Chief Executive of Macau says anti-graft body will tackle land-lease complaint 'independently'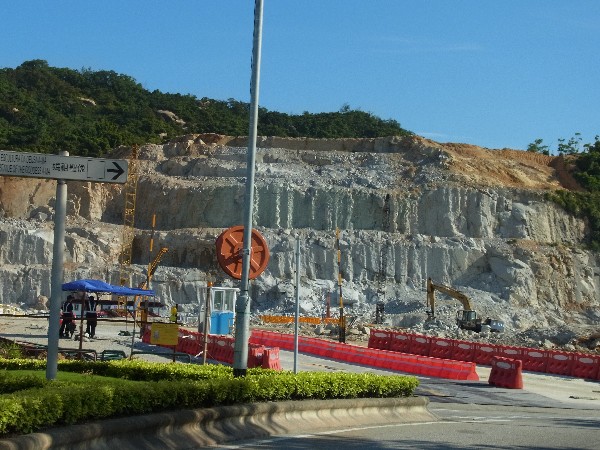 Chief Executive Fernando Chui Sai On said Sunday he believed that the Commission Against Corruption (CCAC) would deal"independently" with a high-profile complaint by the grassroots New Macau Association (NMA) about a controversial government land concession in Seac Pai, in Coloane island, and the alleged involvement of prominent local businessman Liu Chak Wan, who is a member of Chui's top advisory Executive Council (ExCo), in the deal.
According to The Macau Post Daily today, Chui make the remark before his departure to Beijing to attend today's opening ceremony of the Fifth Session of the 11th National People's Congress (NPC).
Last week, NMA activists filed the complaint to the anti-graft body about an official announcement in the the Official Gazette (BO) in January that a plot of land in Seac Pai Van,  leased to Empimac Co. Ltd. in 1972 for use as a quarry only, was granted to the company for building residential units.
According to the association, the licence granted to Empimac is "temporary", which should have ended in 1995. However, the company recently paid about 240 million patacas as land premium for the use of least 19,800 square metres for 12 blocks of residential buildings, comprising two 24-storey blocks and 10 blocks of 26 storeys, the association states in its complaint.
The complaint alleges that a newly established company – New Hong Yee Investments Ltd. headed by Liu – has assumed all the rights and interests derived from the land concession as Empimac is barred from engaging in real estate.
Thus the association urged the CCAC to probe the case.
Asked for his comments about the complaint, Chui merely said that he knew of the complaint through media reports.
"The CCAC is independent, I believe that it will follow the correct procedures to carry out ab investigation [into the complaint]," Chui said, adding, "I think I need to talk to the people in charge of public works, I hope they… give an explanation about the procedures involved and the land-lease matter to clarify the matter to the public."
Chui reiterated that the CCAC would carry out an independent probe into the complaint so he believed that an explanation given by the government would not impact CCAC's investigation into the complaint.
Liu, a local member of the Standing Committee of the National Committee of the Chinese People's Political Consultation Conference (CPPCC), told local reporters late last month that his companies had done the government a favour concerning the construction of more than 6,000 flats for a public housing project in Seac Pai Van.
However, the he did not elaborate on how his companies had done the government a favour and declined to tell the media whether he owned the two companies, merely saying that he was in charge of many companies.
The government has vowed to complete construction of a total of 19,000 public housing flats, including the Seac Pai Van project, by the end of this year. The public housing flats comprise subsidised home-ownership scheme (HOS) units and low-rent social housing apartments.(macaunews)