Candidates line up for 12 September Legislative Assembly Elections
Candidates line up for 12 September Legislative Assembly Elections

Link copied
Following several disqualifications, 128 hopefuls will contest 14 directly elected seats; 12 indirectly elected seats will be uncontested.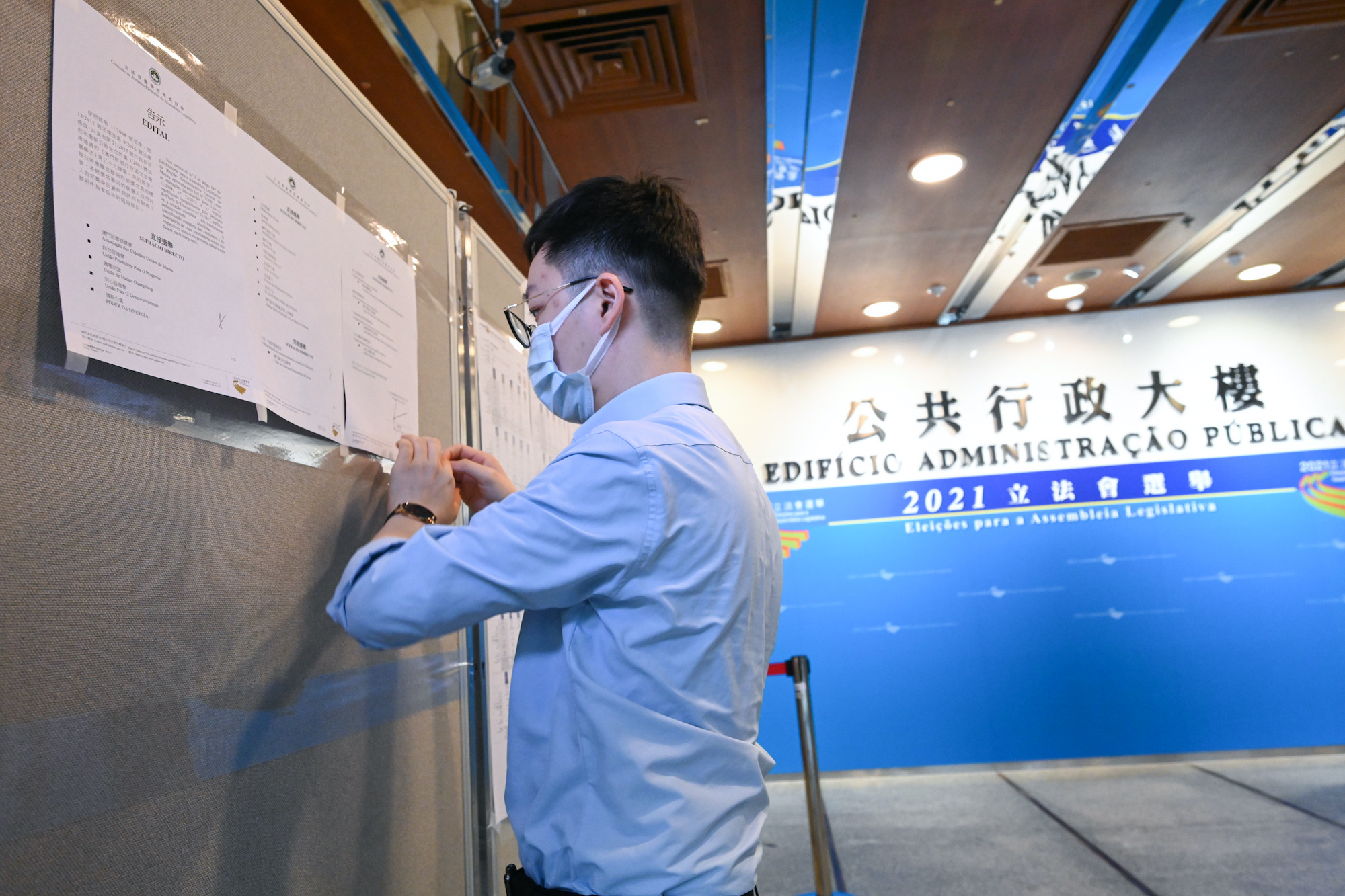 At the Legislative Assembly elections on 12 September 128 candidates will vie for the 14 directly-elected seats.
The final list of candidates was published by the Legislative Assembly Electoral Affairs Commission yesterday morning.
The 128 candidates will represent 14 rival Lists, The Macau Post Daily reported.
Five Lists were disqualified from running in the direct election: Macao Victory, Democratic Prosperous Macao Association, New Macao Progressives, Gaming New Macao, and New Macao Progressive Association. The initial 19 Lists comprised 159 candidates.
Six candidates from three Lists – Democratic Prosperous Macao Association, New Macao Progressives and New Macao Progressive Association – were barred from standing in the direct election after their Lists' separate appeals against their disqualifications were dismissed by Macau's Court of Final Appeal. The court backed the commission's stance that the candidates had shown to be disloyal to the Macao Special Administrative Region and disrespectful to the Macao Basic Law.
According to the Legislative Assembly Election Law, the commission will draw lots today to determine the order in which the 14 candidacy Lists will appear on the ballot papers.
The official election campaign period will run from 28 August to 10 September inclusive. No electioneering is allowed on the eve of the election or on polling day.
Electioneering before the official start of the campaign is prohibited.
The commission yesterday also issued a guideline which "requires the removal or deletion of any message of other kinds of information – displayed in either any public area or on an online platform – that aims to draw public attention to a particular candidate or candidates, and is targeted at encouraging voters, in an explicit or implicit way, to vote or not to vote for a particular candidate or candidates." 
The guideline also stipulates that the trustees and candidates of each List, as well as the trustees of the respective nomination committees, "must remove or delete any promotional material on or before midnight on 2 August 2021," adding that "any violation of the guideline might amount to a criminal offence."
Meanwhile, all 12 candidates for the 12 indirectly-elected seats in the legislature have all been approved by the commission, so the indirect election will be uncontested.
The legislature's remaining seven members will be appointed by the chief executive after polling day.