Survey shows 2/3 unaware of Macau government public consultation on political development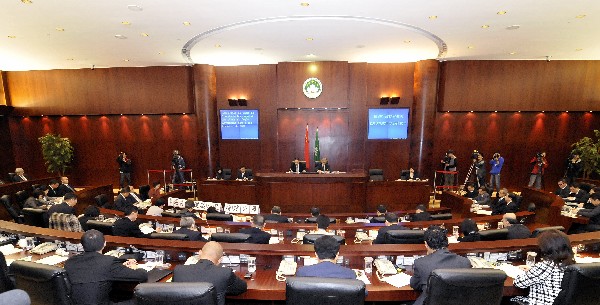 According to a telephone survey conducted by the Association of Macau New Vision last week about the government's political development process, 65.6 percent of the respondents replied they had no idea that the government was holding public consultations regarding changes to the methods of electing the lawmakers next year and the chief executive the year after, while only 33.9 percent said they were aware of it. 0.5 percent declined to answer.
The findings were released Tuesday, The Macau Post Daily reports today.
Nonetheless, of all the respondents who participated in the survey, 38.8 percent said they were in favour of the government's so-called "+2+2" option – i.e. adding two seats each to the directly and indirectly-elected seats in the Legislative Assembly (AL).
A mere 15.9 percent of the respondents preferred the "+1 +1" option of adding one directly elected and one indirectly elected seat each, while 27.6 percent favoured other options. 16.1 percent of the respondents answered "don't know" while 1.5 percent refused to reply.
Currently, the legislature has 12 members directly elected by registered voters, 10 members indirectly elected the representatives of registered associations and seven members appointed by the government.
Li Lue, president of the association's board of directors, said in a press conference Tuesday that using the computer-assisted telephone interviewing (CATI) technique, 6,000 phone numbers had been randomly selected from a pool of 90,000 plus registered residential numbers. Of the 6,000 land-line telephone numbers, only 891 resulted in valid responses.
Regarding the fact that roughly two-thirds of the respondents proved oblivious of the city's political reform, Li speculated that many residents might not be very familiar with the structure of Macau's political system and the legislature in the first place. "They might not know about directly-elected seats, indirectly-elected seats, the process of nominating and electing a candidate," said Li, adding, "… that's why we see about 10 to 20 percent of respondents answering 'don't know' or simply declining to give an answer."(macaunews)