President Hu Jintao ask Macau officials for good governance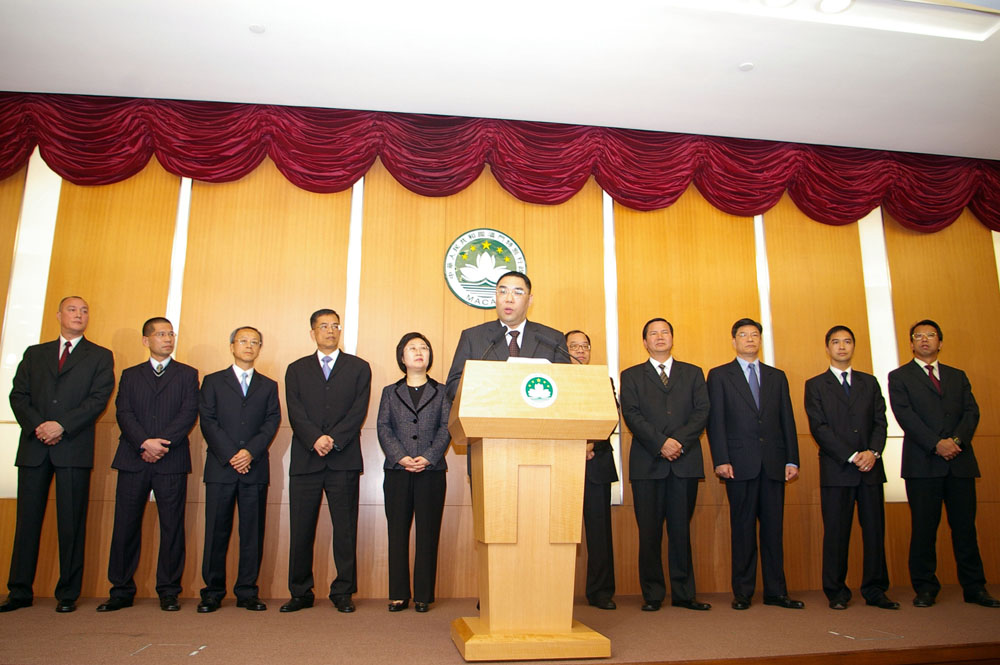 Macau, China, 21 Dec – President Hu Jintao said Sunday he hoped Macau's principal officials will do a good job in administering, building and developing Macau under the leadership of Chief Executive Fernando Chui Sai On and by closely relying on the Macau people.
The president expressed the hope when meeting with the principal officials of Macau's executive, legislative and judicial entities including Chui according to The Macau Post Daily.
Hu said he expected the officials to live up to the trust of the central government and the expectations of Macau's more than half a million inhabitants.
President Hu said he hoped that the officials will care for and serve the people, always keeping in mind the principle of people-oriented governance; make concerted efforts with one heart in sustaining Macau's long-term prosperity and stability; remain diligent and efficient, make decisions scientifically and democratically, enhance the administrative management level; and take the lead in helping maintain clean governance.
Spelling out his aspirations for the new government, the president told Chui that the central government had full trust in him.
On the new government team, Hu said he hoped its members would adhere to the following principles – putting people first, staying united, enhancing government efficiency and upholding integrity.
(MacauNews)