HK, Macau office chief to visit Macau next week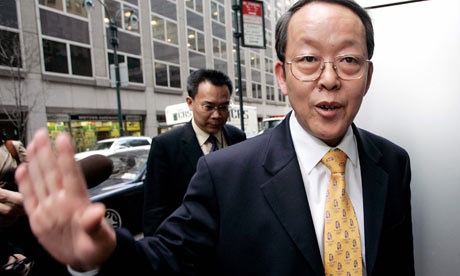 Macau, China, 8 Jun – Macau, China, 8 Jun – Hong Kong and Macau Affairs Office Director Wang Guangya will pay his first working visit to Macau next week, the Macau Government Information Bureau (GCS) announced Tuesday.
According to the announcement the visit between next Tuesday and Thursday will take place at the invitation of Chief Executive Fernando Chui Sai On.
The announcement said that the visit will include working meetings with Chui and other principal officials as well as community leaders from a range of social sectors. The visit will also include briefings about Macau 's socio-economic development and urban planning, according to the announcement.
Meanwhile, the Hong Kong government announced that Wang will pay a working visit to the city from Sunday to Tuesday next week.
Wang took office as director of the Hong Kong and Macau Affairs Office (HKMAO) of the State Council last October when he succeeded Liao Hui who had held the post since 1997.
Wang, aged 61, is a career diplomat and former deputy foreign minister. He served as permanent representative to the UN from 2003 to 2008.
He studied at the London School of Economics in London and is a graduate of the School of Advanced International Studies at Johns Hopkins University .
The Macau Post Daily pointed out that his wife Cong Jun is a daughter of famed "Poet Marshal" Chen Yi (1901-1972).
The Hong Kong and Macao Affairs Office is an administrative agency of the central government responsible for promoting co-operation and the co-ordination of political, economic and cultural ties between Hong Kong and Macau . The office was established in 1978.(MacauNews/Politics)