China said that performance of the Macau Forum in the last two years were a success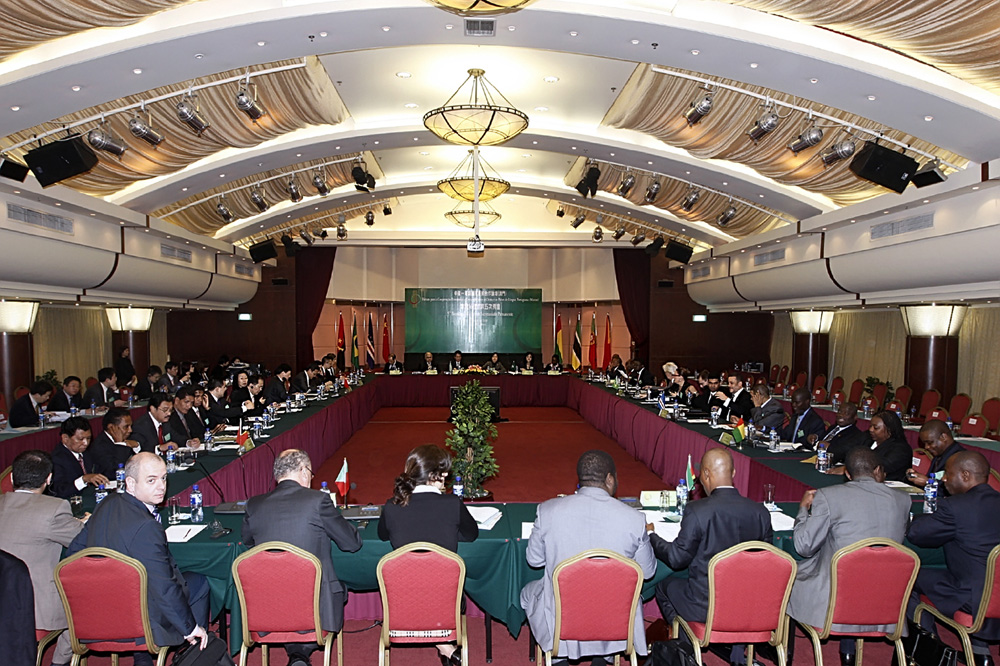 Macau, China, 02 Feb – The director of the Department of Taiwan, Hong Kong and Macau Affairs under the Ministry of Commerce, Tang Wei said Monday that the last two years of activities of the Macau Forum for Economic and Commercial Cooperation between China and the Portuguese-speaking countries were a success.
"We review the Forum activities at 2008 and 2009 and we concluded it was a success. The major of our objectives were achieved in 2008, one year earlier. The Forum accomplished its goal of totaling US$ 50 billion in trade and the training of 1,900 staff one year earlier, in 2008", he said during a meeting held in Macau.
"The year of 2009 was affected by the economic crisis. There were a drop of 19 percent, but that is not serious considering we were at the middle of an international economic downturn," he added.
According to Tang Wei there is still room to enhance the role of Macau's platform, by exploring its industries of exhibition and conventions, and tourism and entertainment.
Trade between China and the Portuguese language countries fell 18.9 percent in 2009 to US$ 62.46 billion, according to figures from the Chinese customs administration. During that period, China sold to the eight Portuguese-speaking countries products worth US$ 18.85 billion, while acquiring from those same countries goods worth US$43.61 billion.
Around 60 ambassadors from Portuguese-speaking countries and representatives of China took part in a two-day meeting in Macau to discuss future cooperation strategies.
In the meeting, that ended today, the Forum established the plan of activities for 2010 and present the preparations of the third minister-level meeting, which is held every three years that is due to taKe place in May.
During today's meeting the new Macau Forum secretary-general, Chang Hexi, took office in a ceremony attended by the Beijing-accredited ambassadors from Portugal, Brazil, Angola, Mozambique, Cape Verde, Guinea-Bissau and East Timor.
Chang Hexi told the 'O Clarim' newspaper last week that the permanent secretariat would make a number of changes to improve its working performance.
Brazil continues to be China's main partner, with a commercial trade volume of US$ 42.39 billion, 12.90 percent less than between January and December 2008.
Angola was China's second partner among the Portuguese language countries with trade of US$ 17.06 billion, 32.60 percent less than in 2008.
China established the Macau Forum as one of its bridges for strengthening economic and commercial cooperation with the Portuguese-speaking countries in 2003.
(MacauNews)