Introduced to the flute quite early in life, Veronika Csajági says that playing classical music can train the personality and creativity of those willing to commit to it. Today, the 35-year-old Hungarian is the Macao Orchestra's second flautist.
Csajági was introduced to the flute at the age of eight years old and was 'left free' to practice the instrument as much as she wanted outside school and in extracurricular music classes in her hometown of Budapest, Hungary. As a result, she cultivated a strong affection for classical music.
At just 12 years old, Csajági decided that she wanted to join a secondary school solely for budding musicians and enrolled when she turned 14 years old. Her path was set and she would go on to become a talented, passionate flautist – one who would eventually bring her skills to Macao.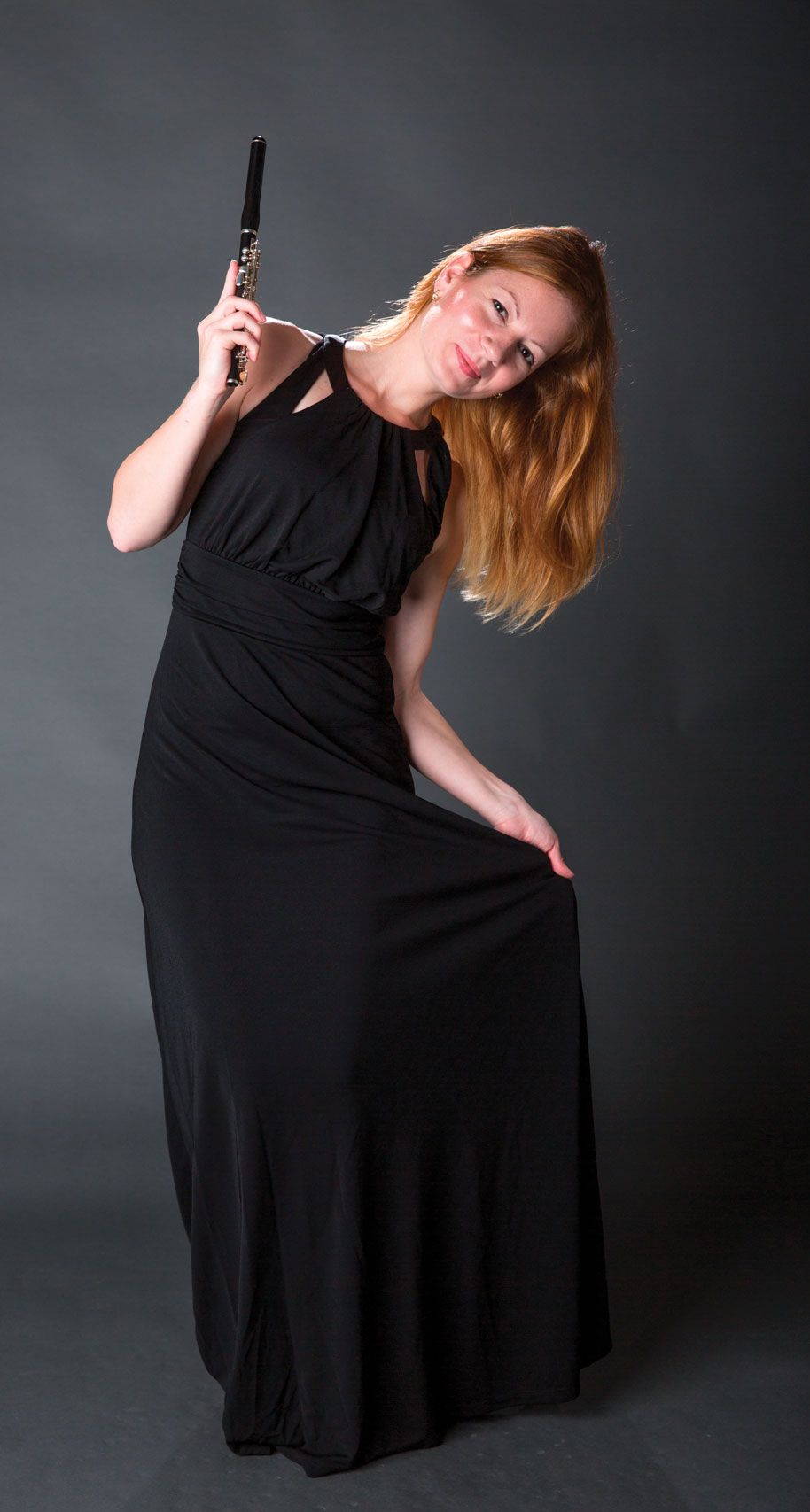 In 2014, Csajági joined the Macao Orchestra, which was formed in 1983 and consists of around 60 musicians from across the world. She has been part of the orchestra ever since. Aside from being the second flautist, she is also the ensemble's only player of the piccolo, a small flute that sounds an octave higher than the regular instrument. "It is tiny but it is loud," she says, warning us not to be fooled by appearances.
Classical musicians are trained to learn a set of instruments and learning the piccolo is part of a flautist's education. During her formative years, first at the Liszt Academy in Budapest, where she obtained her Bachelor's and Master's degrees in music, then as a member of the Györ Philharmonic Orchestra, also in Hungary, Csajági claims she built up her profile to be a piccolo player.
Csajági says that she had 'not planned' to come to Macao prior to joining the city's orchestra. "A door opened and I did not slap it shut," she says, adding that she's 'always loved' Asia, particularly the continent's movies, music, paintings and places. "So, next to the main motivation that I wanted to work in a symphonic orchestra, it was an adventure to move to Macao."
Csajági applied for the position, passed a preliminary DVD audition and got an invitation to undertake a three-month trial period. She excelled and was able to join the orchestra. "I was honoured to work with highly qualified musicians," she says.
Over the years, Csajági has participated in many concerts and has had many influences but she admits that she finds it difficult to name a favourite composer, highlighting instead the experience of 'immersion' in a variety of compositions and pieces. "I have enjoyed many beautiful experiences and memories with many [classical music] pieces," she says. "I need stimuli and challenges. My musical experience is a never-ending journey of curiosity."
Over the past six years in Macao, Csajági, who has previously worked with the Danubia Philharmonic Orchestra and the Hungarian Radio Philharmonic Orchestra as a guest musician, has devoted four years to also teaching music at the Macao Conservatory as a part-time instructor.
"Classical music can be a kind of knowledge that you wouldn't use directly," she says. "But it can train both your personality and your creativity. This European heritage is recognised in Asia as an important part of a person's skills. In Macao, I have had students who have put a lot of effort into studying music next to their school or job. They want to evolve and I have been happy to contribute to this."
Outside playing on the Macao Orchestra, Csajági likes to study Chinese and draw, as well as paint. She also has an interest in psychology and likes reading books. Topics that have stood out for her are Van Gogh's letters, Chagall's My Life and the Flow Theory. "I can also mention Saramago," she adds, saying that Macao brought her closer to knowing this author's works.
Some of her favourite places in Macao include the "old moulded-humid-sunny streets" of Old Taipa, Barra and Coloane. "The A-Ma Temple, Hac-Sa Beach, and the numerous casinos also have a special vibe," Csajági says, "I like museums with Chinese culture and the city's hidden cafes, all of which, when put together, makes Macao."