In addition to Chan's environmental work and teaching full-time at Macau Anglican College, Chan runs a two-storey sharing space called 1930 Dream Corner.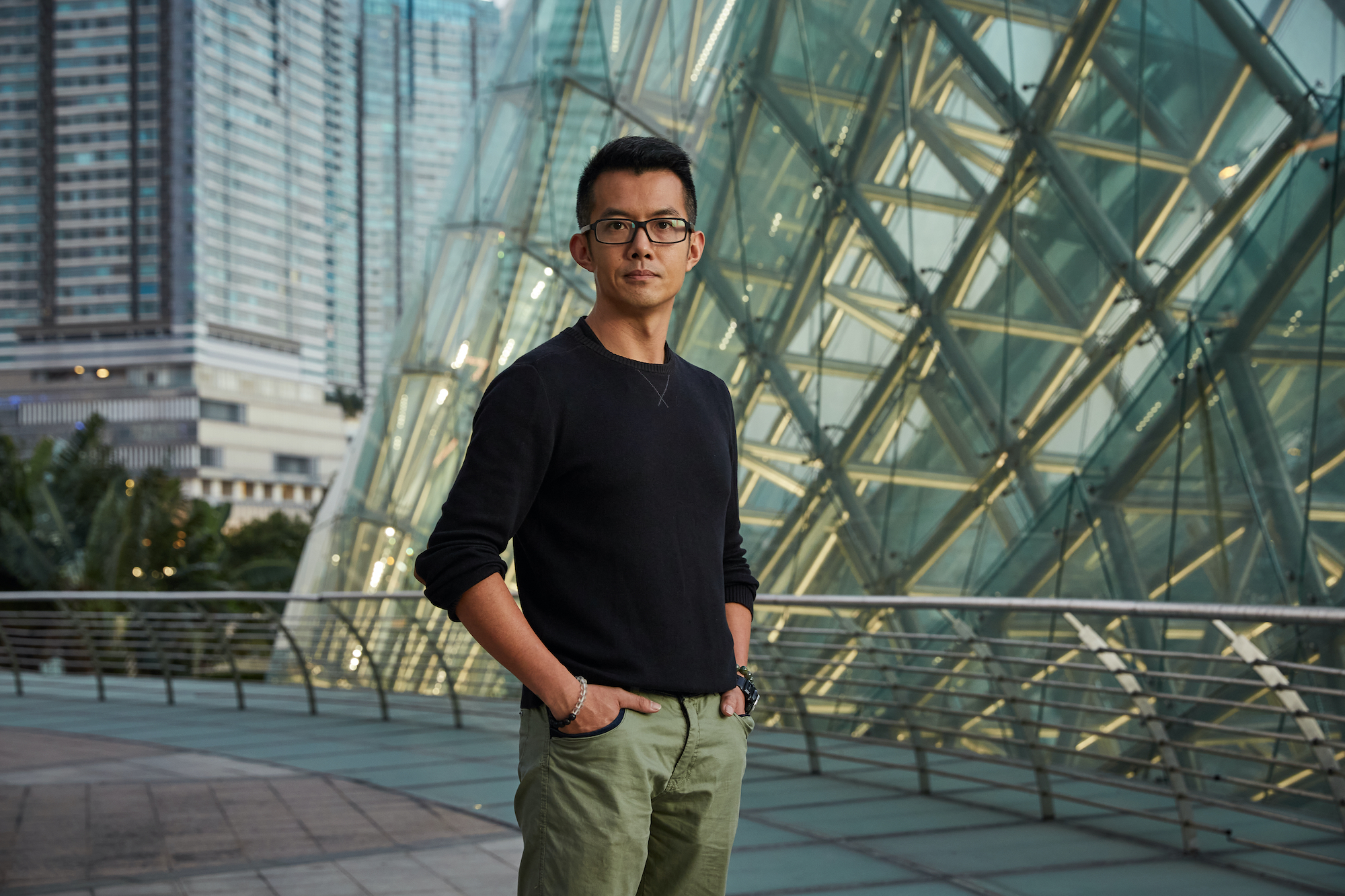 Joe Chan trekked across 39 countries around the world, travelling from the heights of the Himalayas to the jungles of the Amazon, with one question in mind: what is the meaning of happiness? After nearly a year away from Macao, he truly appreciated the wisdom of the answer he so often received: being with family and friends.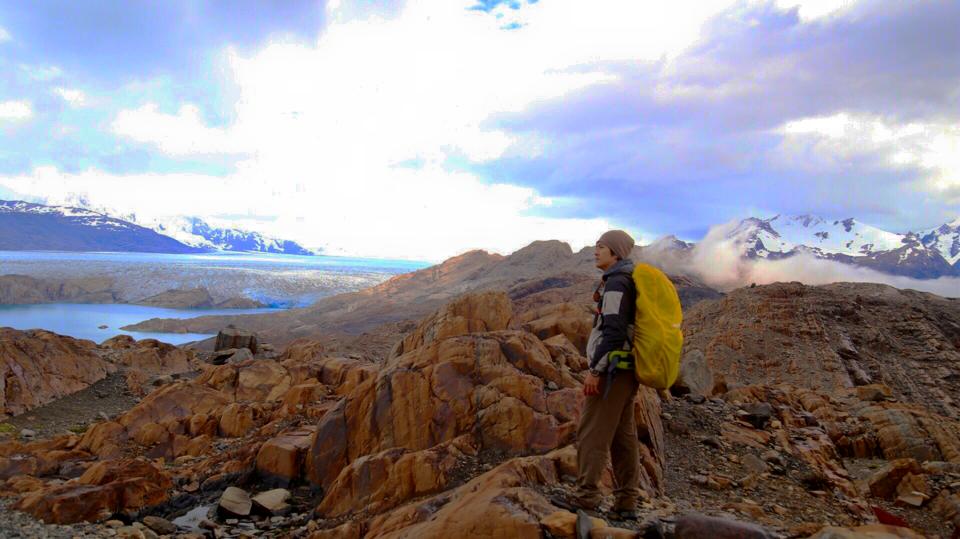 Growing up with nature
Chan was born in Macao on 7 February 1979. His parents were overseas Chinese who, fled to Macao from Indonesia amid a rash of anti-Chinese riots in the 1970s. According to Chan, he was a troublesome kid, getting into street fights and stealing, until one day his busy parents turned to his grandfather for help.
"I was around eight when my grandfather began taking me to Guia Hill or the Camões Garden every day. He encouraged me to explore the nature, teaching me all the good things about the little animals that were often detested by people, such as gecko," he recalls.
With a growing curiosity, Chan started to take care of small animals, tending to everything from tadpoles to injured sparrows. "I treated them like my babies." When his dear sparrow died suddenly, Chan was so shocked that he conducted a little forensic procedure to find out what went wrong. "After studying a biology book, I cut open its stomach with a knife and found that it was full of undigested rice," he says regretfully. "I had been feeding him the wrong food the whole time."
Chan looks back on his childhood as a time of fun and wonders. "I felt very close to nature at that time. I stepped on the grass and would hear the hissing sound made by fleeing lizards. They were once everywhere," he recalls. "It is very sad to see how things have changed nowadays. I feel like my old friends have all disappeared."
From confusion to clarity
After finishing secondary education at Pui Ching Middle School in 1998, Chan was guaranteed admission to Beijing Normal University to pursue a degree in biology. There he met his girlfriend who was studying geography; two married in 2006.
Upon graduation in 2002, he returned to Macao and took a job as a biology teacher at The Workers' Children High School, a role that holds a special place in his heart. "Being a teacher allows me to educate future generations on the importance of nature, just as my grandfather did for me."
The following year, Chan joined the Macau Ecological Society. Through the society, he took part in a variety of environmental initiatives, from organising petitions to saving street trees under threat, to promoting waste collection and the annual Bird Protection Week in Macao.
The work proved an uphill battle: public awareness around environmental protection was low and the government offered no support. After five years of hard work without seeing significant results, Chan began to lose faith. "I felt like I was making a fool of myself."
Chan gave up his environmental work. Without the connection to nature that had guided him since childhood, Chan developed a debilitating drinking habit that took him two years to quit.
"I remember there were nights when my friends had to carry me home because I was too drunk. I was once sent to the hospital because of stomach bleeding caused by excessive drinking."
It was concern for his son, then three years old, that started Chan on the path to recovery. "Watching my son growing up day by day I started to feel a strong sense of mission: to provide him a future with a better environment."
Today, Chan is the chairman of Macau Green Student Union and the vice-chairman of Green Future, groups which he established with his like-minded friends in 2008 and 2012, respectively. Recounting his experiences in environmental advocacy, he remains encouraged by the positive results achieved in recent years, including the city-wide "Guarding Green Coloane" campaign in 2013 that halted a controversial plan to build a 100-metre high residential block in Seac Pai Van in Coloane.
"It is a collective achievement made by everyone who contributed an effort. It proves that by standing together, we can make a difference in society, and created a better future for us and nature."
Finding the missing piece
The disappearance of flight MH370 on 8 March 2014 sent shock waves around the world. For Chan, seeing more than 200 people vanish without a trace raised one pressing question: if he were to disappear, what would be his biggest regret?
"I had already found my path in life being an environmentalist, but I knew I still had a deep urge to explore the world, to see some fading cultures and how people from different parts of the world interact with nature."
It became a compelling urge, an unknown that left him feeling restless and unsettled. "It's like you are completing a puzzle but the last piece is missing. You can't be happy until you find it."
Although a difficult decision for Chan and his family, his wife understood that it was something he needed to do. They agreed on a 300-day trip, beginning in August 2014, that would take him through 39 countries spread across five continents.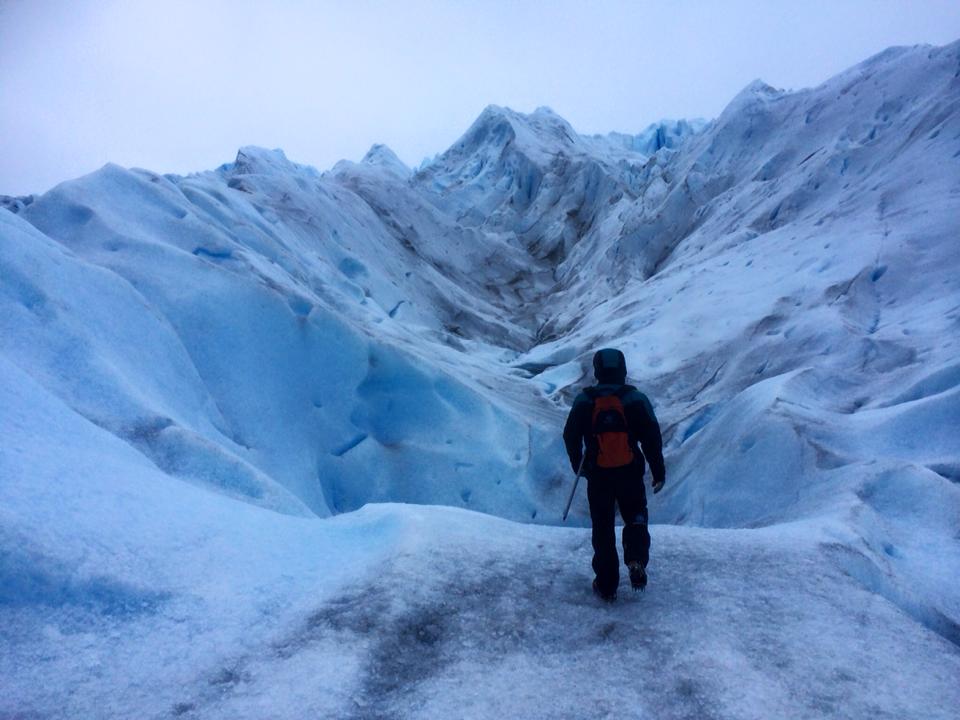 Wherever he went, Chan asked the local people the same question: what does happiness mean to you? More than 100 people from different countries, different cultures and religions, overwhelmingly gave the same answer. "They told me that the greatest happiness is to be with your friends and family."
His surprise at that answer dwindled the longer he was away from his own loved ones in Macao. "I was once climbing a massive ice wall in the Himalayas region. I still had some 1000 metres to finish, but was too exhausted to carry on," he recalls. "Then my hiking guide yelled at me, 'There is network up there!' I had already lost contact with my family for more than 10 days. I was desperate to hear their voices."
The promise of reconnecting with them spurred him into action. Chan managed to reach the top in two hours, only to realise that the guide had been lying to him. "There was no network up there. He just wanted to motivate me," he laughs.
A space for dreamers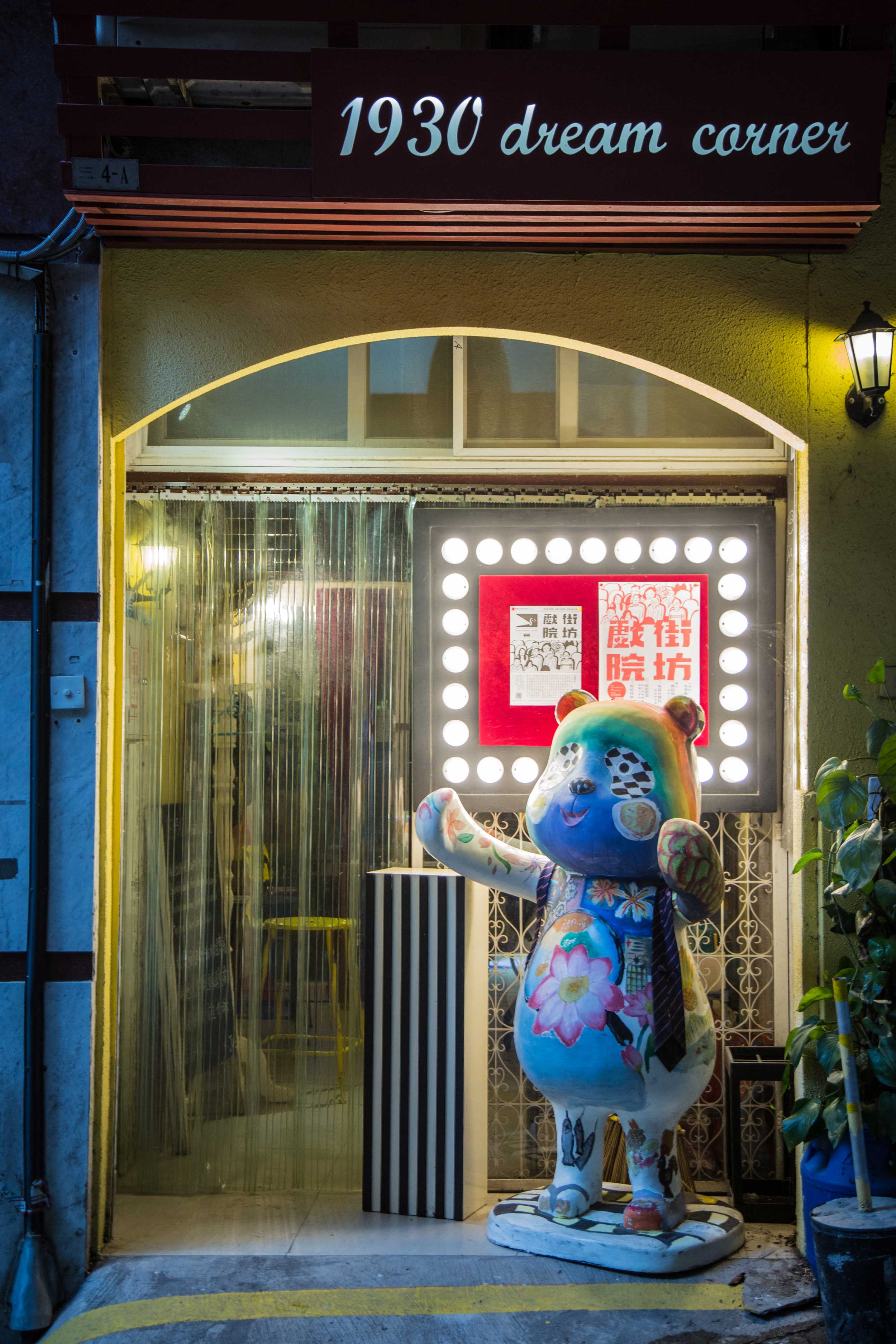 In addition to his environmental work and teaching full-time at Macau Anglican College, Chan runs a two-storey sharing space on top of Mount Hill. He opened it in 2015, shortly after returning from his trip, as a space to help preserve fading traditions and bring together like-minded people who wish to follow a sustainable lifestyle.
"I called this place 1930 Dream Corner, because my grandfather belonged to the 1930s. He has been such an important mentor to me and I want to dedicate this place to him," Chan explains. He invites local people from that generation to share their life stories and experience in Macao. "They are valuable sources of old-time wisdom," he enthuses.
Reflecting on his early work in the movement, Chan admits that he had been quite aggressive in disseminating environmental concepts. "I just said 'no' bluntly to everything I disagreed with.". Experience gained in his travels, where he was exposed to a range of different cultures and values, led him to the realisation that to change the mindset of a society, he needed to adopt a gentler approach.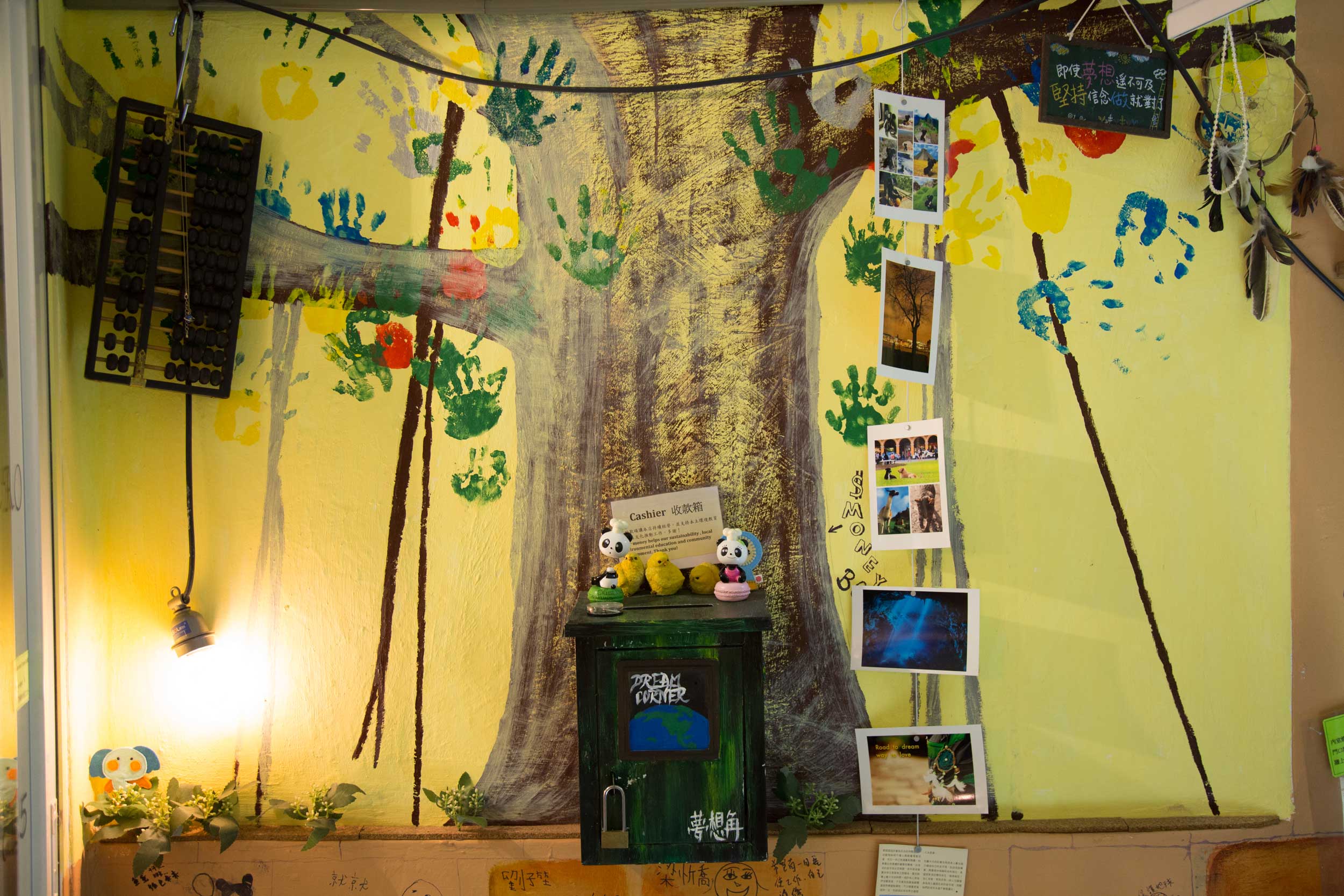 Opening 1930 Dream Corner (located at Travessa Do Penedo No. 4) is a part of that shift. "I want this place to become a living example that proves the possibility of a conservation lifestyle, and a more connected society." The cosy space, its pale-yellow walls dotted with murals and old newspaper clippings, is furnished with renewed items rescued from garbage stations and given new life. The doors are left unlocked, welcoming tourists and locals to stop in anytime, even stay the night.
For Chan, promoting trust in this manner is one more way to develop the sharing and connection necessary to sustainability. "Even if you can inspire only one person, you are already making an impact."
Watch his Ted talk HERE.