Macao on the move: Here's what you missed at The Macao Showcase in Singapore
Macao on the move: Here's what you missed at The Macao Showcase in Singapore

Link copied
A few months after Macao's borders reopened, we hopped on a charter flight to Singapore with Sands China Ltd. to bring you highlights from the amazing three-day event.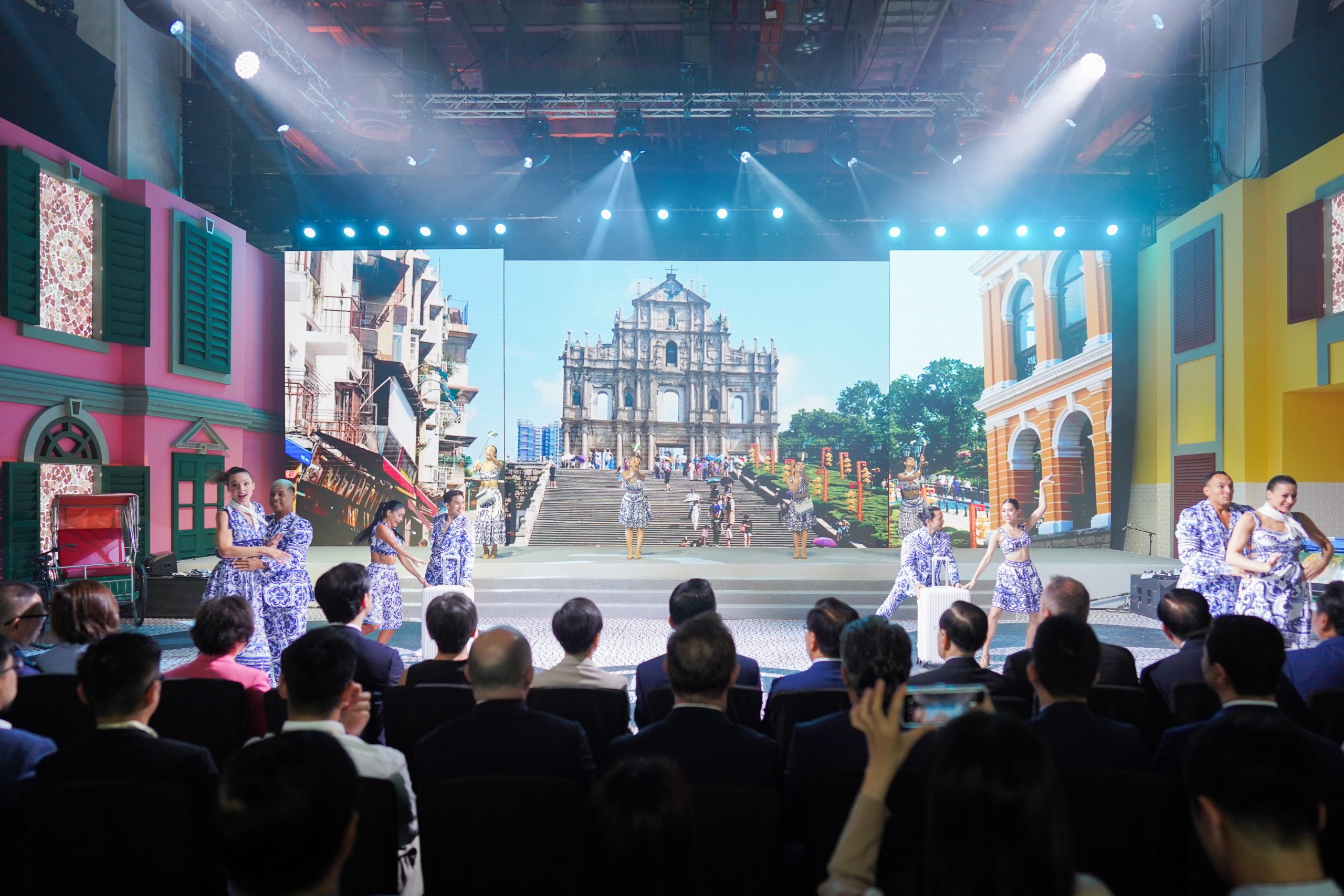 As soon as The Macao Showcase opened in Singapore on 7 June, Sally's Bakery from The Parisian Macao drew a steady flow of guests keen to sample its flaky, custard-filled egg tarts, which happen to be David Beckham's favourite. Over the three-day Showcase, the bakery passed out 8,000 delectable pastries.
The iconic Macao treat was one of many highlights during the showcase held at Sands' sister property, Marina Bay Sands, where around 8,500 international travellers had a chance to see what makes Macao such a unique destination.
Visitors explored runway-ready collections by internationally recognised Macao fashion designer Nuno Lopes, watched captivating cultural performances, sampled delicious pork chop buns and almond cookies, and sipped local beers and spirits.
"We're trying to showcase Macao as a tourist destination," said Wilfred Wong, President of Sands China Ltd., in his opening speech. "We also want to showcase Macao as a MICE destination" and draw attention to "the vibrancy of the SMEs in Macao".The showcase did just that. From east meets west heritage to art, music, food, fashion, skincare, accessories – you name it – the expo celebrated the best of Macao, attracted international visitors, and positioned the city as a MICE destination to watch.
As the first integrated resort company to lead a Macao promotion, Sands China Ltd. not only turned a spotlight on Macao but also underscored the determination of residents and businesses to jump back into action soon after borders reopened. The event also served as a great opportunity for the company to show the world what it's capable of by providing an inside look at its strong portfolio, networks and experiences for both leisure and business travellers. 
Wondering what you missed? Here are a few highlights from the three-day event.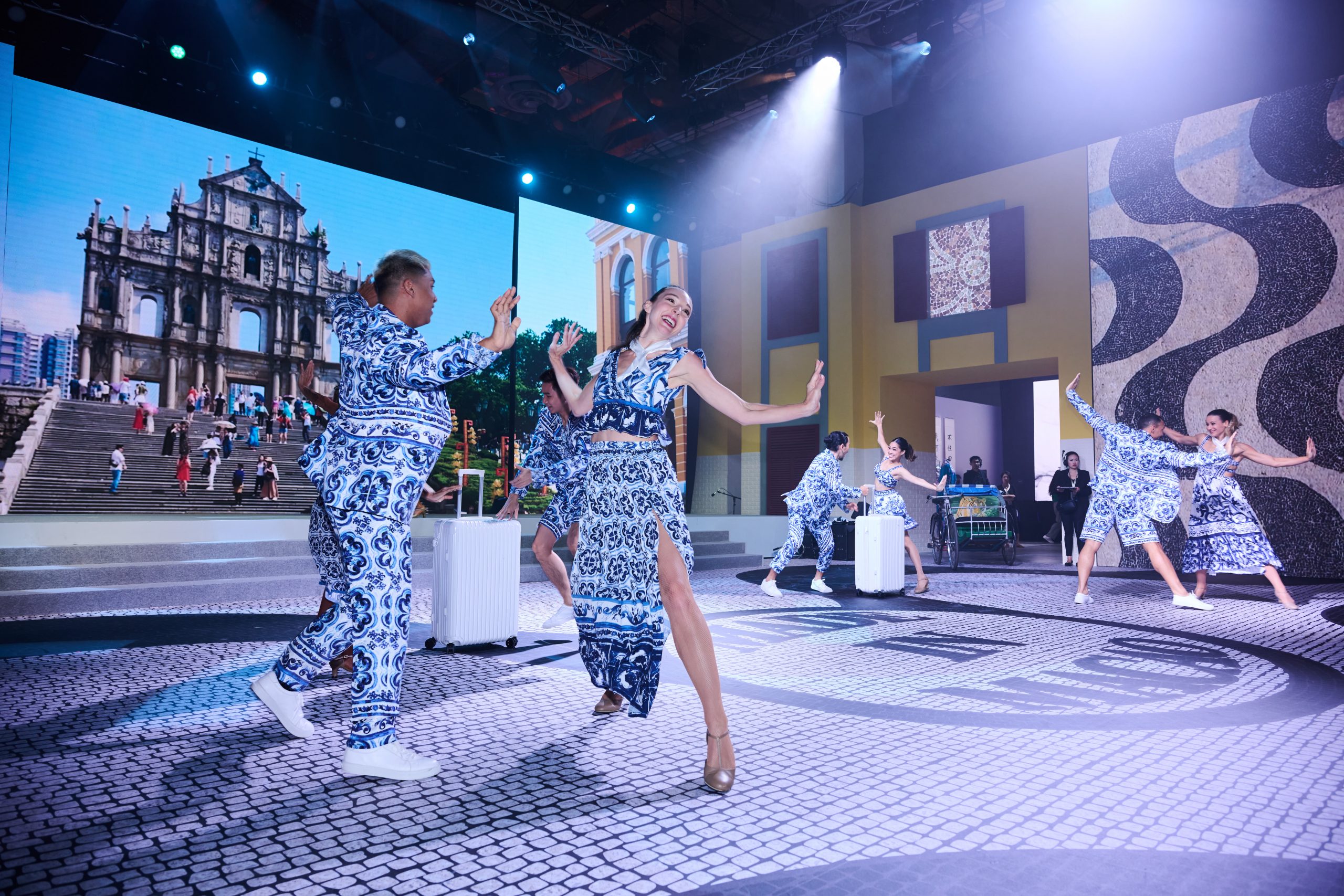 Celebrating Macao culture
Running from 7 to 9 June, The Macao Showcase created an inviting, market-like atmosphere that celebrated Macao heritage, arts and culture, food and beverages, and fashion.
At the venue's entrance, replicas of the famed Ruins of St. Paul's and picturesque Travessa da Paixão greeted guests. Underfoot, flooring designed to resemble the city's distinctive Calçada Portuguesa style of paving added to the charming scene, as did vintage-style letterboxes and an old-school rickshaw.
And to really bring Macao's spirit to life in Singapore, Sands China flew in 200 local artists, musicians, entrepreneurs and small business owners to share their creations with visitors.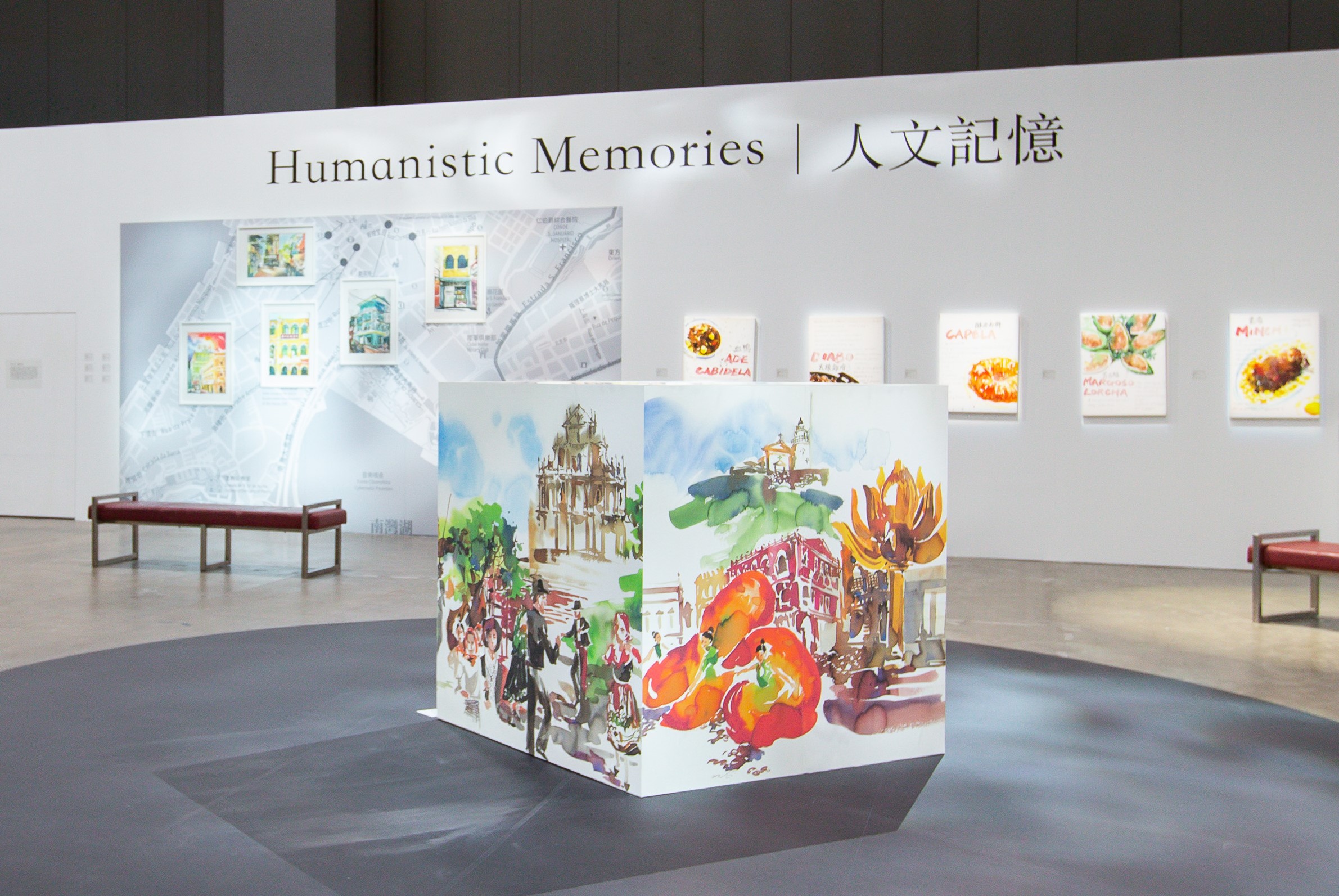 Vibrant work by local artists, such as Wong Ka Lung and Eric Fok, was displayed alongside Kunqu opera performances by local dramatist Ally Li.
Macao singer-songwriter Ari Calangi gave a riveting performance at an invite-only Gala Dinner on 7 June, where Sands China showcased its culinary chops with dishes by one-Michelin-starred The Huaiyang Garden and award-winning Pin Yue Xuan, among other restaurants from the portfolio.
[See more: This new Huaiyang restaurant in Macao just won a Michelin star]
The Showcase also included cruises for VIPs, during which lucky guests enjoyed a first look at Sands China's lavish Paiza One yacht, which the company will sail to Macao to promote maritime tourism. When the yacht reaches the city, travellers can look forward to exciting new tourism experiences – think sunset cruises or chef's dinners – aboard the luxurious five-cabin vessel.
Fashion in focus
It might be a relatively small city, but Macao punches above its weight when it comes to its creativity – and fashion is no exception.
While guests savoured Chinese specialities at the Gala Dinner, Sands China put on a Macao fashion show with glamorous pieces from Nuno Lopes, Salut, ça va?, NO.42 and ella épeler. Visitors had a chance to meet the designers and peruse their collections throughout the showcase.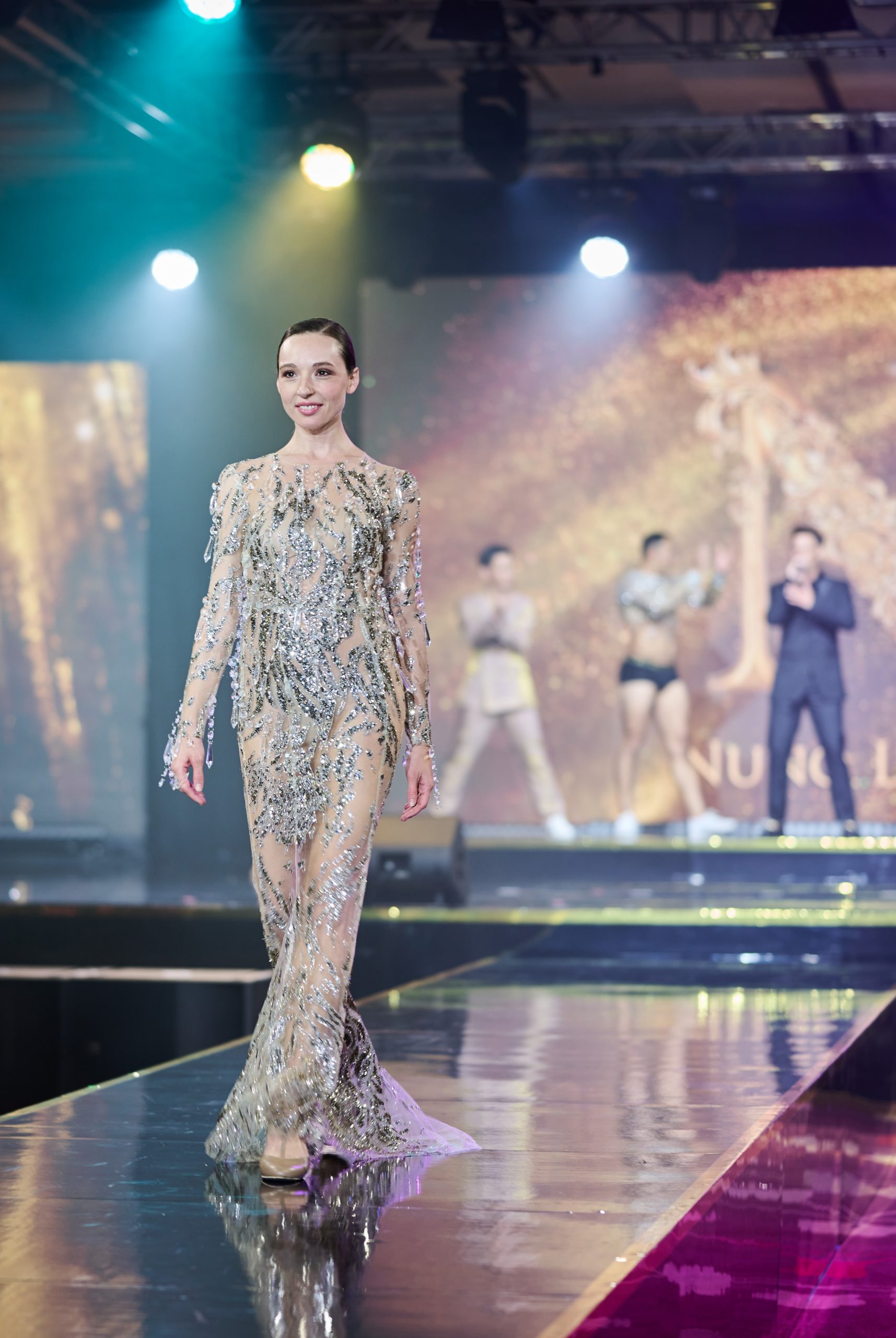 "The Macao Showcase organised by Sands provided a great platform for fashion designers, as well as other Macao industries, to expand their audiences across Asia," says Lopes. "It's exciting that people can see my clothes up close, appreciate the craftsmanship, interact with me, and get to know the brand."
Many other sartorial talents (including Alexi Jordan, Cave, Chief Gentry, and Sara Lolo) also got to showcase their creations, as did jewellery designers, footwear brands and wellness boutiques. Among them were Gems Awakening, Macao's first crystal healing shop, and Lyllon Skincare, which sells natural soaps and soy wax candles.
Macao's best bites
As a UNESCO Creative City of Gastronomy, Macao is home to fantastic foods – and it lived up to expectations at the showcase. Visitors lined up to try Macao pork chop buns from 828 Cafe offerings at The Venetian Macao's Imperial House, sweet confections from Pastelaria Yeng Kee, traditional almond cookies from Choi Heong Yuen Bakery, and congee and noodles from Wong Chi Kei.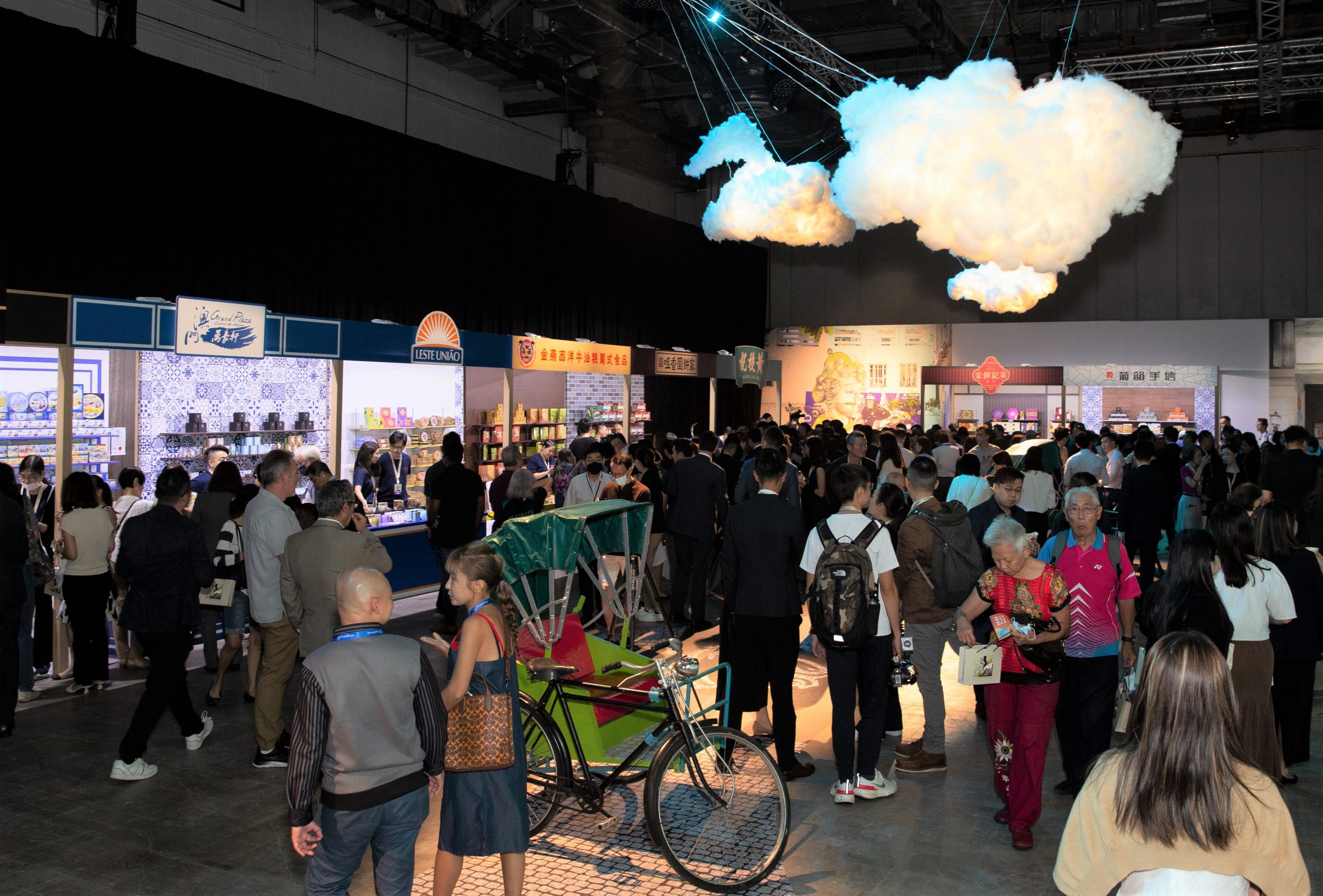 Adding to the immersive atmosphere, a "Speakeasy" modelled after The St. Regis Bar Macao was set up and invited visitors to sip a wide range of hand-crafted cocktails. Some of the drinks featured Owl Man gin, which became Macao's first homegrown gin when it launched in December 2022.
"The showcase has been amazing! It's been a big help to promote our brand, especially because we just launched last year," said Rebeca Fellini, co-founder of Owl Man gin. "We're grateful for the exposure and excited to show the world Macao's spirit with our gin."
International visitors loved the gourmet experiences as well, with many feeling inspired to travel to Macao after exploring the city's iconic foods and drinks. "I'm surprised by how well Macao seems to have maintained its heritage … it's an interesting mix of cultures," said one visitor from Singapore, Cheri Aw Yong. "It seems like there is a lot of food to try, too, and I'm a foodie, so I should definitely visit!"
Insightful panels and speakers
Beyond delicious snacks, beautiful frocks and inspiring art, attendees had a chance to hear from some of the top minds in the hospitality, retail and MICE industries. At the MICE & Luxury Forum, held on 8 June, expert panels focused on luxury hospitality, event technology, post-pandemic meetings, destination marketing and luxury retail.
During the first session of the day, entitled "Luxury Hospitality: The New Playbook for Building Guest Experiences", Alan Watts, Hilton's Asia-Pacific president, discussed challenges for luxury brands. "In an environment where every major city in the world has a Marriott, Four Seasons [or an international luxury hotel], the destination itself becomes a major draw for the customer," said Watts, adding that Macao's Portuguese heritage and UNESCO sites are "incredibly important" for creating luxury experiences.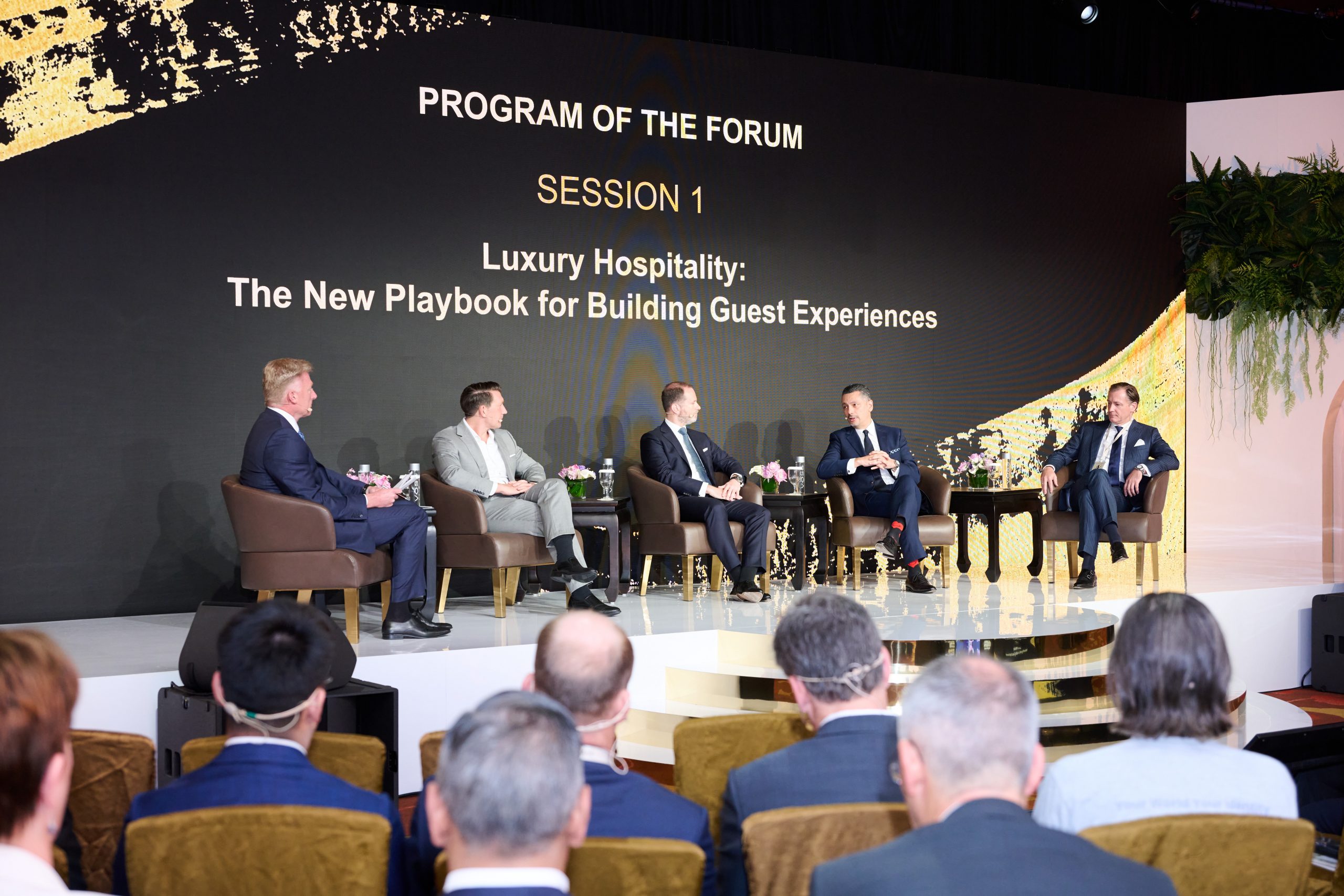 Speakers also looked at the impact of technology during a panel entitled, "Technology in Events: How to Navigate the Journey Ahead?" One of the speakers, Glenn Gore, the CEO of data sharing and ownership company Affinidi Group, spoke about the limitations of artificial intelligence (AI): "Generative AI is incredibly smart, but it doesn't understand," he said.
Jason Ho, who co-founded BEYOND Expo, agreed, adding that the MICE industry offers humans something AI cannot: authentic connection. "People actually love meeting, interacting in person," he said.
Such technologies will likely elevate or complement MICE experiences rather than replace them. For example, Sands China embraced cutting-edge technologies to live-stream its MICE & Luxury forum to The Londoner Macao's Smart Stage.
As usual, Sands China has proven itself a pioneer in the tourism industry. Building on the success of The Macao Showcase, the industry leader plans to organise more overseas events to promote the city as the go-to MICE and leisure destination.
And if its inaugural Macao Showcase is any indication, the company will no doubt attract new streams of international visitors as it continues to share its exceptional MICE capabilities and the city's fascinating fusion of Portuguese and Chinese culture with the world.
---
Ready to explore Asia's top MICE destination? Learn more about the unique travel experiences, event possibilities and upcoming exhibitions at Sands China properties here.