This new Huaiyang restaurant in Macao just won a Michelin star
This new Huaiyang restaurant in Macao just won a Michelin star

Link copied
Just over a year after opening, The Huaiyang Garden has already earned a Michelin star. From painstaking 'kung fu' preparation to fresh Jiangsu ingredients, celebrity master chef Zhou Xiaoyan explains what makes his new restaurant stand out.
With its serene jewel tones, lattice metal gateways and hand-embroidered silk wallpaper, The Huaiyang Garden at The Londoner Macao evokes the elegance of classic Chinese gardens. 
In this sophisticated setting, master chef Zhou Xiaoyan, hailed as 'The Godfather of Huaiyang Cuisine', curates an exceptional Huaiyang culinary experience. Opened for just over a year, the restaurant earned its first Michelin star – the only Huaiyang restaurant in the MICHELIN Guide Hong Kong & Macau 2023 to receive the honour. 
Synonymous with light, fresh flavours, Huaiyang cuisine traces its roots to the southern banks of the Huai and Yangtze rivers over 3,000 years ago. Now recognised as one of the country's four great traditions, it's often served at state banquets as a testament to its elegant yet approachable nature. Building on this storied heritage, The Huaiyang Garden strives to innovate traditional dishes and elevate the cuisine to the world stage. 
"Macao is an inclusive city where cuisines from all over the world have room to thrive," says Chef Zhou. "There are very few Huaiyang restaurants flourishing outside of the cuisine's place of origin, Jiangsu [a coastal province just north of Shanghai], so I hope that through the window of Macao, we can share this exquisite culinary tradition with a wider audience."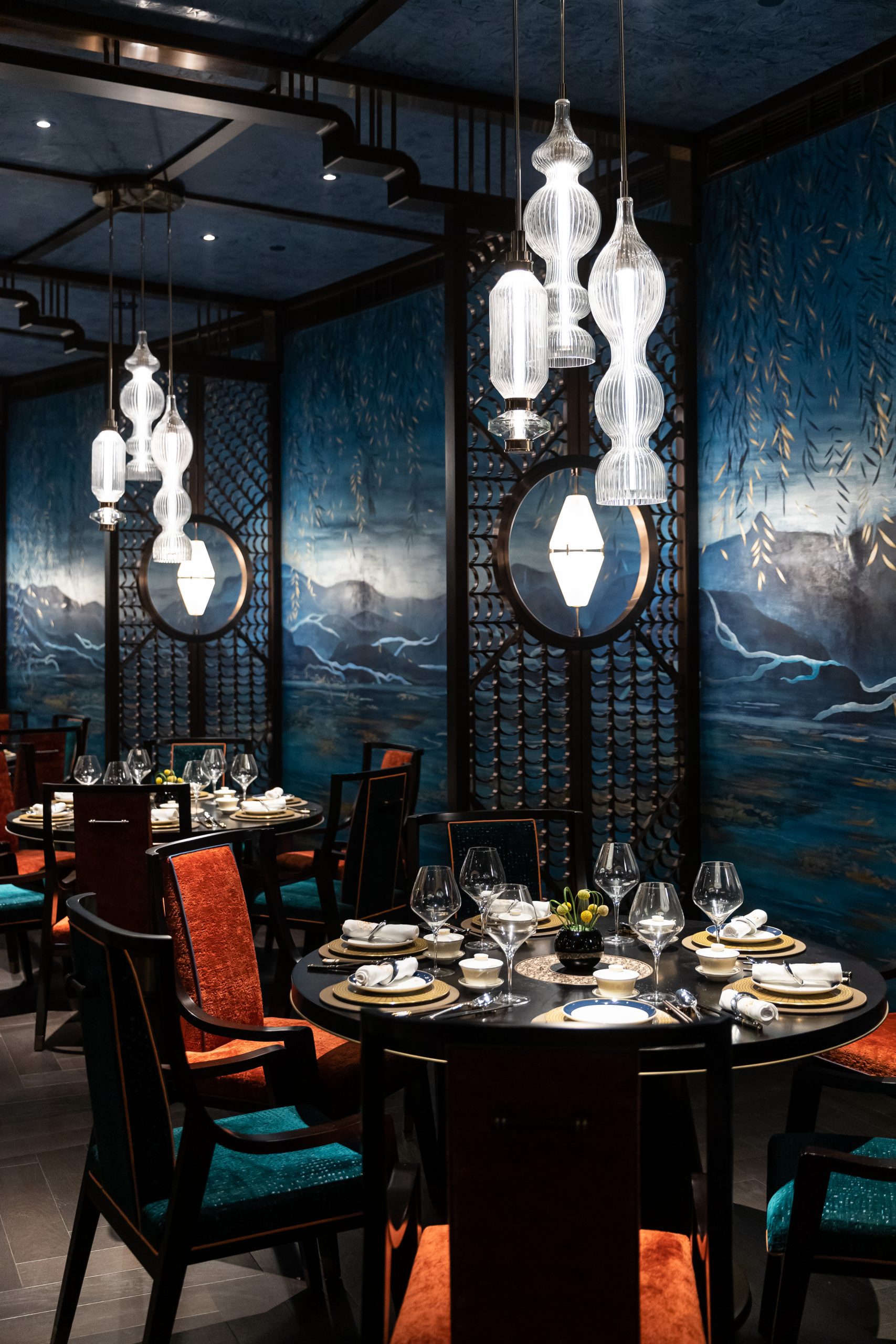 The making of a master 
The Huaiyang Garden is the culmination of Chef Zhou's prestigious career. Over the past 40 years, he has developed a reputation as one of China's most respected chefs. 
Born in 1964 in Huai'an, a city in Jiangsu province, Chef Zhou enrolled in culinary school at 16, then worked as a teaching assistant at mainland China's first culinary college, where he learned from the country's top chefs. He then studied culinary arts at the same college and worked in Huaiyang restaurants in Huai'an for the next decade.
Since then, he's earned an avalanche of accolades. Chef Zhou has served as the President of the China Cuisine Association's Chef Committee, won the Grand Gold Quality Award at The World Championship of Chinese Cuisine and featured in culinary documentaries. He also plans to publish a new cookbook soon.
Before opening The Huaiyang Garden, Zhou had visited Macao several times to prepare Huaiyang-style banquet dinners for Sands China Ltd events. Glowing feedback motivated him to open a restaurant in Macao with support from Sands China. 
While based in Yangzhou, he developed the concept and ideas for the menu, then began to build a world-class team, starting with Senior Chef Jack Xiao, who had the personality and dedication to help Chef Zhou bring his vision to life. 
"We fully prepared everything in Yangzhou before coming to Macao, where we tested dishes individually and bonded with the team throughout the process," recalls Chef Zhou.
In November 2021, the restaurant opened its doors at The Londoner Macao, sharing the culinary style and rich culture of Jiangsu province with the city.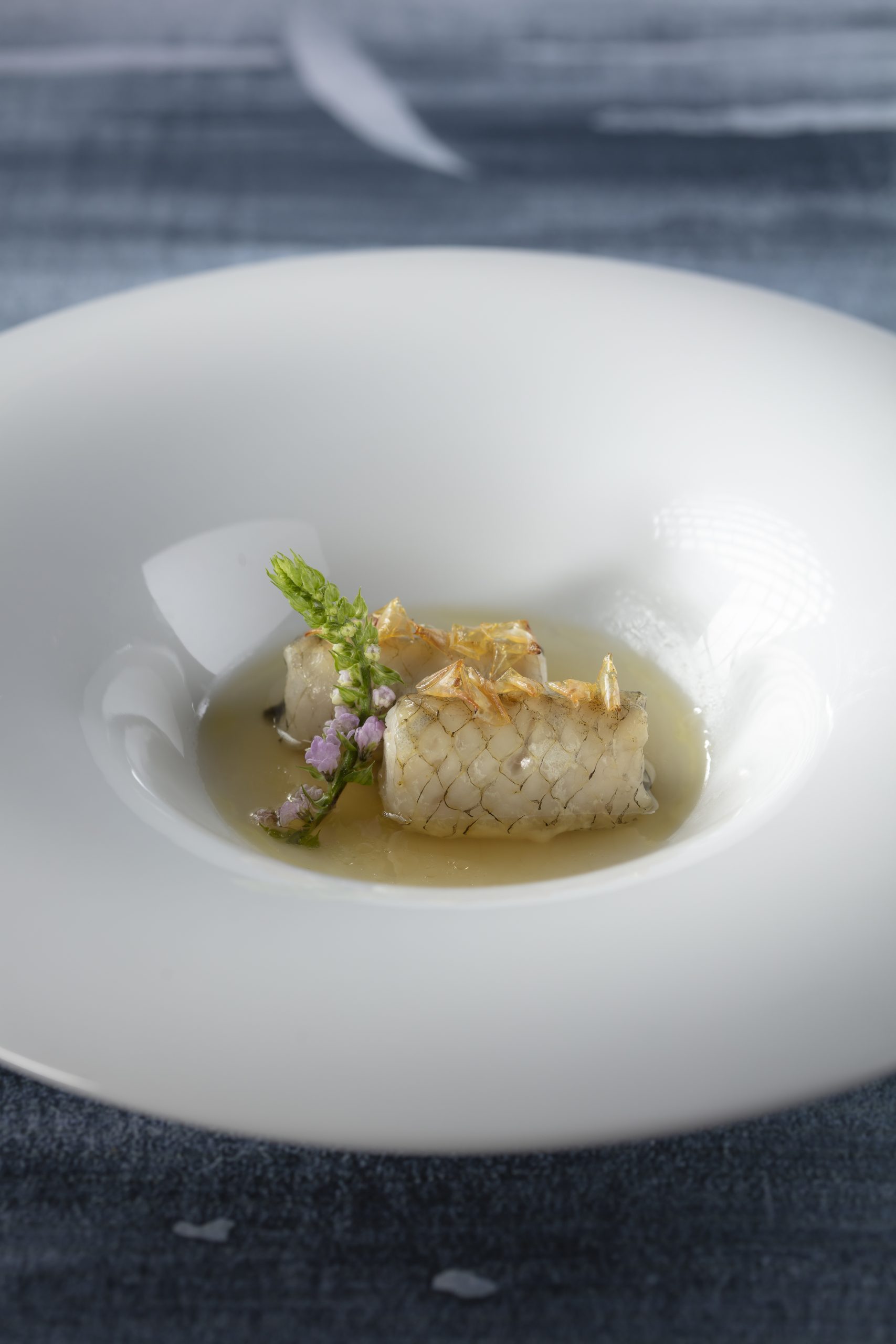 Subtle flavours, expert skills
The two most distinctive features of Huaiyang cuisine, says Chef Zhou, are the rigorous preparation work and the focus on natural flavours. 
"Many signature Huaiyang dishes are known for the complicated knife work involved. There are visible and invisible knife skills," he adds. 
As an example of 'visible' knife skills, he points to the restaurant's signature 'shredded bean curd with crab meat and egg white in superior soup'. To make the dish, highly trained chefs must cut the bean curd into hundreds of incredibly fine, uniform slices, transforming the humble ingredient into a work of art. In addition to the impressive knife work, this refined dish offers a medley of flavours and textures, enhanced by perfectly cooked king crab legs and a complex broth that takes four hours to make.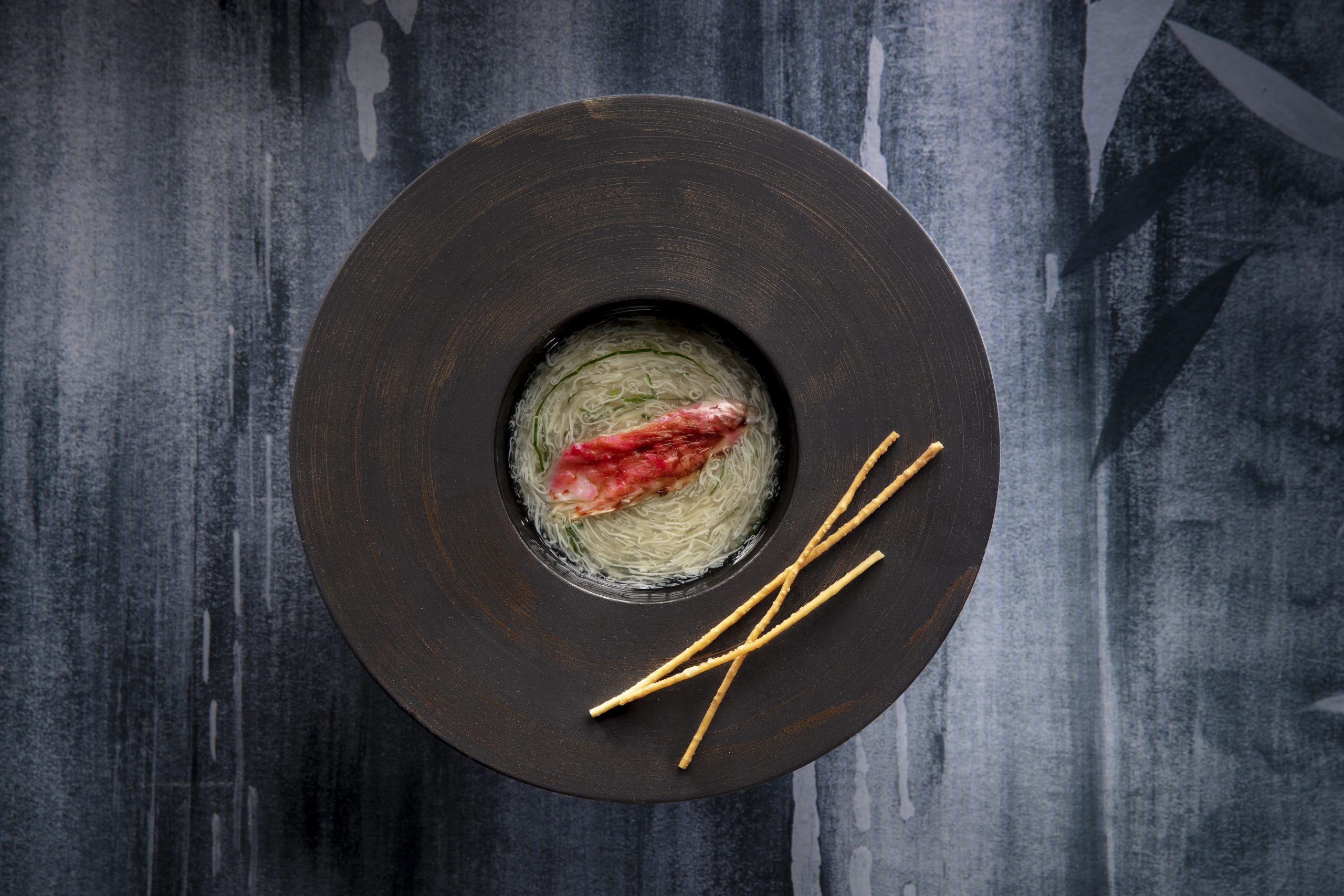 Meanwhile, 'invisible' knife work takes dishes like the 'stewed pork ball with crab roe in superior soup' to new heights. "In Huaiyang cuisine, you must cut the meat carefully – no chopping, let alone using a grinder. This is the only way to make meatballs so bouncy and tender it's as if they are going to melt in your mouth," says Zhou.
Veering from the traditional starch and egg-white recipe, the chefs use a 1:1 ratio of fat-to-lean meat, soak it in mineral water for six to eight hours until it loses nearly all its colour, and then wrap the meatballs in salted egg whites. The following day, they boil the meatballs in three soups before they're ready to be served. The resulting meatballs have an ultra-tender texture and deep flavour that's accentuated by the hearty superior soup.
"You have to work non-stop for two days just to make this one dish," adds Chef Xiao. "That's what we Chinese call 'kung fu' [rigorous preparation time and skills] cooking and why Huaiyang cuisine is known as the cuisine of literati and officials."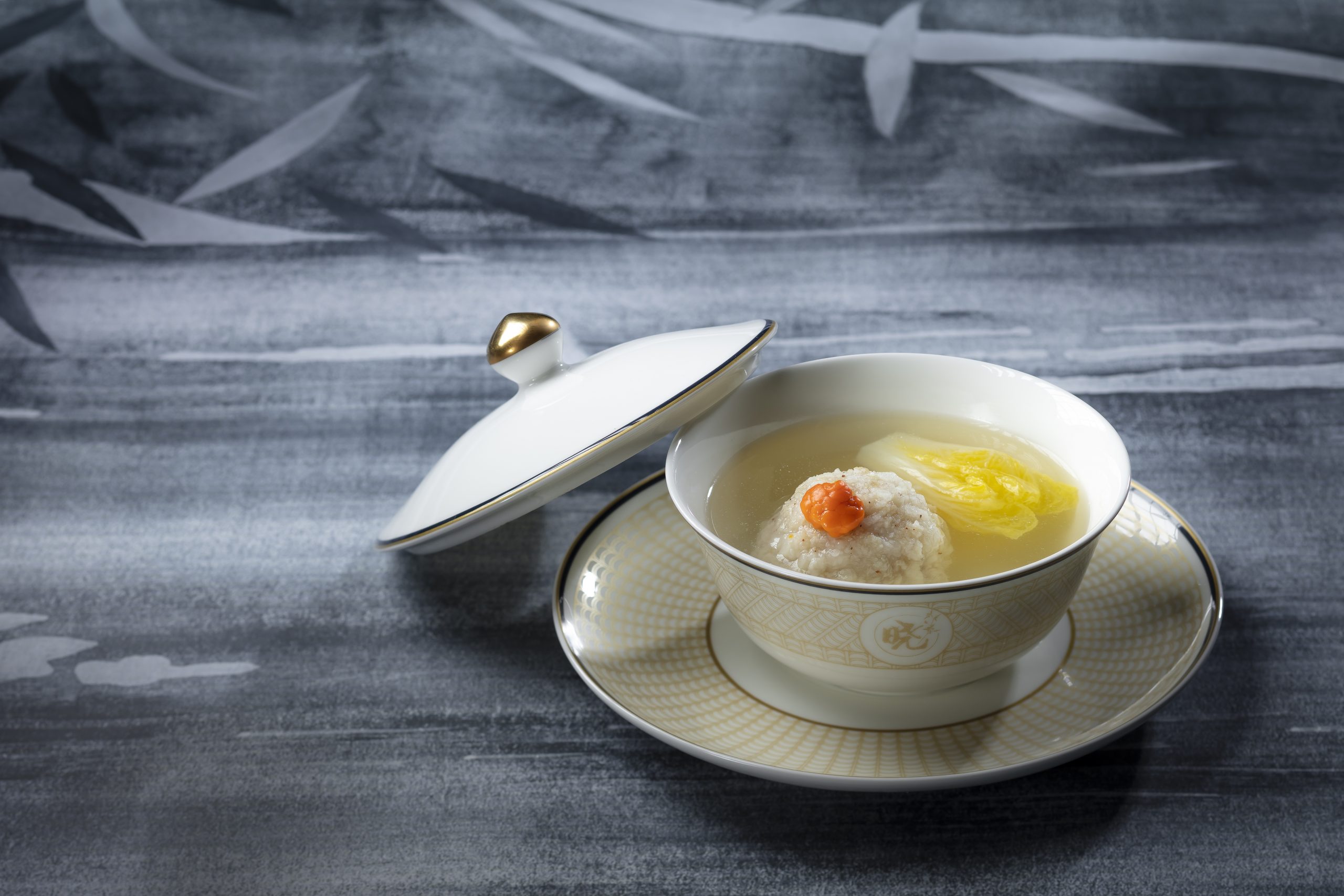 The restaurant's 'steamed Hilsa herring with 20-year-old Huadiao wine' is another testament to invisible knife work. As Chef Zhou explains, all 164 bones must be carefully removed without changing the fish's shape – a task that requires several different tools, including various knives, spoons and tweezers.
"The fish looks intact, with no signs of knife work, but when you eat it, you will see that all the bones are gone," he says. "The knife work is hidden inside."
Innovating the classics
At The Huaiyang Garden, guests can enjoy a 10- or 12-course tasting menu that showcases the spirit of traditional Huaiyang cuisine alongside innovative approaches. 
"We have kept the core things – the classic flavours and techniques – but have innovated the presentation, aesthetic expression, the use of colours and so on," Chef Zhou explains. 
In addition to the shredded bean curd, stewed pork ball and steamed Hilsa herring dishes, the 'braised winter melon and green peas with 40 months cured ham' is another signature. With its pleasing umami flavour, the dish balances the richness of the ham with the fresh melon, then surprises the palate with added texture from the peas. 
Other highlights include the 'sautéed river shrimp meat with Biluo green tea', which bursts with flavour and a welcome punch of ginger, and the 'sautéed sliced Australian lobster with bamboo shoots and black fungus in Chinese rice wine', a medley of fresh ingredients and tender, sweet lobster meat.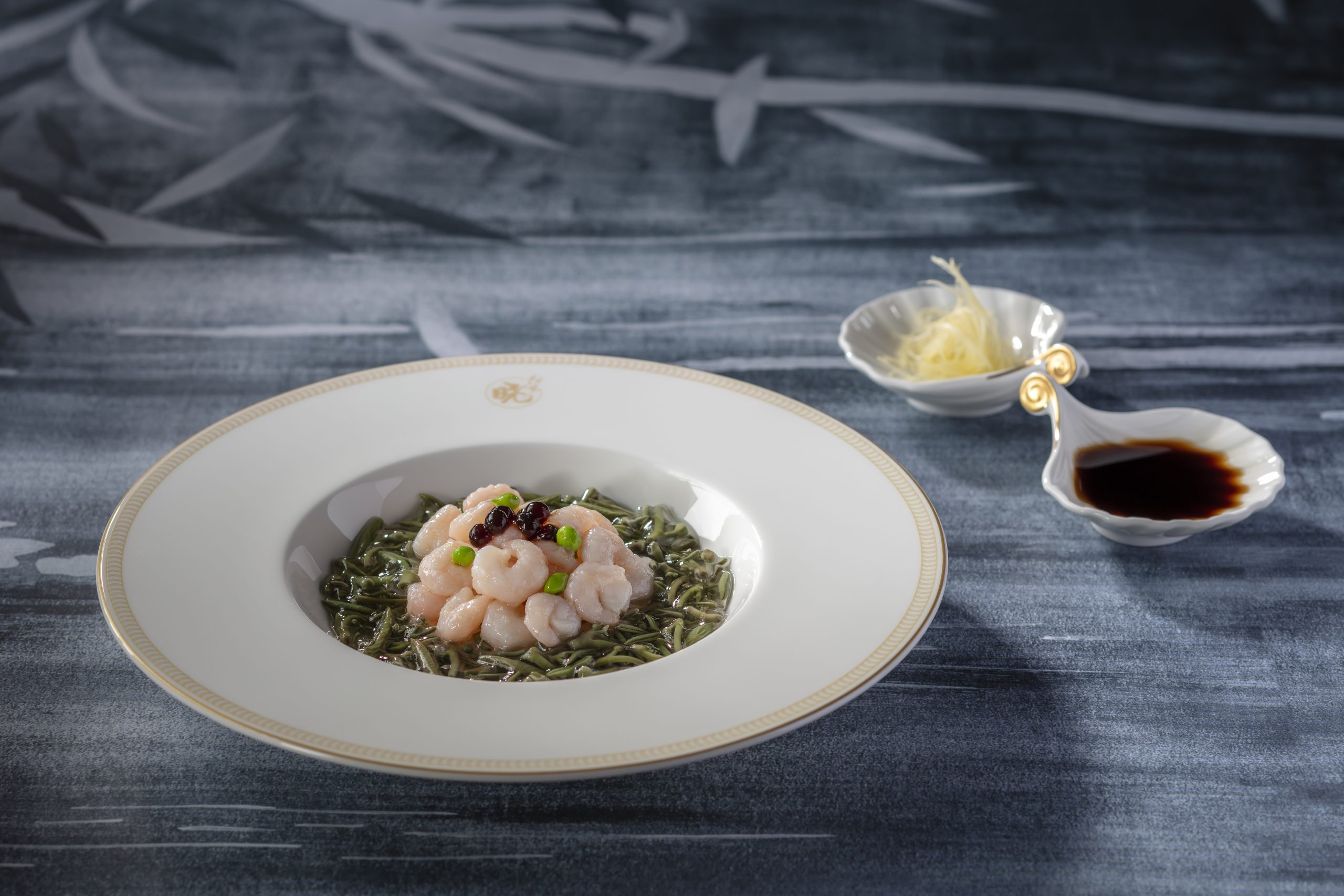 To ensure his dishes are as authentic and flavourful as possible, Chef Zhou sources many ingredients – from shrimps and eels to bamboo shoots, herring and white fish – from Jiangsu. "They are all classic ingredients in Huaiyang cuisine," adds Chef Xiao. "We even source most of the vegetables from Jiangsu because the natural conditions lead to unique tastes." 
The restaurant also has a giant vat of homemade white Suzhou cooking wine. "It takes a whole year of marination to blend a dozen spices with the Chinese yellow rice wine before it reaches its optimal state," says Chef Xiao. "We started to make it as soon as we arrived in Macao and have already been using it to make dishes. With just one spoonful, it can transform the flavours of dishes."  
In keeping with Chef Zhou's innovative approach, The Huaiyang Garden also features five signature cocktails that further celebrate traditional Jiangsu ingredients. For instance, the 'Slender West Lake' offers a taste of Yangzhou with its heady mix of Osmanthus-infused gin, Bénédictine, lemon and elderflower juices, and a spritz of floral mist. Meanwhile, the complex 'Yangzhou Beauty' – made of Chinese baijiu, Amarguinha, lemongrass, ginger shrub, pu'er tea and angostura bitters – combines traditional ingredients in a fresh new way. 
"To inherit and innovate – that's the basic philosophy for our restaurant. If we just follow the old routine, Huaiyang cuisine would be dead," says Chef Zhou. "After decades of promoting my cuisine, I hope we can share it with the world, starting in this City of Gastronomy."
---
To make an online reservation for The Huaiyang Garden at The Londoner Macao, click here.