Nuno Lopes is the first local Macao fashion designer to have made great strides in the fashion industry overseas in England before making his way back to his Asian roots. After debuting his latest collection at Sands Macau Fashion Week, he hopes to continue showcasing his latest collections around Asia and keep building his brand.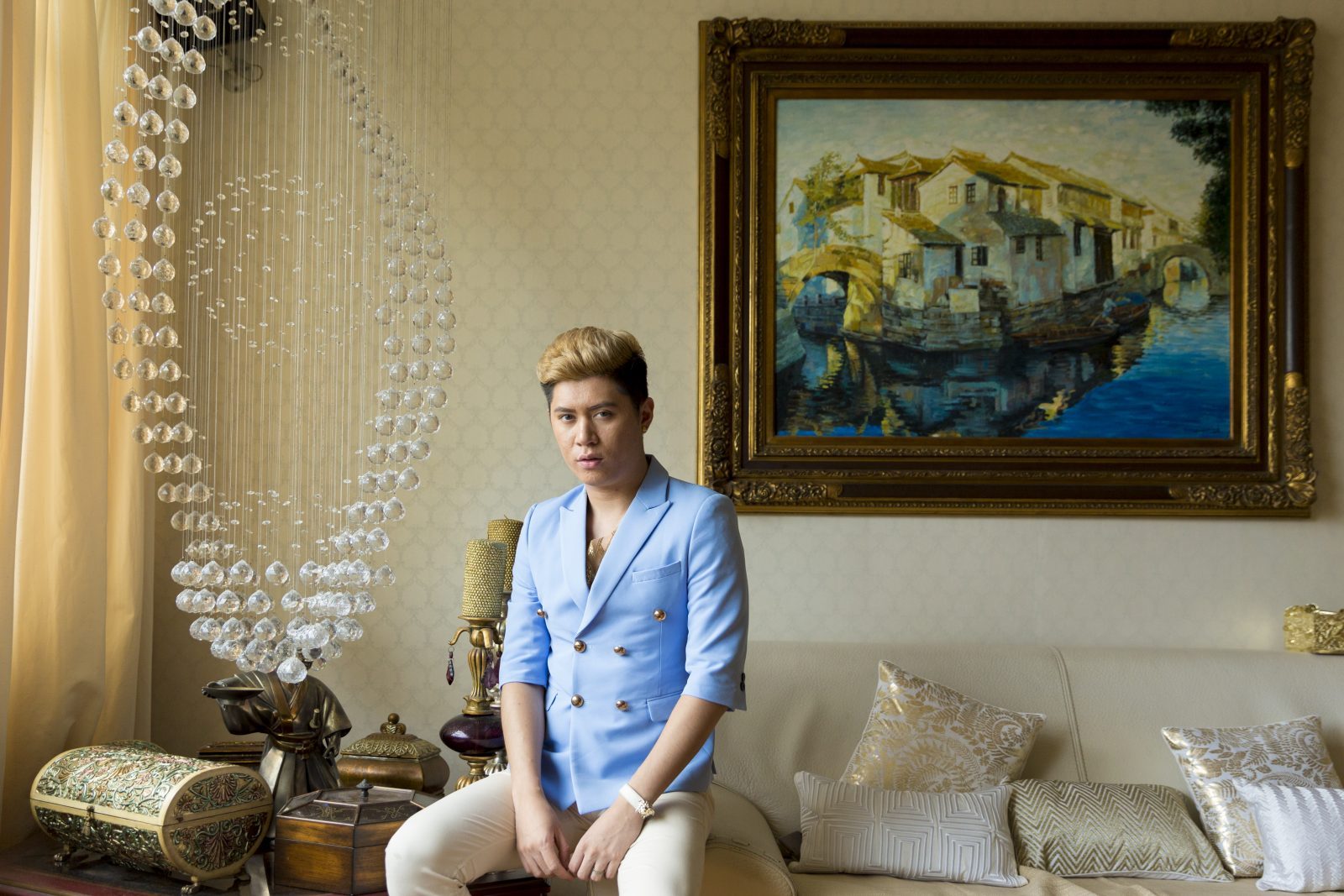 Born on 17 February 1991, Nuno Lopes is the first local Macao fashion designer to have made great strides in fashion overseas in England before making his way back to his Asian roots.
Generations of glamour
As a proud Macao local, Nuno Lopes was raised by loving parents as the eldest out of three siblings. His parents were always supportive of his ambitions and never pushed him to be or do anything he did not want. This stable background has allowed Lopes' fashion line to flourish over the years.
From the start, Lopes' education began at Dom Bosco primary school where he studied for the first six years. Then he continued on to Yuet Wah secondary all-boys' school. Although he was a diligent student, the Priest recommended him to transfer after just one year. From there he finished his remaining secondary education at St. Joseph's School.
At a fresh age of 15, Lopes moved from Macao to England to pursue his higher education at St Neots Community College for three years. By age 18, he had made his way to Hertfordshire, England to complete a two-year course in fashion and clothing at Oaklands College. He then went on to Middlesex University to attain his BA degree in Fashion Design.
Lopes displayed a talent for sketching from a young age, however, it was the women in his life that enhanced his interest toward fashion. One of Lopes' fondest childhood memories is of the time his grandmother handmade a Halloween costume for him. It marked the first time he laid eyes on a sewing machine. Immediately captivated by it, the young Lopes thought to himself, 'How amazing is this machine…a simple tool for making clothes that you can express yourself with.'
In addition, his mother, who placed third in the 1985 Miss Macao pageant, contributed to his lavish fashion sense and love for glamorous designs – a love clearly on display in the National Costume outfit that Lopes tailor-made for his sister, Debora Oliveira, who represented Macao at Miss Grand International this past October.
From his many pieces, it's obvious that gold is entwined into every piece within Lopes' design since his first fashion show, a representation of the glitz and glamour of his hometown. Having lived away from Macao since his teenage years, incorporating gold into his collections helped him cope with feelings of homesickness. It is a thread that will continue to run through his work as it evolves over time. Gold also reminds Lopes of his most admired designer, the late Gianni Versace; Versace being one of his favourite fashion brands.
Since this color has become such a prominent aspect of his line, he even realises it has brought him and his brand good luck. "Blonde hair color in the Chinese language means gold, which fits my brand aesthetic perfectly. Ever since I dyed my hair blonde, things have been going upwards for me. It naturally became my signature."
A dedicated journey
Although it is only just the beginning of his career, Lopes has come a long way. His successes underpinned by passion for design and an impressive work ethic. Just a week before his graduation fashion showcase in London, his first show ever, Lopes was waking up in the early hours before sunrise to start work. With more students than sewing machines, he remembers rushing to the college campus each day to claim one for himself or else he would miss a whole day of production- a risk he was never willing to take.
Day after day, he would lug all his materials and sketches to campus, half-frozen in the peak of London's winter. He survived off English breakfast tea and Kit Kat bars, too focused on finishing his pieces to break for proper food. Lopes strongly remembers this to be the moment that nearly broke him.
Had it not been for a reassuring phone call and text message from his mother, reminding him how hard he had worked and to stay positive, Lopes very well might have forfeited his passion in that split second. "If I had chosen to give up then, I would not be here right now, talking to you after my very own brand's show in Macao Fashion Week," he reflected.
From then on, Lopes worked his way towards becoming the first fashion designer in Macao to featured on Vogue. He was also awarded the Asia Top Young Fashion Designers award at Fashion Asia Awards 2016.
The first collection launched at his graduation showcase in London was titled 'Midas Touch'. His second collection thereafter was 'Social Narcissism', and the third is 'Diamond Rain'. Many daily life experiences help to inspire Lopes to create collections based on themes. For Diamond Rain, he was directly inspired through watching Jeffery Star's YouTube tutorial videos.
Future in fashion
People may have the notion that Macao's fashion designing industry is not prominent, but Lopes seems to think otherwise. "I believe there are many designers nowadays in Macao, they work hard but the only issue, in my opinion, is that there are not enough opportunities for them to show their work".
Luckily for Lopes, he has been a loyal member of the Macao Clothing Brands Incubation Platform, an organisation that allows Lopes along with a tight group of other Macao local designers to rent workspace to design and develop their fashion lines. The Platform is run by run by Candy Lai, whom Lopes claims, has "been a great mentor for [him] along this journey in fashion designing and branding." He believes this organisation is one of the best ways for young designers like him to take their careers to the next level.
Aside from Lopes' budding presence in the fashion industry, he is also employed at Manulife to help support his fashion line. Balancing his work life, Lopes is sure to make time for his own personal pleasures such as travelling. His favourite place to travel is Portugal, where his first trip there was just at 3 years old and ever since he has been back 15 times. His next dream destination is Rome; he and his grandmother promised one another they would go together. He hopes to fulfil this promise with her in the coming years.
Reflecting on his successes and obstacles that he has overcome, Lopes notes that although the designing side of his brand may come more naturally for him, it is the operations and managing aspect of his business that has challenged him.
Regardless of any obstacles faced by young designers, "stay true to your creative vision and aesthetic. It is important to have a distinguished style and brand identity. When the audiences can easily differentiate your brand out of all the others by simply looking at your work, that for me is what defines a successful brand," Lopes urges.