Not just in museums: Where to find Macao's living Portuguese connections
Not just in museums: Where to find Macao's living Portuguese connections

Link copied
The city's ties to Portugal aren't merely historic. From bookshops to cafes, here's a guide to the city's present day Portuguese culture.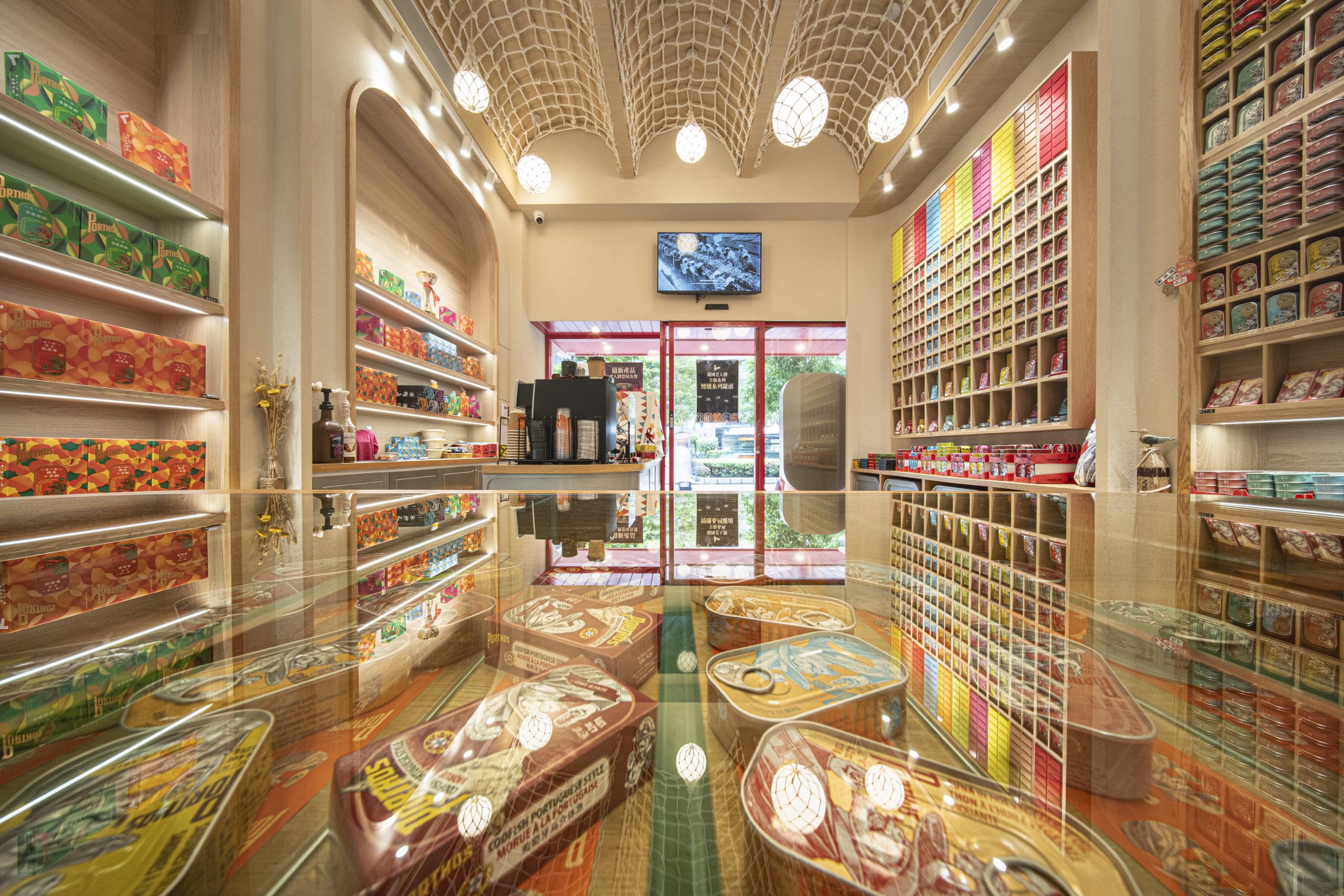 Everyone knows about Macao's five-century-old Portuguese connection, but it doesn't just belong to history. As the gateway between China and the Portuguese-speaking world, the city's ties to Portugal live and breathe. Portuguese companies come here to do business, as they always have done. There is a very visible expatriate community and the Portuguese School is bursting at the seams.
While the evidence of old Portugal can be found in historic architecture and street names all over the territory, there are plenty of opportunities to encounter present day Portuguese culture, products and people. Here's how.
Start your day the Portuguese way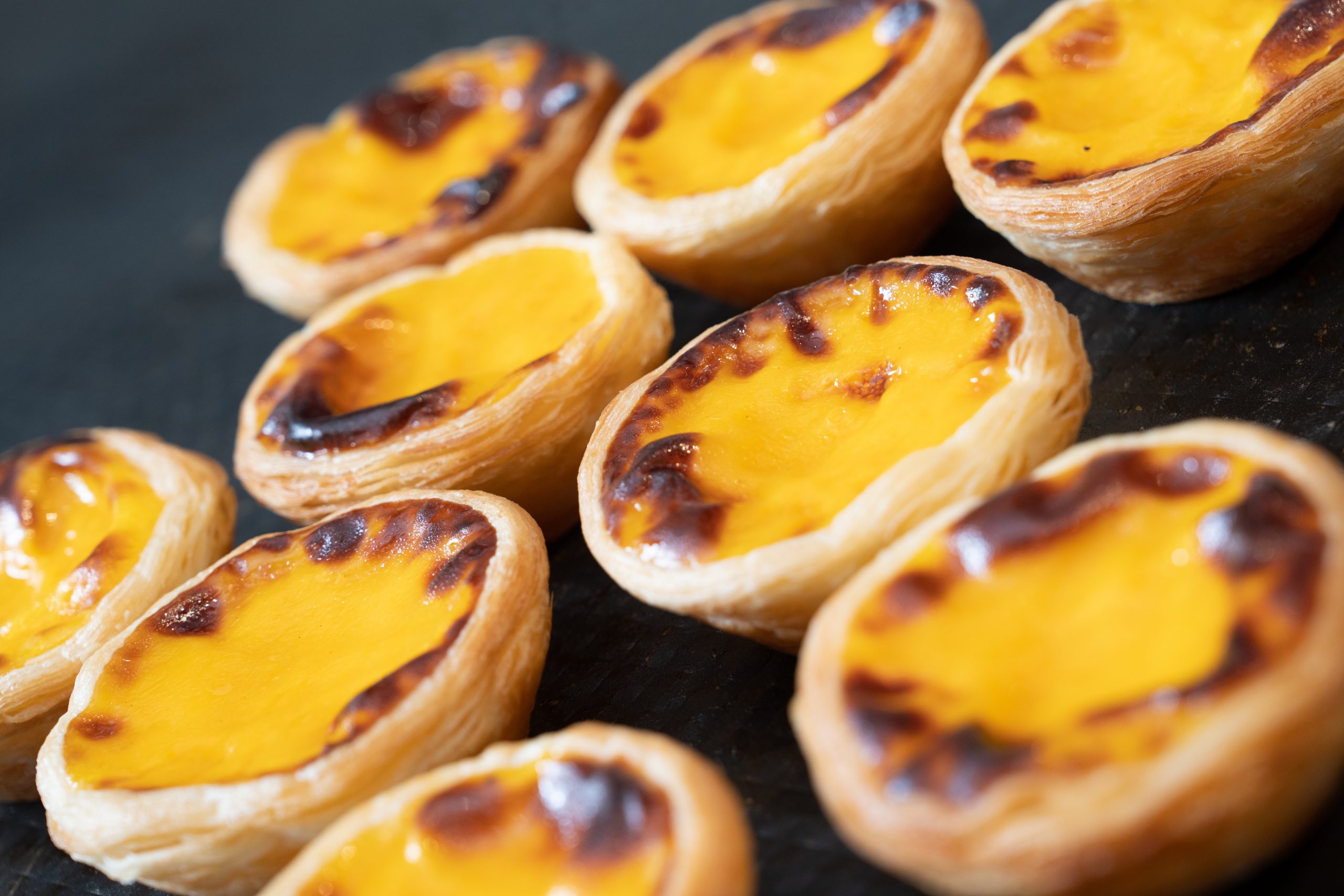 Stop by at Loja dos Pastéis de Chaves for a quintessential Portuguese ritual: an espresso (the nation's coffee beverage of choice) and a pastel de nata (an egg tart). The pastéis de nata here follow the classic Portuguese recipe, which is significantly different from Lord Stow's Macao egg tarts. Both share a buttery pastry shell and brûléed top, but the classic Portuguese custard is a mixture of milk (not cream), wheat flour and syrup, making it unapologetically sweet – something most Portuguese won't shy away from. 
To go fully Portuguese during your sweet pick-me-up, try sprinkling the flaky confection with cinnamon or baker's sugar or both – you probably won't have it any other way from that moment on.
[See more: How do Macao's egg tarts differ from Portuguese pastéis de nata]
Go buy the book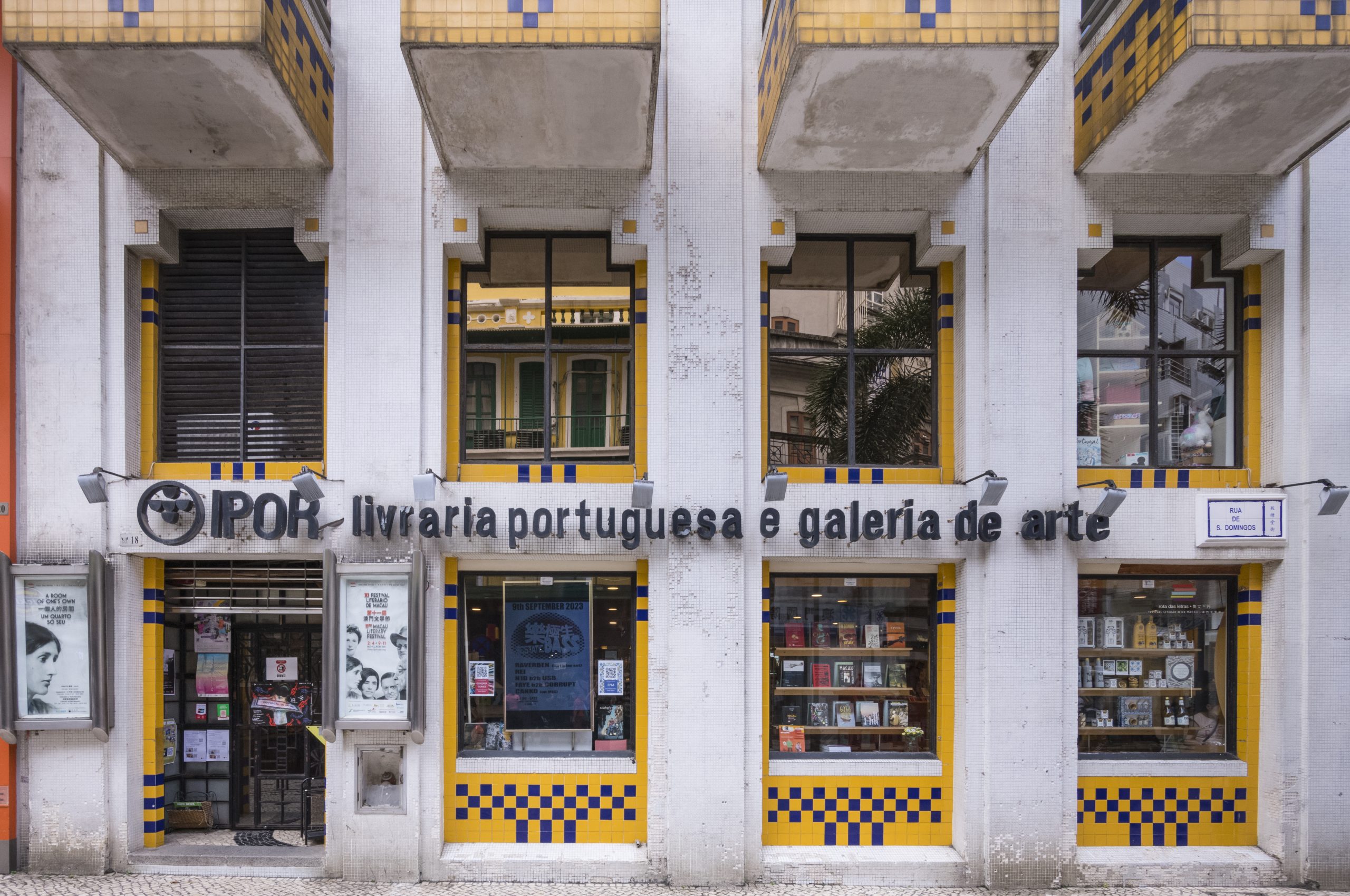 The Portuguese Bookshop is the go-to spot for those looking to get their hands on the latest Portuguese-language books across different genres – from novels to law – as well as Macanese cookbooks and a well-curated selection of books on Macao history, not only in Portuguese but in English too. Naturally, the store is a focus for Macao's Portuguese speakers. Ever since its establishment nearly 40 years ago, it has gathered the community for regular talks, book launches and exhibitions. 
When the time comes to scoop up a few souvenirs, this place offers plenty of choice. Don't know your way around the shelves? Here's more than a handful of reads we recommend.
Good things come in cans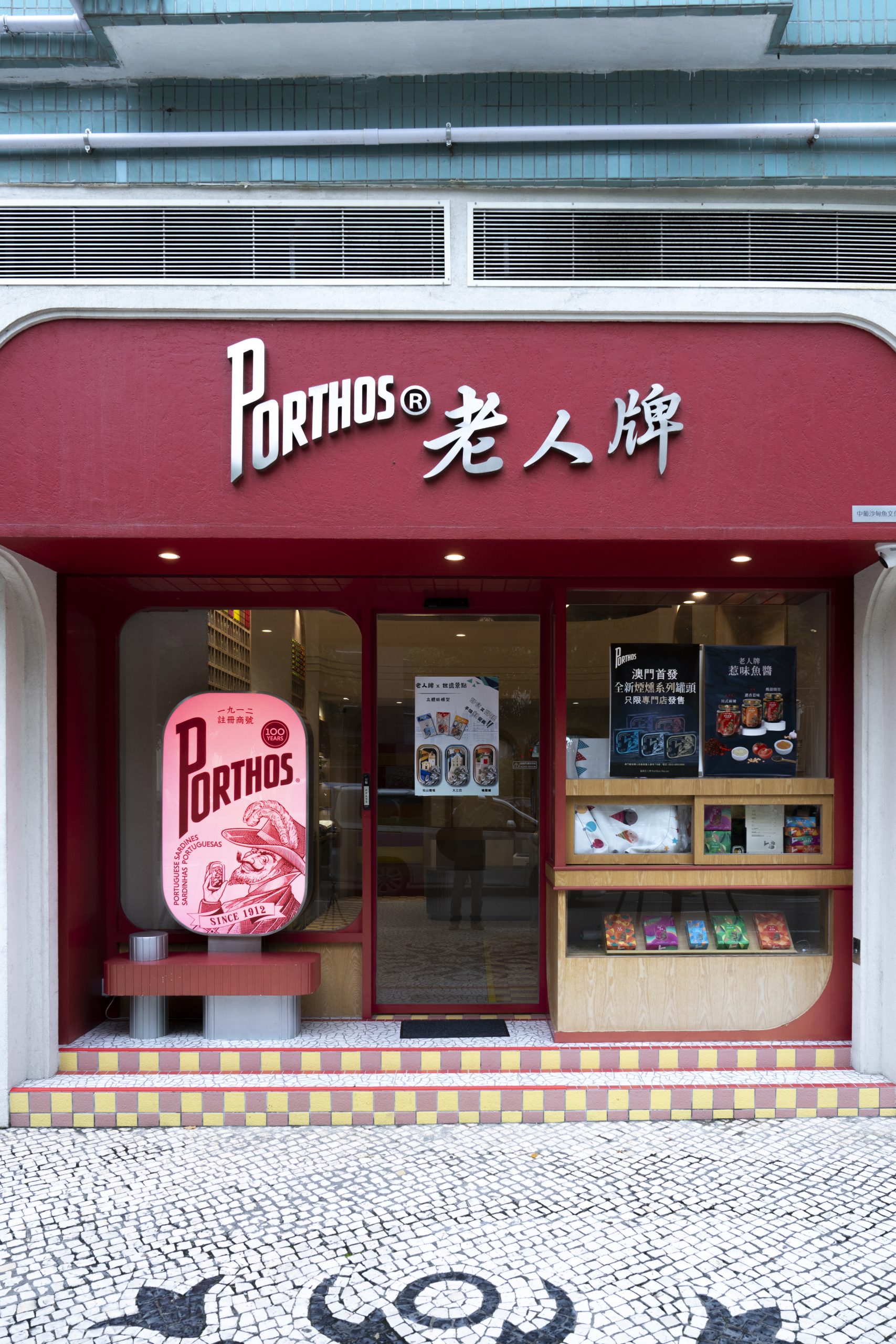 With centuries of fishing culture and seafaring tradition, it comes as no surprise that the Portuguese know their canned fish – and produce some of the best available. In Macao, you can stock up on a range of these ultra Portuguese delicacies at Porthos (see featured image), an eye-catching specialty store full to the brim with canned delights such as premium sardines and tuna. Look out for the vibrant Macao-inspired designs depicting the city's most-loved landmarks.
Cherry on top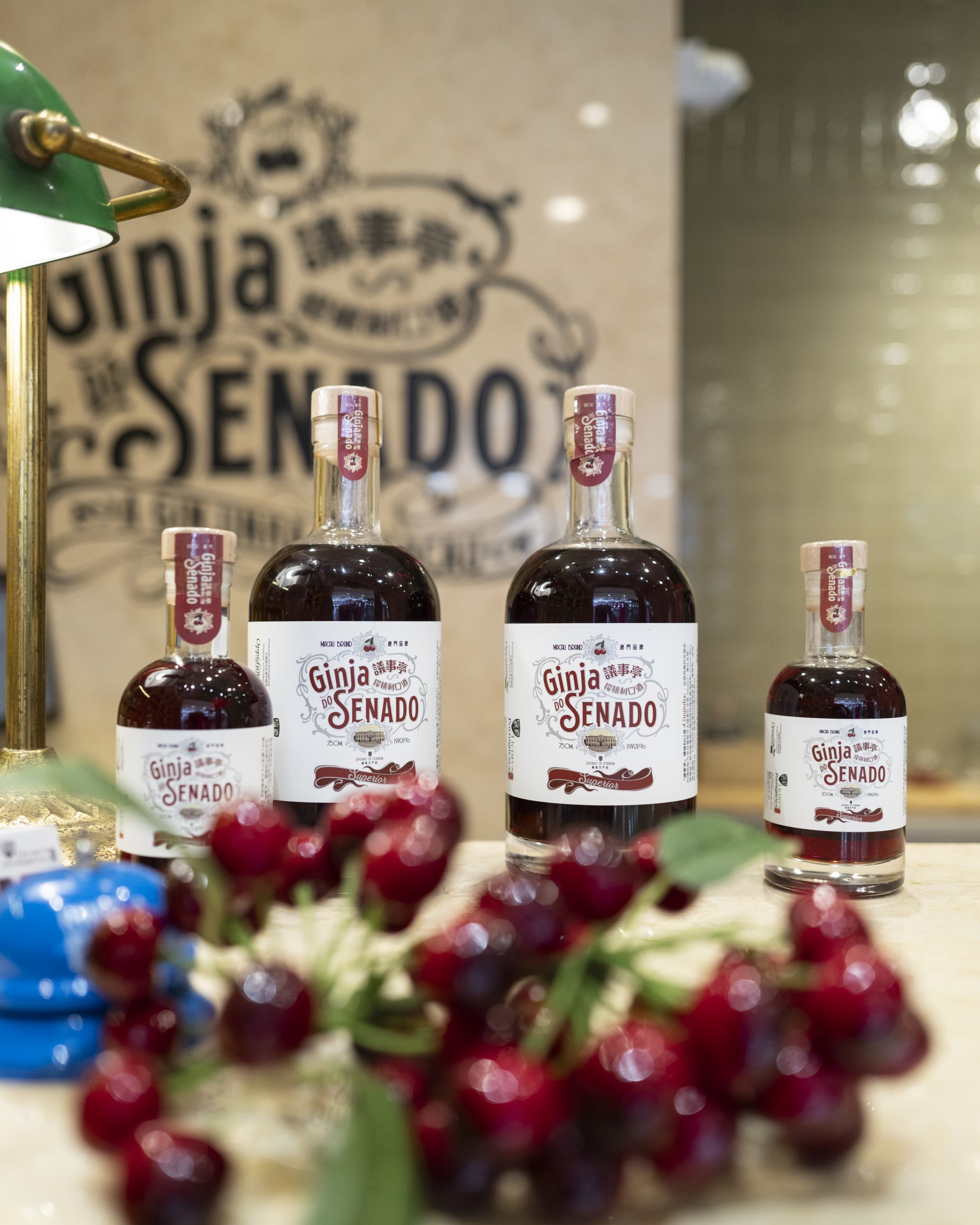 A famous tipple hailing from the old, walled town of Óbidos, just an hour's drive north of Lisbon, ginjinha is a (dangerously) easy-to-drink Portuguese cherry liqueur that has been recently brought to Macao by the Hong Kong-born restaurateur behind Loja dos Pastéis de Chaves (mentioned above). Located in a pedestrian lane off Senado Square, Ginja do Senado offers a potently sweet taste of Portugal. While you sip your ginjinha, savour a traditional minced-meat filled pastry pastel de Chaves or a sweet pastel de nata.
A beer and a prego, se faz favor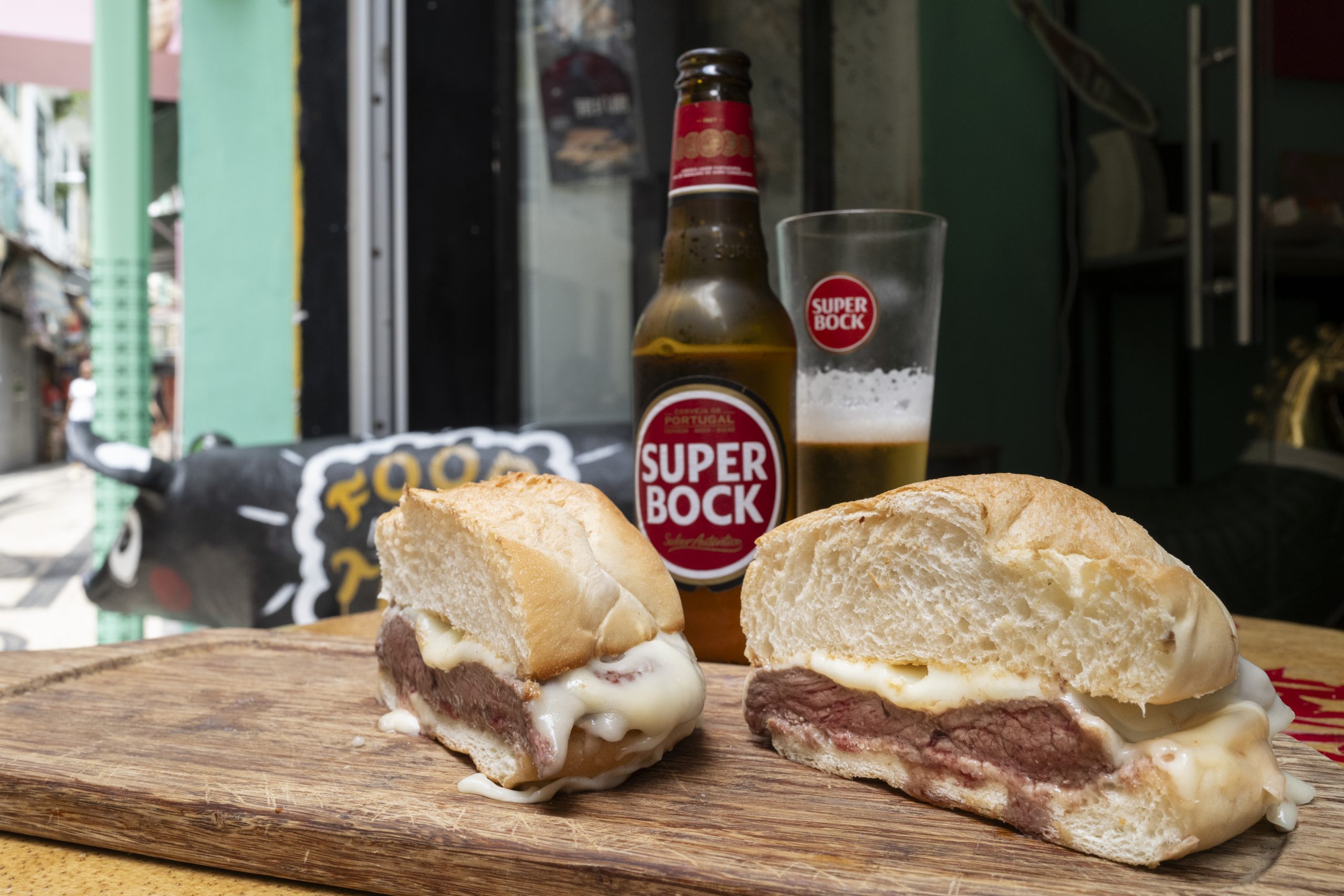 A prego (which translates to nail in English) is a steak sandwich and the Portuguese definition of soul food. A hot-off-the-skillet steak is placed on a lightly toasted bun, which soaks up a generous amount of flavourful jus – and that's it, as far as purists are concerned, although add-ons such as melted cheese, ham, mustard and tabasco are permitted. The steak is the star of the show though, and must be of premium quality. No one wants to have rubbery meat on a bun. 
In Macao, there seems to be consensus among the Portuguese community that one of the best, if not the best prego in town, is found at Food Truck (which is not a truck but a diner and takeout joint at Rua dos Ervanários). For extra authenticity, wash it down with a cold Super Bock beer as you watch a football match.
Feel at home at Casa de Portugal em Macau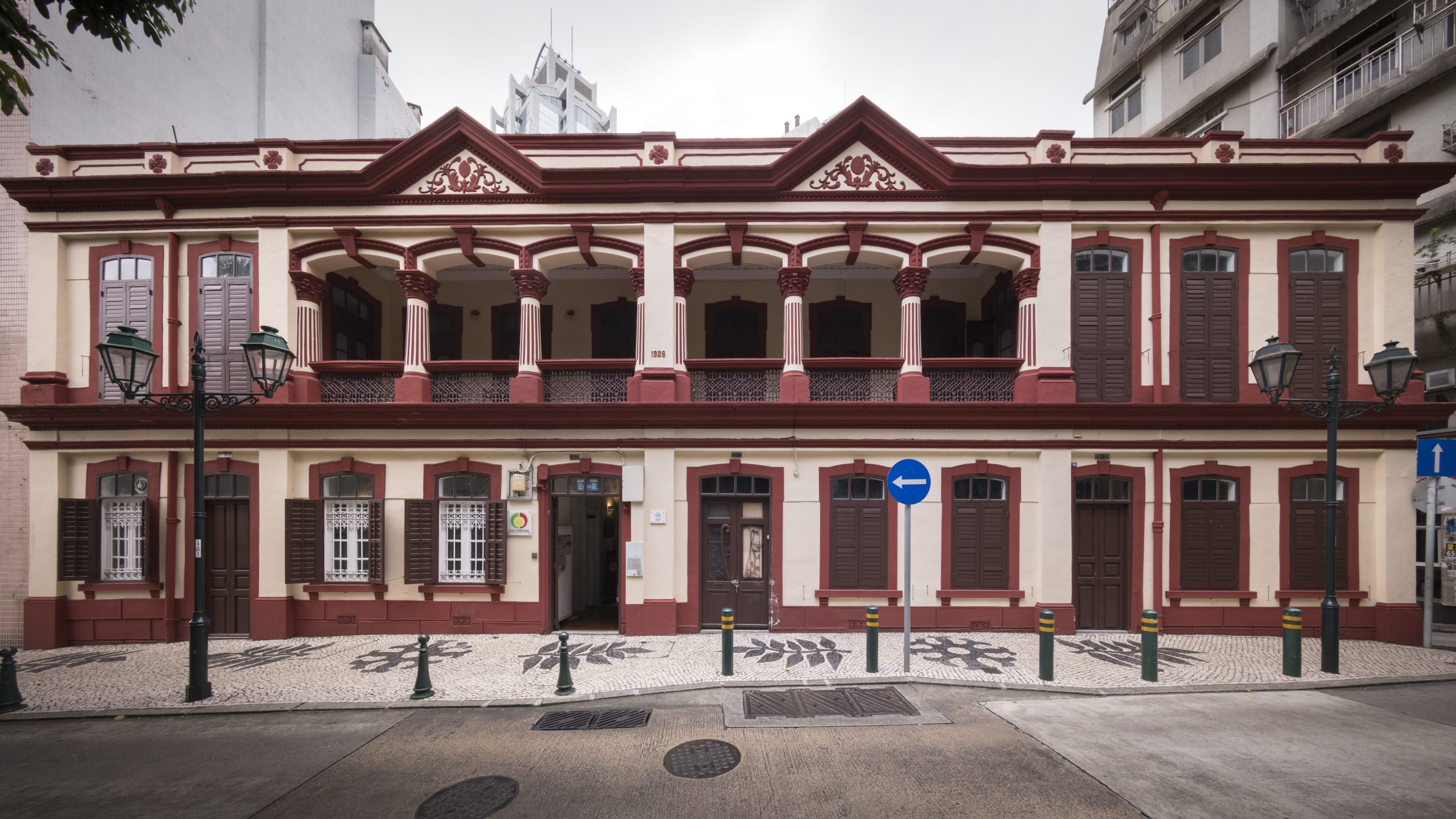 Established shortly after Macao's 1999 return to Chinese sovereignty, non-profit organisation Casa de Portugal's mission is to keep Portuguese culture and traditions alive in Macao, in addition to organising community gatherings and activities. 
From fun-filled summer camps for the young to sports activities and an extensive portfolio of arts and crafts workshops spanning jewellery-making to ceramics, Casa de Portugal keeps the community busy with a full and diversified programme. Both members and non-members of Casa de Portugal can take part in their events, although members enjoy exclusive discounts. There's also the occasional fado night to embody the essence of the nostalgia-prone Portuguese soul.
Naturally, the two other key elements of Lusitanian identity are represented: food and football. Make your way to Casa de Portugal's restaurant, Lusitanvs (which moved from its headquarters across the Portuguese Consulate to the Glass House in Tap Seac) for hearty, home-style fare.
As for football? Show up to support their team, Clube Desportivo da Casa de Portugal em Macau, which plays in the second division of the Macau Football League.
For more unpretentious tastes of Portugal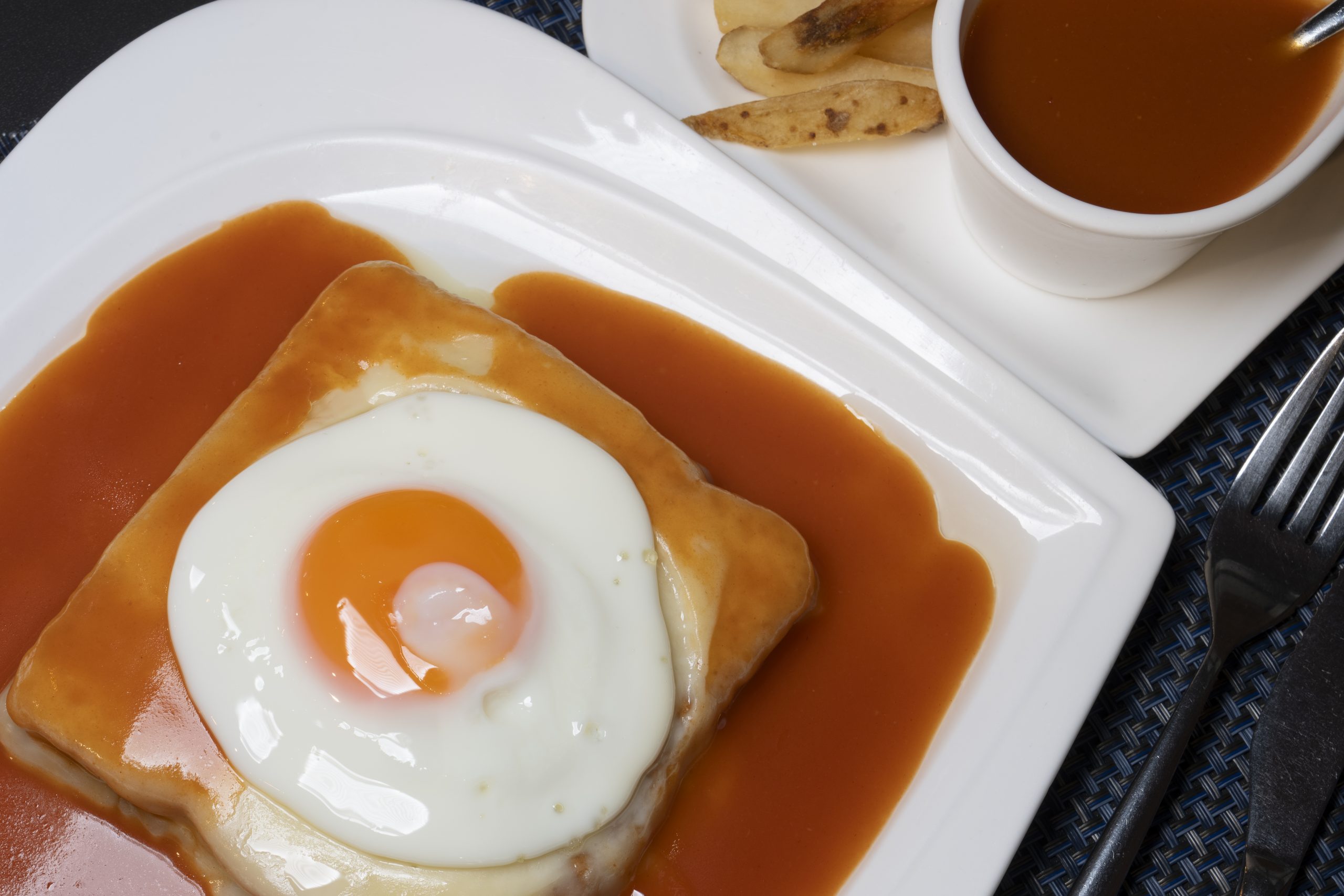 There are, unsurprisingly, several decent lusitanian restaurants in Macao, but if you're looking for the kind of down-to-earth cooking that attracts local Portuguese residents, look no further than Mariazinha. Try Portuguese favourites like pica-pau (thinly sliced pork topped with beer-infused gravy) or grilled veal Mirandesa. 
In a similar vein is the Taipa branch of the Portuguese restaurant chain Portugália. Popular with homesick Portuguese, it's famous for its bitoque, a beef steak topped with a fried egg and special sauce.
Homage to Macao's modern bard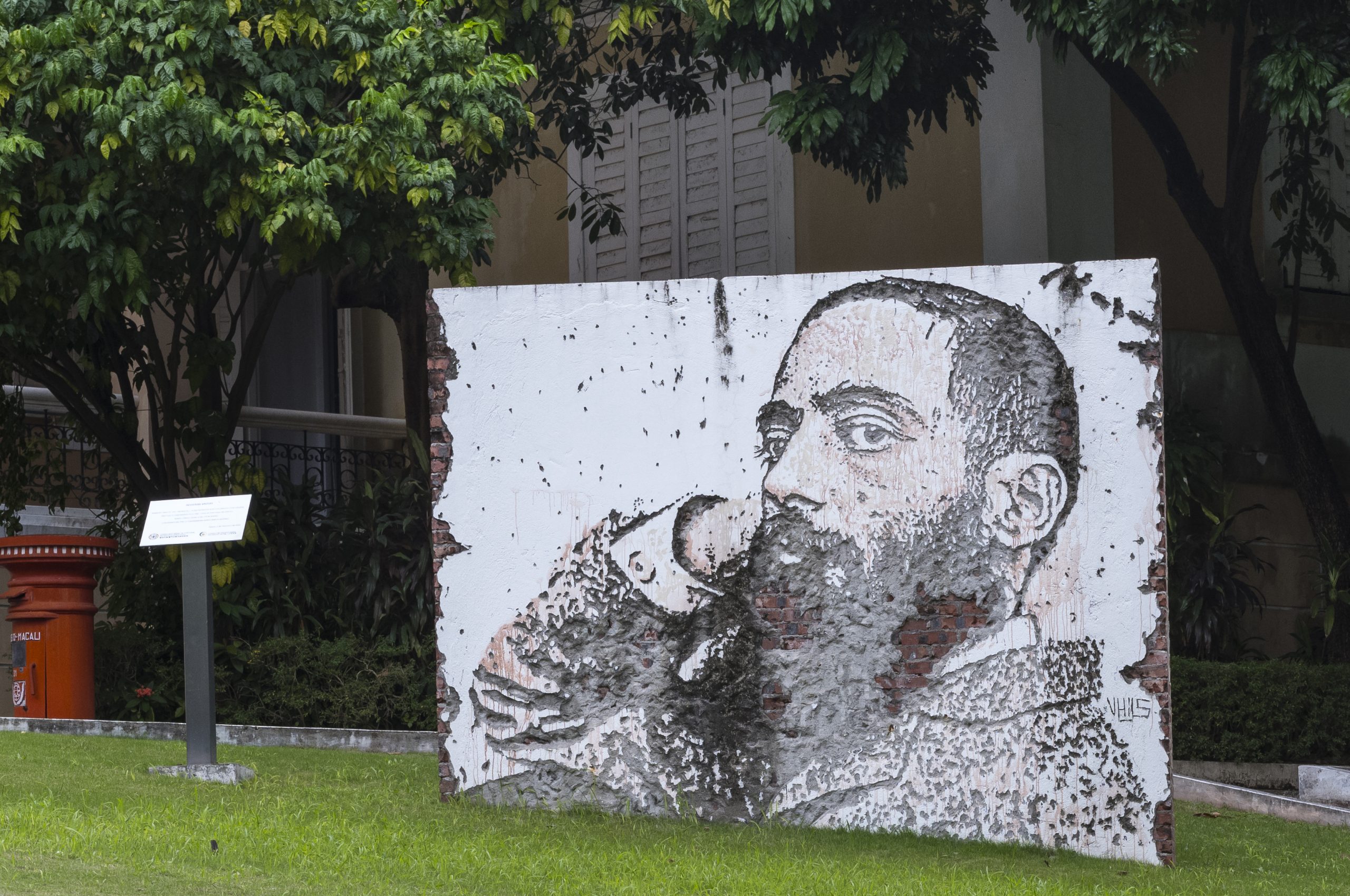 Though most people would primarily associate 16th century Portuguese poet Luís de Camōes with Macao, the city has ties with another master of Portuguese literature, Camilo de Pessanha. Fond of opium, the symbolist poet behind one of the great Lusitanian epics, Clepsidra (the only work he ever published), spent most of his life in Macao. 
On the grounds of the Portuguese consulate, in Rua Pedro Nolasco da Silva, a mural has been commissioned to honour Pessanha. It's a depiction of a genius by another genius, Alexandre Farto (aka Vhils) whose murals are found a bit everywhere from Boston to Rio de Janeiro and in his hometown of Lisbon.
Chiselled out of a brick wall (Vhils' signature technique), Pessanha sports his long black beard, seemingly serene, staring into the souls of passersby. 
More of Vhils' avant-garde artworks can be found in Taipa Village, Praça de Ponte e Horta and the Macao Grand Prix Museum.
[See more: The essential guide to Macao's art galleries and public art]
---
Ready to experience the best of Portugal in Macao? Start your day with a pastel de nata and an espresso at A Loja dos Pastéis de Chaves in St. Lazarus district then make your way down Rua do Campo and head over to Macao's historic centre, where you can check out Vhils' mural, visit the Portuguese Bookshop, try Portuguese fare at Mariazinha and sip up on ginjinha at Ginja do Senado.