A joint Macao-Hengqin business delegation is visiting Lisbon
A joint Macao-Hengqin business delegation is visiting Lisbon

Link copied
The group is on a fact-finding tour to scientific research institutions and technology parks, while also promoting Hengqin as an investment destination.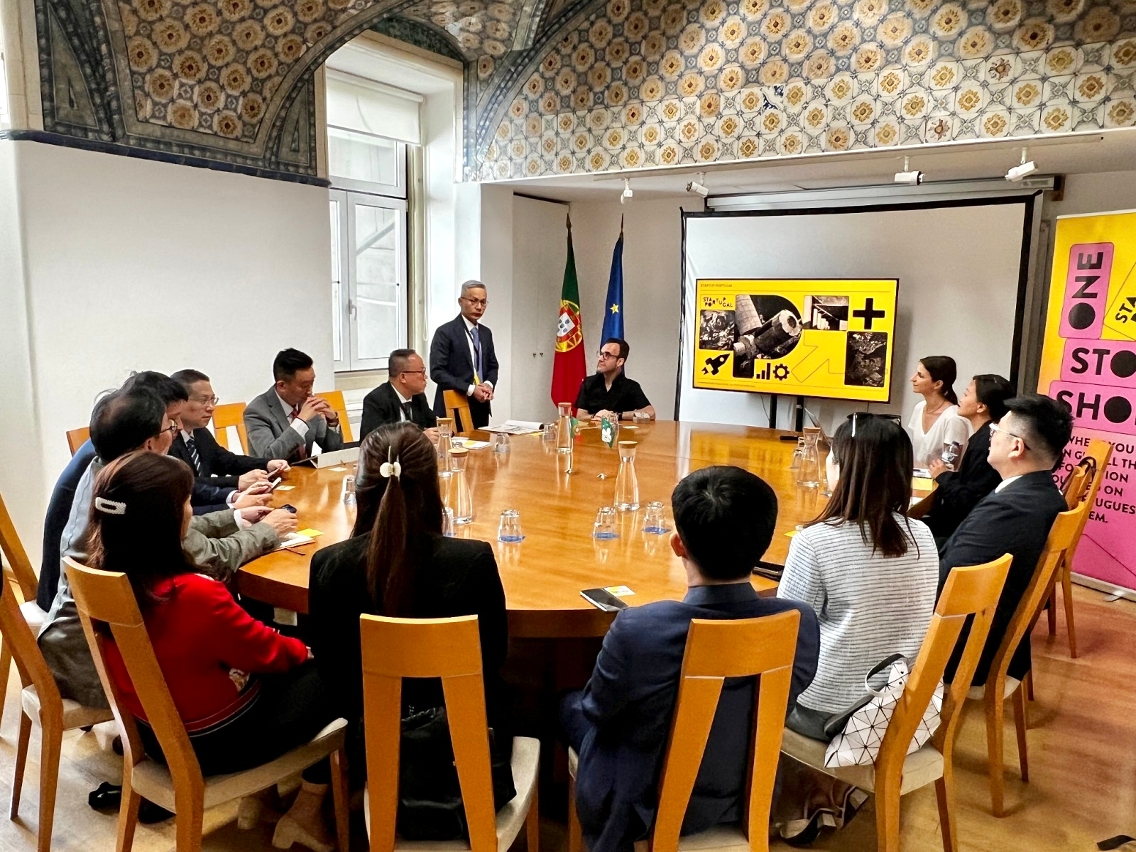 A delegation of businesses and technological enterprises from Macao and Hengqin is on a first-of-its-kind visit to Lisbon, the Economic and Technological Development Bureau (DSEDT) says.
According to a media release from the bureau, the delegation is touring scientific research institutions, technology parks, incubators and tech-forward companies to discuss the business environment in Macao and Hengqin and promote the Hengqin Science and Technology Competition.
The group has already called at Taguspark (the largest scientific and technological park in Lisbon), the Instituto Superior Técnico at the University of Lisbon, Fábrica de Startups and Beta-i (major incubators), Startup Portugal, and health and education VR startup Virtuleap, the bureau says.
[See more: With Covid restrictions lifted, Portugal is eager to welcome back Chinese tourists]
The director of DSEDT, Tai Kin Ip, says he hopes that innovative Portuguese companies will see Macao and Hengqin as their first choice when exploring overseas markets.
The director of economic services for Hengqin, António Lei, added that Hengqin had geographical advantages as an immediate neighbour of Macao, with an almost identical business environment.
The delegation has also visited Beijing's ambassador in Portugal, Zhao Bentang, and the Portuguese Agency for Investment and Foreign Trade, according to the DSEDT.