This Hong Kong creative planted onions and choreographed a show during Macao quarantine
This Hong Kong creative planted onions and choreographed a show during Macao quarantine

Link copied
Yuenjie Maru, a Hong Kong dance practitioner and choreographer, had to undergo 21 days in hotel quarantine when he came to Macao to put on a show at the Macau City Fringe Festival in January 2021. Undeterred, he used the time to choreograph a show, grow some onions and teach dance online.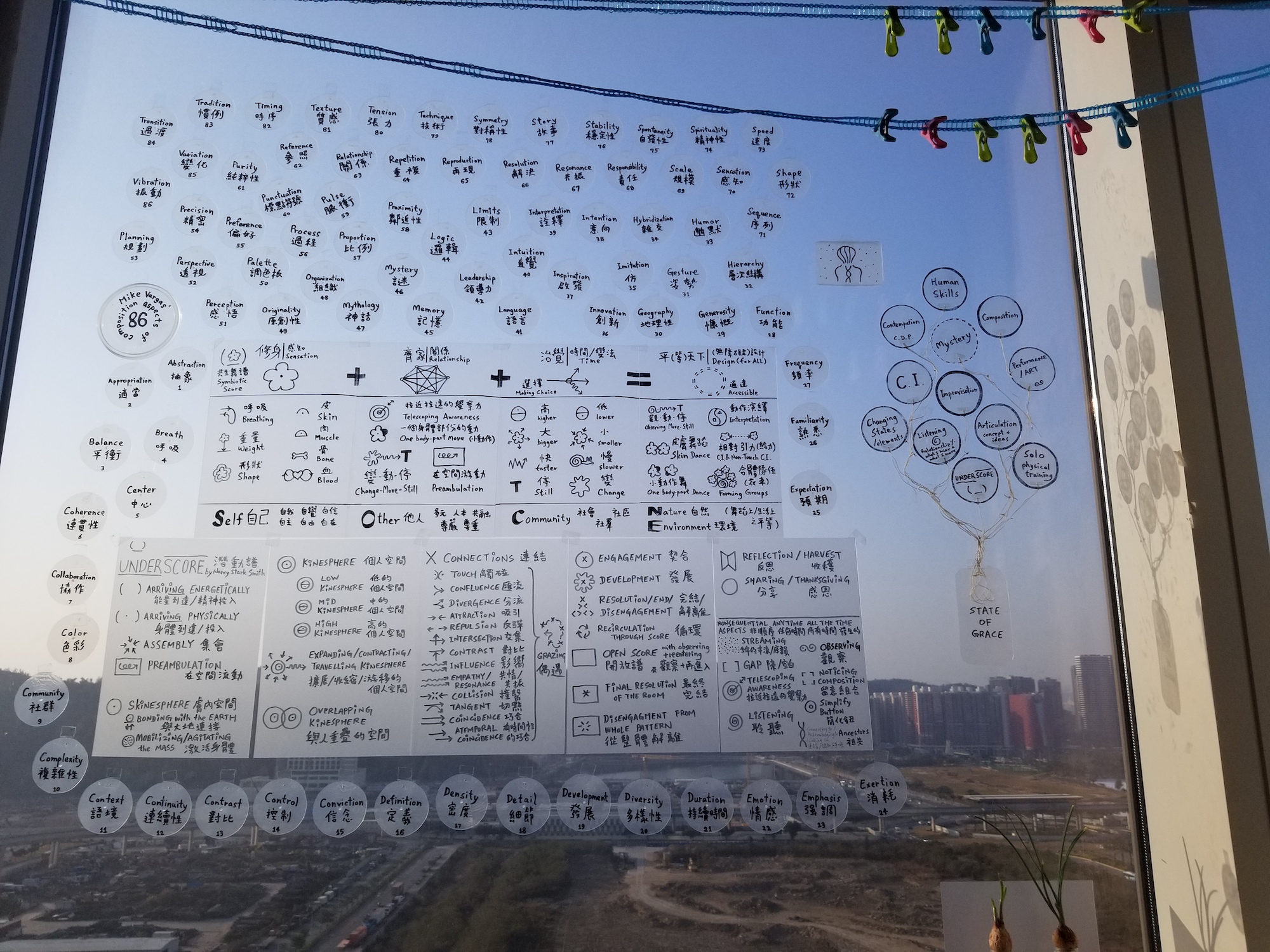 Yuen Kin-leung, who goes by Yuenji Maru professionally, arrived in Macao in December 2020, nine days after the government extended the quarantine period to 21 days for those arriving from Hong Kong – or any location outside mainland China and Taiwan.  
Local arts organisation, Comuna de Pedra, invited the Hong Kong dancer to lead a five-day workshop and choreograph a dance show called, "Symbiotic Dance in Full Bloom". Over 30 people with mental and physical disabilities performed the dance in January 2021 at an inclusive mini-festival, Todos Fest!, which was part of Macau City Fringe Festival.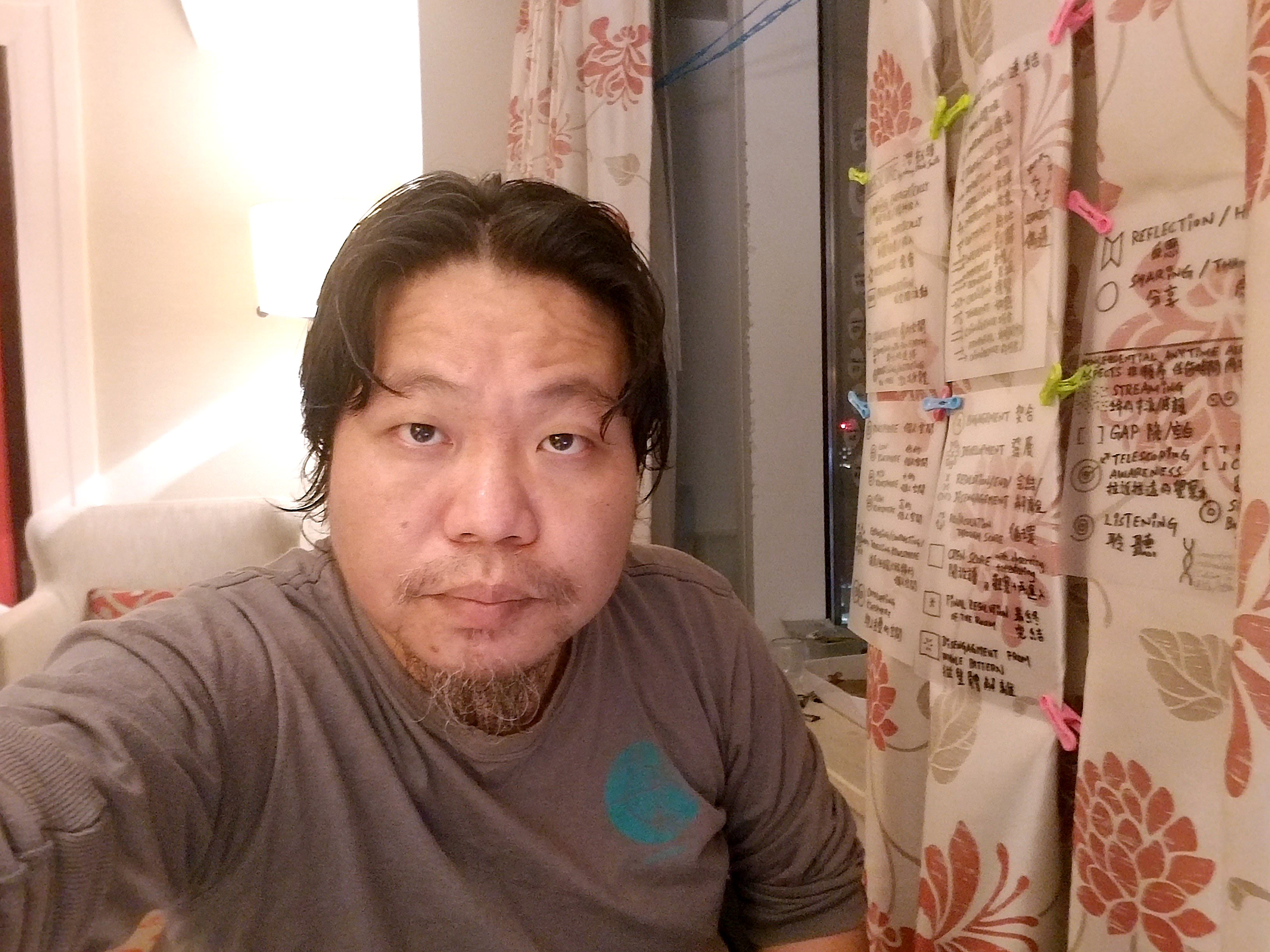 Noted in the performing arts world for blending the inclusive DanceAbility method with symbiotic dance choreography, Maru often travelled around the region for work pre-pandemic. During his visit to Macao in December, he had to undergo quarantine for the first time. Determined to make the most of his 21 days, Maru had to get creative: 
"I travelled to Macao on the Golden Bus [the Hong Kong-Zhuhai-Macao Bridge shuttle bus] the afternoon of 30 December 2020. I knew I was assigned to stay in Sheraton Grand Macao in Taipa, but I didn't know exactly where it was. Upon arrival, I went to get my NAT [a type of Covid-19 test] done in a hospital and then entered the hotel through the back door. When I arrived, it was already dark outside.
"The next day, I could see the view out of my large window. My room overlooked a construction site, guarded by dogs sometimes. I actually really liked the view, because there was nothing blocking it and I could even see some people doing yoga in the garden at the Parisian Macao. 
"The sun put me in a good mood. When it was sunny, the sunshine poured through the window all day. It was a good room with two beds. But when there was no sunlight, life felt tedious. I am a homebody, so it felt good not to worry about what to wear and where to go. I felt free to be alone. 
"Before I arrived, I had talked with Comuna de Pedra about conducting rehearsals for the show online, but I worried that everything would have become complicated and out of my control. I wanted to do everything well, so we decided I would go to Macao, despite the quarantine, and carry out the rehearsals in person.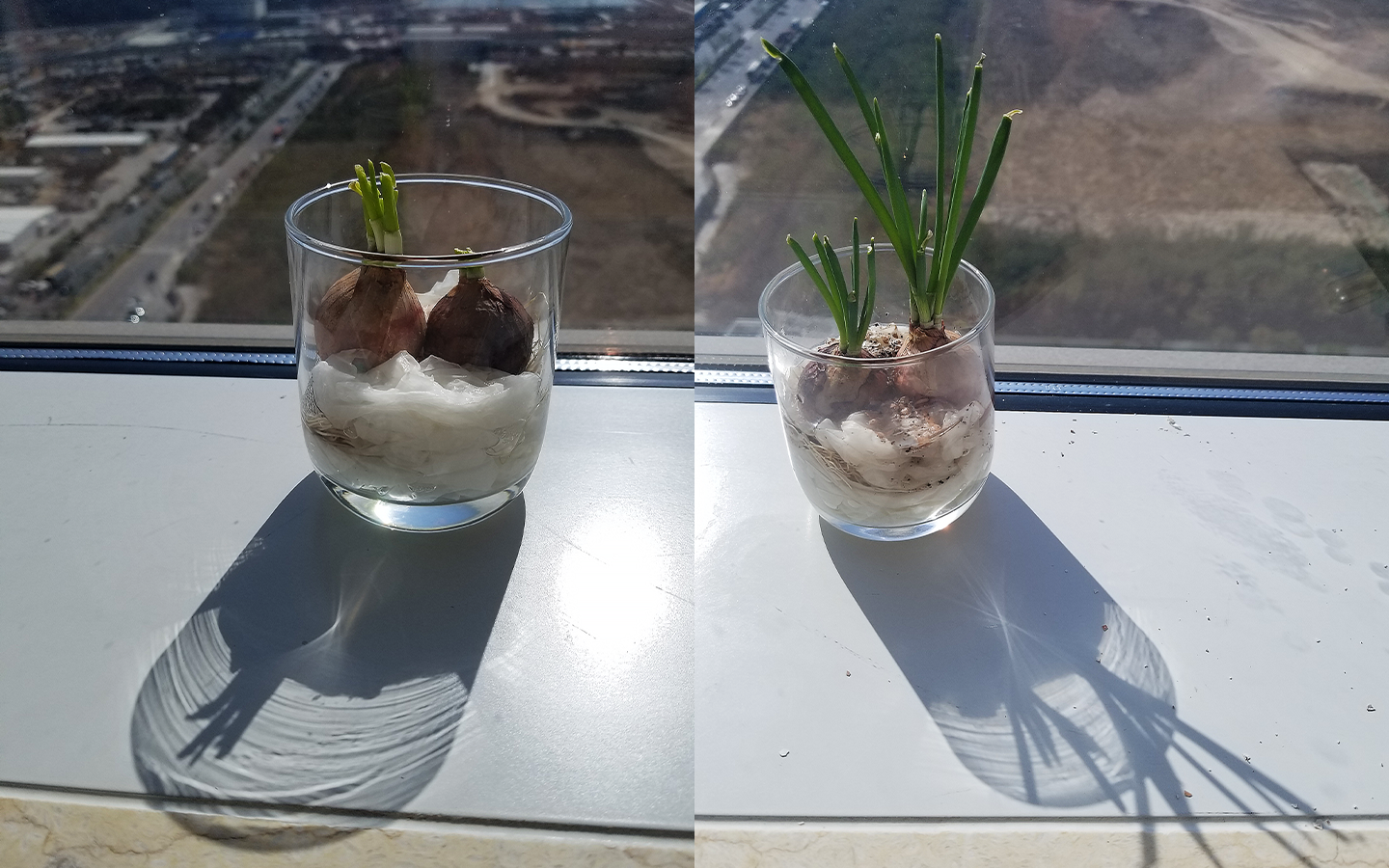 "Apart from personal belongings and props for the rehearsals, I also packed an onion root. An artist friend of mine manages a small farm in Hong Kong. He asked some peers, including myself, to grow plants and write a creative message about the plant. 
"I picked onions because they're easy to grow and I can eat them. Just before my departure from Hong Kong, I finished eating the onions from the farm, then reaped the root and brought it with me so that I could grow onions in quarantine. 
"They are easy to grow – you only need water, no soil. They grow quickly. After one night, you can already see them sprouting. So I grew one root and then split it into two. 
"I also wanted to do some creative projects in quarantine, so I packed some A4-size laminating films; I use these to write and draw my choreography.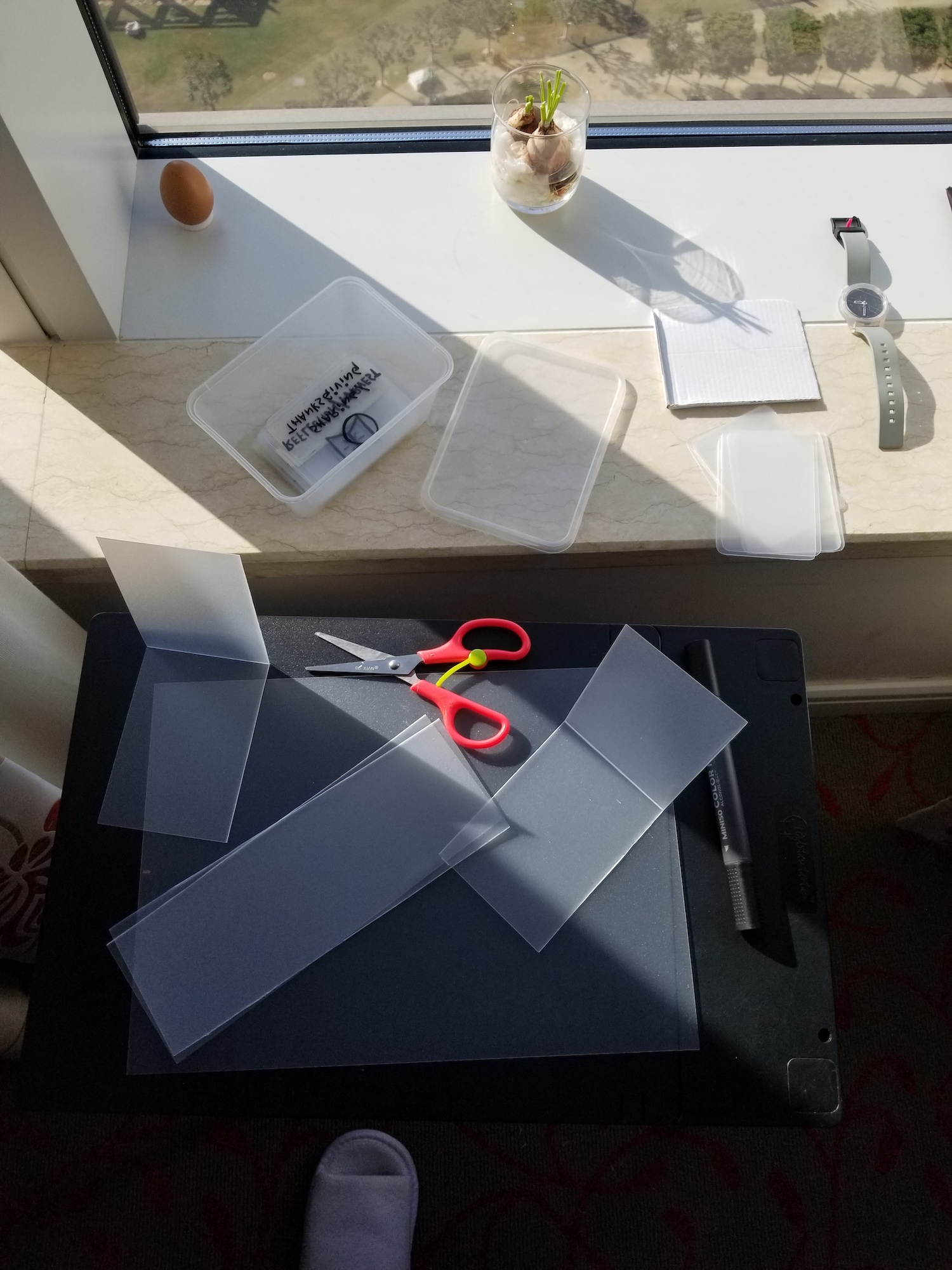 "I had some laminating films left over from an art exhibition, which I worked on before I went to Macao. I didn't want to waste the plastic tubs in which my hotel meals were served, so I washed and cut the tubs, and the films, into different sizes and shapes. Then I drew choreography on them, which helped me visualise the production.
"During my quarantine, I also taught at a five-day virtual event called 'Centers of Practice: Continuing Nancy Stark Smith's Research', which was organised by American arts organisation, Earthdance, in New York. The time actually worked well, because I like teaching at night.
"My Macao friends delivered snacks, alcohol, and fruits for me, even though I told them I didn't need anything. I felt really touched by this. A friend of mine gave me a can of Portuguese sardines, which she said was a local specialty that you could buy from any supermarket in Macao."
"After Todos Fest! finished on 31 January, I stayed on in Macao and continued to grow onions. I performed at the Macau International Art Performance Festival in February, then left for Guangzhou. When I departed, I had to ditch the onions, because I couldn't grow them on the road."