A lineup of top players has been announced for WTT Champions Macao 2023
A lineup of top players has been announced for WTT Champions Macao 2023

Link copied
Among the competitors taking part are all-time great Ma Long and world no. 1 Fan Zhendong from China, Latin American groundbreaker Hugo Calderano, and one-to-watch Quadri Aruna of Nigeria.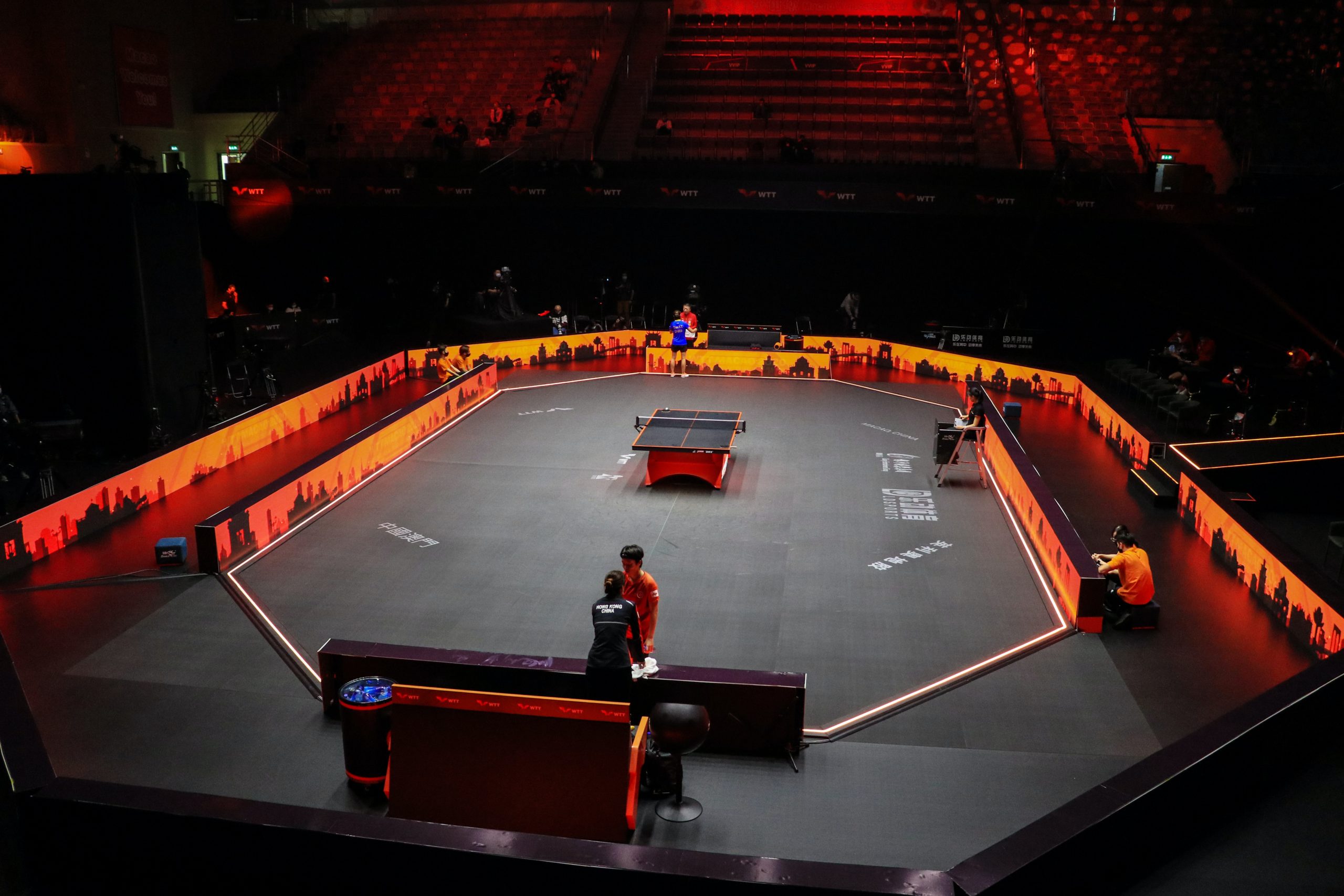 The roster of competitors for WTT Champions Macao 2023 has been released.
According to an official handout, the lineup of elite players includes Fan Zhendong, Ma Long, Wang Chuqin, Liang Jingkun, Sun Yingsha, Chen Meng, Wang Manyu and Wang Yidi from China; Tomokazu Harimoto, Yukiya Uda, Mima Ito, Hina Hayata and Kasumi Ishikawa from Japan; Truls Möregårdh from Sweden; Hugo Calderano from Brazil; Timo Boll, Dang Qiu and Dimitrij Ovtcharov from Germany; Quadri Aruna from Nigeria; and Doo Hoi Kem and Wong Chun Ting from the Hong Kong SAR.
A total of 32 male and 32 female competitors will compete in this year's event, which has a new, 7-day format and will be held at the Tap Seac Multisport Pavilion from 17 to 23 April.
Quarterfinals and semifinals will take place on 21 and 22 April respectively, and the final matches in both men's and women's categories will be played on 23 April.
[See more: Why is table tennis so popular in Macao?]
Tickets for the semifinals and finals have already been sold out but they remain available for other matchdays. They can be purchased online or by phone at MacauTicket.com, or at its outlets in Macao and Hong Kong. They are also available via Ctrip Travel, Trip.com, Damai.cn or at the Tap Seac Multisport Pavilion during the tournament period. 
Fans are allowed to buy a maximum of four tickets per session. Concessions are available for seniors and students.
The tournament is being sponsored by the Galaxy Entertainment Group and co-organised by the Sports Bureau, World Table Tennis, and the Macau Table Tennis General Association.