TheArsenale founder Patrice Meignan on refreshing his Macao concept store, flying cars and the metaverse with Alpha City
TheArsenale founder Patrice Meignan on refreshing his Macao concept store, flying cars and the metaverse with Alpha City

Link copied
Patrice Meignan owns an ultra-luxury marketplace for futuristic cars, bikes, planes – the crème de la crème of mobility machines. As he ponders new possibilities for his Macao concept store, we caught up with Meignan to hear about his road to success.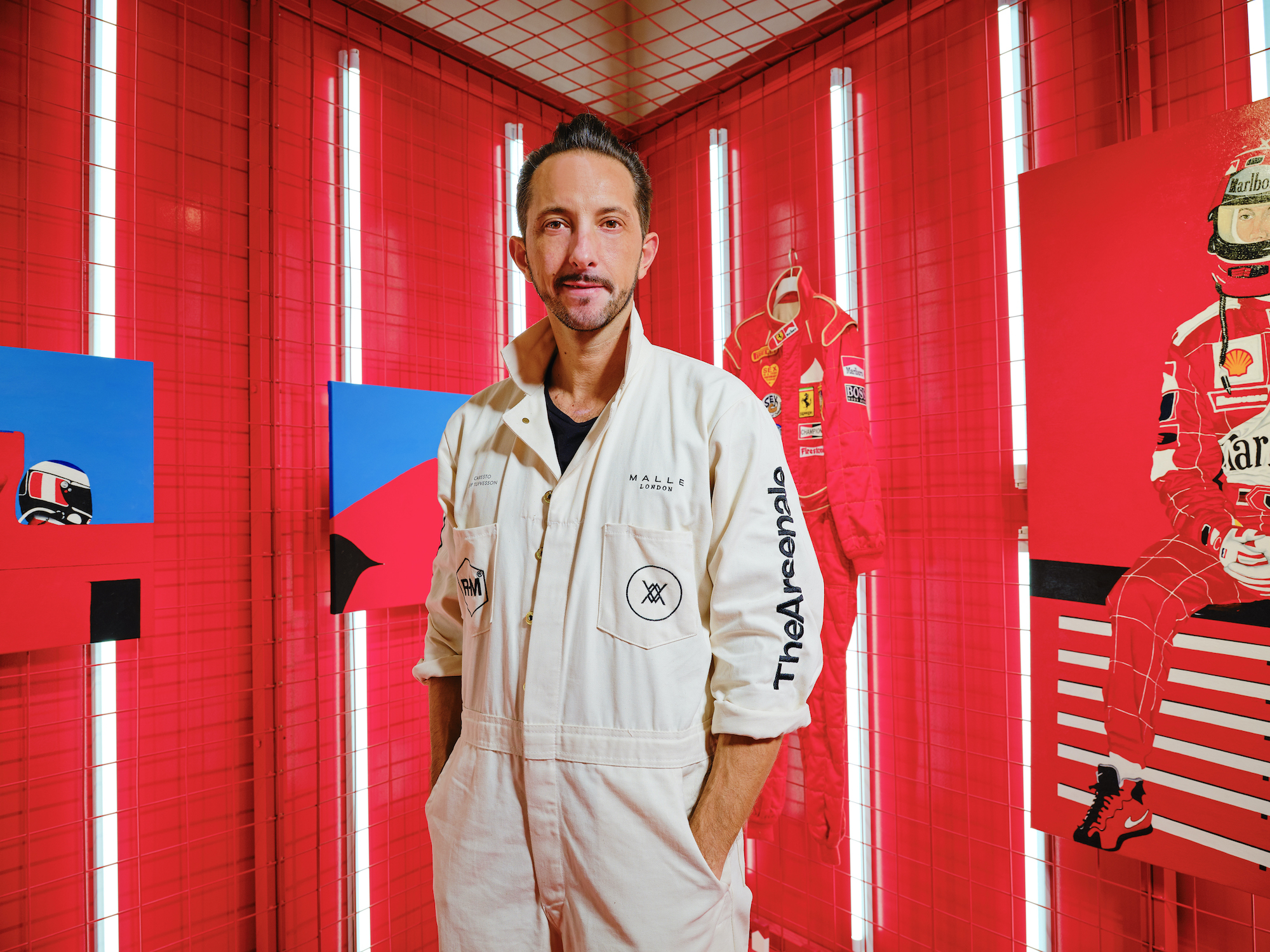 Born into an artistic family in southern France, 46-year-old Patrice Meignan was intrigued by cars, fashion, design, and architecture from the start. 
As a teen, Meignan kept up with global creative trends by collecting magazines like Dazed and Confused, The Nation, i-D, The Face, and more. So it's no surprise that he forged a career in media, establishing several magazines of his own. 
In 2015, Meignan founded TheArsenale – a luxury lifestyle brand specialising in beautifully designed machines and the future of mobility. He started with an online marketplace, then four years later opened a series of concept stores, dubbed "garages", showcasing futuristic cars, boats, aircraft, skateboards, e-bikes and motorcycles. Meignan now has garages in Macao at City of Dreams (COD), as well as in Miami, New York and a fourth on the way in Doha in time for FIFA World Cup Qatar 2022.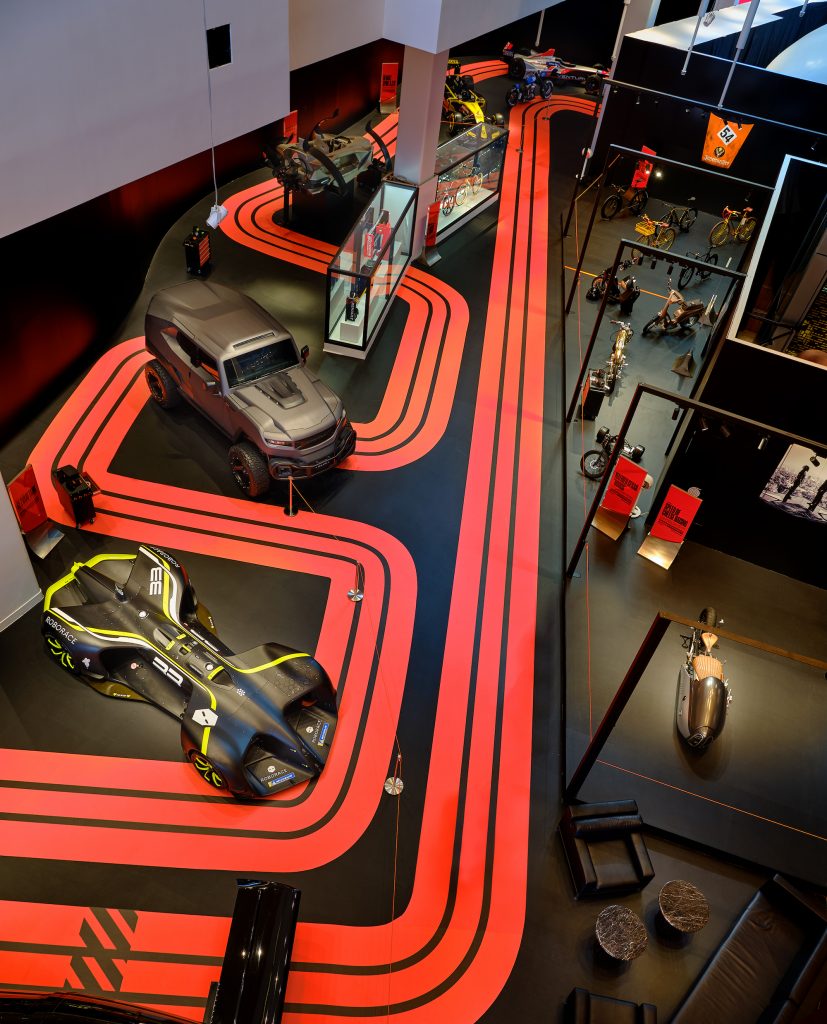 Filled with extreme machines and the brand's clothing line, TheArsenale in Macao is a vast, neon-hued space that propels visitors into the future. Come 2023, the space may even incorporate a metaverse experience, teaming up with Alpha City, so visitors can experience TheArsenale in the virtual world, but Meignan is still exploring ideas.
"If I had to pick a project I'm most proud of, it'd be what we have done in Macao because it's completely insane in terms of volume, selection, quality and experience," says Meignan. "The city has been made by adventurers and pioneers who were seeking a new world, and the metaverse is a new world, so the people in Macao have a role to play here."
Macao News sat down with Meignan, who is based in Nice, France, during a video interview to find out about his personal passions, unique line of work and exciting updates at the Macao store.  
Macao News: How did cars first catch your attention?
Patrice Meignan: I am not actually a car guy, but I do like the design and philosophy behind them. Young kids, including myself, grow up watching their parents drive around in huge metallic boxes. As I got older, cars came to represent liberty. For me, they are fantastic objects of mobility and freedom. 
The first car I had was a Citroën AX. Behind the brand, there is always an inventor. At Tesla, it's Elon Musk; at Citroën, it's André Citroën. This guy is fantastic. For me, Citroën was Elon Musk in 1940s France. He designed cars as art forms.
MN: How was TheArsenale founded?  
PM: I started my first magazine, called BLAST, in 1997 and my second in 2001, called Intersection, to represent the convergence of mobility with lifestyle, architecture, design and music. For Intersection's first cover shoot, I took an Audi TT, sank it in a swimming pool, and had girls swimming around it. The photographer had to be in the pool as well, can you imagine the craziness? 
One day Karl Lagerfeld [the late German luxury fashion designer], told me, 'You are making the Vogue of automobiles.' He understood my concept exactly! 
Then I started an integrated creative agency in Paris, France in 2007, called L'ecurie, for the mobility industry. I did 120 different projects for 120 different car companies.
One day, I looked around the portfolio of brands I worked for, and saw a lot of new brands coming on the market. In the 1980s, you had creative people but not many people who were willing to say, 'I'm going to make a car brand.' 
By 2015, a new generation of designers was in the market. They had the power and ego actually to make something new. Today, technology has become so accessible and we have 20-year-olds changing the world. I chose to play a role with these guys because I have the creative knowledge they need and can contribute in a cool way. 
So, that's why I started TheArsenale. We work with luxury, mobility, and futuristic brands creating crazy concepts. The name is a homage to a shipyard in Italy, Arsenale di Venezia. TheArsenale was based on what I'd done before, but was a completely new chapter.
MN: How did TheArsenale's concept store in Macao come to life? 
PM: It was 2019, and I'd just opened my first concept store in Miami. Soon, I received a message from the team at Melco [Resorts & Entertainment]. I barely knew of Macao [at the time], but I'm a fan of Zaha Hadid [the late Iraqi-British architect, known for her radical deconstructivist designs], so I did know about Morpheus. [Designed by Hadid, the hotel is the world's first free-form exoskeleton high-rise]. 
Anyway, a girl from Melco said, 'We love what you did in Miami,' and invited me to stay at the Morpheus. They put me on a first-class flight and gave me the red-carpet treatment. I really enjoyed meeting Lawrence Ho [Melco CEO and son of late gambling tycoon Stanley Ho], who is sincerely a genius. 
The team at Melco showed me a site in the COD that was about 22,000 square feet and said, 'We want TheArsenale here.' They asked if I could complete it in 90 days. I said yes, and spent the next 90 days on-site.
I transformed my room at Morpheus into a workspace by removing all the furniture. I brought over my staff, graphic designer, builder, production team and PR people. It was a lot of fun, because the team at Melco knows how to get stuff done. In the first year, we welcomed 900,000 people through the store – about 3,000 a day.
I feel proud to be part of a team like Melco and to work in Macao. We need to show the world what crazy things we can do in this small city. People only know Macao as a gaming hub, but there is also huge energy here and the power of creativity. 
MN: How will technology impact mobility?
PM: I'm obsessed with and dedicate a lot of time to the metaverse. There is always space for innovation, and we want to push the boundaries a bit further. 
Web 3.0 will be the ultimate revolution, transcending businesses from small to giant ones. All of us as workers, entrepreneurs or simple users will see our interaction with the world completely transformed in a better way.
In 2023, I hope to add a layer of tech as it is the new cool, and explore Web 3.0 with all its components: metaverse, coins, blockchain and avatars. The future of mobility is going to be a future without movement – using the likes of virtual reality, we can travel and see the most beautiful places in the world without physically moving. I think our role is to see how we can use that technology but in a super positive way. 
MN: Tell us about your experience with flying cars. Why do you think they are the future?
PM: The CEO of Renault [a French automobile manufacturer] called me two years ago, asking what I could do for the Renault 4L's 60th anniversary. There were 16 million units sold over 60 years worldwide, but there is one space where that car has not been… the air. 
So, I made the flying Renault 4L in four months. It's just a prototype, but I wanted to show people that you can make a flying car and do the impossible. 
I believe AAV [autonomous aerial vehicles, or flying cars] will be the future of mobility. The way we move is going to change. There is a big space that we don't use above the city. Why do we need tires when we can be in the air, moving from one place to another?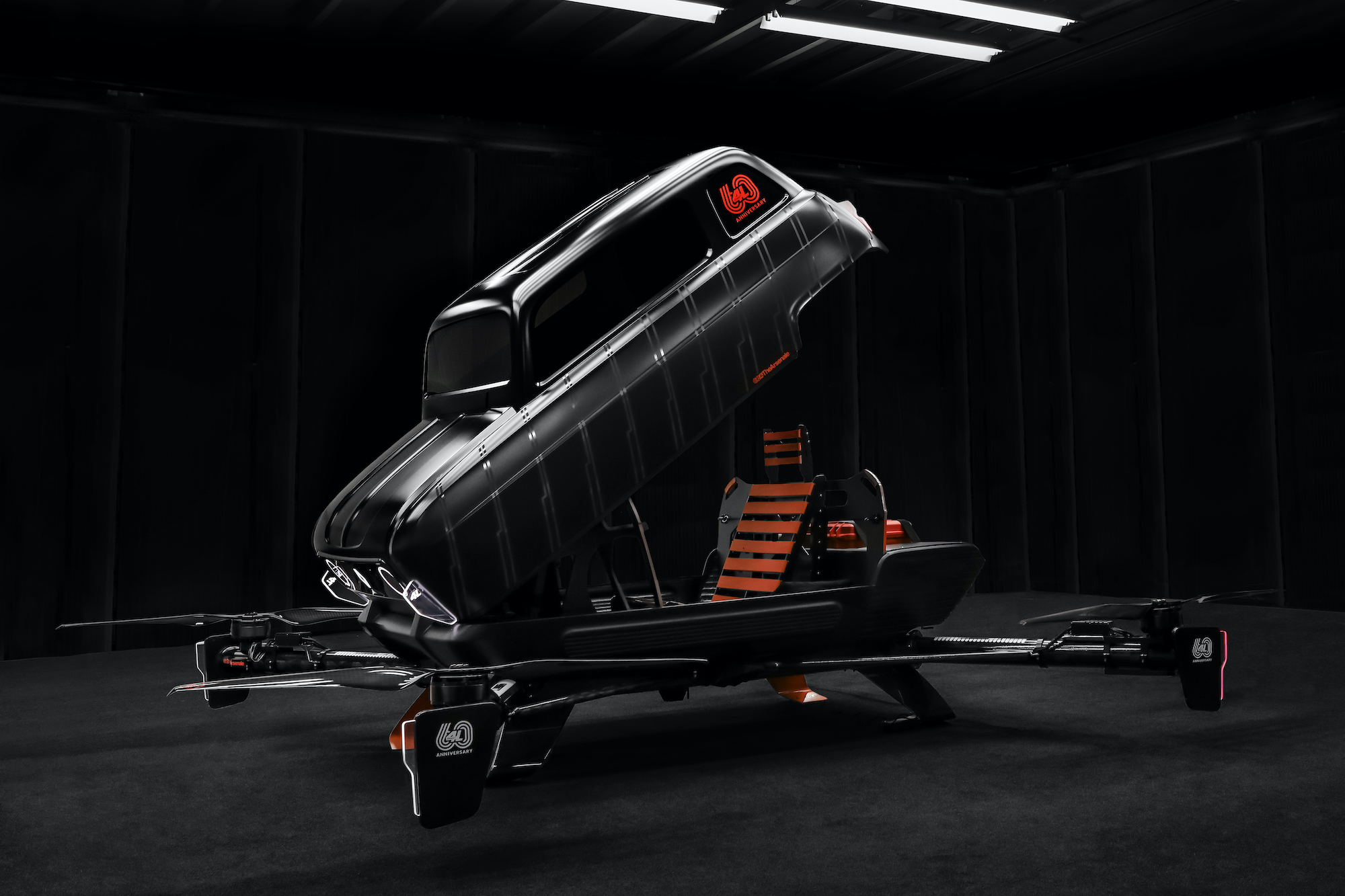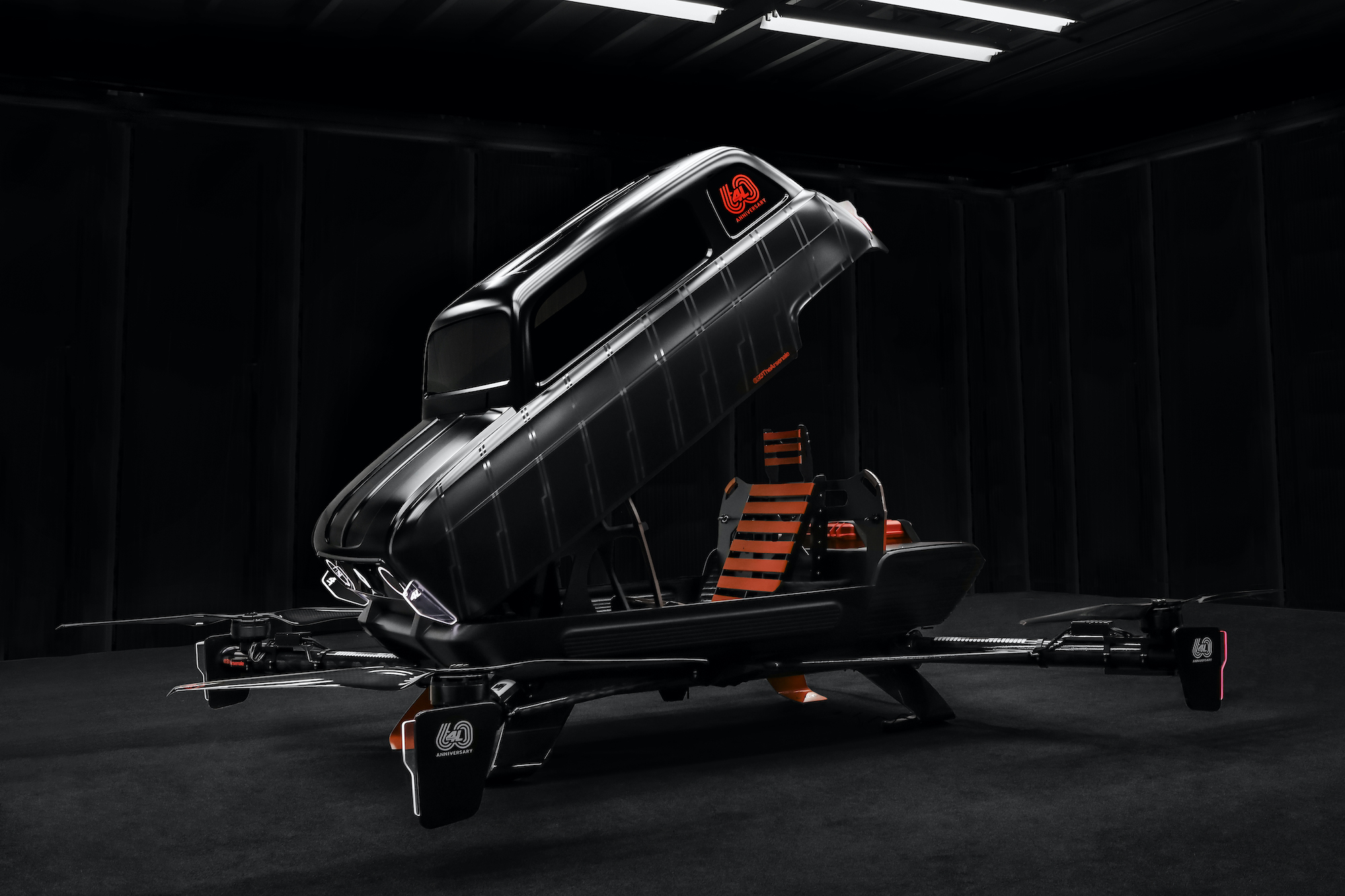 MN: What are a few of your favourite machines at the moment? 
PM: I consider my stores in Macao, Miami, New York, and [soon] Doha as my garages. I used to own many cool cars, but nowadays, with TheArsenale, different car companies give me test cars. So I don't need to buy any myself.
If I did, though, I'd like an old classic: a Caterham or Mini Moke. I love what's called old-to-new, where you take a vintage car and you make it an electric vehicle.
MN: You're friends with creative minds like Phillipe Starck and Elon Musk. What do you bond over? 
PM: Creators, designers, engineers, and people who are changing the world – it's a community. 
We all share a common passion: we are good people and want to improve the world. We are all interested in the process of creation and how you can transmit good feelings to people who are passing through your store, eating your food or using your products. 
Ora Ito [the French designer] was my best friend when we were six years old, but I  started [meeting a lot of creative and influential people] when I worked in media. I met Philippe Starck 20 years ago. I met Zaha Hadid a few times. I met Elon Musk in 2010 because he wanted to be featured on the cover of my magazine. We were supposed to spend 15 minutes together but spent three hours. Sharing just five minutes with that guy makes your life. 
It's worth remembering that you could be an Elon Musk to someone else. There is always someone behind you that is inspired by you, someone that you can help. 
MN: What's next for TheArsenale worldwide? 
PM: It's always a balance between where you want to go, how you want to get there, and what your budget is. I decided recently to not rush or stress too much. You can grow too fast and burn, that's a nightmare. You need to be realistic about what you can do. 
I just want to keep on inspiring people with creativity; as long as I can have new ideas, I'm alive. I'm a catalyst. Virgil Abloh [the late American fashion designer] once told me, 'You're doing exactly what I'm doing for fashion, with cars.' That was a really beautiful compliment.
MN: What do you see as your greatest accomplishments so far? 
PM: I have done a lot of things in my life and if I died tomorrow, I'd be happy. But I'm also hungry for more. I never stop working on new projects, even on the weekends. I'm known as someone who can achieve the impossible. I developed that habit – that capacity to make good things – and it's something I'm proud of.