Sola wood bouquets: Eco-friendly floral handicraft with lots of potential
Sola wood bouquets: Eco-friendly floral handicraft with lots of potential

Link copied
In Macao, Winnie Lai is one of the few instructors certified to teach the art of sola wood flower arrangements. Rustic and homey, the eco-friendly handicraft invites a conversation about eco-friendly alternatives to fresh-cut flowers.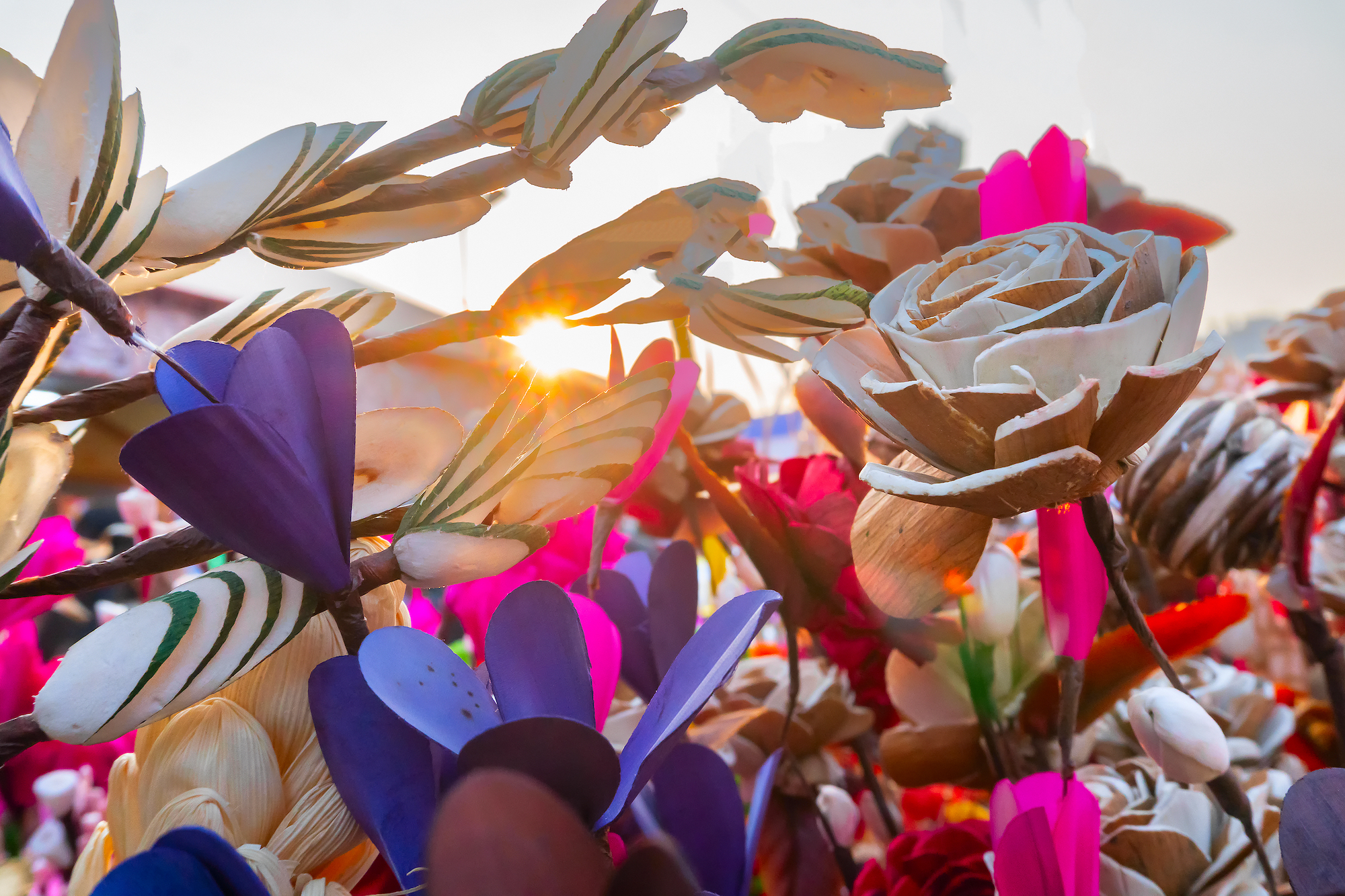 Fresh flowers make an appearance at many of life's most important occasions, from Chinese New Year to birthdays, weddings, funerals, new business openings and everything in between. 
In 2020, Macao alone imported more than 90 tonnes of freshly cut flowers, representing some MOP 20.6 million (roughly US$2.56 million) in sales. The high demand is largely fueled by Macao's integrated resorts, which use fresh flowers for hotel rooms, restaurants, events and more. 
Beautiful bouquets may brighten up a space, however, they come with an environmental cost due to transit needs, chemical runoff, excessive water use and packaging. 
Concerned about this problem, local makeup artist Winnie Lai set out to learn about eco-friendly alternatives and start a conversation about how we can move away from fresh-cut flowers. In June, Lai obtained a certificate from Ostara Florist, a floristry centre in Taiwan, in "sola wood flower production", and soon after began teaching the rustic handicraft from her beauty studio, Shiro Nail Studio, in Macao's Beco da Carpideira at Rua do Campo. 
Sola wood – also known as shola, sholapith and Indian cork – is a milky-white sponge-like plant material extracted from the aquatic plant Aeschynomene aspera, which can be turned into simple floral decor and arrangements. It can be dyed any colour, shaped into any number of different flower species.
"It is really wasteful to put so much of our resources into growing a plant, just to use its flowers as decorations for a matter of days," says Lai. Flowers made from sola wood, she explains, require comparatively fewer resources to produce and, with the proper care and cleaning, can last a lifetime.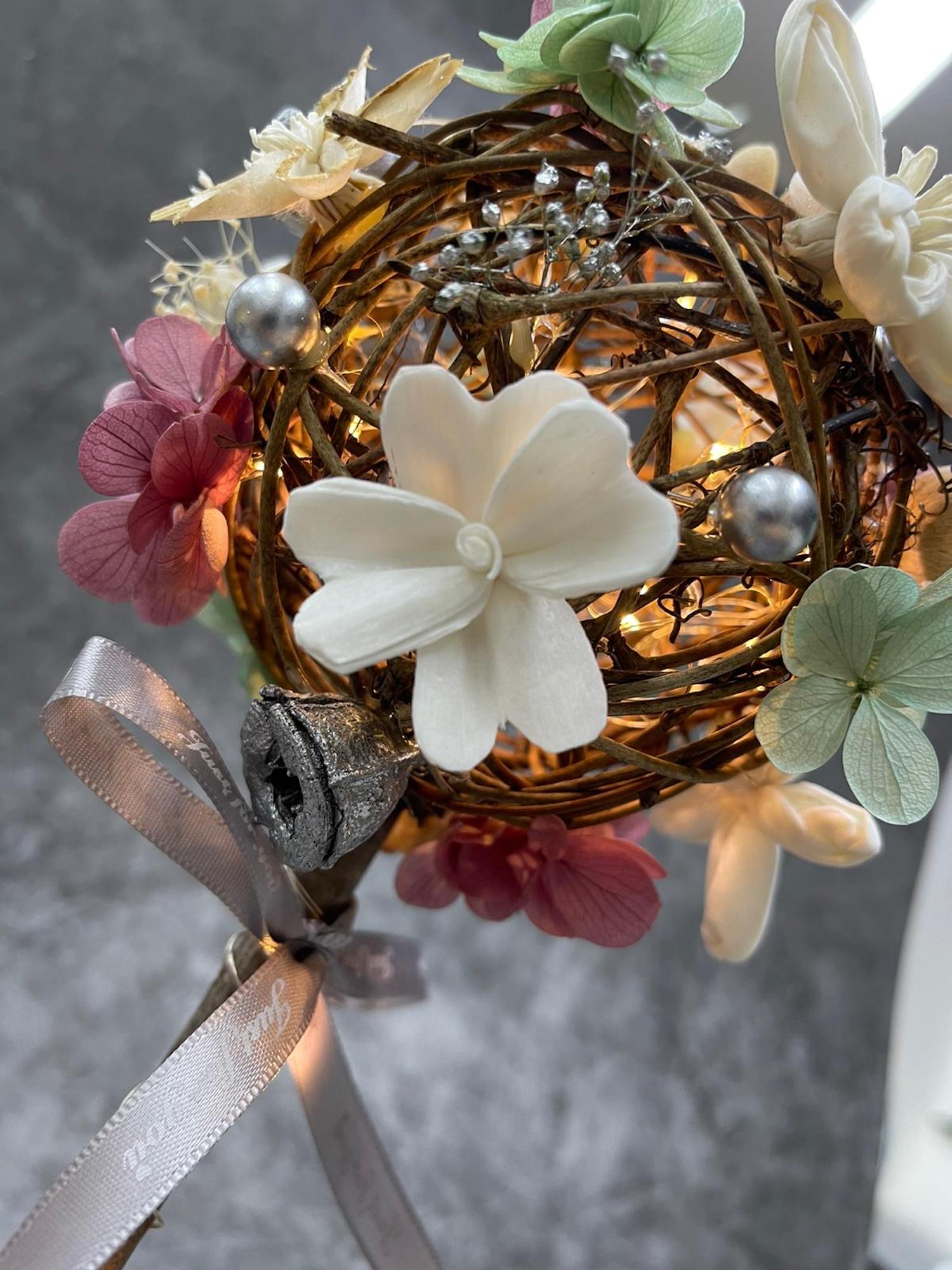 Eco-friendly and durable
Aeschynomene aspera is a shrub about two metres tall that mainly grows in marshy wetlands in Southeast Asian countries, like Thailand, Malaysia and Cambodia. The lightweight wood harvested from the plant's stem is sola wood, which grows quickly without any harmful pollutants or chemicals.  
While over 95 per cent of exported cut flowers are transported by air, sola wood can be packaged and transported by ships since it's a non-perishable product. With the cargo size and distance being equal, air freight emits at least 40 times more greenhouse gases than shipping.
Sola wood also generates more jobs on local farms across Asia, adds Lai, since many producers choose to shave the material into pliable thin sheets by hand. 
Once the wood sheets are ready, artisans dip a sheet of sola wood into a bowl of warm water  – just enough to get it wet — then shape the petals to form a flower. Once the shape is set, the piece must dry for 12-24 hours before adding paint. The delicate arrangement process can only be done by hand, according to Lai. "Sola wood is very thin and brittle," she says. "You need to be very careful when handling it. Too much strength can break the wood."
In her workshops, which she hosts about once a month, Lai mainly teaches students how to make sola wood flower reed diffusers. She has also created wedding bouquets and décor for some of her clients, who prefer sustainable and long-lasting options for special occasions. 
"Sola wood flowers are easier to maintain than fresh blooms, since they only need to be dusted regularly and protected from high humidity," says Lai. From time to time, Lai recommends adding a few drops of aromatic oils onto the wood petals to enhance its scent.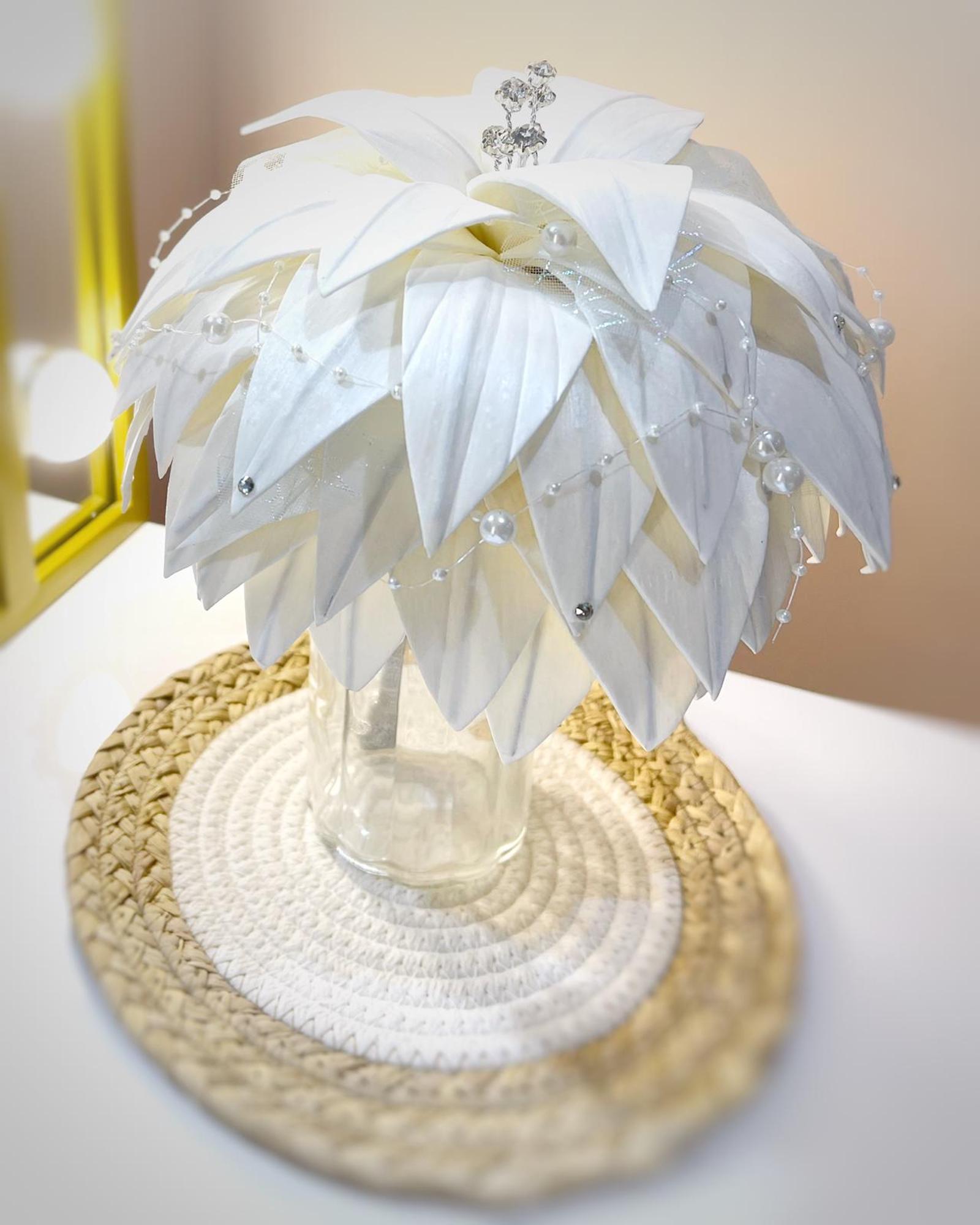 Slow to bloom 
Although sola wood flowers are beginning to catch on in Western countries, Lai anticipates widespread acceptance may take more time in Macao.
"The texture of sola wood flowers look a bit like paper, which Macao people might not want to use for auspicious events like weddings," says Lai. In Chinese culture, paper is associated with death, with many Chinese burning paper money, joss paper, and other goods to honour the dead. Flowers on the other hand, are living and more representative of vitality and good fortune. 
Compared to fresh cut flowers, sola wood is also a less convenient choice, since it takes time to handmake each piece. "It may take me about 45 minutes to make just one rose, which has many petals," says Lai, who charges upwards of MOP 600 for a sola flower bouquet, depending on the size and style. "People may not want to wait for a bespoke sola wood flower order, when it's so convenient to buy fresh cut flowers." 
Despite the hurdles, Lai says she intends to continue promoting sola wood flowers in Macao through her monthly workshops. 
"I hope that more people in Macao will become aware of them, and consider them for their events and occasions," she says. "Not only is it a piece of art that will last for so much longer than traditional fresh flowers, it's also waste-free and a more eco-friendly option!"