Meet Reggie Martin: Macao's celebrity relations guru tells us what it's like to mingle with the stars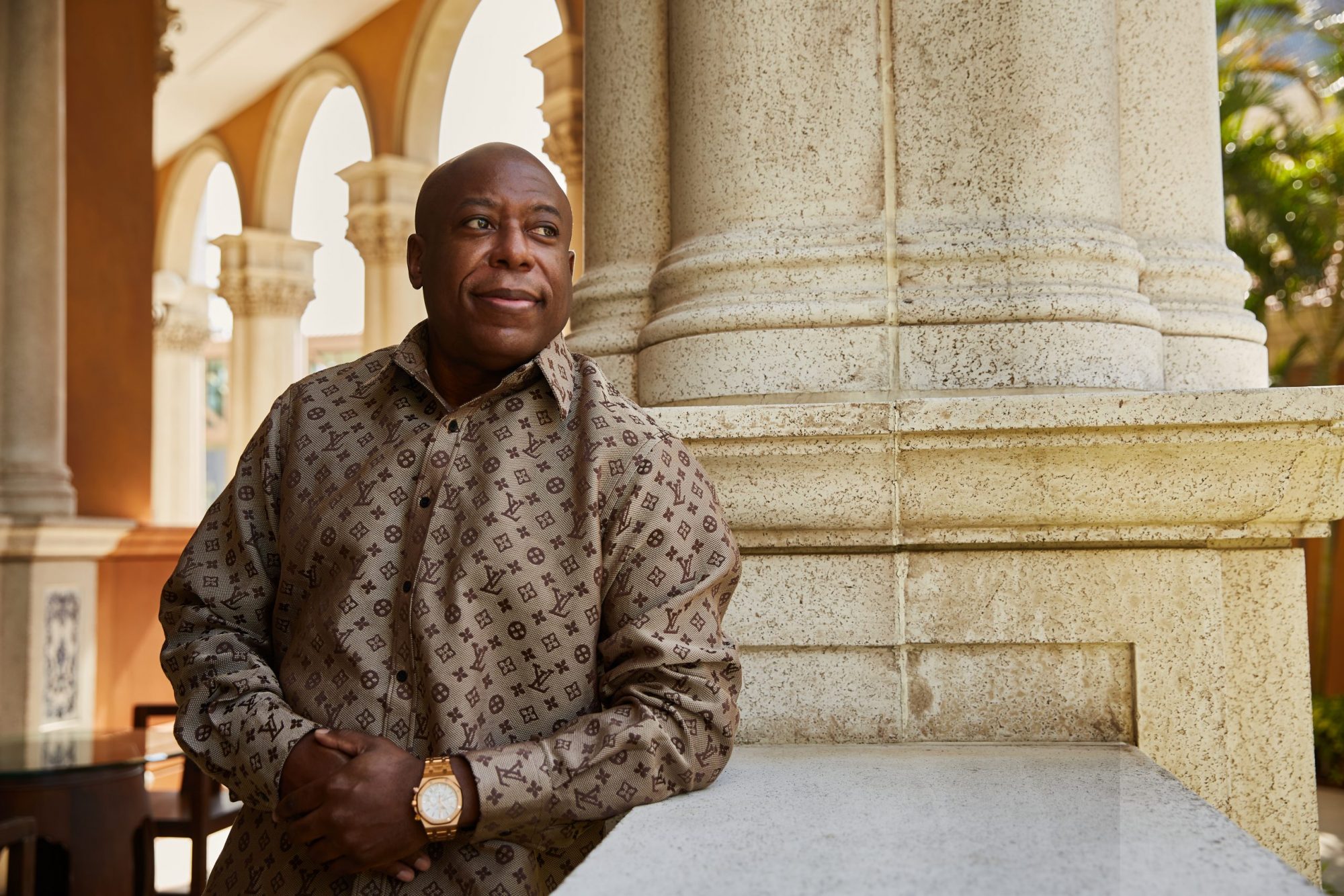 Sitting outside the lobby of the Four Seasons Macao Cotai Strip, Reggie Martin cuts quite the figure, double-masked and dressed head-to-toe in Louis Vuitton – yes, even his masks are by the designer. 
It is a beautiful January afternoon and Reggie Martin, the head of VIP/Celebrity Relations at The Venetian Macao, is in the mood to talk. In fact, our discussion takes nearly twice as long as expected, thanks to his famous gift of gab and unrivalled popularity. He must have said hi to at least five people during our time together – a testament to his gregarious, man-about-town personality. 
The celebrity whisperer tells us about how he made his way from East Chicago to Macao, hanging with Nicolas Cage at Hong Kong Disneyland, and how the city has changed over time.  
Macao News: You're a long way from home. How'd you find yourself in Macao?
Reggie Martin: I'm from East Chicago and it was a long journey. The first time I heard 'Macao', I had to have been probably 19. I had this DKNY outfit, and I looked at where it was made and [the label] said 'Macao'. I'd never even heard of the place. That was God, giving me a sign. 
Right out of Winona State University, I was working for Club Med resorts. Every six months they would send me somewhere different: the Bahamas, Dominican Republic, Bali, France… It was just an amazing experience.
I was blessed, but I got tired of travelling. I just prayed to God and said, 'The next place you're going to send me, I'm going to stay.'
The next place they sent me was Bintan Island, in Indonesia, in 2000. And I met this guy, John Mims, at the swimming pool. I was just so happy to see another Black person – and he turned out to be the senior vice-president of Starwood Hotel & Resorts.
I told him: 'If you have any openings, please consider me." And he replied: 'Hey man, I have three places you could go: two in Fiji and one in Macao."
So I started working at the Westin Resort Macau [now the Grand Coloane Resort] in late 2001. At that time, there was nothing here –  no Sands. There were only two McDonald's. It was a great experience. I got to know everybody.  
Macao News: So how did you end up at the Venetian?
RM: God is good. I'm a people person, and I was blessed with the gift of gab. Sheldon Adelson [the late founder and CEO of Las Vegas Sands Corporation], Steve Wynn [former CEO of Wynn Resorts], Bob Moon [the former president of MGM Grand Macau] – they were all guests at the Westin.
Adelson came down to exercise and I saw all his bodyguards. When I found out he was one of the richest people in the world, I said, 'OMG I must make sure he knows who Reggie Martin is before he leaves this hotel.' We had an amazing conversation. He asked me what my plans were, and I said I was planning to go to Hong Kong to get a job. 
Mr Adelson said: 'Why would you do something that stupid?' And then he started telling me everything that was going to go on here in Macao, his vision, and what he planned to do. It was amazing. Amen, amen. Mr Adelson told me [Macao] was going to be the biggest in the world. And I was like: 'I got to be associated with the biggest in the world!'
Macao News: People say you know every celebrity. How did you get so well connected? Did that start in Macao? 
RM: No, that's the funny thing. This started in high school. My best friend at that time was the No. 1 high school basketball player in the world and my two cousins, Brandon Brantley and Chris Artis, were two of the top high school players in the state at that time.
So I was blessed to travel with them and meet a lot of pro athletes, including Michael Jordan, way back then. I would go back to high school [after the events and tournaments] and tell everybody who I met. Everybody thought I was the biggest liar. 
Macao News: Why do you think these VIPs are so drawn to you?
RM: Once you connect to one group and you earn their loyalty and respect, they do your marketing for you. If you're a solid person, if you're trustworthy, they come to you. 
It got to a point that, [when celebrities had a friend] visiting Asia, they'd get in touch.  "Oh I got a friend who's going to Japan, can you take care of him?" And I'm like: "Umm bro… I'm in China." 
Though, there was this one time that Paris Hilton was in Japan and they had a situation. They called me and it was cool – I had to call the consulate to see what they could do.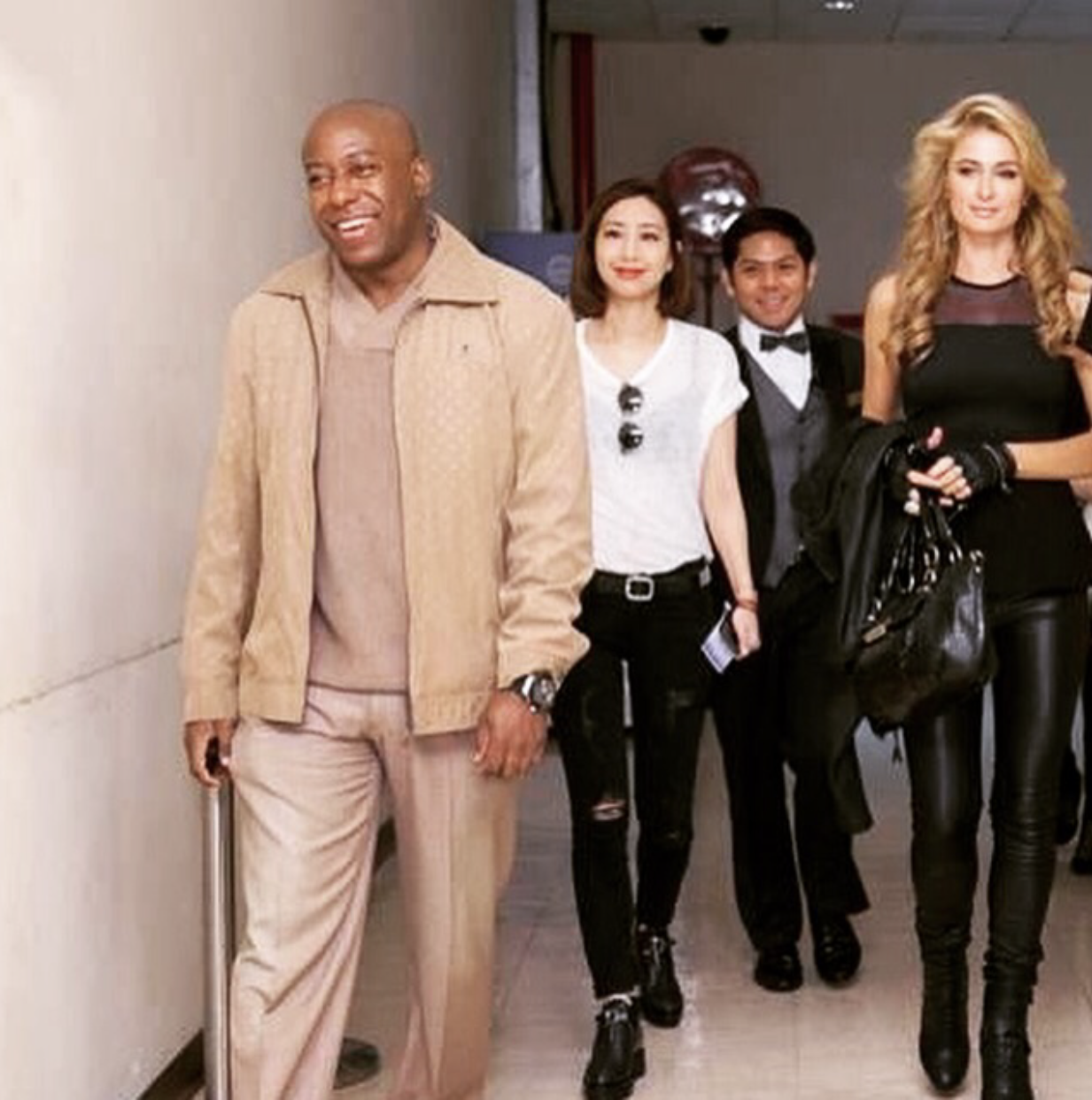 Macao News: How do you gain people's trust in the first place?
RM: For one, I don't drink and I don't smoke. So right off the bat,  I end up being the one who's making sure everybody gets back to the room or back to the car and home safely. 
Depending who I'm with, I try to cover up a lot of stuff that might be going on so nobody sees them drunk or whatever. You become the protector, the bodyguard, the assistant, sometimes the driver… you become everything.
Macao News: What life lessons have you learned while working with celebrities?
RM: Don't sell your soul to the devil. It's easy for people to get caught up in that lifestyle. I always say it's important that you stay honourable. Honour, loyalty, respect.
Coming from East Chicago, those streets… As children, we don't grow up like y'all [in Macao]. We're forced to grow up quicker because of the violence and stuff. You want to be loyal – it goes a long way. 
Macao News: What makes VIPs different from the rest of us?
RM: They have a certain aura, when they walk in the room. Let's say [CNN anchor] Wolf Blitzer – when he walks in the door, he's a star. He has that personality. He draws you in. He looks you in your eyes: 'Hey what's your name?' You know, he's up close with you. It's amazing. He makes you feel wanted.
Macao News: What is one of the weirdest or wildest requests that you've managed to pull off?
RM: Oh man, this is the No. 1: my man, Nicolas Cage.
He came here with his family and, though he didn't ask for it, I knew he wanted to go to Hong Kong Disneyland. I  picked up the phone and called the President and Managing Director. They gave us the park to ourselves for three hours, so we were all there, riding all the rides!
Macao News: Who are some of the VIPs that you connect with the most?
RM: Wolf Blitzer is No. 1; Kobe, rest in peace; Daniel Radcliffe, you know Harry Potter, that's my man; Michael Wong, Rick Fox, Eason Chan, Will Pan, Jessica Hsuan and Vanness Wu.
Macao News: Why them?
RM: Every last one of those people I named, they understand that if you take [what you have] for granted, God can take it away – just like that.
They keep it very humble, you know. A lot of them don't like taking photos but they are very respectful. They apologise and shake the person's hand. They handle it with class.
Macao News: When you're working as a VIP host, are there any things that you won't do?
RM: Oh, a lot of things. They ask for things that, for me, are kind of disrespectful. Like, are you asking me this because I'm Black? I tell them that too! Why are you asking me that? I don't know where you can go buy this and that from.
Macao News: Has racism ever been an issue for you in Macao?
RM: No, no. I can only speak for myself, but I haven't experienced it. Now there's a difference between racist and ignorant. You get what I'm saying?
Macao News: You've been in the middle of the action through the birth of modern Macao.
RM: I miss the old Macao but I appreciate the new. In the old Macao, I remember walking through San Ma Lou [also known as Avenida de Almeida Ribeiro] like at nine o'clock at night and there was nobody there. You could just walk. It was beautiful with the lights on.
Macao News: How about today's Macao? Any favourite restaurants?
RM: I love Fernando's. Every VIP who comes here – from Doctor J [aka Julius Erving, a famous American basketball player] to Stephen Baldwin – I take them there. When I go back to the States and meet a lot of these celebrities again, they always ask me, 'Man, what's that place, Fernando's? You still go there?' 
I also like North, our northern Chinese restaurant inside The Venetian, that's my favourite. I like Il Teatro, the Italian restaurant inside Wynn Macau. And Copa steakhouse! I think it's the best steak in the Guangdong province.
"Once you connect to one group and you earn their loyalty and respect, they do your marketing for you."
Reggie Martin
Macao News: It must be hard to watch Covid-19 impact the hospitality industry. What do you predict for the future?
RM: You know what? I'm a child of God. I read the Bible. The Bible said there were going to be storms and to prepare. But the storm never lasts.
Macao News: Do you plan on staying in Macao?
RM: I'll go wherever the good Lord takes me. This was not planned. I never thought of coming to Asia. I said, 'Give me God what I need and not what I want.'
And he put me in a place that's making history. He just didn't put me anywhere, he put me right in the mix and let my personality shine. I've been blessed. Macao will always be a huge part of my story, it will always be home – I've lived here two years longer than I did in my hometown, East Chicago.