Martin Cao wins the first race of the Macau Touring Car Cup – China Touring Car Championship
Martin Cao wins the first race of the Macau Touring Car Cup – China Touring Car Championship

Link copied
Martin Cao claimed victory, while China Touring Car Championship leader Jack Young pulled out early in the race.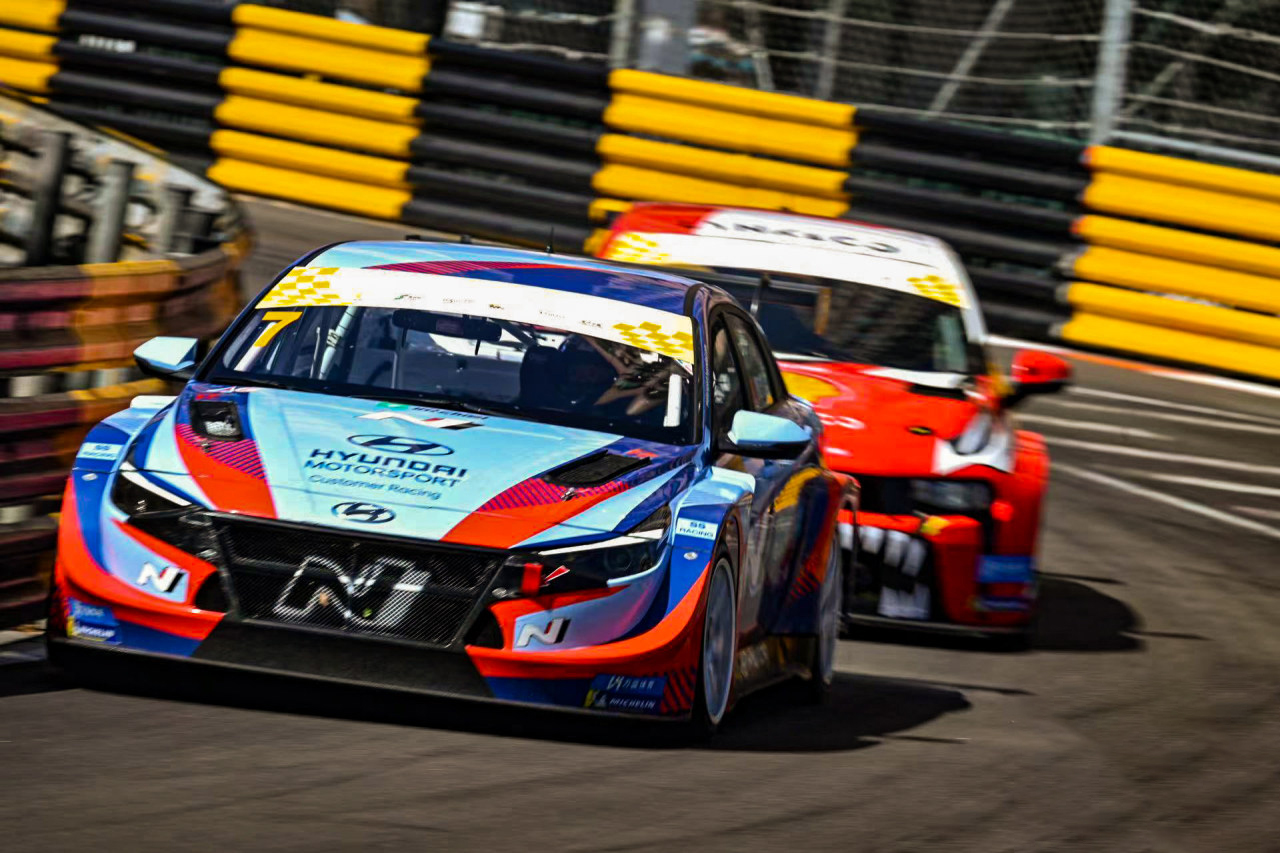 Martin Cao of the Hyundai N-Team clinched the top spot in the Macau Touring Car Cup.
His teammate Andy Yan Cheuk Wai started in the pole but dropped back after an impressive start from Cao.
Macao's seasoned racer, André Couto, a familiar face at the Macau Grand Prix, commenced the race from the third position on the grid. However, a stroke of bad luck in the first lap saw him fall back dramatically to the 14th spot.
Current leader of the 2023 TCR China Touring Car Championship and British driver Jack Young pulled out of the race in lap one.  
The green flag was out in lap eight and Cao managed to pull ahead of his teammate Yan to give him an advantage on the restart. Wu Yi Fan was another driver out after crashing his Audi at the Moorish Hill barrier. 
[See more: Briton's Peter Hickman wins the 55th Macau Motorcycle Grand Prix]
The top three drivers Cao, Yan and Zhang Zhendong were in their own battle. With six more laps to go, Yan put in constant fast laps but remained behind his teammate Cao while the battle for second between Yan and Zhang kept spectators at the edge of their seats. After five more laps, the top three remained close to each other. 
Couto managed to claw his way up from 14th to 9th position with two laps to go. Despite this impressive comeback, the early stroke of misfortune dashed his hopes for a podium finish at the 70th Macau Grand Prix.
A two-second total battle between the top three stayed this way most of the race. However, Cao comfortably took first place on the podium, followed by teammate Andy Yan and China's Zhang Zhendong in third. 
Hong Kong pop star, actor and sports car enthusiast, Aaron Kwok who made a return to this year's race, came in 17th place.
The second race of the Macau Touring Car Cup – China Touring Car Championship will take place tomorrow at 8:20 am.