Mainland's Sun & Ma win 1st WTT tournament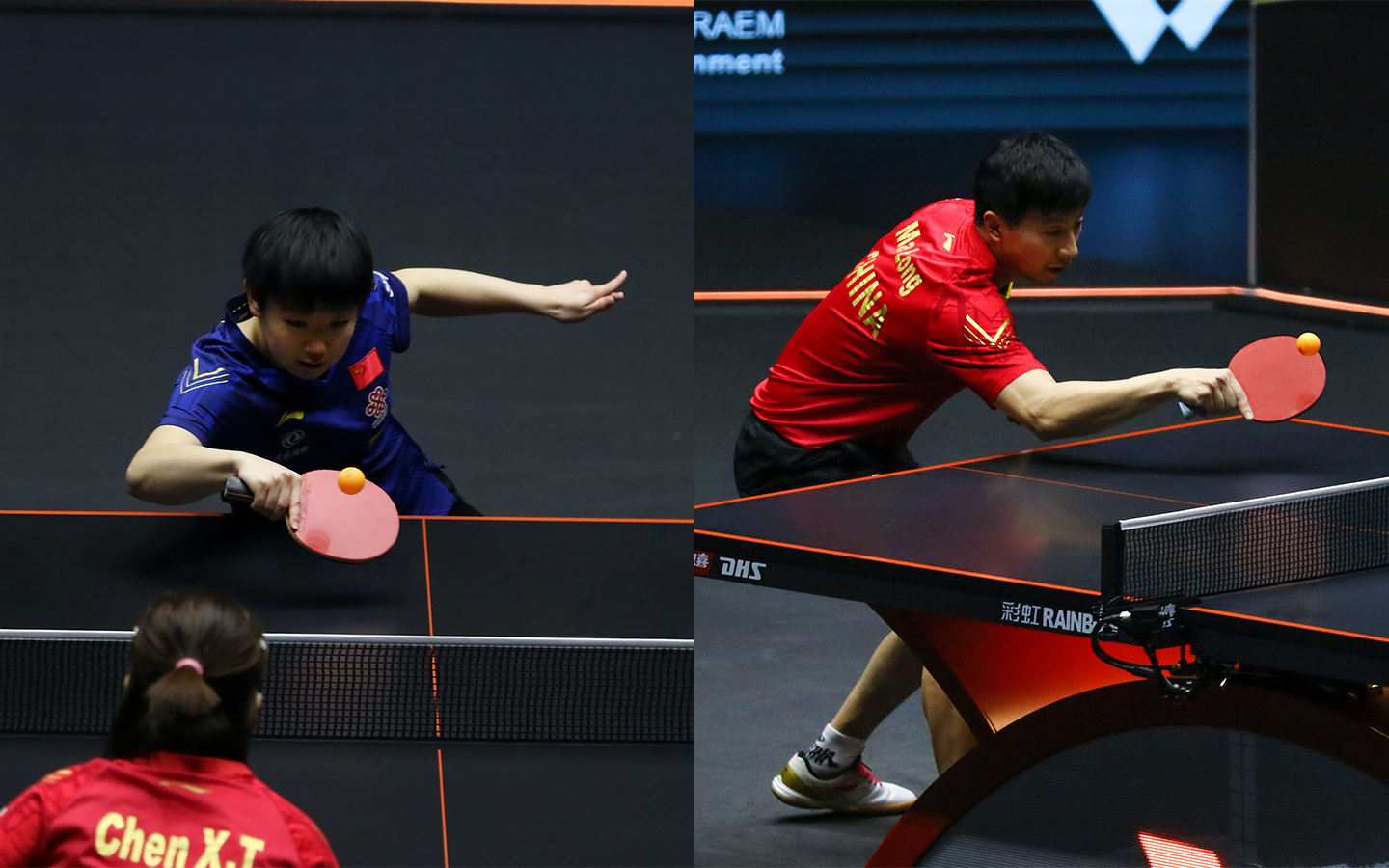 The first-ever World Table Tennis (WTT) tournament was won by World No. 3 seeds Sun Yingsha and Ma Long from mainland China.
The tournament, which was held Tap Seac Multisport Pavilion, was presented by Galaxy Entertainment Group (GEG).
WTT Macao 2020, according to information provided by the organisers, "served as the first taste of a new era which included multiple innovations that table tennis had never seen before, including a brand-new playing system and brand-new prize reward system."
The arena had quite a good crowd, albeit reduced due to social distancing methods, but still pretty noisy in support of their favourites. A DJ upped the atmosphere by playing tracks between each serve, towel change and in between games getting the crowd to join the fun by having "dance, love and muscle cams".
New format
The finals consisted of the best of nine games of 11 points and games 1-8 would go to a sudden death point when the scores were 10-all. In game 9, the winner needed to win by two points according to the organisers. But as Sun and Ma were five games ahead there was no need to play the nine games.
Bad day for comeback queen
The women got the final's day underway with the World No. 3 battling it out with the tournament's comeback queen, World No. 13 Chen Xingtong from the mainland.
Chen staged a comeback in every match she played throughout the tournament but yesterday it wasn't to be.
In a match that lasted about 57 minutes, Sun won the first two games 12-10, a sudden death game, and 11-8 after coming from behind in both, Sun won the third game 11 -6 but Chen rallied and won the next game 11-9. Sun went on to win the last two games 11-6 and 11-4 to win the match.
Chen had had the chance to win the first game but lost two game points.
After the match, Sun thanked everyone for supporting her.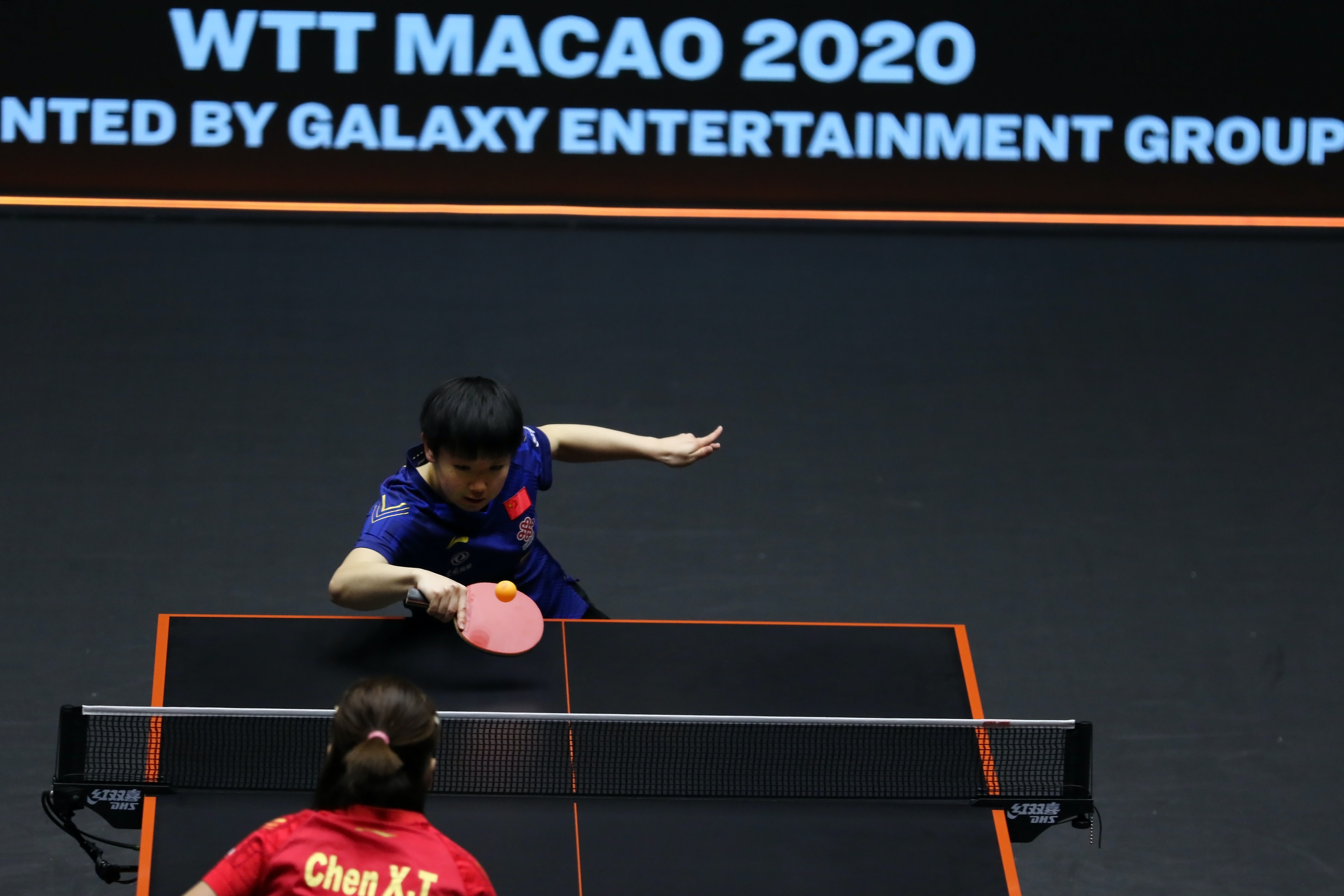 Crowd favourite
The men came into the arena with World No. 12 seed Wang Chuqin from the mainland taking on World No. 3 Ma Long, a definite crowd favourite who chanted his name, groaned at lost points and cheered raucously at points won. They also cheered either player at the end of a good rally.
Ma won the first four games 11-5, 11-9, 11-4, 11-5, with Wang seeming to have trouble gauging the length of his shots, losing many points by going over the end of the table.
Eventually, Wang sorted out his game and won the fifth game 11-10 in a sudden death point after Ma drew level and made it 10 all.
At this point Ma took a time out, a tactical move probably to stop Wang from keeping the newfound momentum going.
Ma went on to win the final game 11-8, to the obvious pleasure of the crowd.
When asked how it felt to be the first male champion of the new WTT tournament, Ma said, "First, I would like to thank everyone for their support. I feel very, very good at having won". When asked how he felt about the new format, Ma said, "Whether 5-point, 7-point or 9-point games, it doesn't matter, I feel nervous about every game."
Sun and Ma went home with US$25,000 (MOP 200,000) each for winning the final on top of US$2,500 for a Top 4 Battle win, US$2,500 for Battle Round One win, US$5,000 for Battle Round Two win, US$12,500 for a quarter-final win, US$17,500 for a semi-final win and a US$10, 000 undefeated bonus, so, all in all, it was a profitable four days in Macao for each.
The debut event was co-organised by the Sports Bureau (ID), the International Table Tennis Federation's (ITTF) new World Table Tennis (WTT) tournament and the Macau Table Tennis General Association.
Lausanne-based ITTF is the governing body for the world's 226 national table tennis associations.
(The Macau Post Daily/Macao News)
Photo by Macau Photo Agency