These are the Macau Grand Prix races you shouldn't miss
These are the Macau Grand Prix races you shouldn't miss

Link copied
If you're not able to spend all day in the spectator stands, fear not. We're cherry picking the major events for you.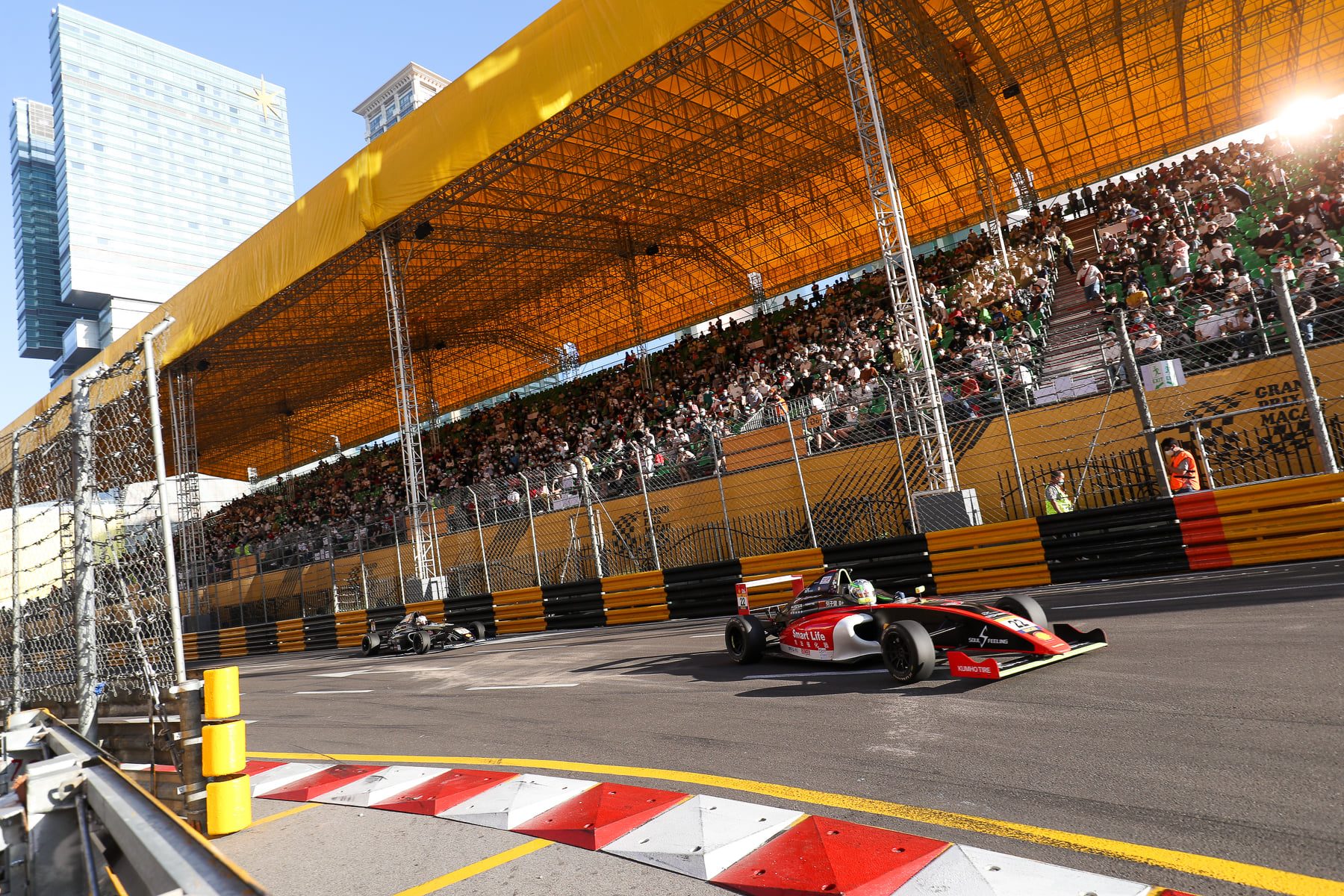 There are eleven different races spread across two weekends at the 70th Macau Grand Prix which takes place on 11-12 November and 16-19 November. 
All races will be held at the famous 6.2-kilometre Guia Circuit, which has been widely compared to the Circuit de Monaco because of its tight bends.
That's not all. The Macau Grand Prix is particularly famed as an incubator for the next generation of superstar drivers, meaning spectators can look forward to an exciting roster of young talent. Legends of the track from Ayrton Senna to Lewis Hamilton have cut their teeth here. Part of the fun over the coming two weekends will be spotting the big names of tomorrow.
Here's a guide to the main races.
11-12 November
The first weekend kicks off with five different races. The standouts are the Macau Formula 4 (F4) race and the Greater Bay Area GT Cup (which consists of separate GT3 and GT4 races). 
Macau Formula 4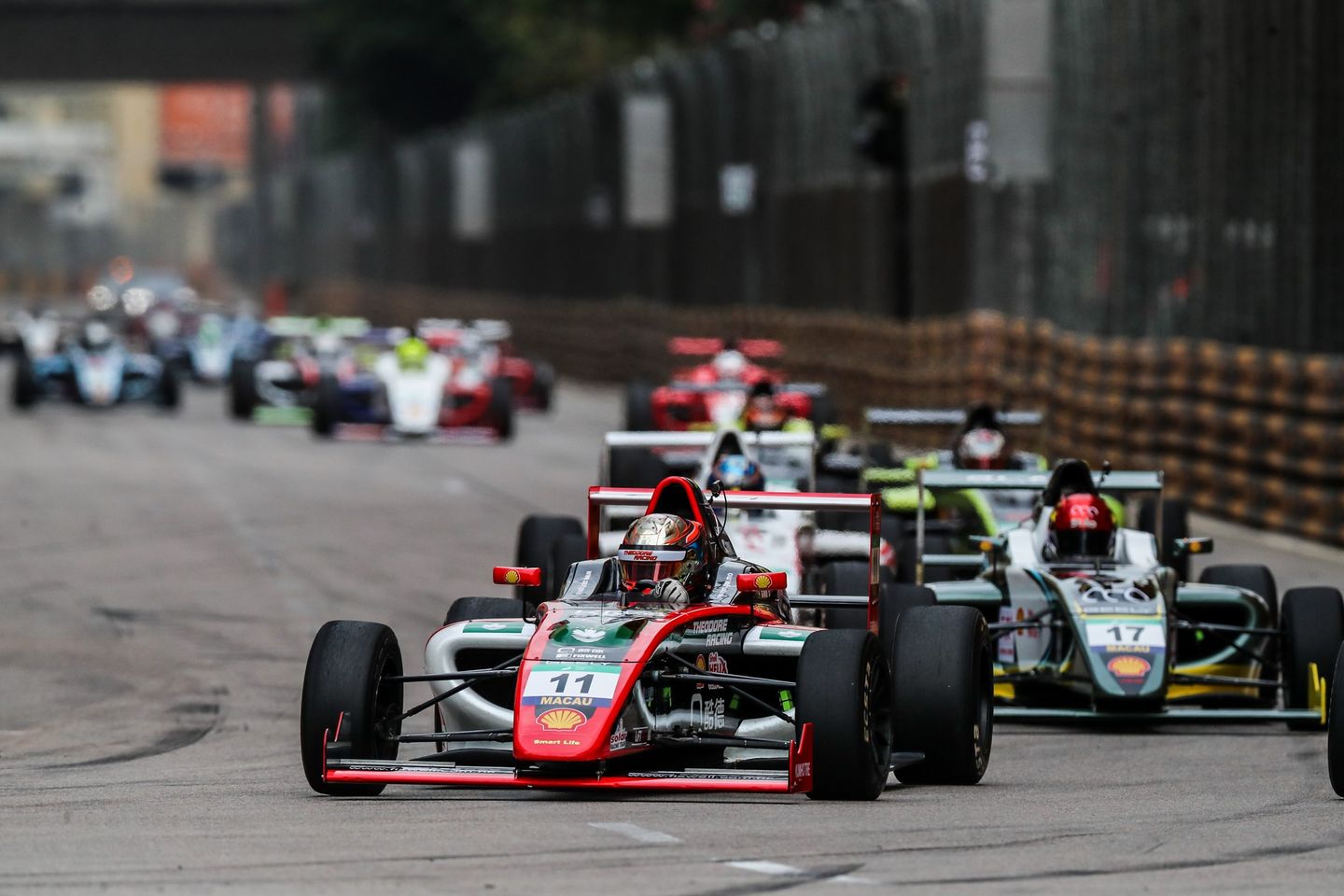 The Macau Formula 4 race will feature drivers as young as 15 years old. Some of the local drivers to look out for are two-time Formula 4 Macau Grand Prix winner Charles Leong Hon Chio, current F4 Chinese Championship leader Tiago Rodrigues and debutant Marcus Cheong Man Hei. 
Filipina racer Bianca Bustamante has been the talk of the town after becoming the first female driver to join the McLaren Driver Development Programme. The 18-year-old is back in Macao, where she started her career in karting, and will doubtless be cheered on by the SAR's sizable Philippine community.
Timings:
11 November
Free practice: 7:45 am – 8:30 am
Qualifying: 3:45 pm – 4:15 pm
12 November
Qualifying race: 8 am – 8:25 am
Final race: 3:40 pm – 4:20 pm
[See more: With the countdown on for the Macau Grand Prix, here's everything you need to know about the Guia Circuit]
Greater Bay Area GT Cup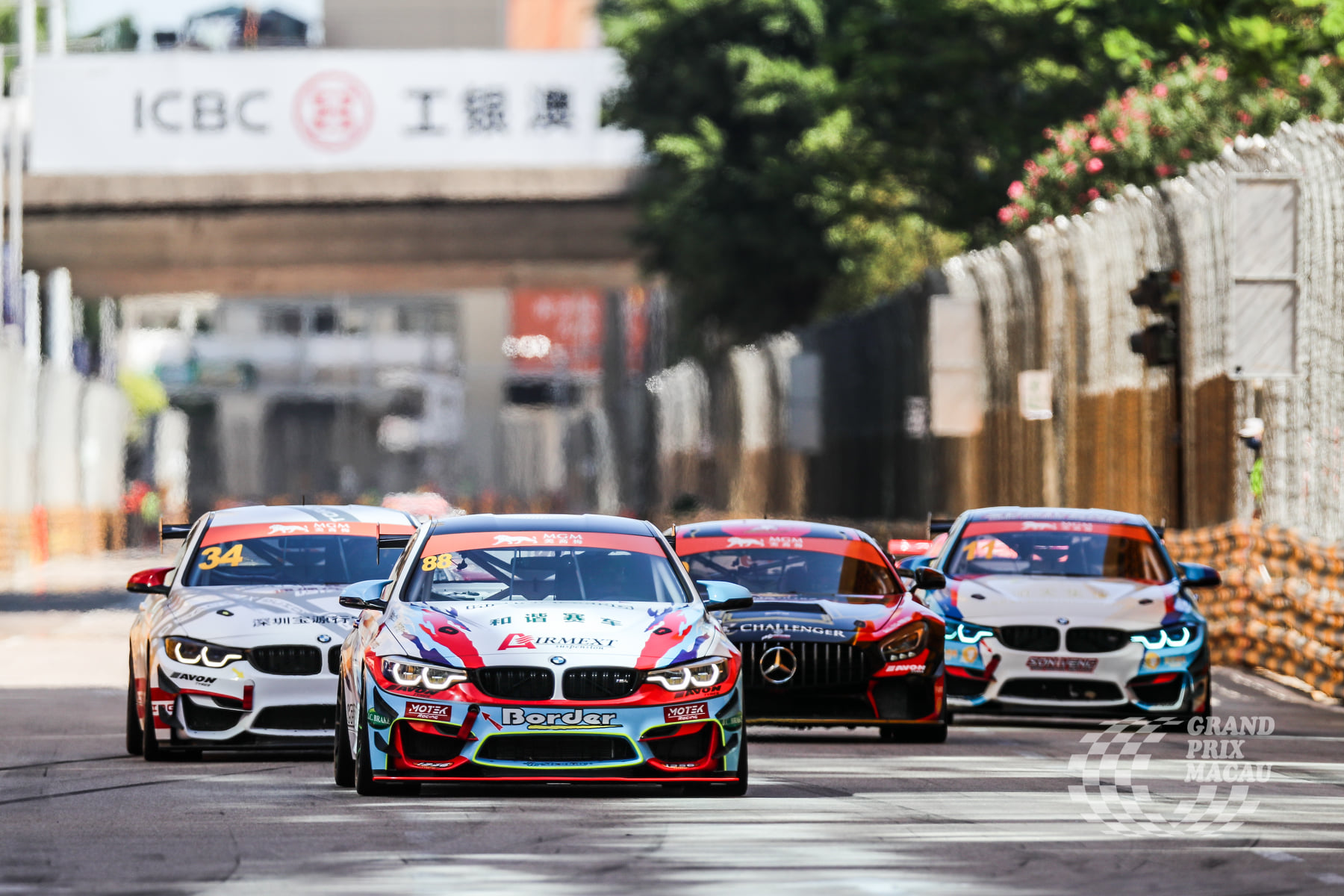 At this year's Greater Bay Area GT Cup, spectators are being treated to a race each for GT3 and GT4 cars. Supercars from Aston Martin, Audi, BMW, Ginetta, KTM, Lamborghini, Lotus, McLaren, Mercedes, Porsche and Toyota will feature.
Among the 17 drivers included in the GT3 races is two-time Macau GT Cup winner Darryl O'Young. The Hong Kong driver's last win came at the 68th Macau Grand Prix and he will be looking to clinch his third title in Macao this year. 
The GT4 entry list comprises 25 racers. China's Liang Jia Tong made two wins in two races at the 2022 GBA GT Cup in his Lamborghini Huracan STO. The champ will be driving a BMW M4 alongside runner-up and rival Luo Kai Luo.  
Timings:
11 November (GT4)
Free practice: 10:15 am – 10:45 am
Qualifying: 2 pm – 2:30 pm
11 November (GT3)
Free practice: 11 am – 11:30 am
Qualifying: 2:45 pm – 3:15 pm
12 November (GT4)
Race: 11:30 am – 12 pm 
12 November (GT3)
Race: 12:50 pm – 1:20 pm  
[See more: Stay on track: These are the hotels with a view of the Macau Grand Prix]
16-19 November
The highlights of the Grand Prix's second weekend are the Formula 3 Macau Grand Prix – FIA F3 World Cup; Macau Motorcycle Grand Prix; and the Macau GT Cup – FIA GT World Cup. 
Formula 3 Macau Grand Prix – FIA F3 World Cup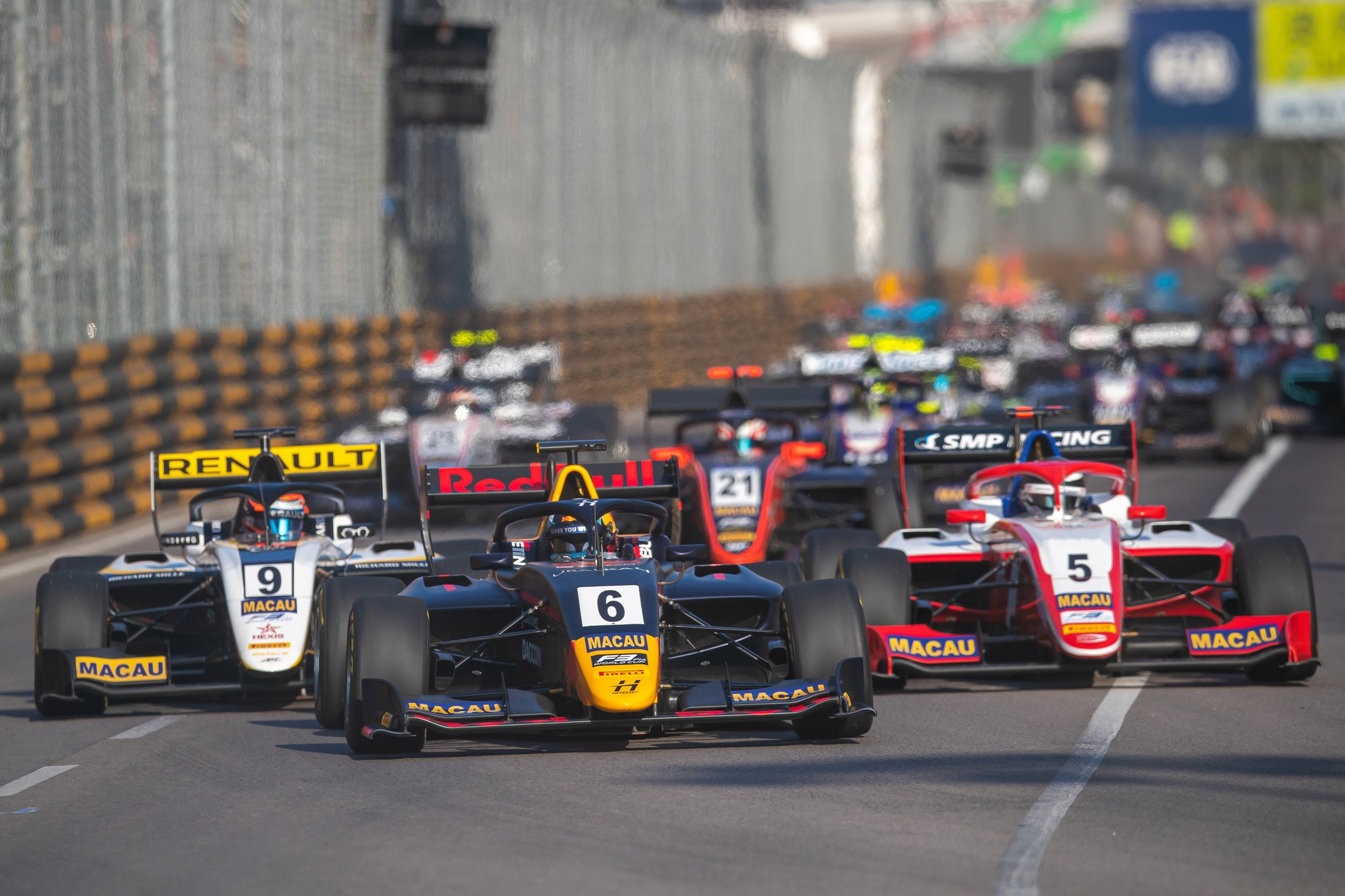 Many drivers from the FIA Formula 2 Championship have joined the Formula 3 Macau Grand Prix this year, including Richard Vesrchhoor, Roman Staněk, Isack Hadjar, Zane Maloney and Franco Colapinto. 
From the list of 29 drivers, Verschoor is the one to look out for. The Dutchman was Macao's pre-pandemic Grand Prix winner in 2019 and will look to defend his title. He will face tough competition from two-time Macau Grand Prix F3 winner Dan Ticktum (now racing in Formula E), Paul Aron, who is third in the F3 championship, and Pepe Martí, currently fifth place in the F3 table.
Another familiar face to the SAR is Sophia Flörsch. After her horrifying crash in 2018, the brave German was back on the Macao grid a year later. This will be the 22-year-old's third stint at the Macau Grand Prix. Catch her driving for Van Amersfoort Racing alongside Australian Tommy Smith and Mexican Noel León.
Timings:
16 November
Free practice 1: 9 am – 9:40 am
Qualifying 1: 3:15 pm – 3:55 pm
17 November 
Free practice 2: 9:30 am – 10:10 am
Qualifying 2: 3:05 pm – 3:45 pm
18 November
Qualifying Race: 3:50 pm – 4:50 pm
19 November
Final race: 3:30 pm – 4:30 pm
Macau Motorcycle Grand Prix – 55th Edition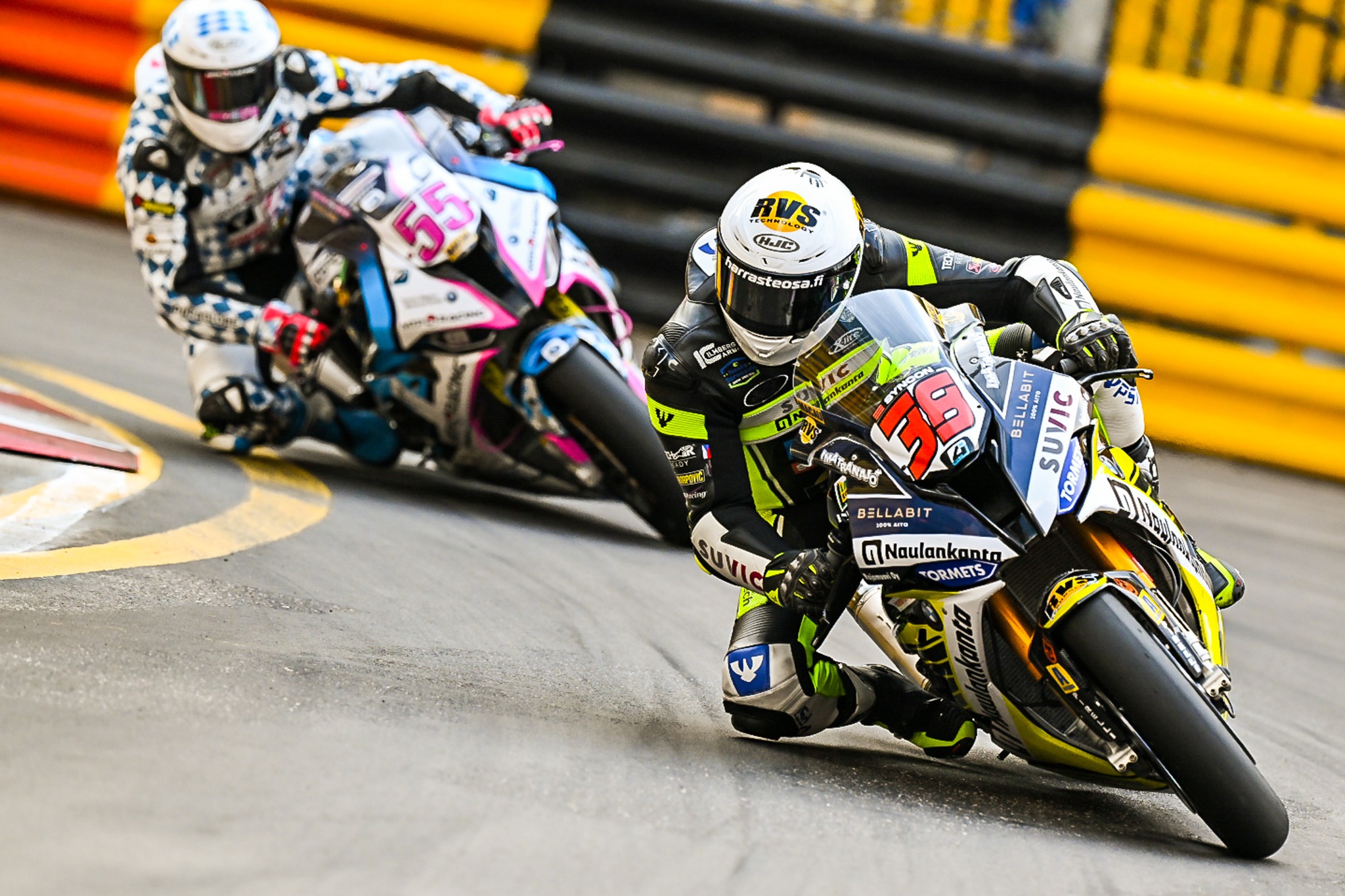 This year's Motorcycle Grand Prix is guaranteed to keep you on the edge of your seat. Since 1998, nobody has won the race more than 51-year-old Michael Rutter, who has bagged nine victories, the last in 2019. Rutter will participate yet again in this year's event and will face competition from last year's winner Erno Kostamo and three-time Macau MotoGP winner, Peter Hickman.
Look out too for Nadieh Schoots, who last year became the first female rider to take part in Macao's motorcycle race. Schoots and 23 other riders will be part of this year's 55th Edition MotoGP.
Timings:
16 November
Free practice: 7:45 am – 8:30 am 
17 November 
Qualifying: 8 am – 8:45 am
18 November
Warm-up: 7:40 am –  8 am
Race: 8:30 am – 9:15 am
Macau GT Cup – FIA GT World Cup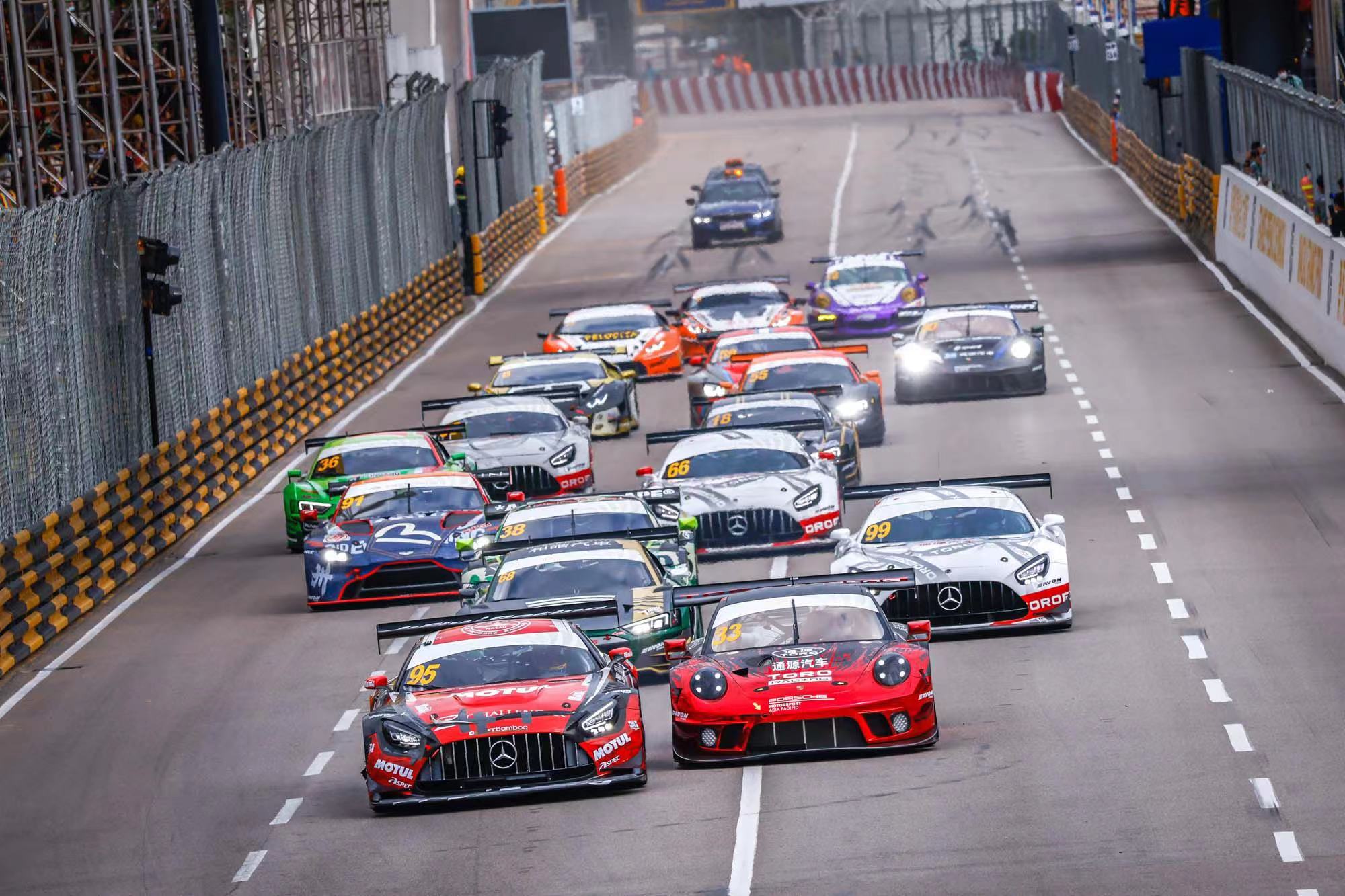 The GT Cup is a fan favourite. The race was first introduced to the Macau Grand Prix in 2008 and gained more attention after its promotion to World GT Cup status in 2015. 
Big names and former GP champions make up this year's 20-driver list, starting off with Edoardo Mortara, who has four wins to his name and is back this year in a bid for a fifth. The 35-year-old Swiss-Italian (known as "Mr Macao" for winning a total of 10 times in different races at Guia) will race in the Audi he debuted last year. Spanish racer Daniel Juncadella who currently competes in the Deutsche Tourenwagen Masters (DTM), is another familiar face in the SAR. The 32-year-old won the 2011 Formula 3 Macau Grand Prix but has struggled to win in a GT car. 
Big names include three-time Bathurst 12 Hours winner Jules Gounon and reigning DTM champion since 2019 Sheldon van der Linde.
Ferrari will debut at the GT Cup and looking for a win with drivers Daniel Serra and Chen Weian. 
Timings:
16 November
Free practice 1: 12:15 pm – 12:45 pm 
Free practice 2: 4:10 pm – 4:40 pm 
17 November
Qualifying: 2:05 pm – 2:35 pm
18 November
Qualification Race: 2:05 pm –  3:05 pm
19 November
Race: 12:05 pm –  1:15 pm
---
Tickets for the Macau Grand Prix have almost sold out but a limited number are still available depending on day and spectator stand. Check here for further information.