Charles Leong wins F4 Macau Grand Prix – 3rd local to win MGP since 1954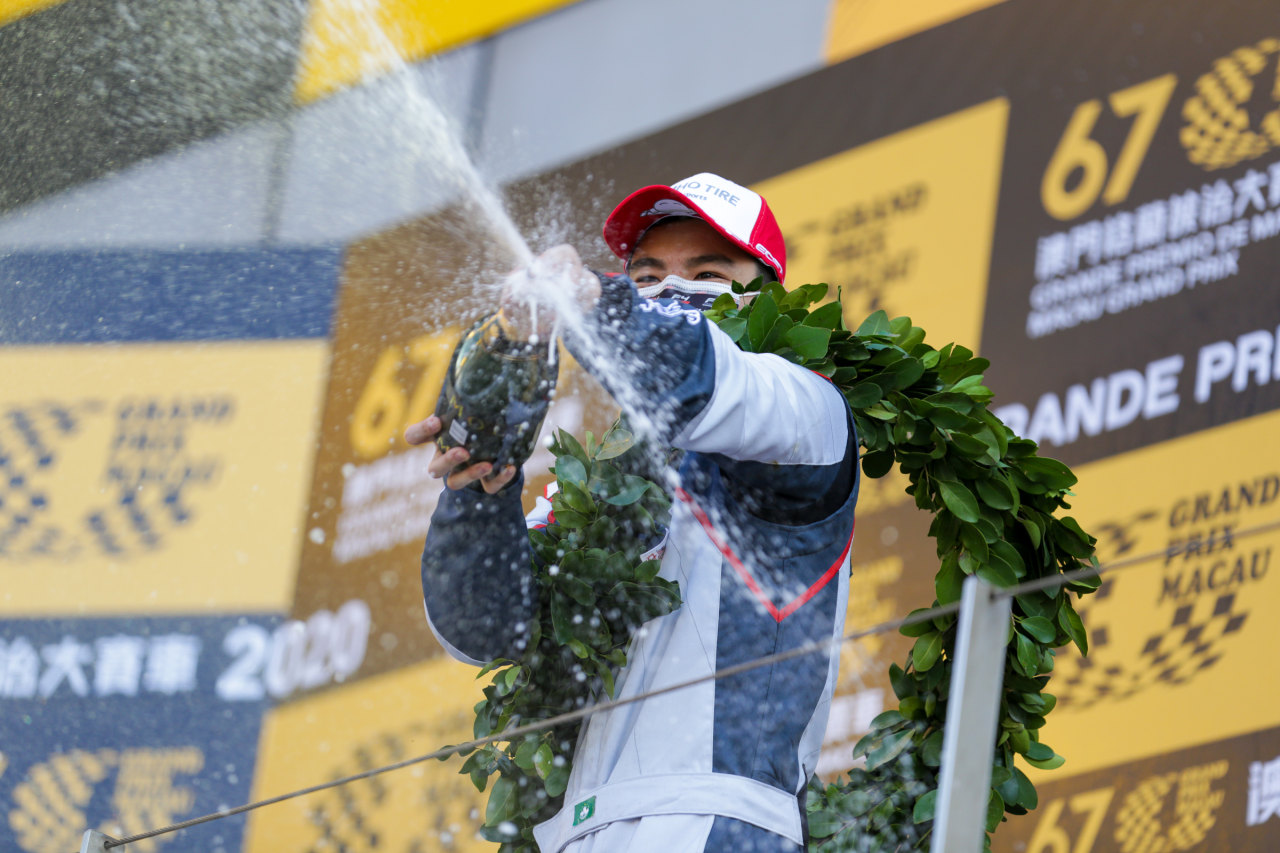 Charles Leong Hon Chio led a historic one-two for local Macao drivers to win Sunday's Formula 4 Macau Grand Prix (MGP).
Leong, who took part in the MGP Formula 3 race in 2018 and last year, won the China F4 Championship in 2017. He finished Sunday's race in 00:36:38.984.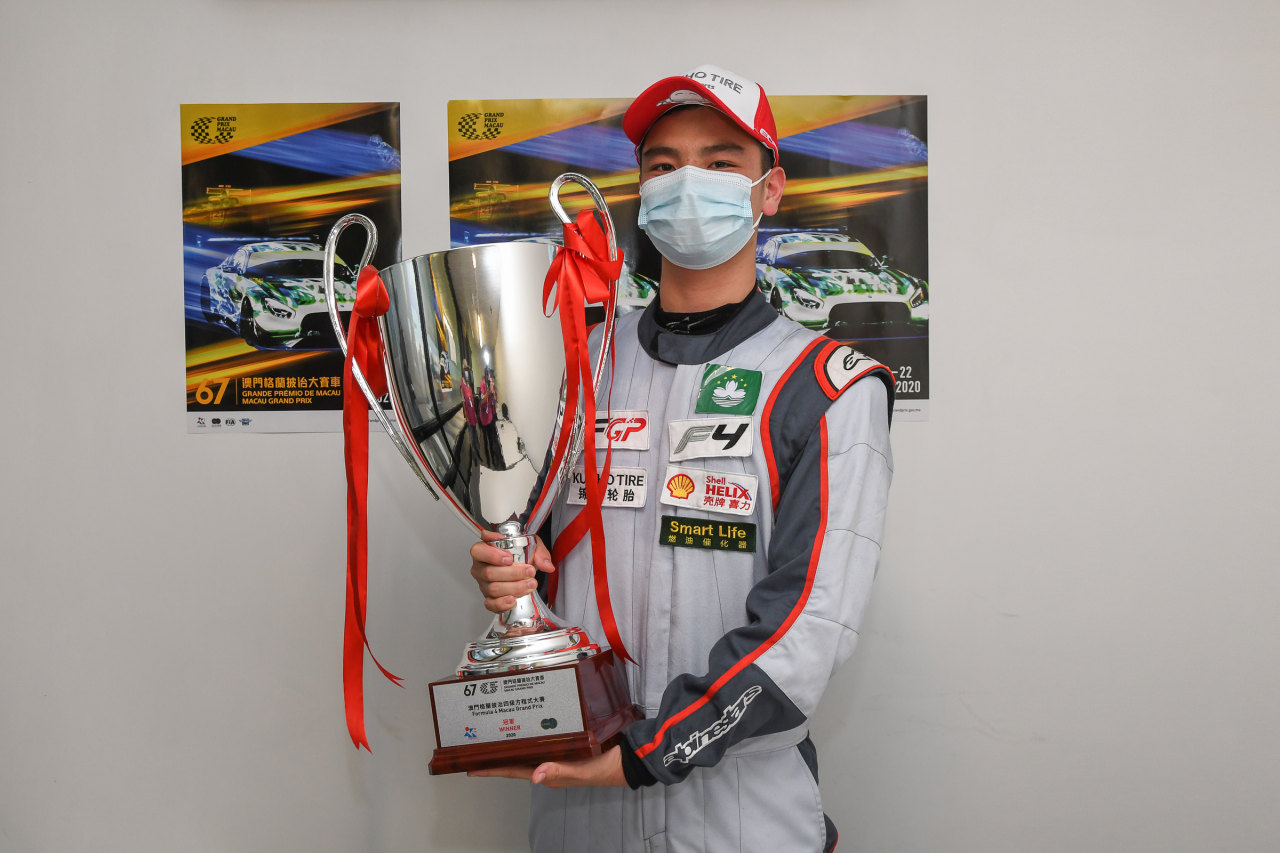 Leong, who is only the third Macao driver to win the Macau Grand Prix, and Andy Chang Wing Chung were a cut above the field throughout the 12-lap race, the Macao pair sprinting away from the chasing pack led by mainland China's Liu Yang on the opening lap.
Chang competed in the F3 MGP races between 2013 and 2016. Both Leong and Chang took part in the FIA F4 Chinese Championship this year. Chang finished Sunday's race in 00:36:39.497.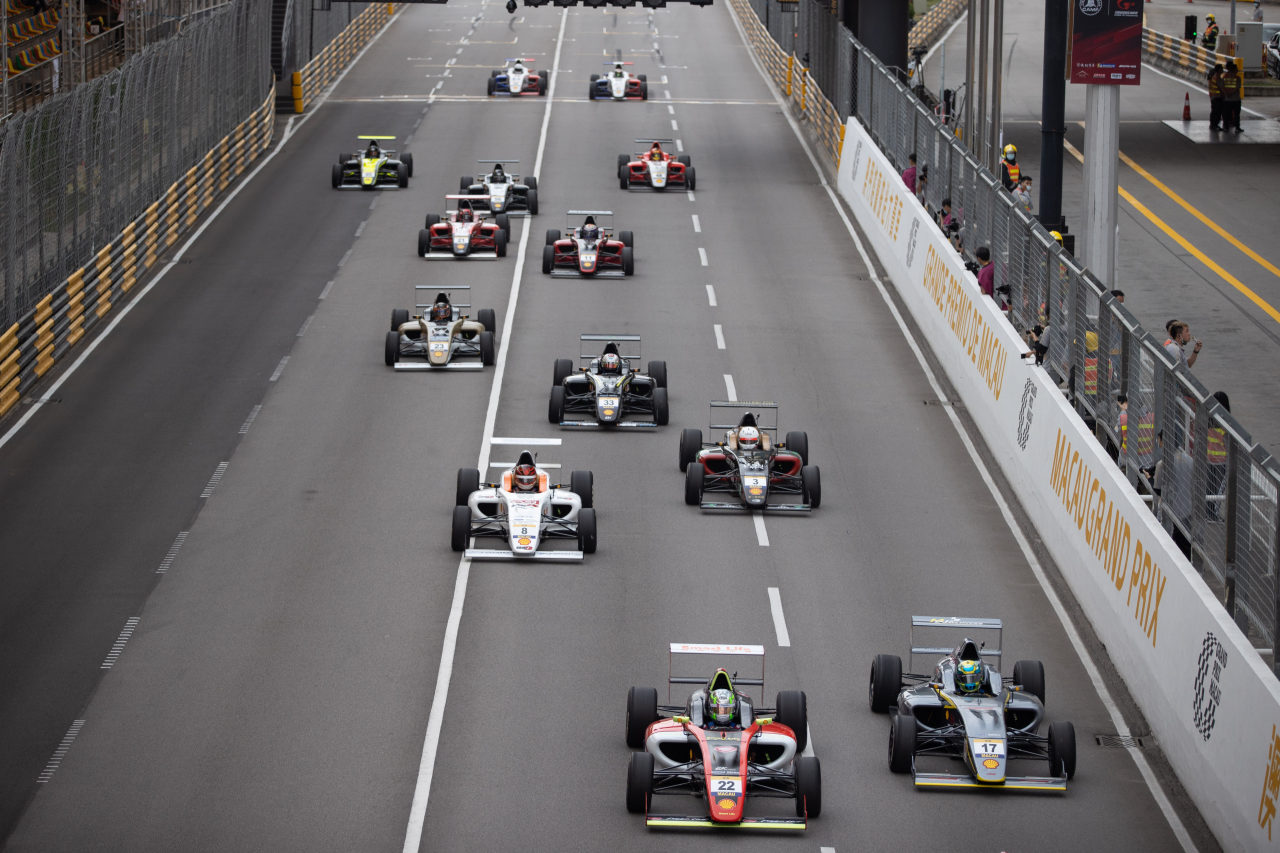 The first winner of the Macau Grand Prix was local driver Eduardo de Carvalho at the 1954 event. André Couto won the F3 MPG in 2000.
Their early advantage was swiftly wiped out when Liu hit the wall at Faraway on the opening lap, triggering the race's sole safety car. When the race went green on Lap 4 the leading duo took off again, Leong settling into a comfortable lead over Chang. That was until the closing stages of the race when lapped traffic began to play its part and Chang was able to close right up to Leong's rear wing.
The race-long leader was able to hold on and take the chequered flag.
"I just reached one of my childhood dreams," Leong, 19, told a post-race press conference at the MGP complex in Zape. "I'm a bit speechless, I don't know how to describe my feeling right now. There's too much happening, I feel like I'm dreaming right now. I had a couple of cars blocking me through the mountain part [late in the race] and I was struggling quite a bit to get past them. In the end, it was really, really close. I think I used my tyres a bit too quick at the start of the race. It was pretty tough."
Chang, 24, added: "In the beginning, I was trying to get closer, but Charles was so quick, I couldn't catch him. And then on the last lap, I saw there was a slow car in front, and I thought I had a chance. But I'm really happy to finish second."
Speaking on the sidelines of the press conference, Leong said he wanted to thank his parents, friends, and the government for helping him to achieve his "childhood dream". He also said he acknowledged that a lot of residents were not happy that the government decided to host the race despite the COVID-19 pandemic, but he said he thought this was also a really good chance to show how safe Macao is for mainlanders.
When asked whether spectators would be seeing him next year, Leong said that "the future is very unpredictable", adding that he is enrolled in a university in England and having Sports Management, Sports Science and Psychology classes online now. He said that it's hard to say whether he would be coming back next year.
Leong and Chang both said on the sidelines of Sunday's press conference that they would invest more time in coaching and supporting young local racers.
Meanwhile, mainland Chinese driver Li Sicheng finished third, 23 seconds behind the race winner and 16 seconds clear of Hong Kong's Lo Kwan-kit in fourth. The battle for fourth was a thriller, with Lo spending a number of laps locked in tense combat with mainland China's Hong Shijie and fellow mainlander Ling Kang. With three laps to go, Lo managed to pass Hong and pull a small gap, leaving Hong and Ling to fight it out to the flag. The gap between the pair was just two-tenths at the finish, with Hong hanging on to fifth.
The 67th MGP ended on Sunday. Due to the COVID-19 pandemic, the MGP's signature F3 and Motorcycle Grand Prix could not be held. It was the first time an F4 race has taken place in Macao.
(The Macau Post Daily/Macao News)
Photo by Macau Grand Prix