Bonus for able-bodied, disabled athletes to be same announced Macau government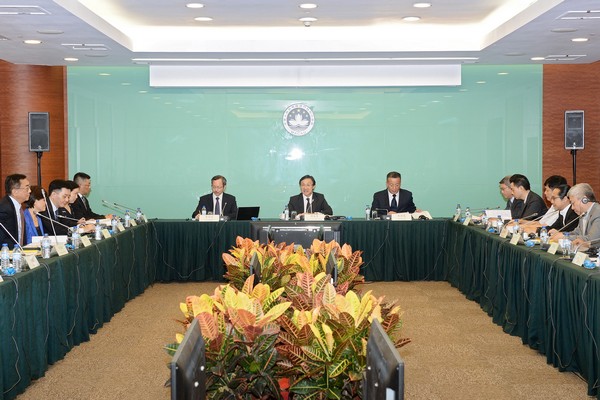 The government will combine the two regulations for sports incentive awards into one, Sports Development Board (ID) President Jose Tavares said on Wednesday.
Tavares, also the vice-chairman of the government-appointed Sports Commission, made the remark after a meeting of the consultative body, at Macau Dome in Cotai.
Currently, the government gives bonuses to local athletes who win medals in regional and international competitions in accordance with the "Regulation of Awards for Highly Competitive Sports" and the "Regulation of Awards for Sports for the Disabled".
According to the two regulations, an athlete can get a maximum bonus of 180,000 patacas, while those with disabilities can only get 40,000 patacas.
"The new regulation will include two charts for able-bodied athletes and disabled athletes respectively. Both of them will list five levels of competition and their corresponding bonus," Tavares said, adding that the amount of money will be the same for able-bodied and disabled athletes. He said most members in the commission supported the idea.
Tavares said he expected the new regulation to take effect on January 1 next year, adding that the bonus for any gold medal winner of any world championship and the Asian Games (Asiad) would be doubled to 360,000 patacas.
Meanwhile, he also said that the Sports Development Board will take over the annual Macau Grand Prix from next year onwards from the Macau Grand Prix Committee, which is to be abolished.
Tavares said he had discussed the issue with the committee's chief, João Manuel Costa Antunes, who is expected to retire at the end of the year.
The four-day racing event will start on 19 November this year.
"We are not going to recruit additional staff. We will use existing committee personnel… When they come to work for me, they will not only work on motor racing," Tavares said.
(macaunews/ macaupost)