3 Macao music studios where you can jam without a membership
3 Macao music studios where you can jam without a membership

Link copied
Want to practise playing with your band but don't know where you can do it? These studios accept individual bookings, no membership required.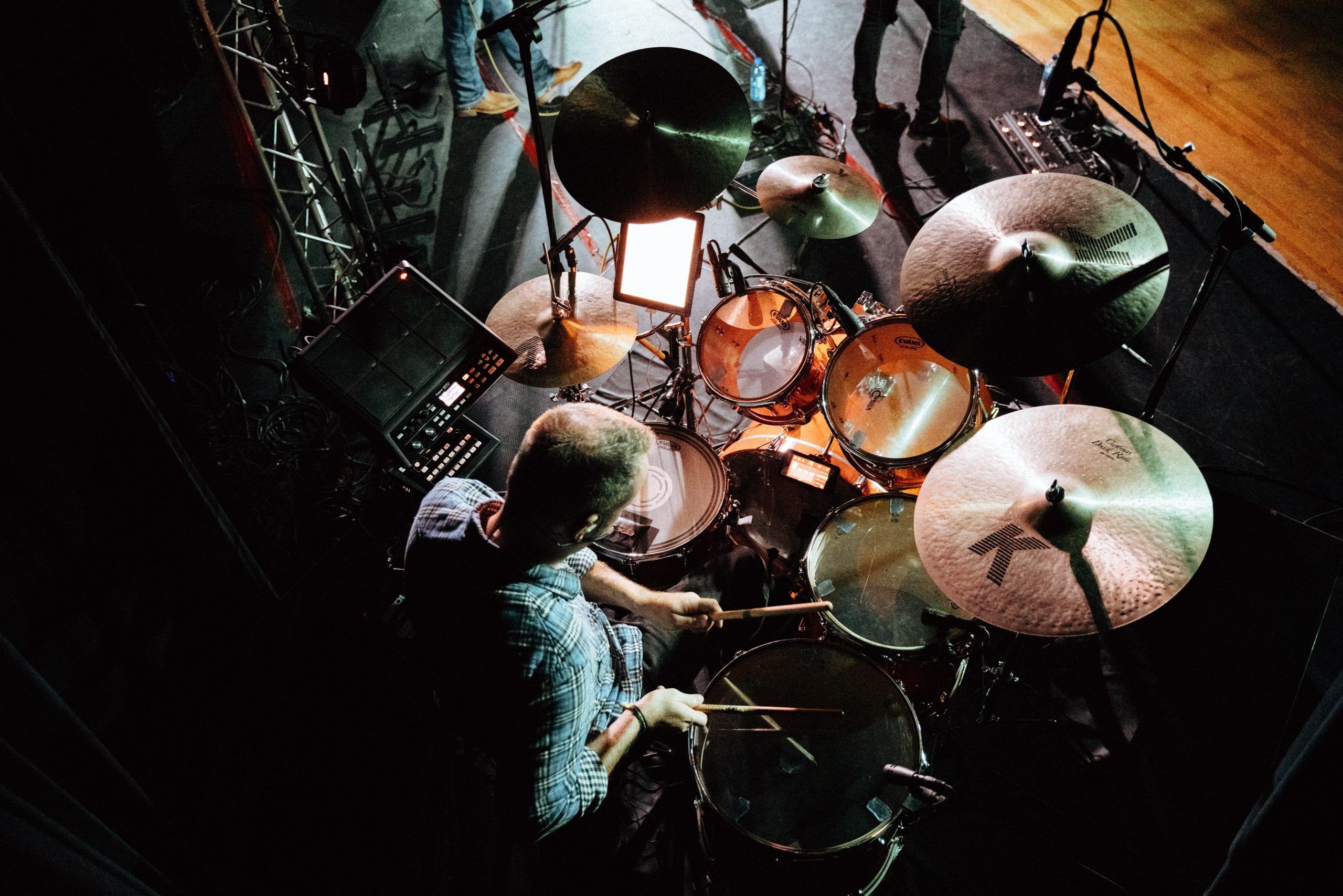 Looking for a music studio to practise with your band? While Macao has no shortage of venues musicians can book, there's often a catch: most facilities with band rooms require patrons to book under an official organisation such as a school or a registered association.
Some require customers to become members before they can book to use the band rooms, too. However, Macao has a few good music studios available to the general public for rent. Here are three (not so) secret spots where you and your friends can plug in and play without any hassle.
Bows Productions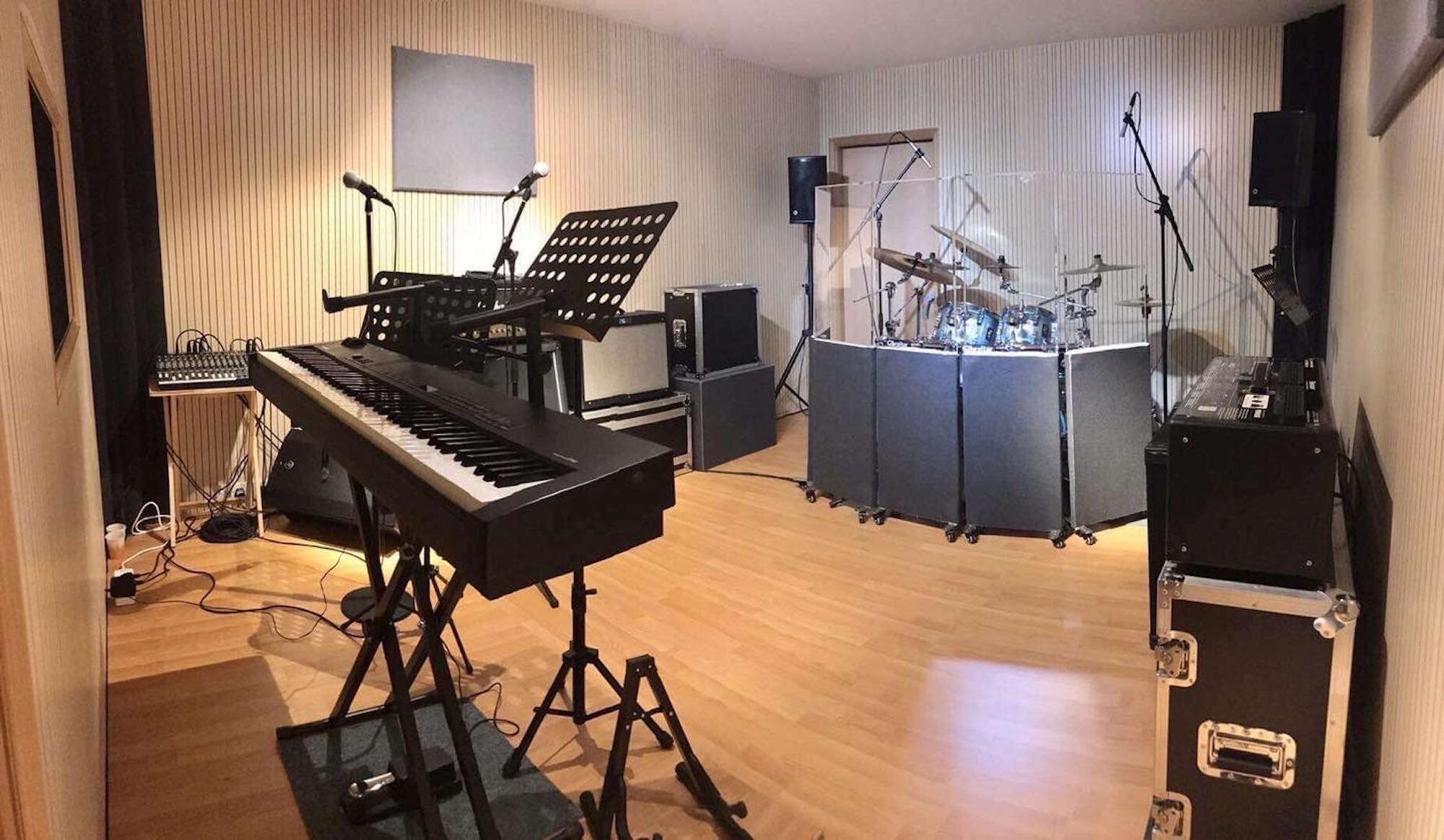 Bows Productions Limited opened this studio in 2019 in the Macao peninsula's NAPE Zone. The studio has one band room that can fit about five to six people.
The studio can also be rented for live and multi-track recording, with fees starting from MOP 250 and MOP 450 per hour, respectively.
Bows Productions offers more than just studio space, too. Through them, you can book band performances for special events, including wedding receptions, or sign up for private music lessons – ranging from vocals to keyboard and guitar – taught by professional musicians or music teachers. Each lesson costs MOP 400.
Bows Productions Studio is open round the clock, but reservations must be made in advance by calling 2871 5113 or messaging the studio via WeChat (ID: bowsprodution) or the official Facebook page. 
Available equipment: Keyboards, drums, guitar amps and microphones; you must bring any other instruments yourself. 
Rental fees for band practice: MOP 180/hour (show two student ID cards, and you will receive a discounted price of MOP 100/hour).
Location: Alameda Dr. Carlos d'Assumpção 181-187, Centro Comercial do Grupo Brilhantismo, 10th Floor A-B, Macao 
8G Studio & Productions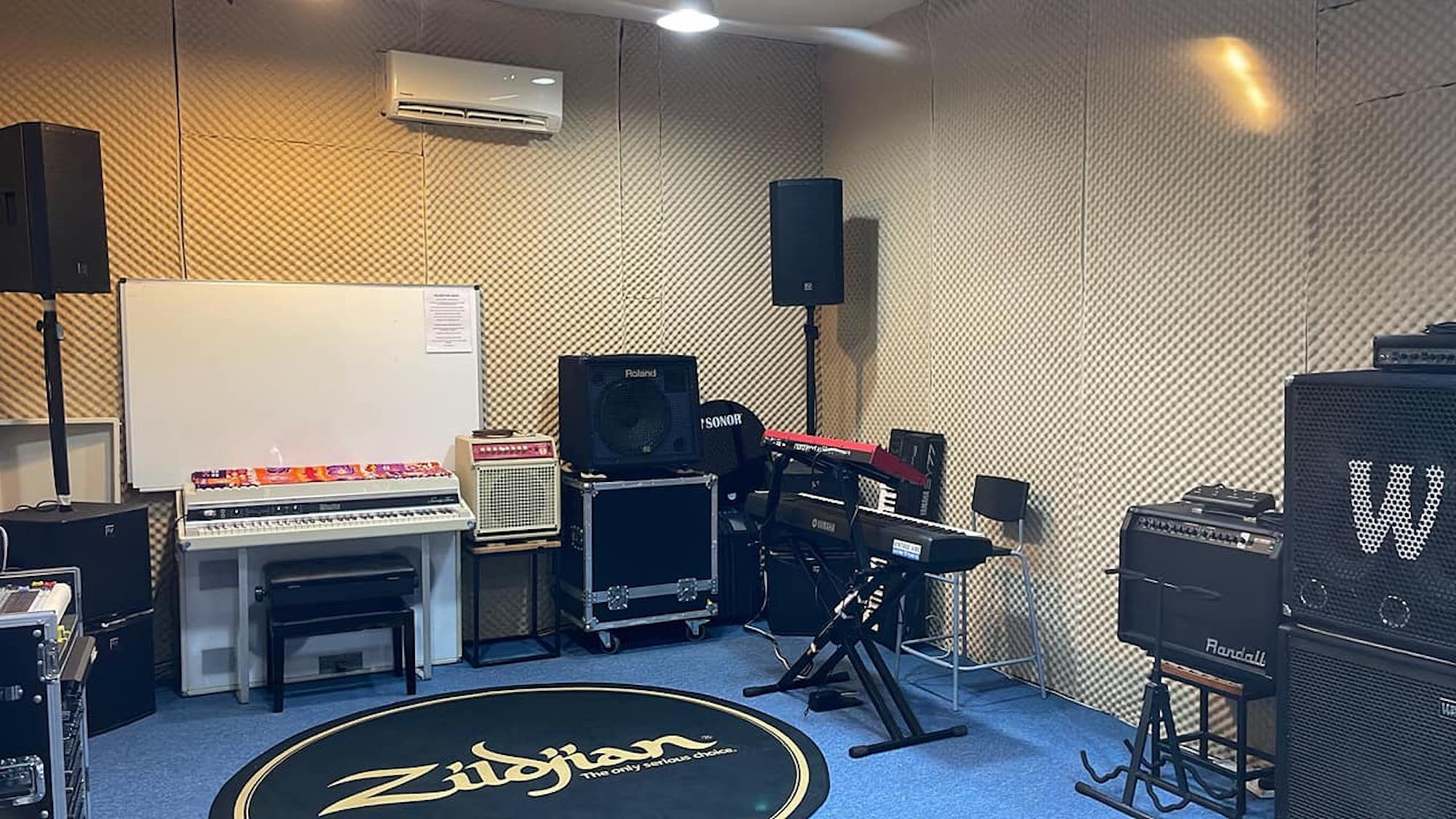 Local musicians Luís Bento, José Chan and Paulo Pereira opened 8G studio in 2014. They began with a 15-square-metre band room in a building near the Red Market. Throughout the years, they have moved three times, each time to a bigger venue.
Currently located in an industrial building in Fai Chi Kei, 8G Studio now has 100 square metres of space. The studio is divided into several rooms, including a band room, a recording room, a storage room, offices and a music classroom, where the studio hosts music lessons, masterclasses and workshops.
Now run by Bento, Chan, music teacher João Mascarenhas and radio host Jorge Vale, the studio also has a room where guests can play video games, a new offer that the four partners hope can enhance the customer experience.
"Most people prefer a cheap and dirty place [studio] rather than pay a bit more for the best place, equipment and experience. But we are changing people's minds about this, especially for those who have been to our venue, they can see the difference," Bento says. 
Bookings for 8G Studio can be done via WhatsApp (6253 2565) or its official Facebook page.
Available equipment: Bass and guitar amps, keyboards, microphones, drum sets, double basses, marimbas and analogue digital mixers, among others. For a complete list, contact the studio.
Rental fees for band practice: Monday to Friday from 10 am to 7 pm, MOP 180 for the first hour and MOP 150/hour after that; after 7 pm, MOP 200 for the first hour and MOP 180/hour after that, as well as on weekends and public holidays.
Location: Rua Um do Bairro da Concórdia, Edifício Van Vai 1, 1st Floor, Macao 
M3 Integrated Service Centre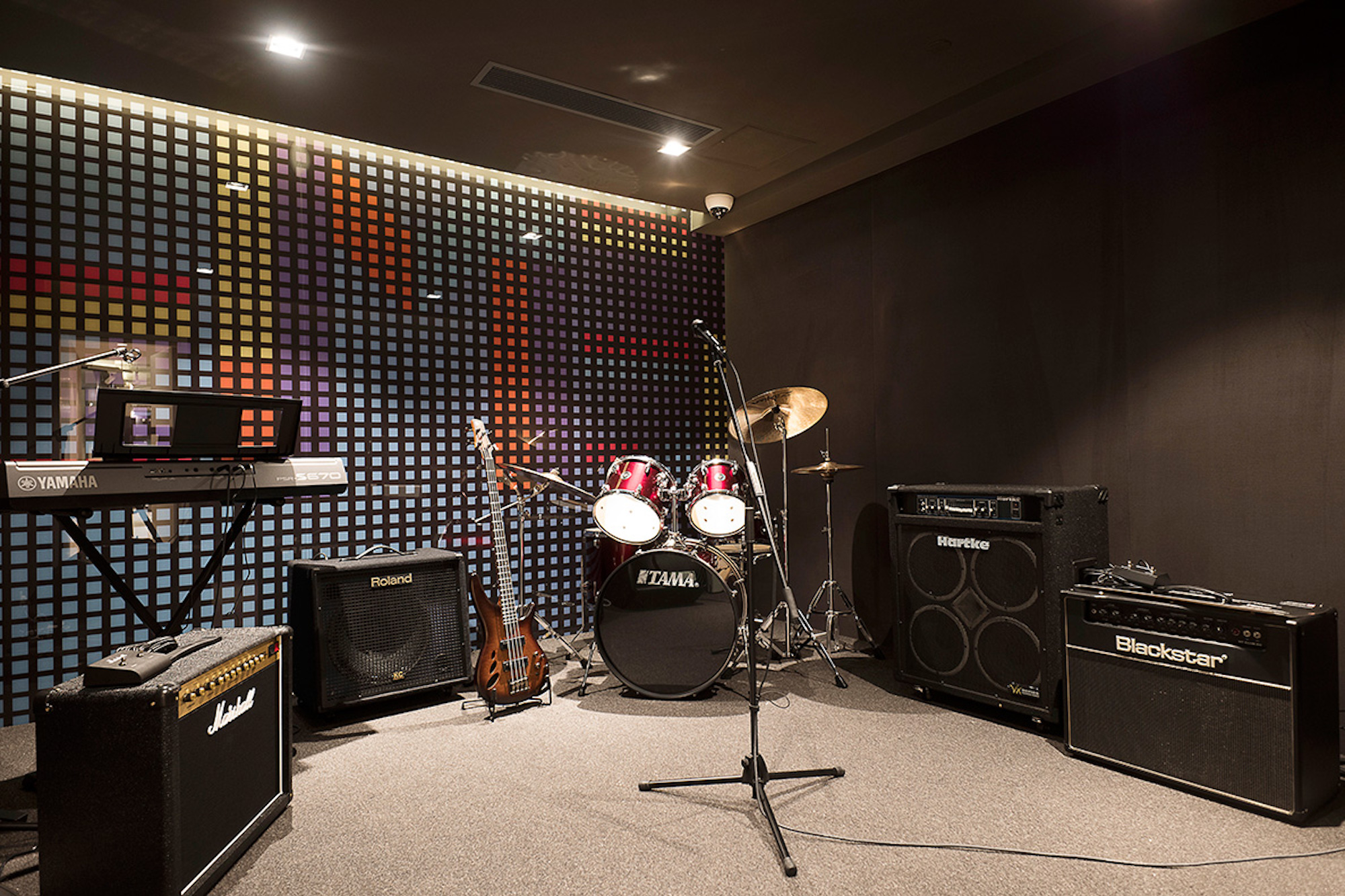 Owned by the Chan Meng Kam Foundation, the centre opened in June 2017 to provide space for start-ups as well as community, family and student activities. Think celebrations, competitions, exhibitions, workshops, English and music lessons, martial arts and dance classes.
The two-floor centre is divided into several activity rooms and halls, including one 14-square-metre band room – a popular spot for music teachers.
Customers can also arrange music events or performances in other spaces here, such as the centre's 85-square-metre main hall that can be extended to include a 65-square-metre multipurpose room next to it. 
The centre is open from 9:30 am to 8:30 pm from Tuesdays to Sundays, except public holidays. Book the band room via telephone (2852 1999), e-mail ([email protected]) or the centre's Facebook page. More information about the centre and its band room can be found here (only available in Chinese).
Available equipment: A keyboard, drum set, electric guitar, bass guitar, microphones, speakers and guitar amps, among others. Contact the centre for the complete list.
Rental fees for band practice: MOP 200/hour 
Location: Rua de Nam Keng 74-78, The Buckingham G/F, Taipa, Macao
---
And more: 
The Education and Youth Development Bureau (DSEDJ) operates several facilities across the city that also have band rooms, but these can only be booked through schools or registered associations. More information can be found on the bureau's website (only available in Chinese).