10 questions for Macao music group MFM
10 questions for Macao music group MFM

Link copied
MFM will take the stage on Saturday for a celebratory concert marking their 10th anniversary.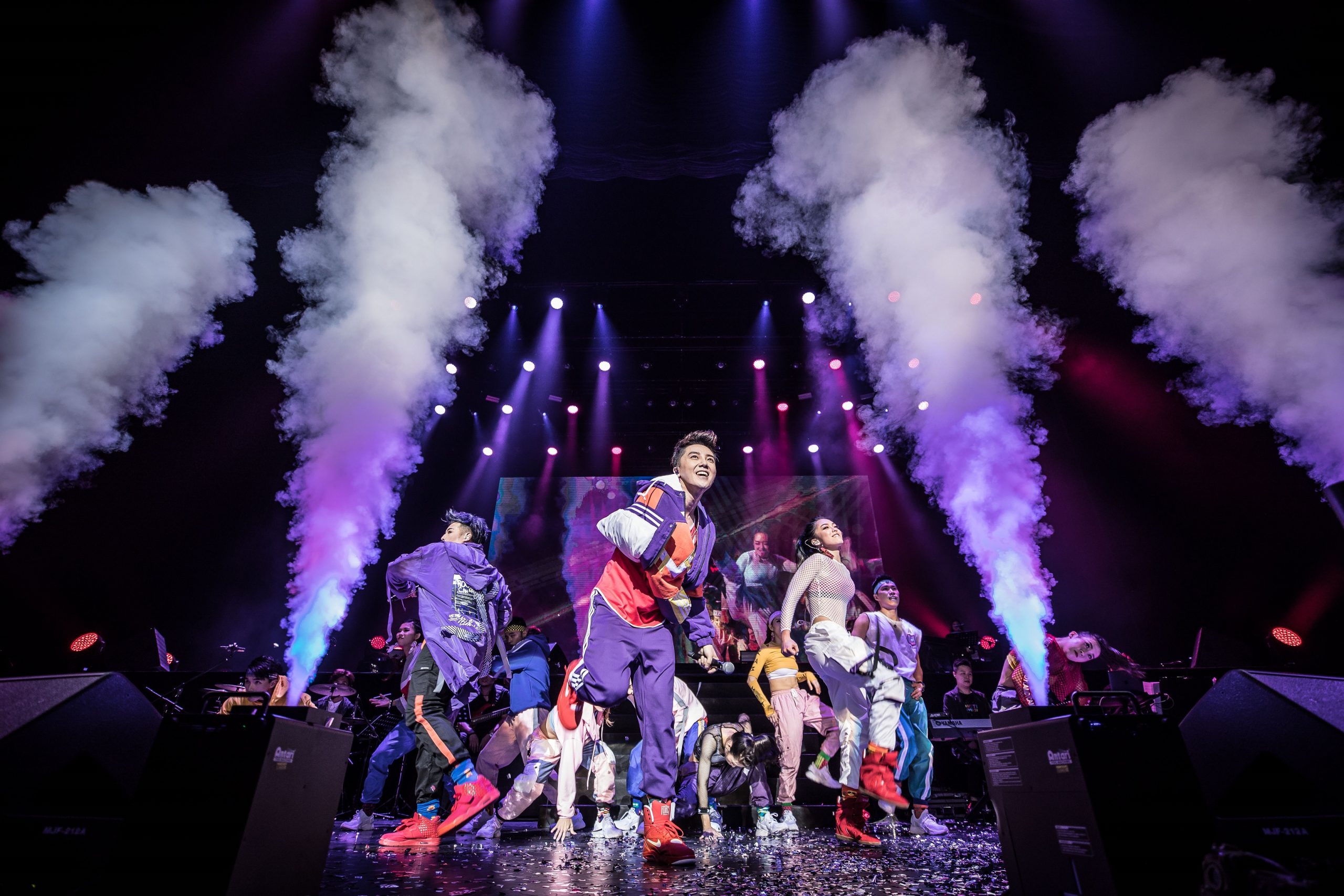 On 25 March, local pop darlings MFM will celebrate their 10th anniversary with a concert at the much-coveted Venetian Theatre. 
Over the last 10 years, the band – comprising AJ, Hyper Lo and Josie Ho – has evolved from a nameless trio to being the most popular music group in the city.
Macao News sat down with Josie and AJ ahead of the celebratory concert for a talk on the band's growth and what fans can expect from the show on Saturday.
This interview has been edited for length and clarity.
Macao News: How did MFM come into being?
AJ: We both worked at the Venetian and at the time there was a boxing event there. Local boxer Kei Kei Ng needed a fight song and management said "Maybe you guys could write the song!" That's how we started singing together.
Before that, Josie was singing by herself, Hyper was singing by himself and I wasn't singing at all. I was just casually… into karaoke! (laughs). It was the song we wrote for Kei Kei Ng, called 'Get Ready' – which is a very upbeat song – that gave us a lot of opportunities [because] Mandarin and Cantopop songs are usually sad songs. So the three of us started performing this specific song and composing more and more.
MN: MFM is a homegrown band. How would you define the music scene in the city?
Josie: Macao is such a small city and small market for anything actually, but especially when you do music and arts and culture, so it's very hard to make a living out of art. That's why so many of us cannot afford to do it full-time. 
Local people rarely listen to local music. But, after many years of hard work, and a few of us stepping out to Hong Kong, Taiwan or mainland China to achieve something outside of Macao, we do gain respect from Macao people. That's kind of the cycle. 
AJ: I was born and raised in Macao and, growing up, I never knew about Macao singers. When the first Macao singers came out to sing 15, 20 years ago I think it was really hard for them – it's always hard to start. 
But ever since, social media came into being and the government started to promote the arts in Macao and to diversify the city, and so did the [gaming] concessionaires – that definitely helped a lot.  
Throughout the last 10 years, this industry has grown a lot and a lot of different parties have contributed to it but I think there's still a stigma against local singers that we are not good enough.
MN: Why do you think such stigma exists?
AJ: Lack of confidence, I guess. Macao people tend to think that anything coming from Hong Kong, Taiwan, mainland China or abroad is better. We grew up in that mindset. 
We do a lot of touring, we visit associations and schools to educate people, and try to get young people involved so they understand more of the industry. We try to change the perception of young people and pave a better path for future singers. We receive great feedback from highschools during these visits, so there's definitely a market for what we're doing.
MN: What was the experience of representing local music like in Taiwan?
Josie: We were warmly welcomed. People in Taiwan are very open-minded, they welcome different types of music and artists. Being from Macao, they saw us as something special, something new.
AJ: We're not the first generation to represent the local music scene in Hong Kong or China but I do think that we were the first to go to Taiwan as a group from Macao, officially, to promote our songs with radio stations and TV stations.  
It was very surprising. Feedback from the DJs and stations was good and we were able to perform in very popular programs on various TV stations and our songs made it to the radio charts. They were very welcoming.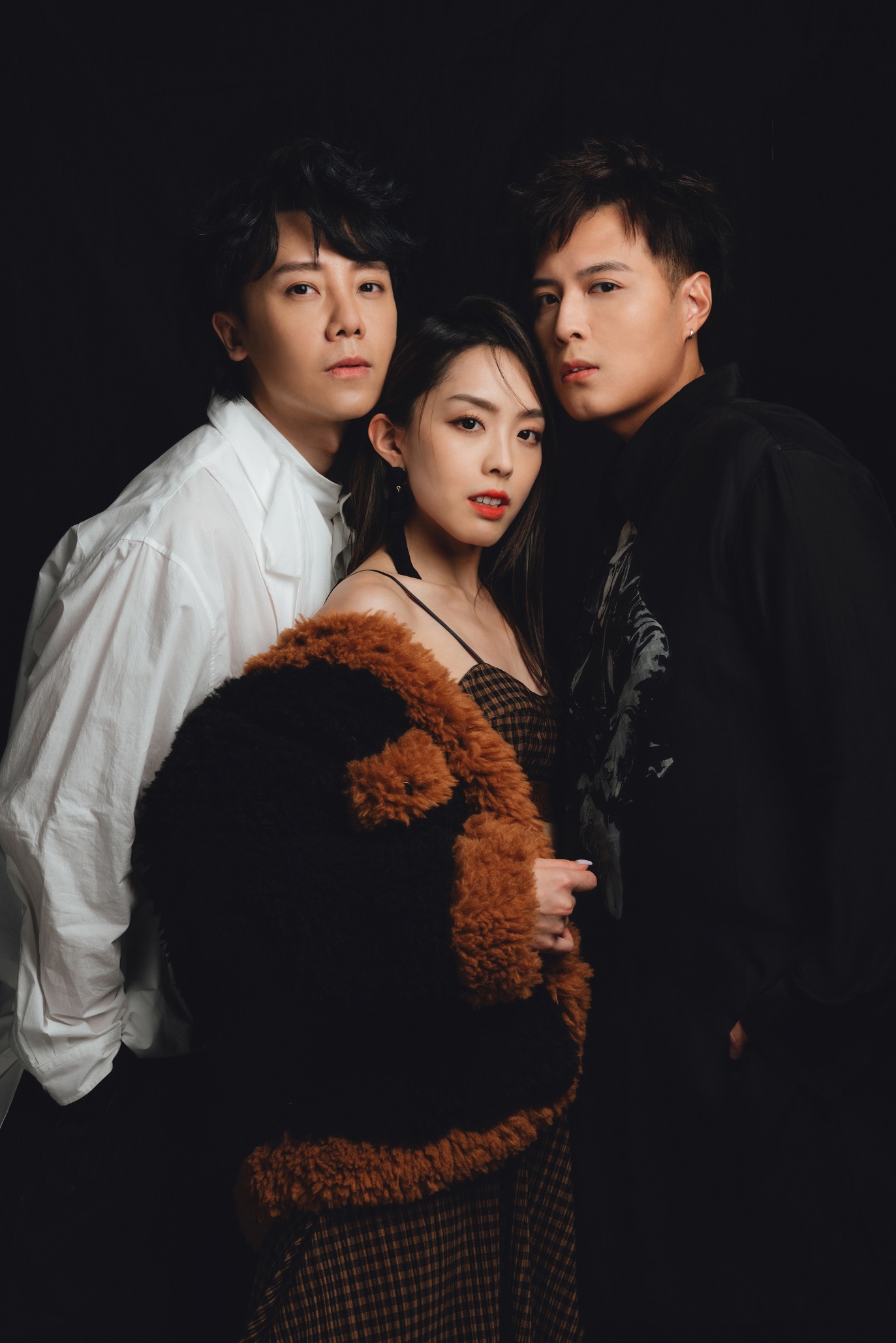 MN: How has the band evolved over the past 10 years?
Josie: 10 years ago when the three of us got together we didn't really have a plan. We were friends. Hyper [member of MFM] was a senior singer in Macao, the public knew him very well and so he helped us get known by the local public. When we first started performing together, we treated it like a hobby. But we were warmly welcomed by the audience and enjoyed performing together. 
AJ was not a composer before, but he was inspired to compose when we started singing together. Hyper does the lyric writing mainly and I am just a singer. We were not even a music group before, we were just singing together, but as we appeared more in public people saw us as a group. We were already the most famous music group in Macao even before we became MFM. 
We're leading a high-profile career in music, we post about it on social media, that's why people know about us. Even if they never listen to our songs – they've heard about us and they know about us. Maybe they don't like us but they're like 'There is a group called MFM.' Music is subjective. I don't need you to like our music but at least you know that there is a group of Macao musicians working very hard. We just don't want Macao musicians being looked down on all the time. We want to do something big so that people will respect us.
AJ: We've become more mature. Initially, our budgets were lower, production was more rough. Sometimes music production is a bit like furnishing your house: the more you spend, the better! 
Our music got slowly better, we wanted to produce better and started having other requirements – we became demanding with the lyrics and arrangements. We started working with musicians from Hong Kong, Singapore, Malaysia, China and even Portugal. Basically, we tried to differentiate ourselves from the other singers, we wanted to be unique. 
So with my background, being Macanese, I tried to put Portuguese lyrics into our songs or use traditional Portuguese instruments in some of our music, or share old memories of Macao in the message of a song. When we try to sell each song we have a message behind it and try to create something different each time. That's how we have evolved: besides being good, it has to have a message, a purpose and it has to be sellable to others, not only to Macao but also to mainland China, Taiwan and Hong Kong.
MN: What hopes and plans do you have for the next 10 years?
Josie: Hopefully we'll still be singing and people will still want us to sing. Macao will always be our foundation, our base, but, of course, we'd like to go further. We hope to gain a broader fan base in mainland China. In the meantime, we plan on nurturing new singers through our record label and entertainment company, SP Entertainment, which was founded by Hyper.
MN: What can people going to the concert on Saturday look forward to?
Josie: It'll be a two-hour long show and we're going to dance a lot throughout it. I think one third of the show involves dancing.  In the past decade, we've released more than 100 songs. We don't get to sing [many of] those songs, because when we're invited to perform we're usually told what to sing. People want us to sing our signature songs.
At this concert, we'll play the tracks we never get to perform and also a medley of classic covers. 
AJ: People can also look forward to a lot of crying – we are very emotional, especially me. Our songs represent our own stories.
MN: Are you guys working on an album at the moment?
Josie: We're not working on an album but we have released eight to nine songs in a row just to get the hype up ahead of the show.  We're covering songs that were originally produced by AJ and Hyper and sung by other singers before, but we've rearranged them. Making an album is very expensive and people are not buying them anymore… If we have the funds of course we want to keep producing albums, but if not we'll just keep producing digitally. 
MN: Besides MFM, you all work full time jobs. Is it difficult to juggle your careers with your creative/artistic roles? 
AJ: Five years ago, before the pandemic, it was one of the busiest times for us. We have our corporate jobs, we dance, rehearse and there was a time when we were also doing our masters – it was pretty crazy, actually! Now, after resting for three years due to Covid, and suddenly resuming [everything]… It's tiring, honestly. 
Josie: But we enjoy it – we are working for ourselves. It's not like a job. 
AJ: And we get the support from people and that is such a blessing. The fans we have in every city send us encouraging words and that's very sweet. The management at the Venetian has also been very supportive.
Josie: Both of us love our full time jobs as well. I studied journalism and AJ did his bachelor's in marketing and finance and his masters in arts management, so we've gotten to apply our skillset in our jobs at Sands China for the last 10 years. Now we're both doing art and cultural events and that's a perfect match to our music career.
---
Get your tickets to the "MFM Concert Tour – Macao 2023" here.