Macau casino gambling revenue shrinks 4.5 per cent in July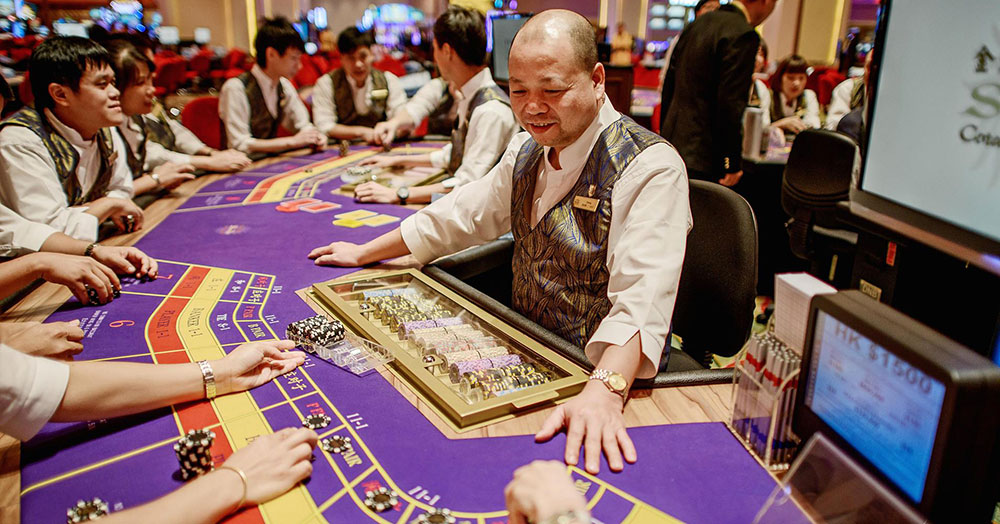 Macau's gross gaming revenue in July recorded a monthly decline of 4.5 per cent, amounting to MOP17.8 billion (US$2.2 billion), according to data released from the Gaming Inspection and Coordination Bureau (DICJ), the city's gaming regulator.
July's gross gaming revenue fell less than the estimated percentage of 5.5 per cent, as the summer holidays brought more tourists and leisure gamblers to the concessionaires' properties. In June, gross gaming revenue was MOP15.9 billion (US$1.98 billion), a 8.5 per cent decrease compared to the same period in 2015.
Accumulated gross gaming revenue for the past seven months reached MOP125.6 billion (US$15.7 billion), a contraction of 10.5 per cent over the amount recorded in the same period in 2015.
In Macau's legislature's hemicycle Q&A session on 27 July, Chief Executive Chui Sai On said that Macau's gaming sector was becoming more competitive, as it was transforming itself from relying on the VIP segment to promoting the mass market, adding that the opening of new resorts would add more non-gaming elements.
As of 31 July, there were 36 casinos in six concessions, Sociedade de Jogos de Macau, S.A. had 20, Galaxy Casino S.A. had 6, Venetian Macau, S.A. had 4, Wynn Resorts (Macau), S.A. had 1, Melco Crown (Macau) Ltd. had 4 and MGM Grand Paradise, S.A. had 1, totaling to 5,998 tables and 13,706 slot machines.