Ho says 'anything is possible' concerning timing of casino concession bids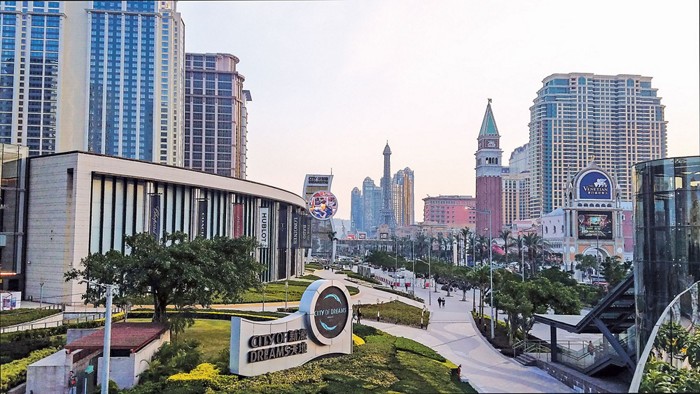 Chief Executive Ho Iat Seng said on 20 December that "anything is possible" concerning the timing of the bidding process for Macao's gaming concessions which expire in June 2022.
Ho made the remarks when asked about the matter by the media on the sidelines of a reception that marked the 21st anniversary of the establishment of the Macao Special Administrative Region (MSAR).
The chief executive told reporters that the government is currently drafting amendments to the gaming industry law, adding that due to the impact of the COVID-19 pandemic and preparations for next year's legislative elections, a public consultation on the amendment bill could only be held in the second half of next year.
Earlier this year, the government said the public consultation process was slated for the first half of next year, while the amendment bill was scheduled to be submitted to the legislature for debate, review and vote in the second half of  2021.
Next year's direct and indirect legislative elections are slated to be held in the autumn.
Ho said that the gaming bidding process was related to Macao's socio-economic development and a "very sensitive" matter. He insisted that he would not comment on predictions concerning the timing of the bidding process, pointing out that the government is still preparing the relevant legislation.
"Anything is possible, but it must be done in accordance with procedures," Ho said, adding that he has been in touch with the gaming industry about the issue. He also said that the relevant information would be released to the public "in due course."
Macao's gaming industry comprises three concessionaires (SJM, Wynn and Galaxy) and three so-called sub-concessionaires (Venetian, Melco Crown and MGM).
The government has said that it plans to put the gaming concessions and sub-concessions out to tender, stressing that there will be no "renewal" of its current agreements with the six operators.
The current gaming industry law only allows a maximum of three concessionaires, because of which the other three operators are formally considered sub-concessionaires.
The current situation of concessionaires and sub-concessionaires could be abolished by the amended law no longer limiting the maximum number of concessionaires to three.
Pre-COVID-19, observers had expected the bidding to be finalised at least half a year before the June 2022 deadline.
(The Macau Post Daily/Macao News)