Chan Chak Mo says government should extend gaming concessionaires' contracts for another year
Chan Chak Mo says government should extend gaming concessionaires' contracts for another year

Link copied
The future of satellite casinos featured prominently in discussions, as did the question of 'dual nationality' of future managing directors.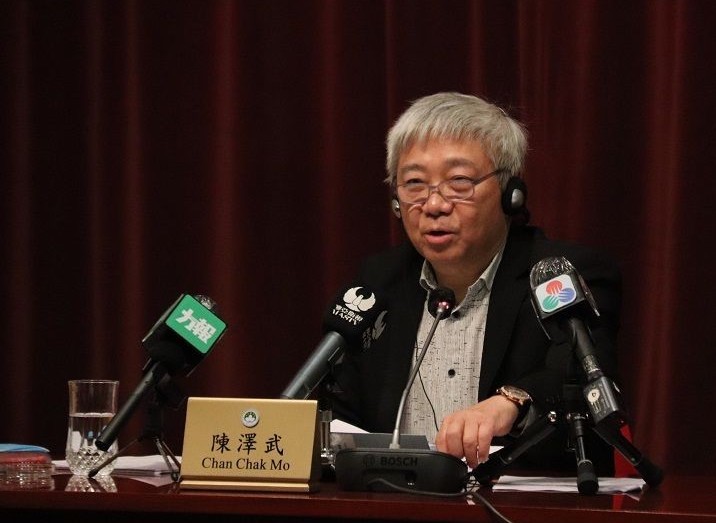 The president of the second standing committee of the Macao Legislative Assembly, Chan Chak Mo, said that given "special circumstances", the government should extend the gaming concessionaires' contracts for another year. 
He also said he hoped the committee could present all questions related to the draft amendments of the gaming law to the chief executive in March and that the final draft will be submitted to the Legislative Assembly for discussion and voting before June.
The licences of Wynn Macau, Sands China, MGM China, SJM Holdings, Galaxy Entertainment and Melco Resorts, are all due to run out in four months' time. All are expected to apply for a licence via a new tender process, but so far authorities have not revealed when a tender will be launched or whether the current concession contracts will be extended.
During the meeting, legislators also asked about the powers the managing director is expected to hold in the future and whether dual nationality is permitted. 
"We are going to ask the government what is the scope of management power of this delegated administrator and what is his suitability. There is also the question of nationality, whether or not dual nationality is allowed, since the role of administrator is intended for Macao permanent residents. Since this director is so important, do we also need to know his academic qualifications or if he is a patriot? Here [on the draft gaming law] it does not make reference to nationality and that is why we are going to ask the government," said Chan Chak Mo.
Still on the issue of the nationality of managing directors, Chan noted that one of the objectives of the law is to "safeguard national security", combating the illegal flow of cross-border capital and the prevention of money laundering.
The end of satellite casinos and the model of collaboration between concessionaires and management companies were some of the most discussed topics by legislators at today's meeting, reported Radio Macau.
"We don't know how many satellite casinos have not registered horizontal property units and how many have already done so, as well as how many will. We also don't know the situation of each satellite casino because there are casinos that are situated in commercial and residential buildings, others in hotels. We only know that we have 20 satellite casinos in Macao. We have to ask the government for more information", said Chan Chak Mo.
Legislators did not discuss nor consider whether it is technically possible under Macao's land law (within three years) to create horizontal property units (subdividing the land) in buildings where satellite casinos are currently situated given the technical requirements, which require establishing an entirely independent unit of land. Furthermore, many of the buildings housing satellite casinos are privately or publicly owned by other companies that are not themselves concessionaires. How these companies could or should be compelled to transfer ownership in parts of their building to a concessionaire even if it could be subdivided was also not considered.
On the future of satellite casino workers, legislators discussed wanting to know if the government has plans or solutions to address their future employment.