Seeing green: The plant-based food movement takes root in Macao
Seeing green: The plant-based food movement takes root in Macao

Link copied
We talk to vegan advocates and restaurant owners about the rise in plant-based lifestyles in Macao and why it's worth a try.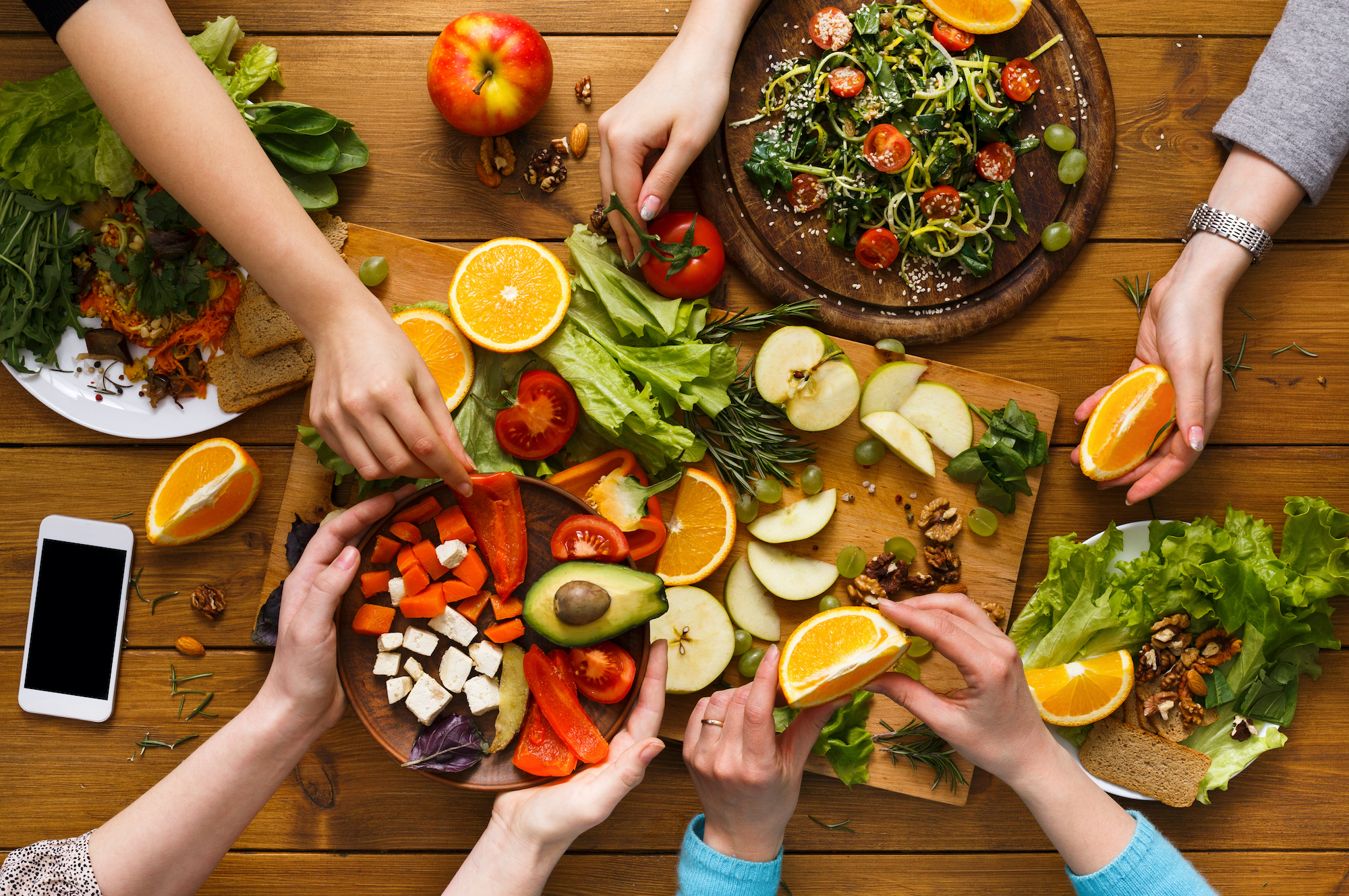 Inspired by her chef father, Macao resident Lesley Lai has been passionate about cooking since she was a child. In September 2020, the culinary enthusiast followed in her dad's footsteps, becoming a Chef de Partie at a fine-dining restaurant. And just two months later, Lai took on a second job, partnering with her girlfriend, Diana Lei, to open Eighty Eight, a diner specialising in healthy and organic food.  
At first, the boundary-blurring menu featured all types of ingredients. But that changed almost overnight in January 2021, following an incident at the fine-dining restaurant. "I was asked to cut up more than 70 chickens in a single day. Although the chickens were already dead, I felt like I was slaughtering animals," she recalls. "If we can't do something like this to a dog, why is it okay to do this to chickens?"
Troubled by the experience, Lai became a vegan – and Eighty Eight followed suit. The cafe now serves vegan dishes inspired by Italian, Indian, Japanese, Chinese and Mexican cuisines. Some of Eighty Eight's most popular dishes include vegan Mapo tofu with Omnipork, and vegan meatballs made of bean and bread crumbs. "I want to show people that vegan food can be very diverse, very fun and very delicious," says Lai.
Since Lai's partner is a nutritionist, the duo has been invited to talk about the benefits of plant-based diets at local associations, such as the Associação dos Macaenses (Association of Macanese). They are also developing a commercial kitchen in Taipa to produce a wide array of ready-made meals for delivery or takeaway. 
Lai believes that Eighty Eight is part of a growing plant-based dining movement in the city. "Not only have we brought together some vegans and vegetarians in town, but we have also inspired several meat-eaters – from students to office workers and gym-goers – to transition to a vegan diet, improve their health and help the environment."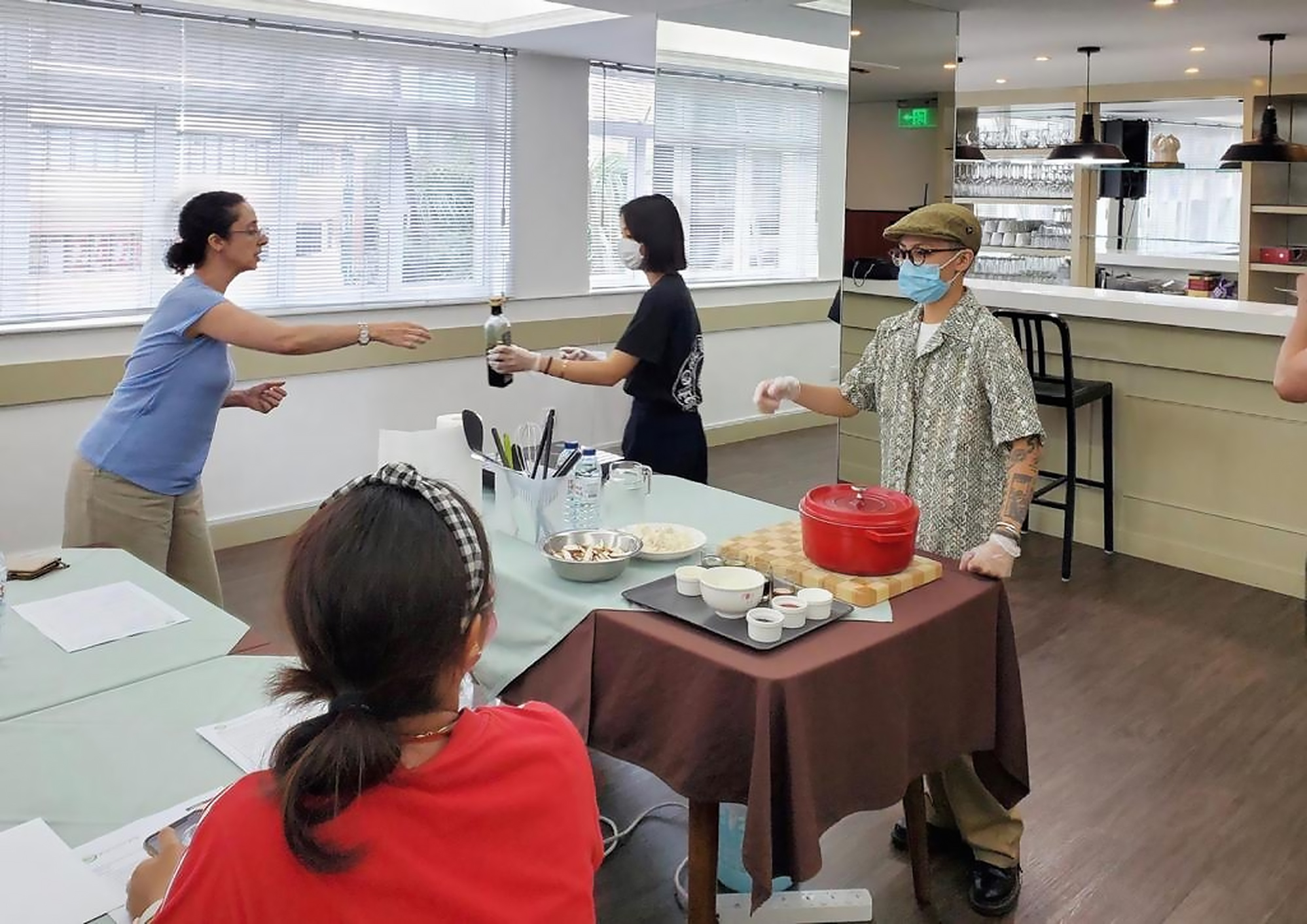 Joining the trend
Vegan and vegetarian diets have long been common in Western countries. But in recent years, a growing number of people in Asia, including Macao, have embraced plant-driven diets and lifestyles. 
A vegetarian diet does not include any meat or seafood. By comparison, a vegan diet not only eschews meat and seafood but also animal-derived ingredients such as dairy, eggs, honey and gelatine. Meanwhile, a flexitarian diet focuses on foods primarily derived from plants but may include eggs and dairy.
According to a 2020 Euromonitor report, flexitarians are driving the plant-based movement, making up 42 per cent of consumers worldwide, while vegans and vegetarians account for 4 and 6 per cent, respectively. 
In Macao, residents have also expressed a growing interest in flexitarian diets, according to a survey released by the Association of Vegetarian Culture of Macao in April. A first for the city, the survey found that 31 per cent of the 313 respondents consume plant-based meals at least once a week. Although only 1.3 per cent are vegetarians or vegans, 67 per cent of non-vegetarians said they would like to eat plant-based meals more frequently.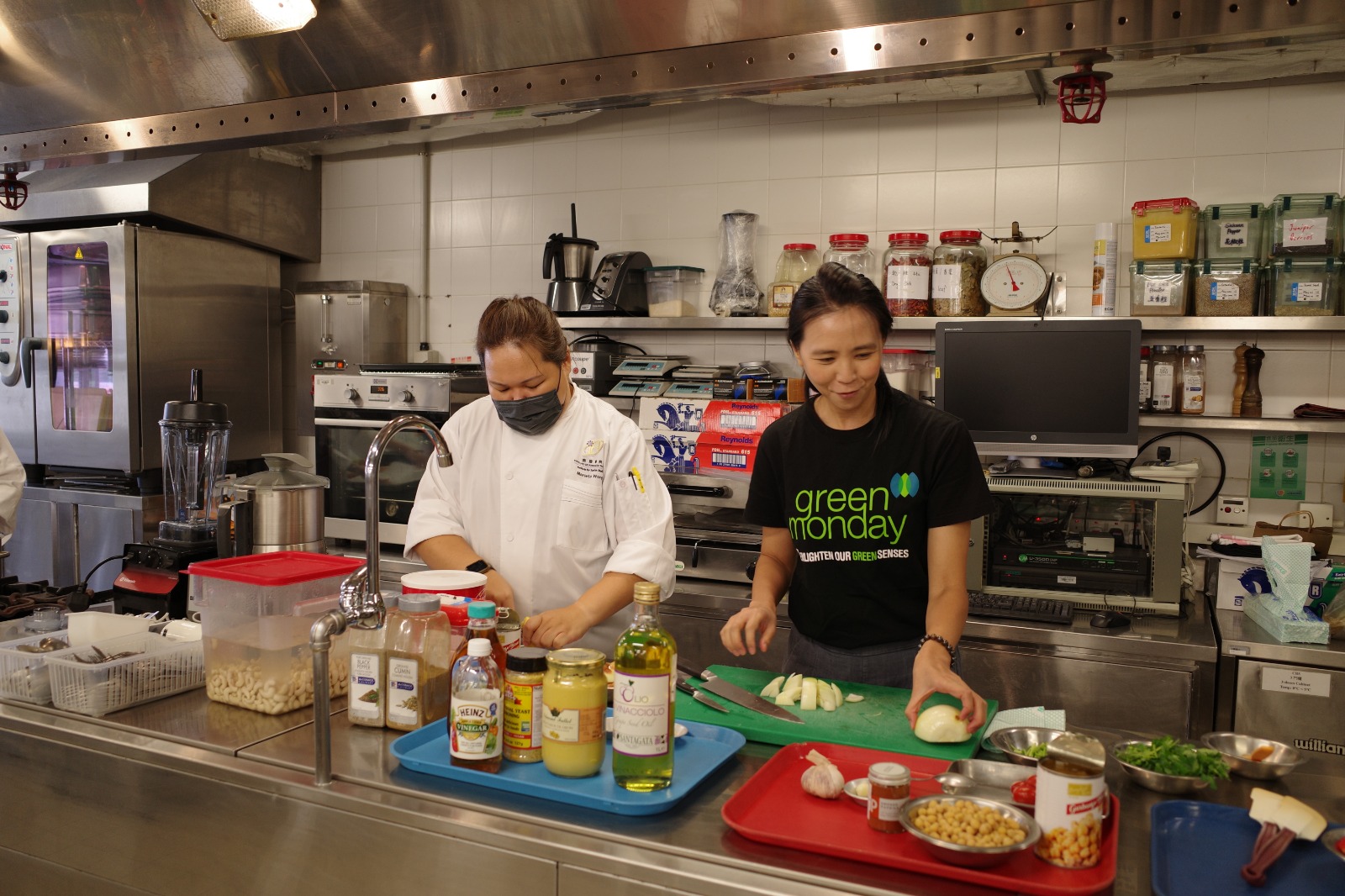 More flavours, more fanfare
It's easier than ever to follow a plant-based diet in Macao, with vegan and vegetarian food becoming increasingly diverse and accessible each year. In addition to traditional Buddhist and Taoist vegetarian restaurants (which often eschew garlic because it's considered an aphrodisiac), diners can find vegan cafés offering plant-based spins on Western dishes, such as pizza and pasta. Then there are cafes and restaurants like Eighty Eight, which serve a broader range of international cuisines. 
As of the first quarter of 2021, there were more than 50 vegetarian restaurants and food stores, and over 10 frozen meat stores with a vegetarian fridge across the city, according to the Association of Vegetarian Culture of Macau. What's more, many restaurants have introduced more plant-based options on their menus. For example, Sands Resort Macao has added vegetarian options at 14 of its restaurants. 
Shirley Lao, a vegan advocate who regularly hosts talks and cooking classes to promote vegan diets, says several factors drive the trend. First, vegan advocates in Macao have done a lot to encourage plant-based lifestyles. 
For example, Green Monday, a Hong Kong-based social enterprise with which Lao volunteers, has been working with local NGOs, restaurants, universities and corporations in Macao since 2014 to encourage people to skip meat at least one day a week. 
According to Green Monday, if the entire population in Macao did this every week, the city could eliminate 140,000 tons of carbon dioxide emissions in one year. To put that into perspective: it would take more than 6 million trees to achieve the same results. 
She also believes an uptick in media coverage, including news reports and documentaries, has exposed commercial animal agriculture's environmental impact, as well as the fishing industry's impact. Such accounts have influenced many people, especially the younger generations, who tend to be more educated and progressive, says Lao.  
"In the past, most people went vegetarian for religious or health reasons," Lao observes. "But now, more young people in Macao are willing to become a flexitarian or even vegan due to environmental and ethical concerns. Some even pass on the diet to their children."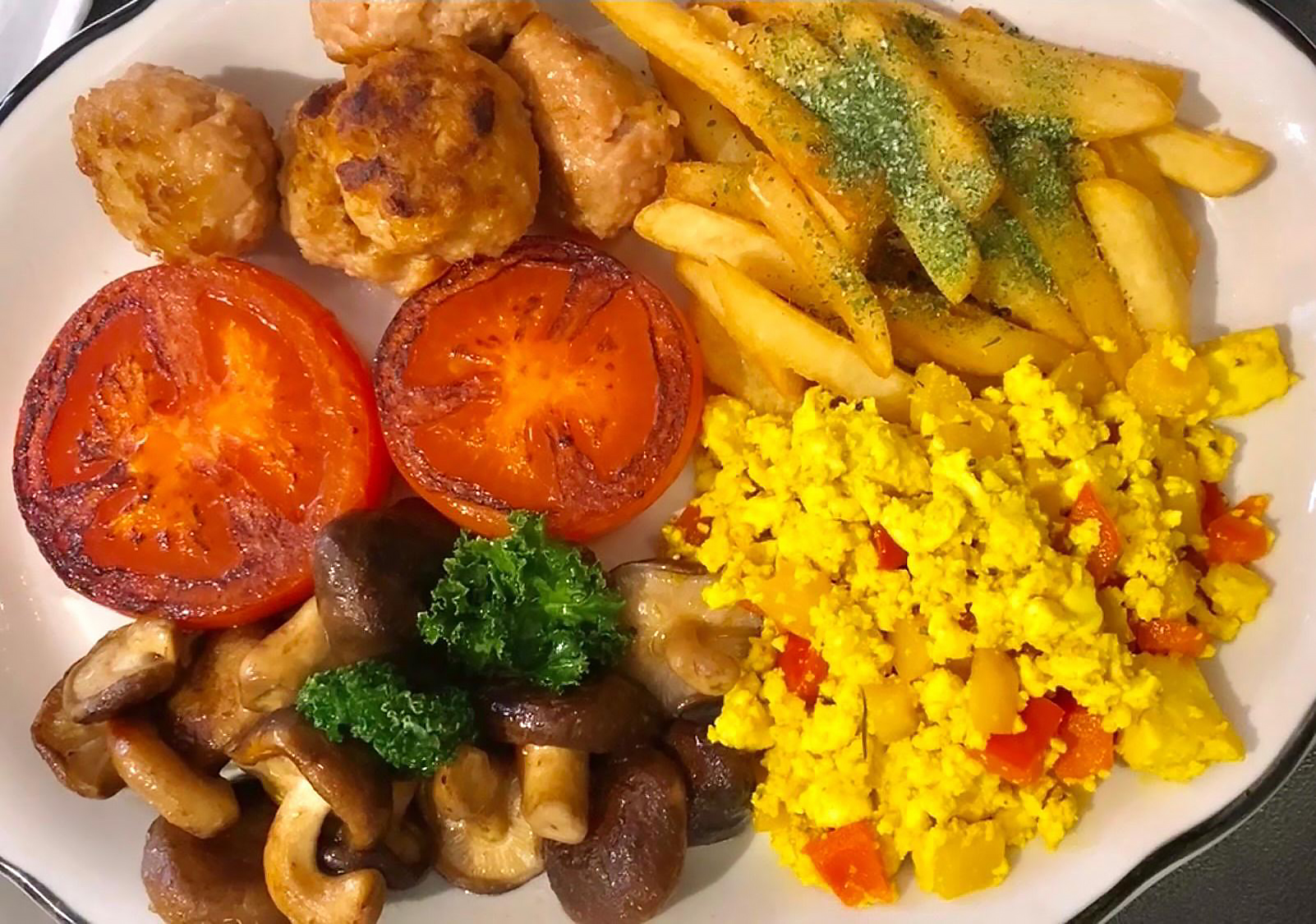 An argument for greener diets  
Animal rights advocates have long criticised the industrial animal agriculture industry as inhumane. Ethical concerns centre around production methods: In factory-like settings, farmers often subject animals to various forms of abuse, including lifetime confinement in cages or feedlots, operations without anaesthetic and forced pregnancy, among others.
Animal agriculture also has a significant impact on the environment. According to the environmental NGO Greenpeace, the industry has caused deforestation in many parts of the world. In fact, 70 per cent of the Amazon rainforest has already been destroyed to make room for massive cattle ranches and grazing lands. The industry also accounts for approximately 60 per cent of direct global greenhouse gas emissions, which exacerbate climate change by trapping heat. 
From a healthcare perspective, various studies have found a clear link between a high intake of red and processed meats and a higher risk for heart disease, cancer, diabetes and premature death. On the other hand, a plant-based diet – which usually results in increased consumption of fruits, vegetables, whole grains, legumes, nuts and seeds – can lower blood pressure and thus reduce the risk of heart attacks, strokes and other cardiovascular diseases.
"For the sake of the environment and our health, going plant-based is something we need to do urgently," she says. "From the education sectors and community associations to the Health Bureau and Environmental Bureau, society should come together to promote a diet that benefits sustainable development and human wellbeing."
Lao says better education about plant-based dining is a great place to start. Schools could teach children and parents about the benefits of a plant-based diet and cooking tips, so they can make informed choices. She also urges the government to mandate at least one vegetarian meal in public facilities – such as nurseries, schools, day centres, prisons and hospitals – mirroring a policy implemented in Portugal in 2017. 
On a personal level, Lai from Eighty Eight hopes that people keep an open mind about vegetarian diets. "A lot of people still think they can't get enough energy if they stop eating meat, but this is a very outdated concept," she says, emphasising that many customers of Eighty Eight are bodybuilders and fitness enthusiasts.
"Instead of thinking that quitting meat is a 'sacrifice', we should embrace a plant-based diet as natural," says Lai. "Once you go vegan or vegetarian, you will realise that you are also stepping into a lifestyle that is healthier, greener and more respectful to all forms of life."
Editor's Note: Eighty Eight is in the process of relocating to Avenida do Doutor Rodrigo Rodrigues in December.