Discover 7 of Macao's cheapest Michelin-rated meals
Discover 7 of Macao's cheapest Michelin-rated meals

Link copied
Going for a Michelin-rated meal doesn't have to break the bank. Here's your guide to affordable, award-winning eateries in Macao.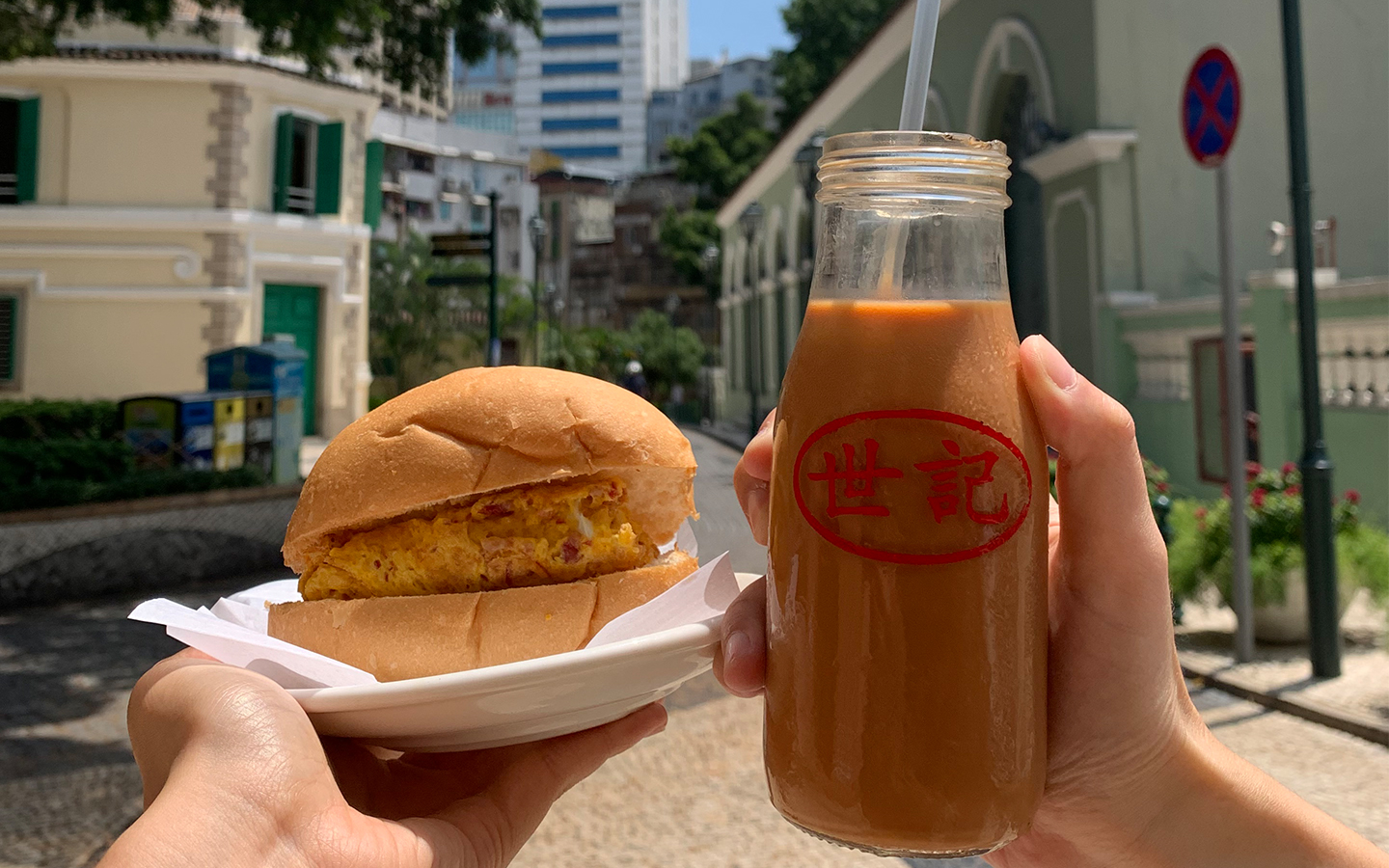 The Michelin Guide has long been an indispensable resource for diners around the world. Launched in 1900 as a means to encourage local tourism and road trips – a clever strategy to sell more Michelin tires – the guide evolved to introduce its iconic star rating system in 1926, highlighting fine-dining establishments in various countries.  
Eating at a Michelin-starred restaurant can be prohibitively expensive for many. But Michelin-quality food doesn't have to cost an arm and a leg, either. Thanks to the Guide's introduction of new and diverse rating systems – like the Bib Gourmand, Michelin Plate, and Green Star – savvy diners have more economical options than ever.
The 2021 Michelin Guide for Hong Kong and Macau includes an impressive 60 restaurants in Macao, ranging from three-starred restaurants excelling in haute cuisine to humble food stalls steeped in local culture. Here's where to find the city's most affordable Michelin-recommended meals.
Chong Shing 昌盛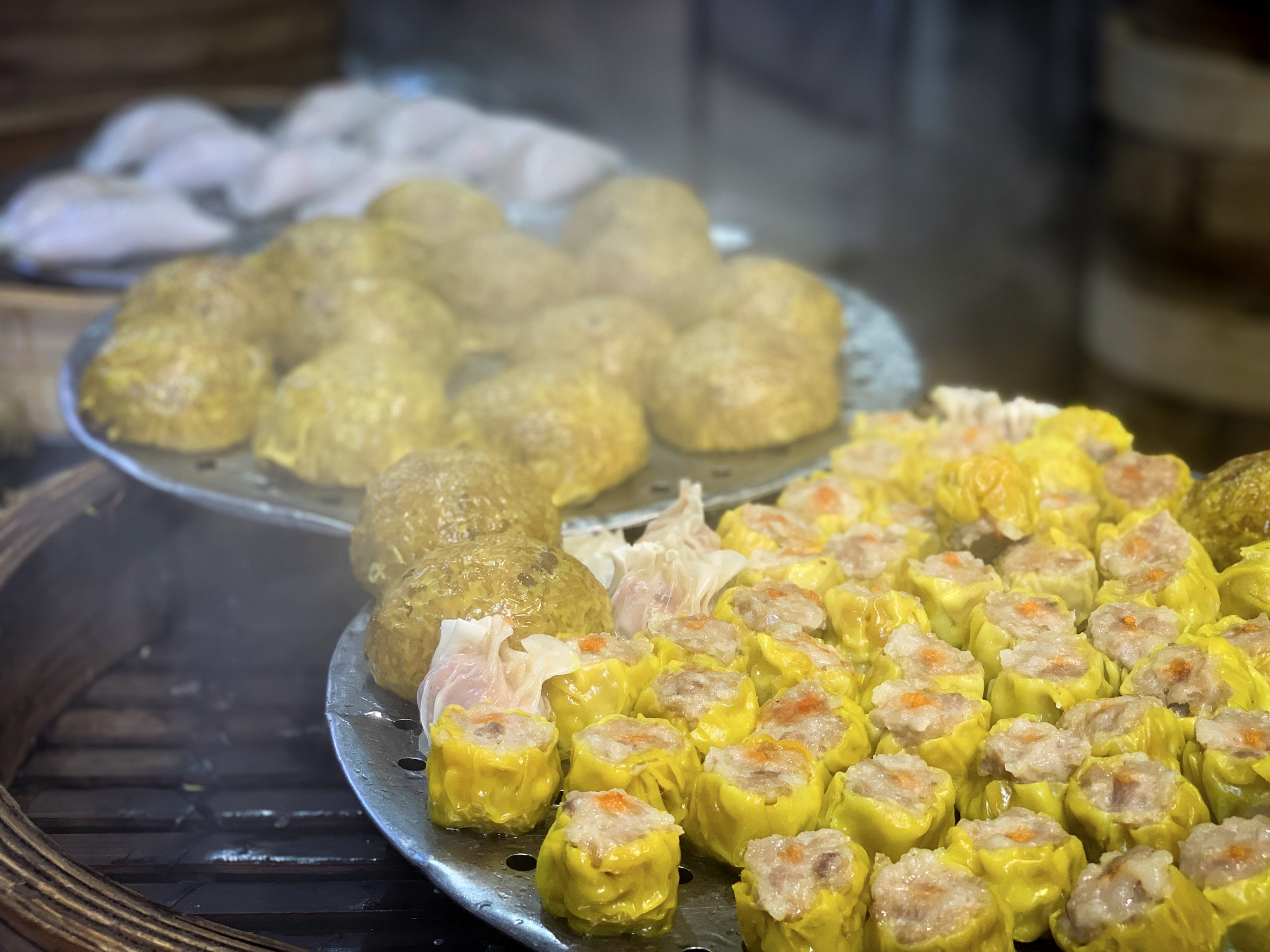 Hidden away down a small side street between the Red Market and the Three Lamps district, Chong Shing is a dim sum stall that's worth seeking out. This hidden gem has been in business for over 30 years, and has become a firm favourite with local residents. Bamboo steamers with fresh siu mai, mah lai goh (steamed sponge cake) and more are stacked high outside this unassuming spot. On our visit, the ladies manning the baskets recommended sponge cakes and sticky rice rolls as the most popular items to try.
MOP 10-20 • Street Food
Hours: 6:30-20:30
Phone Number: N/A
Address: 11 Tomé Pires, Macao | 新橋道咩啤利士街11號B舖地下
Google Map: https://goo.gl/maps/YQVuzUEkSbdiVuo6A
Sei Kee Café 世記咖啡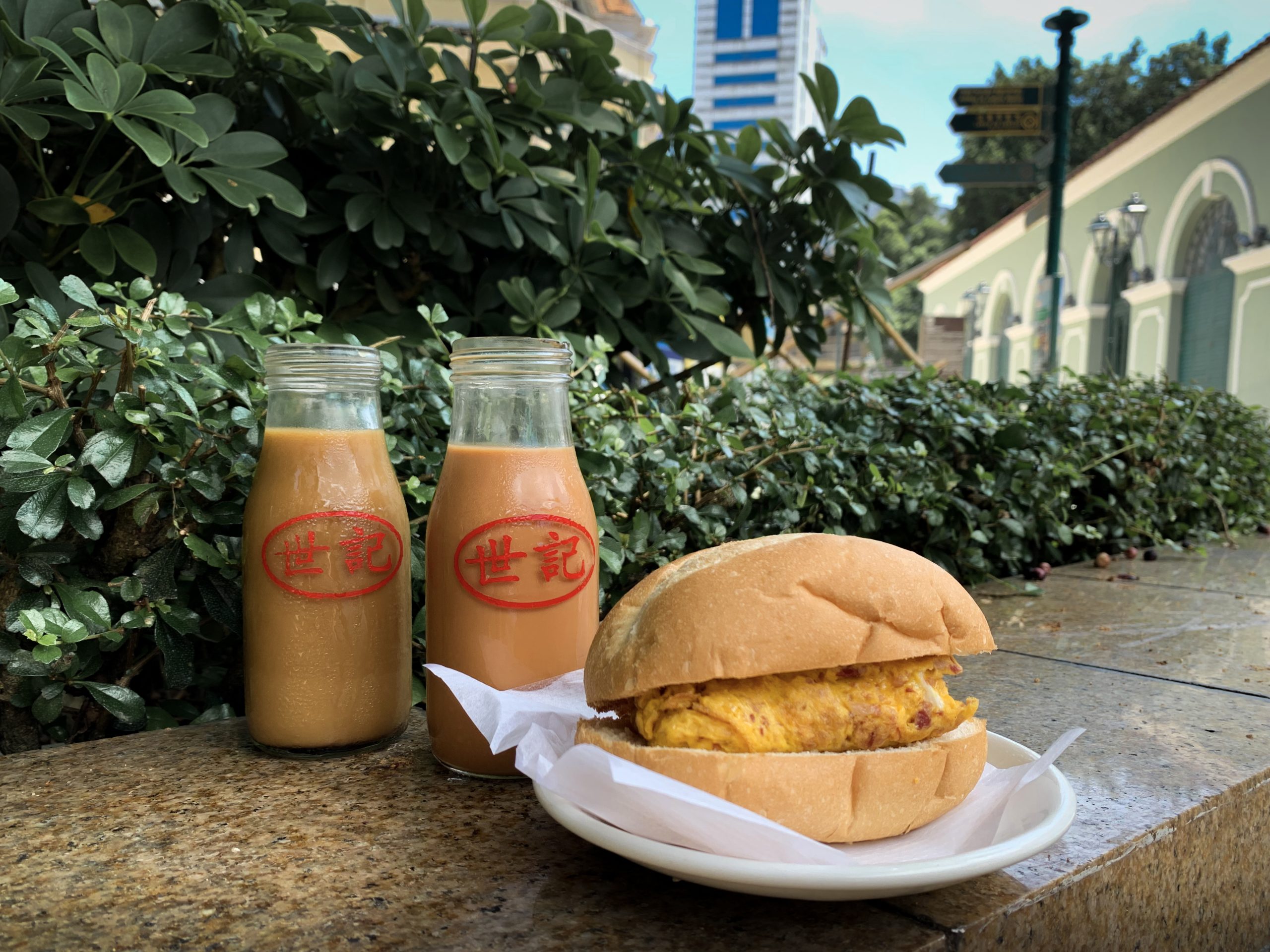 A Macao institution, Sei Kee Café has been serving up its famous milk coffee and sandwiches since 1965. Although they've opened several other locations over the decades, the original outdoor tea stall is still open on a quiet street just behind Dom Pedro Theatre.
Using family recipes that have been handed down over decades, the third-generation owner still brews the cafe's signature coffee in clay pots over charcoal stoves — a perfect accompaniment to specialities like egg sandwiches with salty beef, peanut toast, and noodle soup. At the Taipa Village branch, the cafe's pork chop buns — deep-fried to order and served with an egg omelette — are so popular, there's always a line out the door.
MOP 15-30 • Street Food
Hours: 8:00 – 14:30 (Closed on Sat & Sun)
Phone Number: (853) 6377 9664
Address: Calcada do Gamboa, Macao (opposite the Public Security Police Force station) | 新馬路崗頂吉祥里地下
Google Map: https://goo.gl/maps/CXtSEtfLJ1sfwbTz8  
Lord Stow's Bakery 澳門安德魯餅店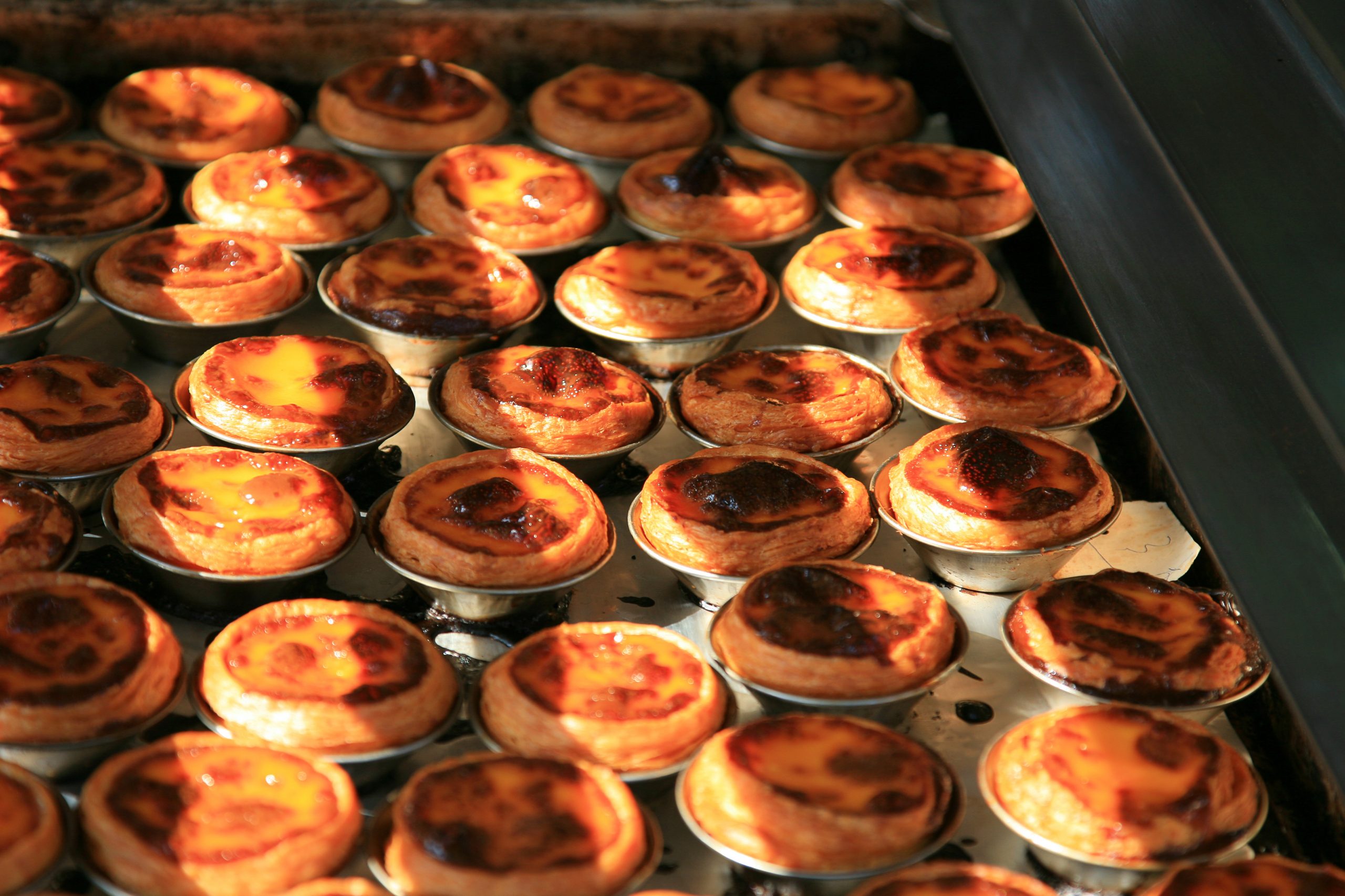 On the edge of the Coloane Village square sits a small, family-run bakery that attracts tens of thousands of tourists every year to taste one of Macao's most iconic foods: Lord Stow's egg tarts. Opened in 1989 by Andrew "Lord" Stow, the shop made a name for itself by creating a new version of the classic pasteis de nata (Portuguese egg tart). 
Stow replaced the traditional filling of flour and water with fresh cream, for a more custard-like texture, and caramelised the tarts until they were dark and crispy – much like crème brûlée. As legend has it, his staff were convinced the sweet treats would never sell with tops so "burnt". Of course, they were wrong; and prior to the pandemic, the bakery was selling anywhere between 7,000 to 10,000 egg tarts each day. What's more, Lord Stow's Bakery has gone global with franchises in Hong Kong, Japan, Philippines and South Korea.
MOP 20-30 • Street Food
Hours: 7:00 – 21:00
Phone Number: (853) 2888 2534
Address: 1 Rua do Tassara, Coloane Town Square | 澳門路環戴紳禮街1號地下
Google Map: https://goo.gl/maps/JRS1pa4QJF8Edb637
Leong Heng Kei Sopa de Fita 梁慶記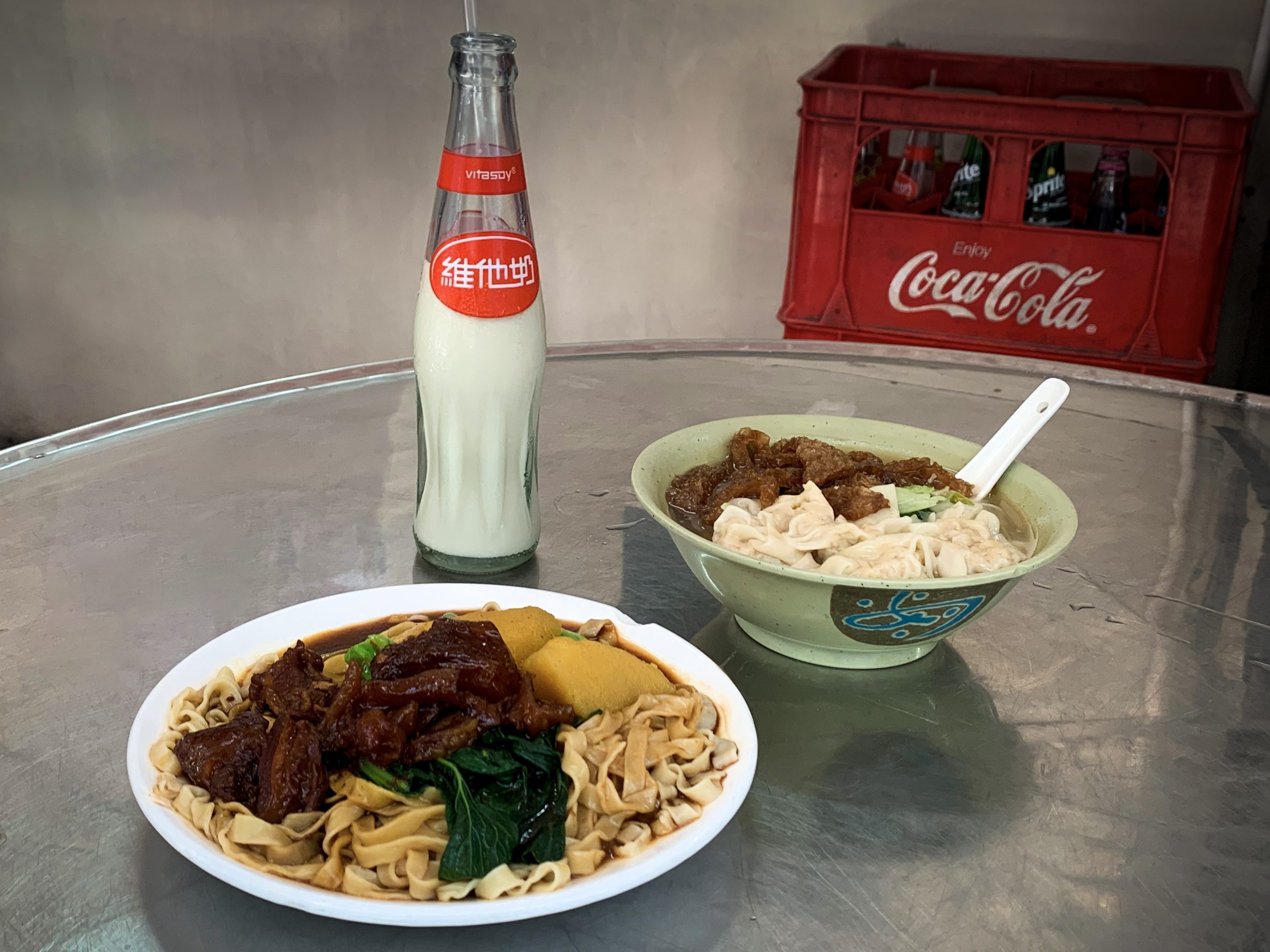 A visit to Leong Heng Kei is like stepping back in time. Located down a narrow lane off the busy Rua de Cinco de Outubro, this local street food stall run by Leong Kwok Hong has been serving up their famously springy egg noodles for the last century and still makes its noodles by hand each day. 
With just three communal tables, diners can expect to sit shoulder-to-shoulder with loyal customers who gather for a cheap and tasty meal. Delicacies here include pork knuckle, wonton dumplings and pigs blood jelly — or try the fresh noodles with beef brisket in broth for the true Michelin-approved experience.
MOP 25-35 • Street Food
Hours: 7:00 – 19:00
Phone Number: N/A
Address: 51 Rua de Cinco de Outubro | 十月初五街51號
Google Map: https://goo.gl/maps/WuiQ1E8GPWRADskS8
Ngao Kei Ka Lei Chon 牛記咖喱美食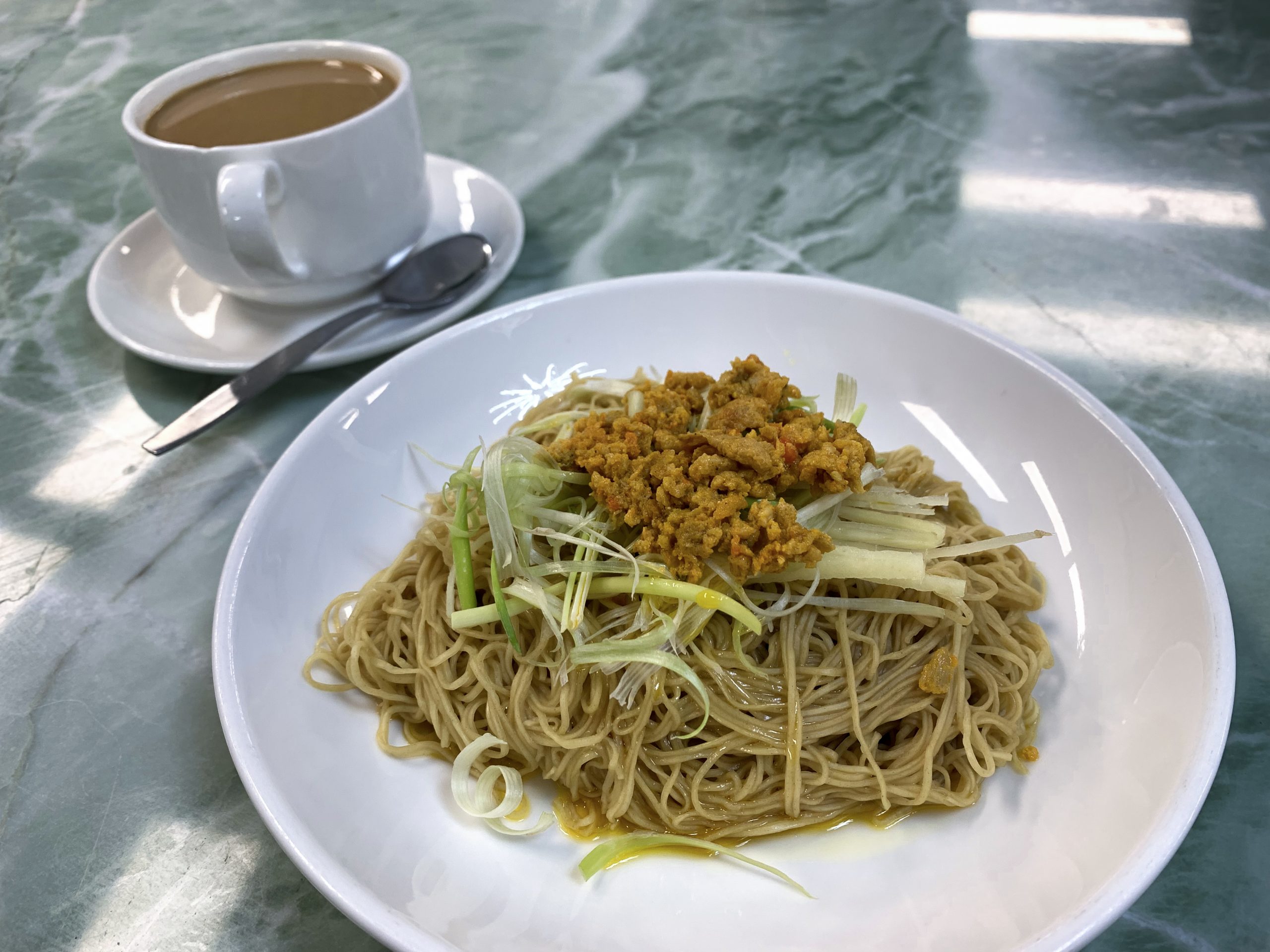 This unpretentious noodle shop may not look like much, but it has been recommended by the Michelin Guide every year since 2011. And with good reason: the seafood here is delightfully fresh and expertly prepared – especially the crab dishes, which many consider their speciality. 
The restaurant has been in business since 1997 and opened a second branch in 2019 to meet demand from a growing base of local seafood fanatics. The Michelin Guide recommends dishes like the swimmer crab congee, braised E-fu noodles with crab row, beef brisket and curry chicken with coconut milk. 
MOP 50-100 • Noodles and Congee
Hours: 7:00 – 19:00
Phone Number: N/A
Address: 1 Rua de Cinco de Outubro | 十月初五街1號
Google Map: https://goo.gl/maps/bkhwo5JY5CL6Xw8z6
Wong Kun Sio Kung 皇冠小館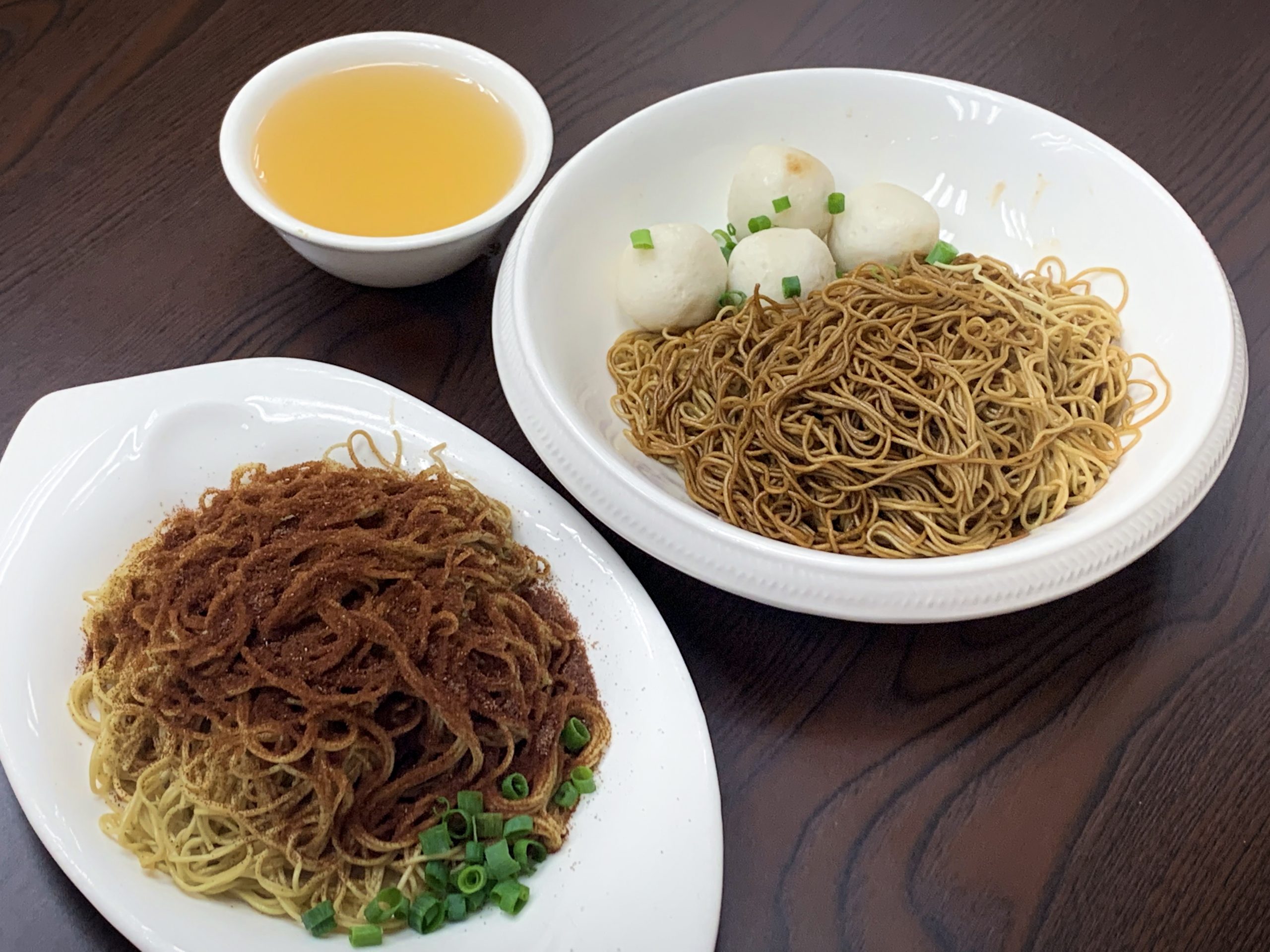 Open since 2000, this hotspot has become a local favourite for jook sing – noodles made using a centuries-old traditional bamboo method. Essentially, owner and chef Chiang Kun Mun rides a bamboo pole like a see-saw to blend and press duck eggs, flour and other ingredients together into tender strands of noodles.
Be sure to check out some of the celebrity photos on the walls at this venerable eatery — everyone from celebrity chefs like Chinese-American chef and food writer Martin Yan to Singaporean columnist and food critic Chua Lam has frequented Wong Kun Sio Kung.
One of the most popular dishes is the shrimp roe noodles, but there are plenty of other winners on the menu, including sea crab congee and deep-fried whitebait with salt and pepper. As a testament to his success, Chiang recently opened a second branch at Galaxy Macau's Broadway Food Street.
MOP 50-120 • Noodles and Congee
Hours: 8:00 – 1:00
Phone Number: (853) 2895 6125
Address: Rua do Campo, 308-310A | 水坑尾街308~310號A
Google Map: https://goo.gl/maps/ounzG22WkunkVyxu9
Lung Wah Tea House 龍華茶樓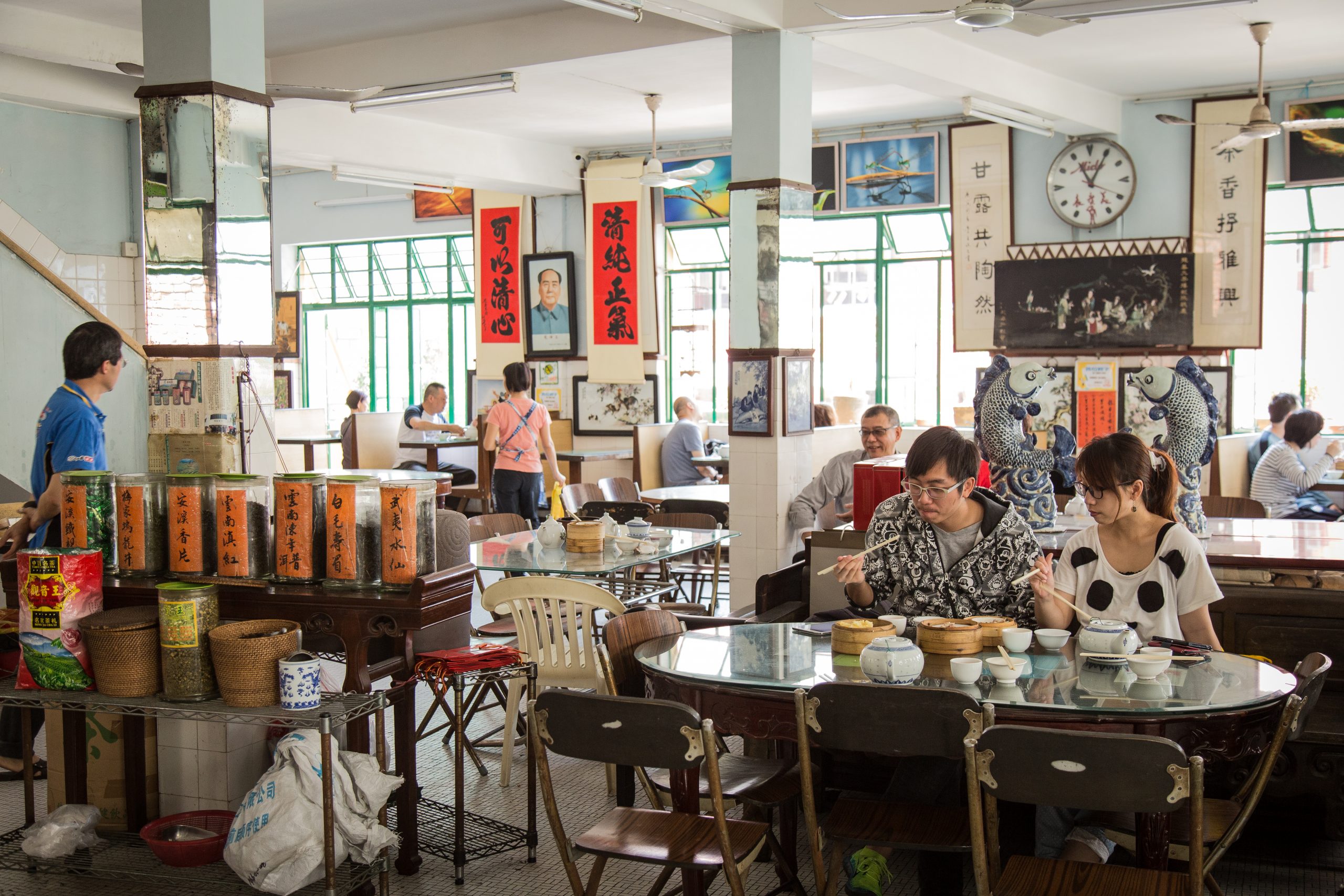 This airy traditional Cantonese teahouse – one of only three remaining in Macao – attracts hundreds of tourists and locals every day. Opened in 1963, the teahouse has retained the same charm since it opened, with retro furniture and china collections featured throughout the restaurant. 
Enjoy famous Chinese teas along with freshly made classic dim sum dishes. The small handwritten menu (Chinese only) includes dumplings with pork and mushroom, steamed meatballs with water chestnut, and the perennial southeastern Chinese specialty, chicken feet.
MOP 50-150 • Cantonese
Hours: 7:00 – 14:00
Phone Number:(853) 2857 4456
Address: 3 Rua Norte do Mercado Alm. Lacerda, Macao | 罅些喇提督市北街3號
Google Map: https://goo.gl/maps/uDZyQ6XumPigKKzo8