These are the Macao restaurants on the 2023 list of Asia's 50 Best Restaurants
These are the Macao restaurants on the 2023 list of Asia's 50 Best Restaurants

Link copied
Both are Chinese and both are at Wynn Palace. Two other Macao establishments fall outside the top 50 but are included among a list of 100 top places to dine.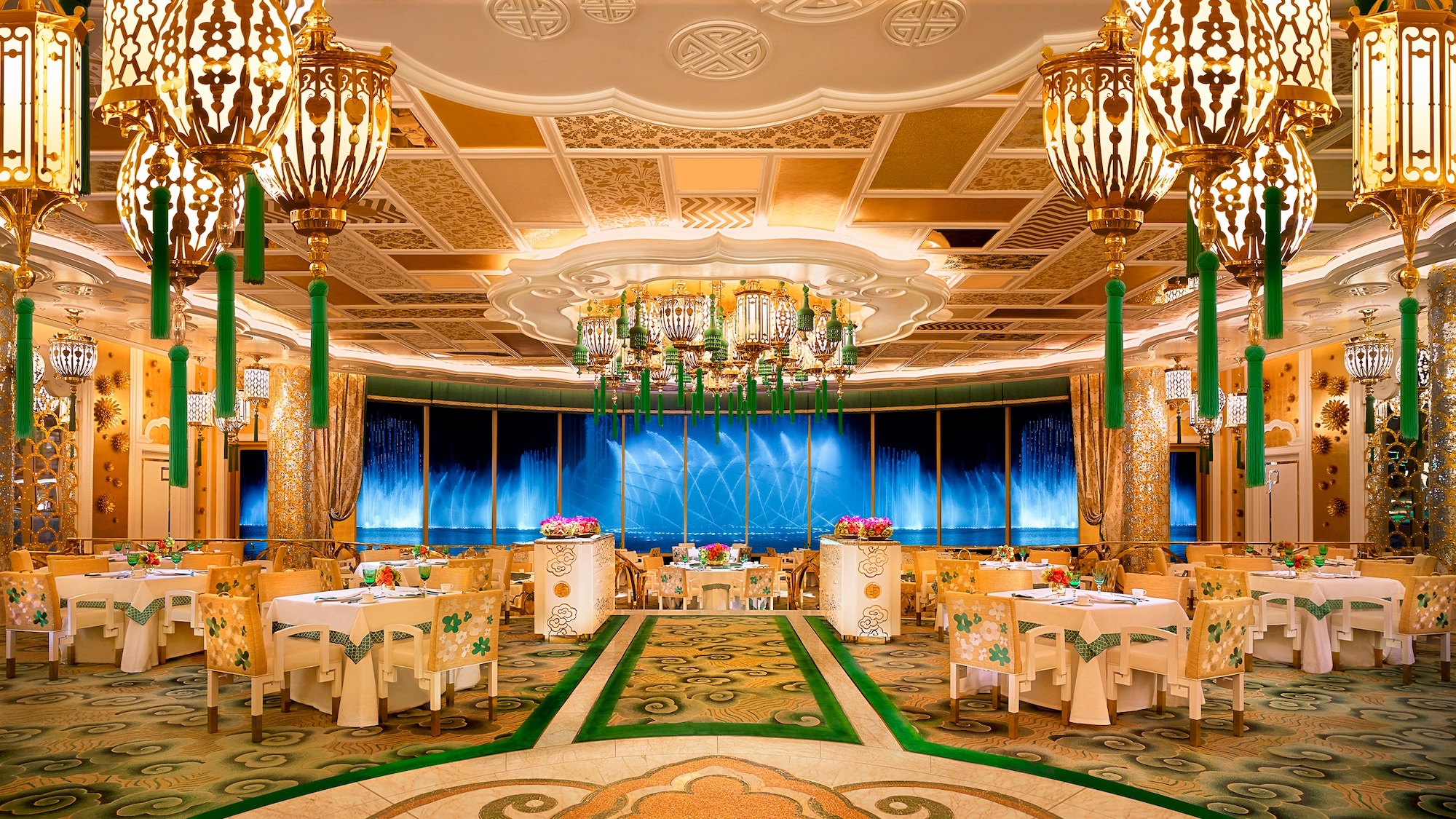 The release of the 2023 edition of Asia's 50 Best Restaurants has been a triumph for Wynn Palace, home to the only two Macao restaurants to be included on the list.
The resort's two Chinese restaurants, Wing Lei Palace and Sichuan Moon, feature at the number 39 and number 43 slots respectively. 
Reviewers also recognised the Golden Flower restaurant at Wynn Macau, putting it at number 92 on an extended list of Asia's best 100 dining establishments.
In a statement to media, Kristoffer Luczak, Wynn Macau's executive vice president of food and beverage, said: "These accolades especially recognise the efforts Wynn has made toward promoting the culture of Chinese cuisine and showcasing Chinese culinary [culture] on the global stage".
Falling just outside the top 50, at number 58, is another celebrated Macao restaurant, Jade Dragon at City of Dreams – the holder of three Michelin stars.
[See more: The top 5 restaurants in Macao for Macanese food]
Reviewers praised Wing Lei Palace as "the setting for celebrated chef Tam Kwok Fung's refined Cantonese cuisine, featuring the finest seasonal produce in the most opulent surroundings".
The restaurant has appeared in the top 50 for five consecutive years since 2019, appearing last year at number 47 – the only Macao restaurant on the 2022 list. 
Wing Lei Palace has also been awarded a Michelin star, a five-star rating from the Forbes Travel Guide and two Black Pearl Diamonds from the Black Pearl Restaurant Guide. Described as Greater China's culinary bible, the guide recently declared Tam to be Chef of the Year.
Meanwhile, Sichuan Moon last appeared in the top 50 in 2020. The brainchild of Wilson Fam, executive chef, and culinary director André Chiang – the recipient in 2018 of a Lifetime Achievement Award from Asia's 50 Best Restaurants – Sichuan Moon holds two Michelin stars and a five-star rating from the Forbes Travel Guide.
"The rankings are a tremendous encouragement for our Wynn culinary teams", Luczak stated.