Macau's GDP shrinks 26.4 percent in Q2 – lowest since 2011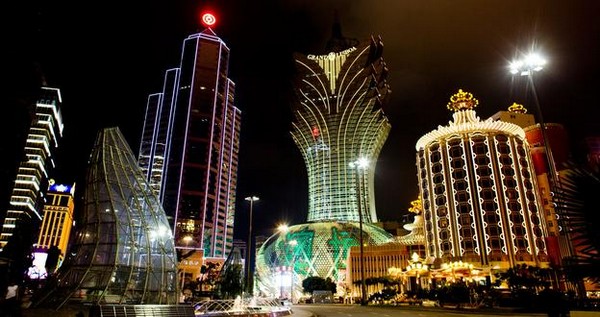 Macau's gross domestic product (GDP) dipped to its lowest since 2011 as high-stakes gamblers avoided the world's largest casino market amid the mainland's widening crackdown on graft and an economic slowdown.
GDP tumbled 26.4 percent year-on-year in real terms in the second quarter, the Statistics and Census Bureau (DSEC) said in a statement. The drop worsened from 24.5 percent in the previous quarter and 17.2 percent in the fourth quarter of last year.
The decline took Macau's GDP to 77.5 billion patacas at constant prices, making it the weakest since early 2011. At current prices, GDP stood at 88.3 billion patacas in the second quarter.
Macau has seen gross gaming revenue plunge 14 straight months due to the central government's corruption crackdown that kept high-stakes bettors at bay. The mainland's slowing economy has further curbed visits by mass market gamblers and non-gambling tourists.
"As long as the downward trend in gaming revenue is not reversed, the decrease in GDP would continue," Ricardo Siu Chi Sen, an associate professor of business economics at the University of Macau (UM), told Bloomberg.
The Gaming Inspection and Co-ordination Bureau (DICJ) is slated to report on Tuesday that the gaming slump deepened in August to a 37.8 percent drop, according to the median estimate of seven analysts surveyed by Bloomberg. That would reverse a gradual easing since February that had given hopes the gaming industry was recovering.
While its economy fared worse than crisis and debt-laden Greece in recent months, Macau's unemployment rate has held steady below 2 percent and its government maintained a surplus.
Still, the fiscal surplus of 8.63 billion patacas in the second quarter has almost halved from a quarter earlier amid falling gaming tax payments. Chief Executive Fernando Chui Sai On has said he would cut some government spending if the casino downturn worsens.
Package tour visitors in July fell 22.3 percent year-on-year to 820,000, according to official statistics released even as the number of hotel rooms increased 7.2 percent to 30,000 at the end of July. Mainlanders accounted for nearly 84 percent of July's total number of package tour visitors.
In the first seven months, hotel guests totaled 5.8 million and the average occupancy rate stood at 78.5 percent, down by 6.2 percent and 7.6 percentage points year-on-year respectively.
(macaunews/ macaupost)