Macau is expected to return to economic growth in 2017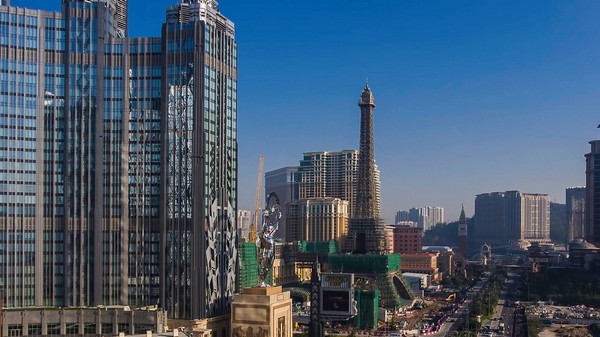 Macau should return to economic growth in 2017, the year in which, according to experts from the Economist Intelligence Unit (EIU) there will be a return to positive values ​​with a real rate of 4.6 percent, according to the latest report on the territory.
This positive growth rate occurs after three consecutive years of negative growth, of minus 0.9 percent in 2014, minus 20.3 percent in 2015 and a forecast for this year of minus 2.7 percent.
Gross fixed capital formation or investment will grow at a higher rate in 2017, according to the report, rising to 4.0 percent after growth rates of 0.9 percent in 2015 and a forecast of 0.7 percent this year, far from the 37.3 percent rate recorded in 2014.
This development stems from the fact that large private investors in Macau, the gambling license holders, have completed or are about to complete large hotel and game projects in Cotai, an area of ​​landfill between the islands of Coloane and Taipa.
The inflation rate, in turn, should increase by 40 basis points to 4.9 percent in 2017, after this year totalling an expected 4.5 percent, following 4.6 percent in 2015 and 6.0 percent in 2014 .
The trade deficit has expanded rapidly since 2009, a trend that is expected to continue this year and next but, given that exports of gaming-related services are of high value despite the contraction recorded last year and a half, the current account will remain largely positive.