CTM chief says security, privacy can coexist in cyberspace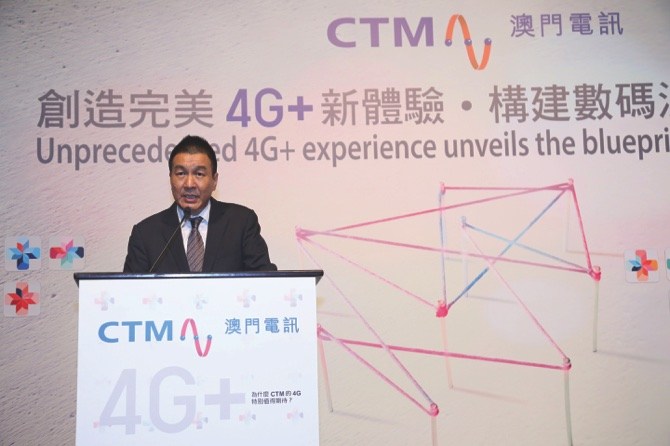 CTM CEO Vandy Poon Fuk Hei said Monday that the local telecom operator supports having a cyber security law in the city, pointing out he believes that security and privacy can coexist in cyberspace.
Poon made the remarks while speaking to reporters on the sidelines of a public function.
"I support the cause for a cyber security act or law in Macau because that can pull together all the effort to protect Macau from being attacked or from being sabotaged by any sources or any means of attacks, be it physical or logical," Poon said, pointing out that he doesn't think it would be a way for the government to carry out "mass surveillance".
However, Poon said he didn't want to elaborate on the matter as he hasn't seen the draft of the law yet because that would just confuse the situation.
"We monitor the traffic flow for our own network services, but we'll never get into the communication details of the customers, it's been like this for the past 36 years and it will stay like this forever," Poon said.
In response to a reporter's question whether the planned cyber security law would result in conflicts between security and privacy, Poon said that both could coexist in cyberspace.
"I don't think that's the intention of having the law. I think security and privacy can coexist, of course, there are suggestions on how customers' personal information is handled and as the operator we have the responsibility, but there would be some sort of pressure when we carry out the real-name system," Poon said, pointing out that if the system was to go ahead, it would be a matter of striking the right balance between security and privacy of customers' information.
According to The Macau Post Daily, the cyber security bill proposes the mandatory implementation of real-name registration for the provision of telecom services – i.e. customers will be required to provide their real identification data to telecom service operators, including when they buy a pre-paid SIM card.
The government is currently carrying out a 45-day consultation period on its cyber security bill that will wrap up on Wednesday next week.