Stress and uncertainty: Covid-19 has intensified mental health issues in Macao
Stress and uncertainty: Covid-19 has intensified mental health issues in Macao

Link copied
On this year's Mental Health Day, we discuss the psychological fallout of the Covid-19 pandemic with local residents and experts.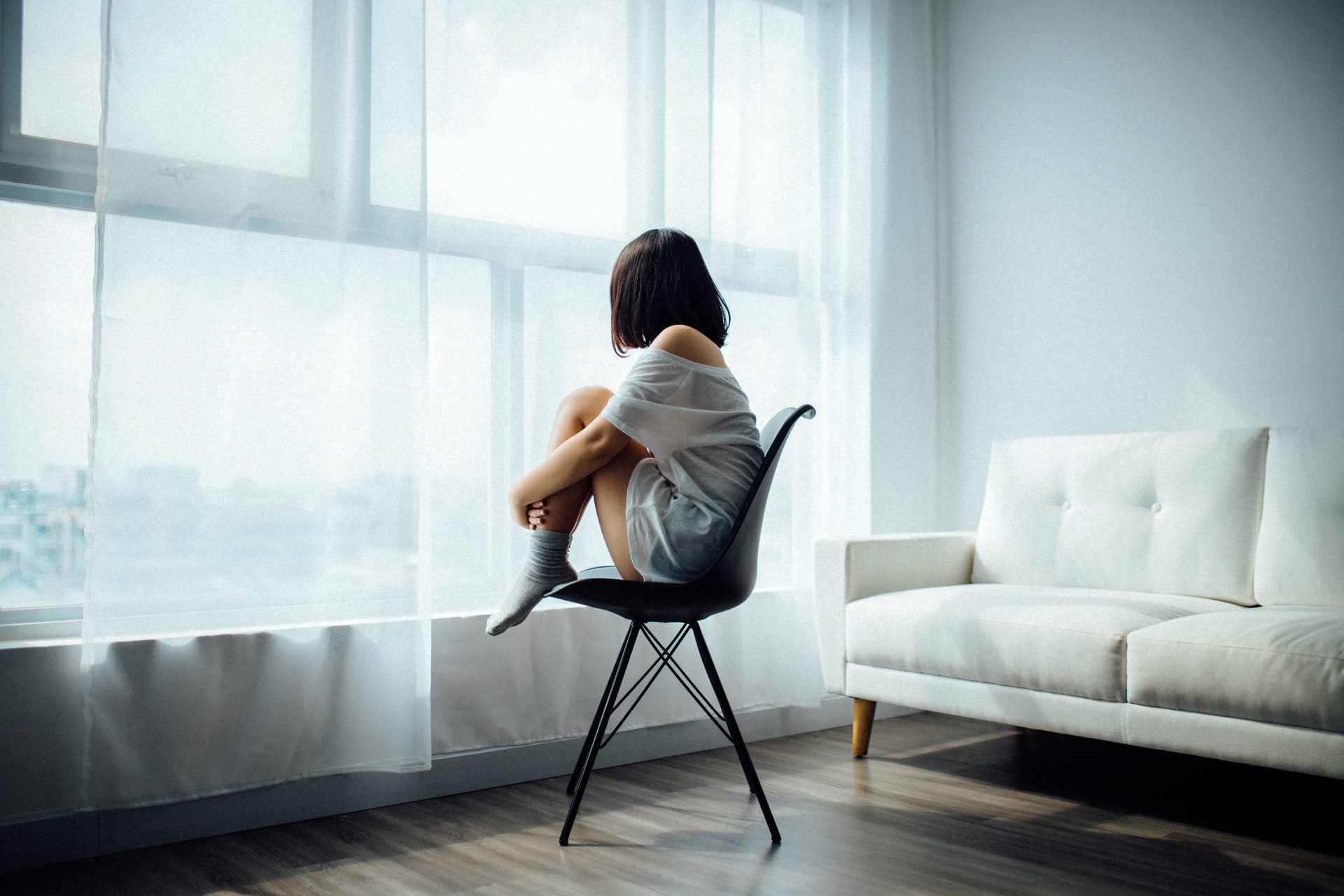 On 5 February 2020 during the early stage of the Covid-19 pandemic, Macao went into lockdown for the first time, closing all casinos, along with 18 other types of premises, including bars, cinemas and saunas, for 15 days. Between late January and May, all schools and universities shut down and switched to online schooling. On 18 March 2020, the city closed its borders to all non-residents with few exceptions and rolled out hotel quarantine measures for residents entering Macao, ranging from 7 to 14 days 
On 21 December 2020, it extended quarantine for arrival from 14 to 21 days. And just recently, the city went through its third round of mass nucleic acid testing following the most recent outbreak of three cases. As of 10 October, the city has counted 77 Covid-19 cases so far, none of which have resulted in a fatality.
The roller coaster of changes and upheaval of everyday life has caused many people to experience more anxiety, stress, depression and insomnia. Kelly*, who is in her early 30s, is one of them. The working mother of two learned she was pregnant with a third child at the end of 2019, and the news filled her with excitement. 
But Covid-19 emerged soon after and threw her into a tailspin. In the early days of the pandemic, she stressed about the virus – fearful for her unborn child and her family. Since July 2020, when she went back to work after maternity leave, Kelly has struggled to juggle work and childcare. She's also been arguing with her husband more frequently and suffering from sleep deprivation.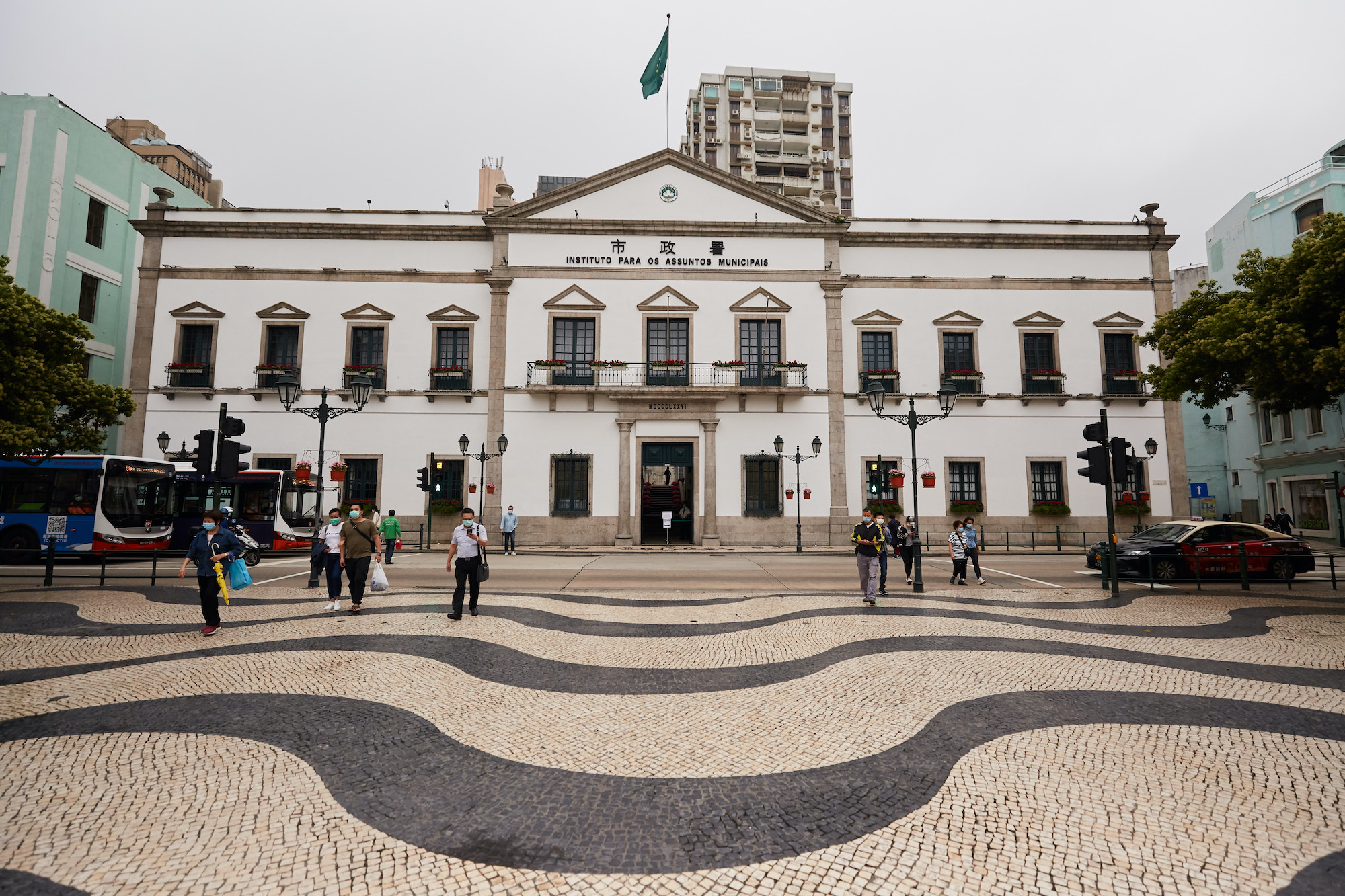 Often, she only gets a few hours of sleep a night between caring for the baby and insomnia. "My husband tries to help me with the housework. But when it comes to taking care of children, he is not as patient as I am and loses his temper sometimes," she says. 
"I feel exhausted and worry a lot about how to manage childcare. Sometimes I feel so helpless that I cry alone at night. But I need to hide it from my family because I don't want it to affect them." 
In addition to family challenges posed by Covid-19, many are struggling with constant travel restrictions, job uncertainty and day-to-day uncertainties. Macao resident Janice* has been studying for a master's degree in translation studies in Portugal since 2019. But when the virus began spreading in Europe in early 2020, she returned to Macao to finish coursework online and write her thesis. The move was "devastating", she says, since it made it harder to find books and research needed for her thesis and prematurely ended her life abroad.
She also worries about her family's financial stability. Her father, who works as a chef at a hotel restaurant, fears losing his job due to the low visitor numbers. "Sometimes, I feel useless because I can't contribute enough," she adds.
Recently, Janice was offered a job in London that she'd love to accept. But with Macao's recent Covid-19 outbreak and flight cancellations, Janice is concerned she can't make the job's start date. Meanwhile, she's also shouldering pressure from her family, who do not support the decision to move to London, where the Covid-19 infection rates remain high compared to Macao.
"So many worries run through my head at the same time, especially the thought of losing this career opportunity." About three months ago, she started experiencing insomnia. "Sometimes, I can't fall asleep until 8 am, and then I have to go to work three hours later. I feel like I am a zombie every day."
Mental health issues on the rise
Many people can relate to the situations experienced by Kelly and Janice. Between August and November last year, the University of Macau and Kiang Wu Nursing College of Macau conducted a survey on the mental health of Macao residents during the pandemic. Of the roughly 1,000 participants, 70.1 per cent said the situation impacted their daily lives moderately to severely.
What's more, 11.5 per cent and 6.3 per cent reported that they experienced moderate to severe symptoms of depression and anxiety, respectively; 26.4 per cent said they experienced moderate to severe fatigue; and 6.4 per cent experienced moderate to severe insomnia.
Henry Lao, the chairman of the Macau Society of Registered Psychotherapists, says the situation has sown uncertainty about the future and left many people feeling anxious. "The pandemic has sparked deep concerns about economic development, family wellbeing, lack of space and freedom and disrupted plans," he says.
The uncertainty also challenges resilience, especially when it comes to childcare. "Whether a family can rebound from disruptive incidents depends on the bonding and communication within the family," he adds. "For instance, can they agree to share household chores? Can they take no-pay leave to stay home with the children?" 
Regarding Kelly and Janice's cases, Lao says sleep deprivation and depressed moods are telltale signs of those under immense stress. "If these symptoms persist for more than two weeks, then the person should pay attention to whether there are more symptoms that may indicate depressive disorder, such as a change in interest and appetite, loss of energy or fatigue."
Lao also worries about how the pandemic is impacting the mental wellbeing of children and teenagers. Although no local surveys are available, Lao believes that isolation, virtual schooling, and decreased socialisation have also impacted teenagers.
"The adolescent years are a stage of role identification. Before the pandemic, young people could visit community centres, join interest classes or do volunteer work," he says. "But now, these activities are always cancelled or suspended. The channels for teenagers seeking identification and recognition are narrower." 
Leah Lin, a registered clinical psychologist who works with parents and teenagers in Macao, echoes Lao's concerns. "Adolescence is an important developmental period in which teens shift their social interactions from family-focused to peer-focused," she explains. "For the teenagers who need support from physical socialisation, on-going social distancing can affect their emotions, social skills and altruistic behaviours."
Unlike in Europe or the US, where people start seeking mental health support at a young age, there is still a stigma surrounding counselling and therapy in Macao

– Leah Lin, registered clinical psychologist
Lao worries that the lack of in-person socialising could drive teenagers deeper into the online world, where polarised discourse and bullies tend to be more prevalent. "Since people usually identify and interact with groups that share similar values, they will be even less likely to exchange with those with different values on the internet," says Lao. "This increases emotional susceptibility and makes people more likely to overreact."
A 'catalyst' for mental health awareness 
According to Lao, a local psychiatric clinic he works with has seen 1.8 times the number of patients since the pandemic began in early 2020. In addition to conditions exacerbated by Covid-19, he also attributes this phenomenon to greater awareness about mental health in general. The pandemic may have been a "catalyst" that magnified stressors among Macao residents, he says, but the problem "did not happen overnight".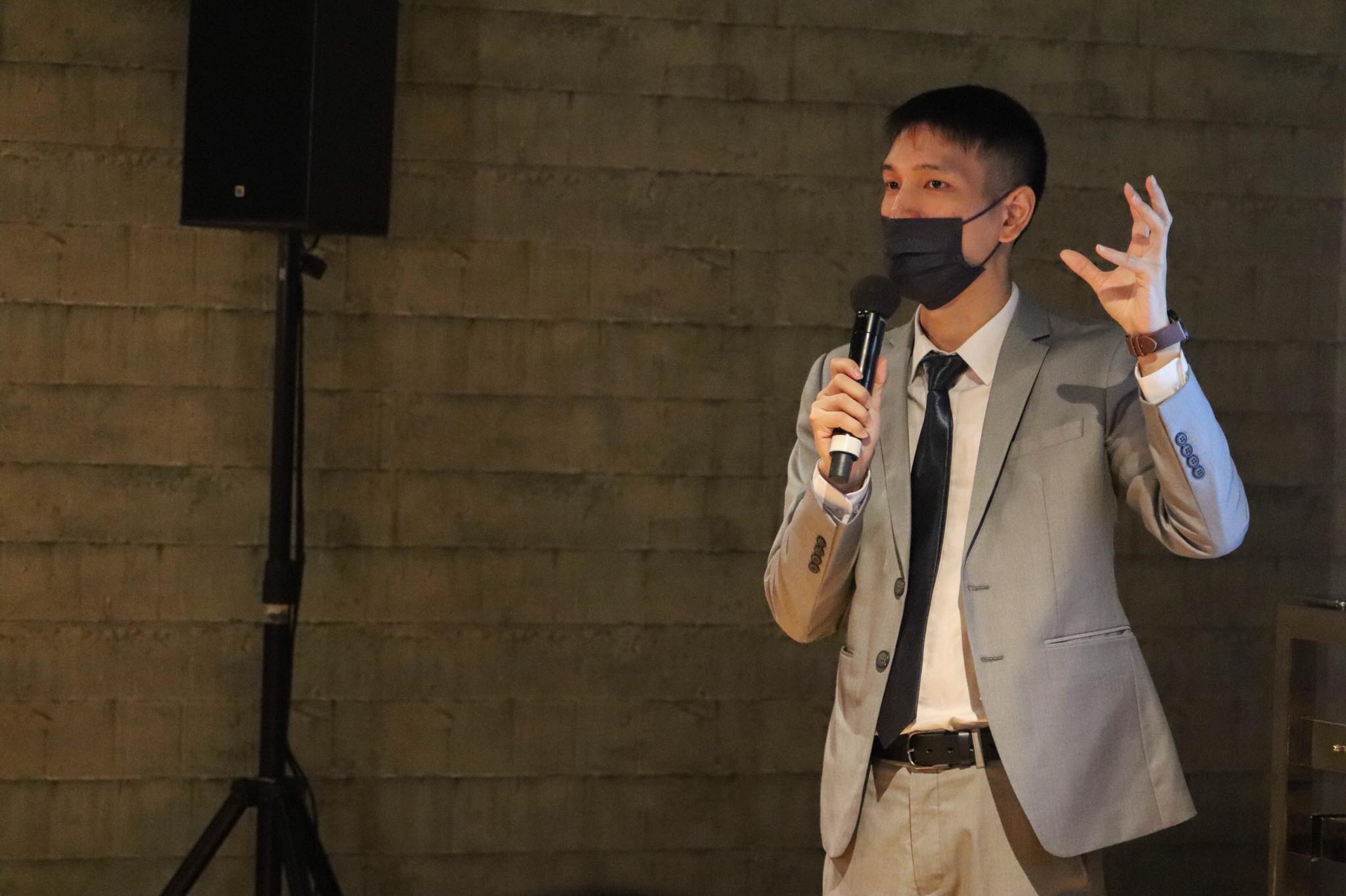 In fact, in 2019, the University of Saint Joseph screened Macao residents for depression and found that 40 per cent of the 466 respondents experienced different levels of depression. In addition, about 10 per cent said they had experienced suicidal thoughts. 
In response to an inquiry by local media TDM, the Department of Psychiatry of the Conde S Januario General Hospital said that the number of first-time visitors at its clinic has been on the rise in recent years, with schizophrenia, moderate depression and adjustment disorder being the most common conditions. 
Likewise, before the pandemic, Macao's statistics on youth mental health also raised alarm bells. According to the Macau Secondary School Students' Health Behaviour Survey 2017-2018 published by the Health Bureau, 20.5 per cent of nearly 4,400 secondary students surveyed said they had seriously considered suicide while 3.5 per cent had committed suicidal acts, such as cutting a vein or overdosing on drugs, in the past 12 months. Only 17.3 per cent of the students who had considered suicide sought social support. 
"[The worsening mental health conditions in Macao] have a lot to do with the social atmosphere, which lacks diversity and encourages emotional control," he explains. "From workplaces, which are mostly service-related, to schools and families, our entire society tends to discourage people from expressing their feelings and opinions."
An academics-focused mentality also contributes to this feeling of hopelessness among local young people, says Lao. "If you fail at school, you will have no future – this is still a prevalent belief in our society," he warns. "As society provides no alternative path, those who struggle with school may continue to suffer."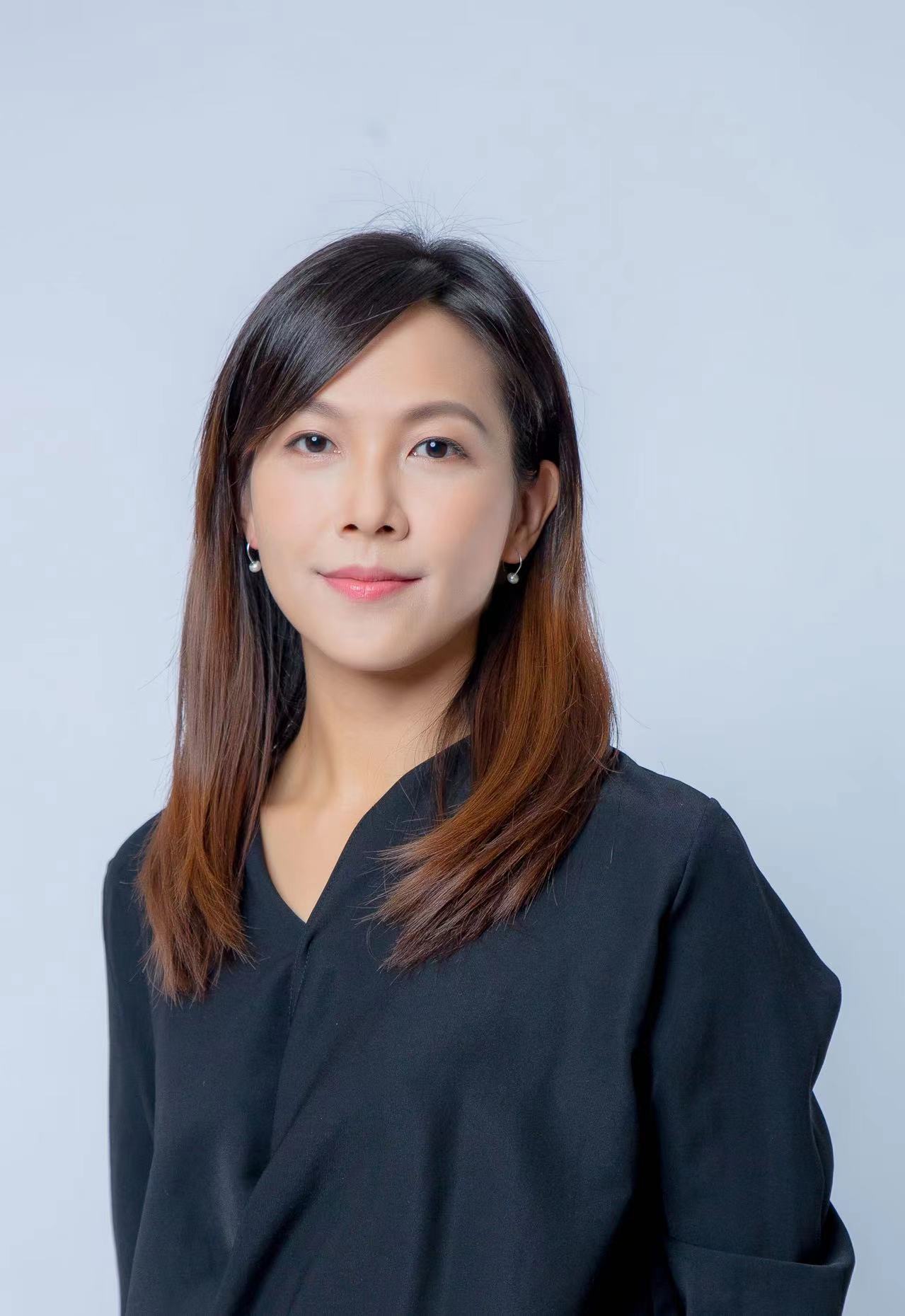 More support for mental health 
Mental health services have become more accessible over the years. Currently, residents can access free mental healthcare services at the Department of Psychiatry of the Conde S Januario General Hospital, as well as government-subsidised organisations, such as the Women's General Association of Macau and Macao General Union of Neighbourhood Associations. The Health Bureau also operates a support hotline where psychotherapists can provide counselling and referral services over the phone. 
However, the ratio of clinical psychologists in Macao remains relatively low. According to the Health Bureau, by the end of 2018, there were only 54 registered psychotherapists in the city (15 of whom worked in the public system and 39 in private), which translates to about eight practitioners per 100,000 inhabitants. The ratio is 58 per 100,000 in Canada, 28 in the United Kingdom, and 33.9 in the US.
Even if more health care specialists were available in the city, both Lin and Lao say the local population may not embrace mental health care.
"Unlike in Europe or the US, where people start seeking mental health support at a young age, there is still a stigma surrounding counselling and therapy in Macao," Lin laments. 
"As a result, when confronted with challenges in uncertain times like the pandemic, most people will first look for 'practical support', such as financial subsidies. They will only seek mental health support when they observe obvious symptoms of mental conditions."
The experts believe that Macao needs a more diverse approach to promote mental health awareness, especially during the pandemic. "We need to integrate mental health and wellbeing, as well as education on life and death across the school curriculum," says Lao. "These topics have been taught in schools in many Western countries, such as the UK."
On a personal level, Lao suggests that individuals and families try to accept change. "When life-changing events happen, we need to respond with a new mentality and approach to life," he says. "If we insist on living the new normal with the old mentality, the issue of adjustment and discomfort will never disappear."
Janice, the master's student, now has a flight booked from Macao to London via Singapore, scheduled to take off next week. She continues to worry about her flight taking off in the wake of the recent Delta variant outbreak in Macao and her thesis, which she is still working on. "I am lucky to have a job but I haven't had any time to exercise or relax. I am worried about money, my family and my career," she says. "I have also sought help from therapists but I think the best solution to relieve the stress is overcoming all the problems I am dealing with."     
For Kelly, she says "the pandemic situation has made me grow up a lot." Since the early days of the pandemic, the young mother has learned several ways to reduce stress, such as opening up about her problems with close friends or simply ordering her favourite food at lunch to help her relax. 
"I have to learn to appreciate and find joy in little things in life," says Kelly. "Because to take care of my children, I need to take care of myself first."
*Last name withheld due to privacy concerns.
---
Check in with yourself 
There's no better time to check in with yourself than World Mental Health Day. Lao says you should pay special attention to these four things: 
1) Appetite, sleeping patterns and digestion 
Insomnia, digestive problems and significant changes in eating habits (such as increased hunger or lack of appetite) can be prominent symptoms of a mental health issue. 
2) Physical distress of unknown cause 
In Asian culture, many people do not openly express their feelings and emotions. Suppressed emotions can emerge as physical symptoms, such as pain, weakness or shortness of breath. 
3) Loss of interest
If you suddenly lose interest in something you used to enjoy, for instance, watching TV series and meeting friends, this can be a sign of emotional distress. 
4) Fill out a mood thermometer
You can check in on your depression, anxiety and stress levels by regularly filling out this form. 
Need support? If you need to speak to someone, the Life Hope Hotline operated by Caritas Macau is available at (853) 2852 5222 for Cantonese speakers and (853) 2852 5777 for English speakers.
In addition, the Women's General Association  (2821 6099) and the Community Counseling Team of the General Union of Neighbourhood Associations of Macau (2822 7556) offer counselling services.