Madonna's 'Rebel Heart' Tour coming to Macau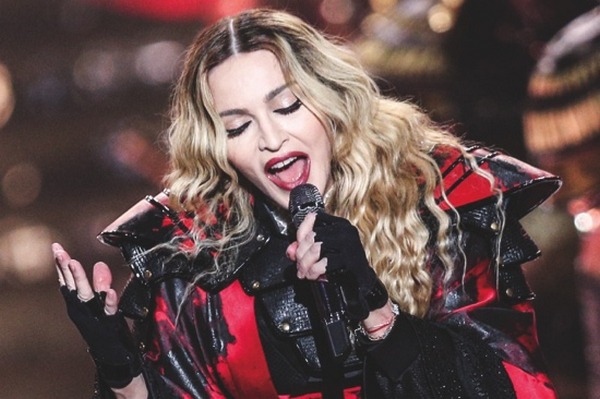 The pop star Madonna is bringing her "Rebel Heart" tour to Macau in February next year. The US artist is set to perform at Studio City's Event Center, according to an announcement made yesterday by Melco Crown.
The 'Rebel Heart Tour', which will arrive in Macau on February 20 and 21, 2016, is supporting Madonna's 13th studio album 'Rebel Heart' which includes the Billboard Hot 100 hit, 'Bitch, I'm Madonna'. The hit single features star-studded cameos by Beyoncé, Nicki Minaj, and Kanye West, as well as appearances by Miley Cyrus, Katy Perry, and Rita Ora.
"We are extremely proud to announce that Studio City, representing Macau, will be one of the key destinations to stage the world's biggest act at its futuristic event center, alongside the famous Madison Square Garden in New York and The O2 Arena in London," said Studio City president Mr JD Clayton.
"This is also the first time for Macau to confirm such a world-class concert. With the theater-quality acoustics, premium seating and intimacy provided by the skillfully designed space within our event center, we believe the spectacular musical experience delivered at Studio City will be the most theatrical spectacle ever hosted in Macau's history," he added.
(macaunews/ macaudailytimes)