Local conductor Lio Kuok Man takes the helm at Macao Orchestra
Local conductor Lio Kuok Man takes the helm at Macao Orchestra

Link copied
Internationally acclaimed conductor speaks of falling in love with music as a child, sets out mission to engage wider audience in the city.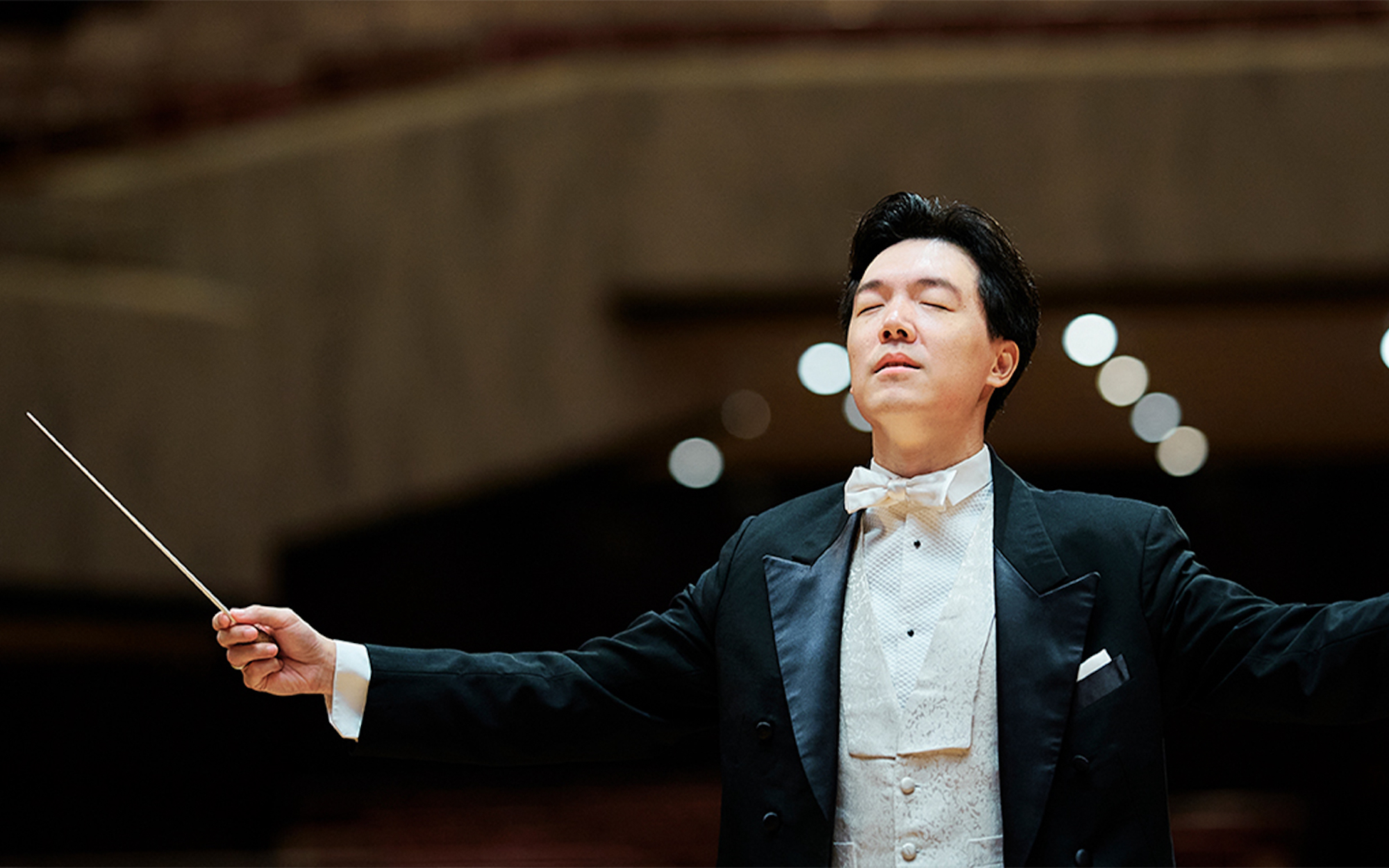 Local conductor Lio Kuok Man has been appointed as the Macao Orchestra's principal guest conductor and artistic advisor. 
According to the Macao Orchestra Company, Lio was the second prize winner of the 3rd Svetlanov International Conducting Competition in Paris, and has served as the first Chinese Assistant Conductor with the Philadelphia Orchestra. Lio has been praised by the Philadelphia Inquirer as a startling conducting talent.
Lio is also serving as programme director of the Macao International Music Festival and resident conductor of the Hong Kong Philharmonic Orchestra.
Lio said that it was a great honour to serve as a principal guest conductor and artistic advisor for the restructured Macao Orchestra on its 40th anniversary. 
Macao Orchestra Company Limited was established in February this year by the government to manage the operations of the Macao Orchestra and the Macao Chinese Orchestra. 
Lio noted that the first symphonic concert he listened to was Brahms Symphony No. 2 performed by the Macao Orchestra when he was five years old, and he was deeply mesmerised by the orchestra's sound, after which he started to fall in love with music and dreamt of becoming a musician. 
Lio said he was looking forward to leading the Macao Orchestra to carry on this dream, trying to engage more local audiences with music. 
According to the Macao Orchestra, it aims to bring to its audiences a wide range of concerts in the new season: the Eternal Classics series featuring classics interpreted by internationally renowned soloists; the Music at World Heritage series in which chamber music is played at Macao's UNESCO World Heritage sites; and the educational series – Music Talks – which gives audiences a better understanding of music; as well as the Festivities series for families, The Macau Post Daily reported.