7th Sino-Lusophone Cultural Week starts next Friday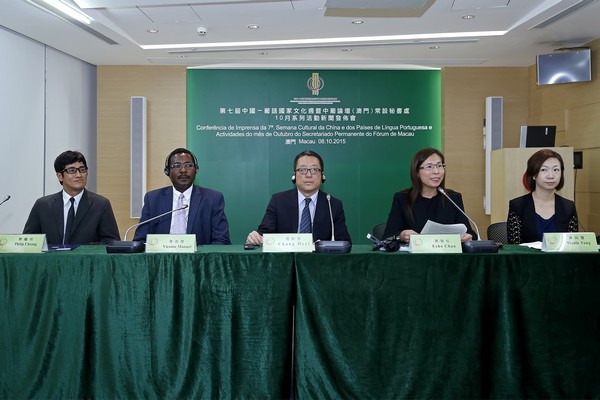 The 7th China and Portuguese-Speaking Countries Cultural Week will begin next Friday and last until October 25.
The annual event, which will cost the government about 9.4 million patacas, 3 to 4 percent less than last time, will be held at various locations including the Carmo area in Taipa, the Ruins of St Paul's and Largo do Senado.
Echo Chan Keng Hong, deputy secretary-general and co-ordinator of the Supporting Office of the Permanent Secretariat of the Forum for Economic and Trade Co-operation between China and Portuguese Speaking Countries, announced details of the event during a press conference on the premises of the forum in Nape.
Asked by reporters before the press conference about the budget for the event this year, Chan said she expected the expenditure to be pared by about 3 or 4 percent, with the budget planned to be reduced to 9.4 million patacas as the spending on advertising could be reduced.
The event will feature Portuguese food, handicrafts from Shantou, exhibitions and performances.
The forum, which holds ministerial-level meetings every three years, is overseen by the Ministry of Commerce in Beijing.
The term "Lusophone" denotes the world's eight Portuguese-speaking countries and Diaspora.
(macaunews/macaupost)