Security guards infected with Covid-19 failed to wear facemasks properly
Security guards infected with Covid-19 failed to wear facemasks properly

Link copied
Health chief Alvis Lo Iek Long blasts lax procedures at quarantine hotels and warns Macao residents to strictly observe prevention measures.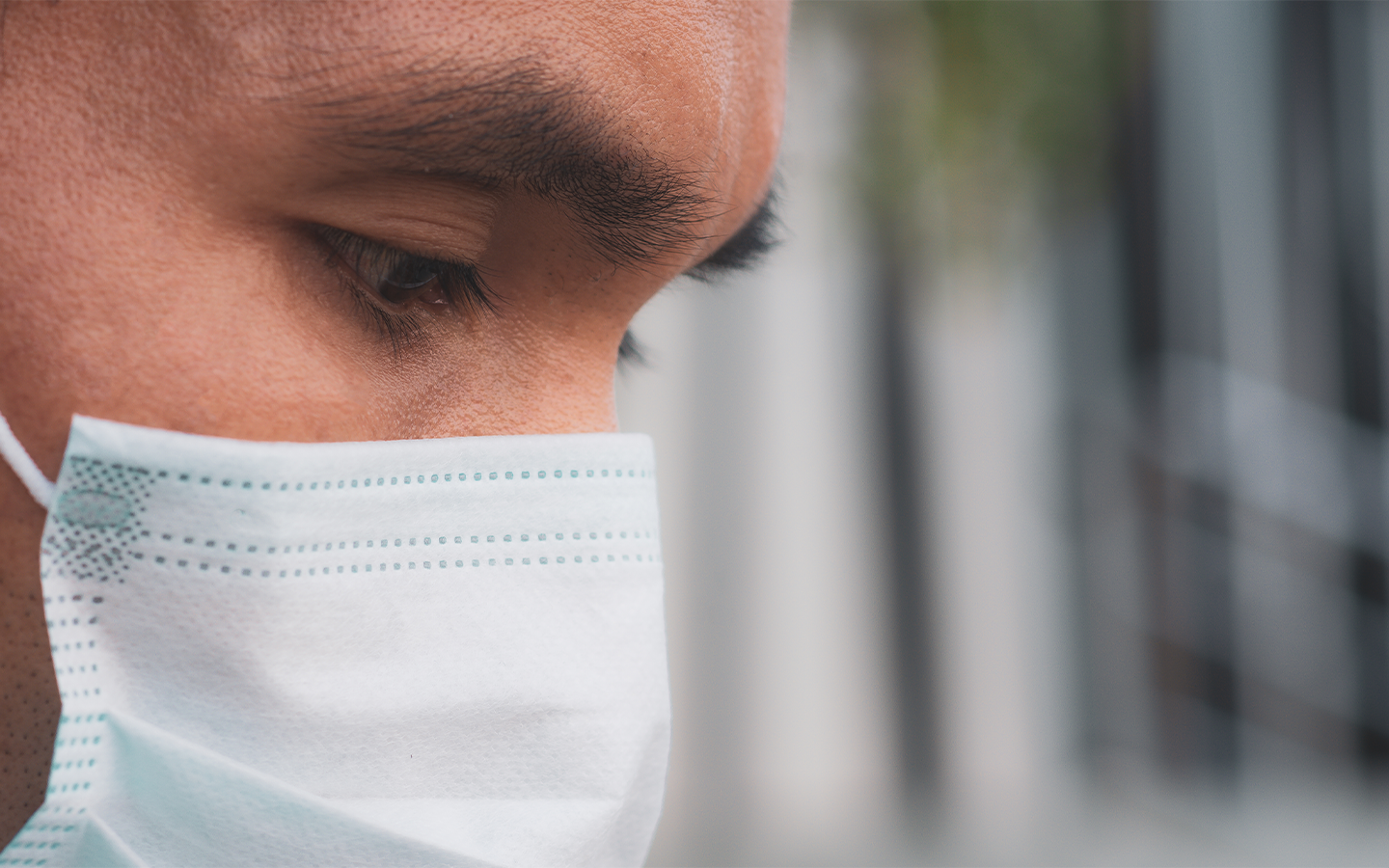 Macao's latest Covid-19 Delta variant cases were infected after failing to wear their facemasks properly.
Health Bureau (SSM) Director Alvis Lo Iek Long said that the 65th and 66th cases – two security guards working at the Golden Crown China Hotel – were infected by the 64th case, a local resident holding Turkish nationality, who was quarantined there.
The three cases were confirmed last Friday and Saturday.
Lo said that the government was aware that some staff working at the city's quarantine hotels have been letting their guard down in Covid-19 prevention when performing their duty.
Lo said that after scrutinising the hotel's CCTV footage, SSM officials discovered that the two security guards, who were in contact with those undergoing quarantine, "obviously" did not wear their facemasks properly while on duty. "Although they were wearing a facemask, the way they were wearing them was obviously wrong," Lo said.
Health Bureau Control of Communicable Diseases and Surveillance of Diseases Department Coordinator Leong Iek Hou said that the hotel normally deploys a security guard on each floor, tasked with preventing those in quarantine from leaving their rooms, delivering meals to guests by putting them outside their doors, and collecting the trays afterwards.
According to Leong, both security guards worked on the 13th floor of the hotel, one on the day shift and the other on the night shift.
Leong said that the CCTV footage shows that both were in contact with the 64th Covid-19 patient while they were not wearing their facemasks properly.
Leong added that while the two security guards always wore their facemasks, both often left their nose uncovered, and sometimes even their mouth uncovered. "Wearing a facemask in this way completely fails to achieve its purpose," Leong said.
"Quarantine hotels, including staff, have the responsibility to carry out Covid-19 prevention measures in strict adherence with the Health Bureau's guidelines. We cannot check 24/7 whether everyone [at the quarantine hotels] is wearing a facemask or carrying out their tasks in line with our Covid-19 prevention guidelines," Lo said.
"Why have some staff members failed to carry out their tasks in line with our Covid-19 prevention guidelines? It is possibly because their awareness is not strong enough. Awareness determines their behaviour. Some staff members may think that they are not risking infection as very few people have been confirmed as patients during their hotel quarantine period for a long time, because of which they have possibly let their guard down in their Covid-19 prevention awareness."
The health chief also said that many residents, in general, have let their guard down in Covid-19 prevention.
"Not only some staff members [at quarantine hotels], many residents also think that they are not risking Covid-19 infection as there has been no Covid-19 problem [in Macao] for a long time," he said.