Negative 24-hour NAT validity required to cross all Macao-Zhuhai border checkpoints
Negative 24-hour NAT validity required to cross all Macao-Zhuhai border checkpoints

Link copied
New measure likely to last one week. All staff at Land and Urban Construction Bureau to undertake four NATs over next 5 days after security guard tests positive.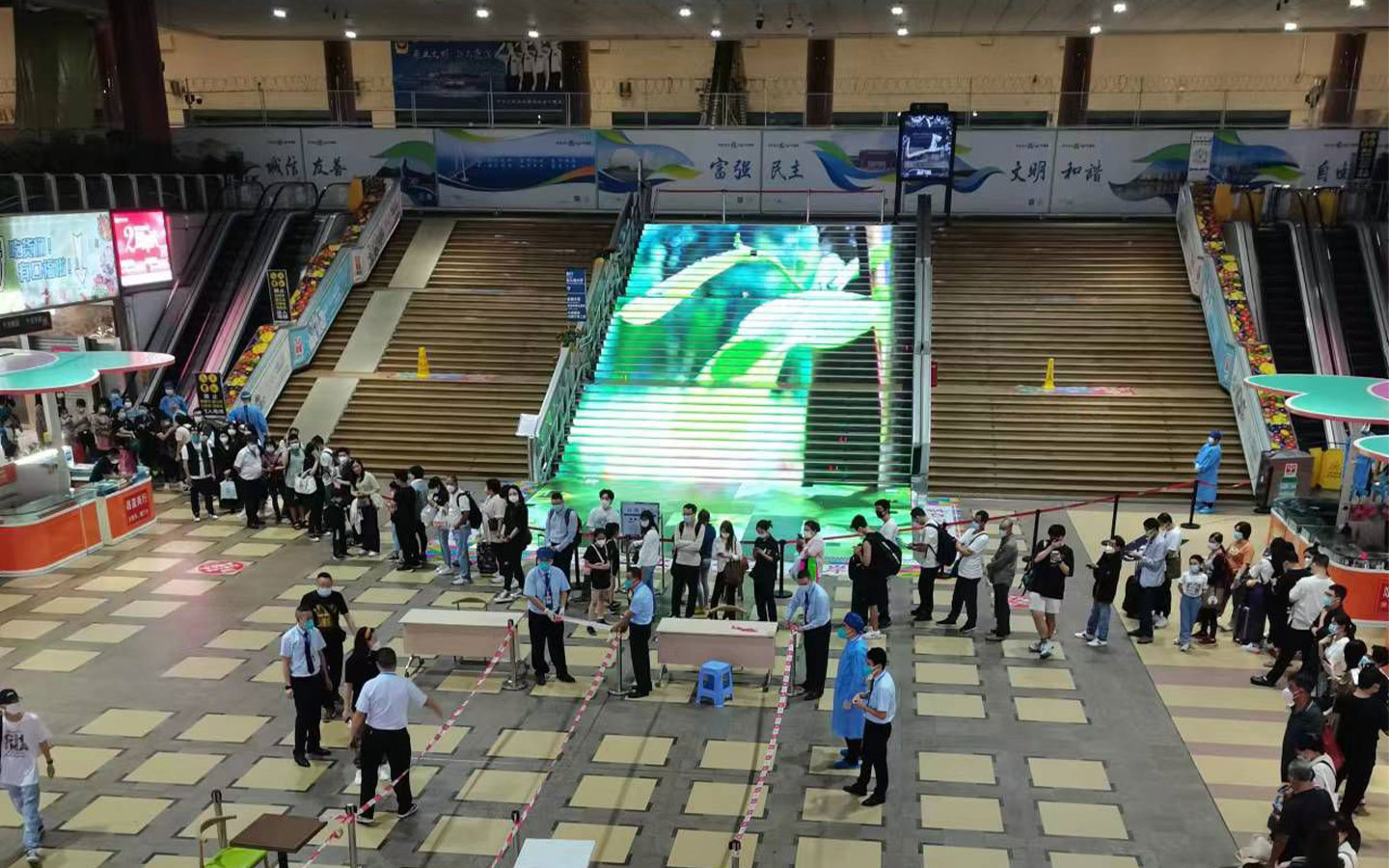 Last updated: 16 November at 4:45 pm
Starting 3 pm today, any traveller crossing any checkpoint on the Macao-Zhuhai border must hold a 24-hour negative nucleic acid test (NAT) certificate, the Novel Coronavirus Response and Coordination Centre has announced. 
The pandemic measure was agreed by the Zhuhai-Macao Joint Prevention and Control Mechanism in the light of both cities' current Covid-19 situations and is tentatively scheduled to last for one week until midnight on 23 November. 
Earlier, the Centre announced at 1 am today a new Covid-19 case involving a 40-year-old male non-resident worker from mainland China, who works as a security guard at Macao's Land and Urban Construction Bureau (DSSCU) on Estrada de D. Maria II, No 33. 
The case is considered imported and "the source is very likely" related to several Covid-19 cases which were found in the now-locked-down underground shopping mall of Gongbei Port. 
The man lives in Tanzhou Town, Zhongshan City and he crosses the Gongbei border checkpoints every day to work in Macao and, after work, he sends a daily parcel at a package delivery service area in the Gongbei Port's underground shopping mall. 
Last night, a mixed tube sample at the Mong-Ha NAT centre was found positive and the Health Bureau immediately contacted the people involved, eventually finding out that the security guard tested positive for Covid-19. His regular key-group NAT results on Sunday and Monday were negative. 
He is currently asymptomatic and has been sent to the Public Health Clinical Centre in Coloane for medical isolation and treatment. 
Everybody working at the DSSCU must now undergo four NATs over the next five days – on the first, second, third and fifth day.