Firing quarantinees is illegal: government
Firing quarantinees is illegal: government

Link copied
Officials reveal police will take over security duties in quarantine hotels; plans in hand for special arrangements for local residents returning from high-risk areas.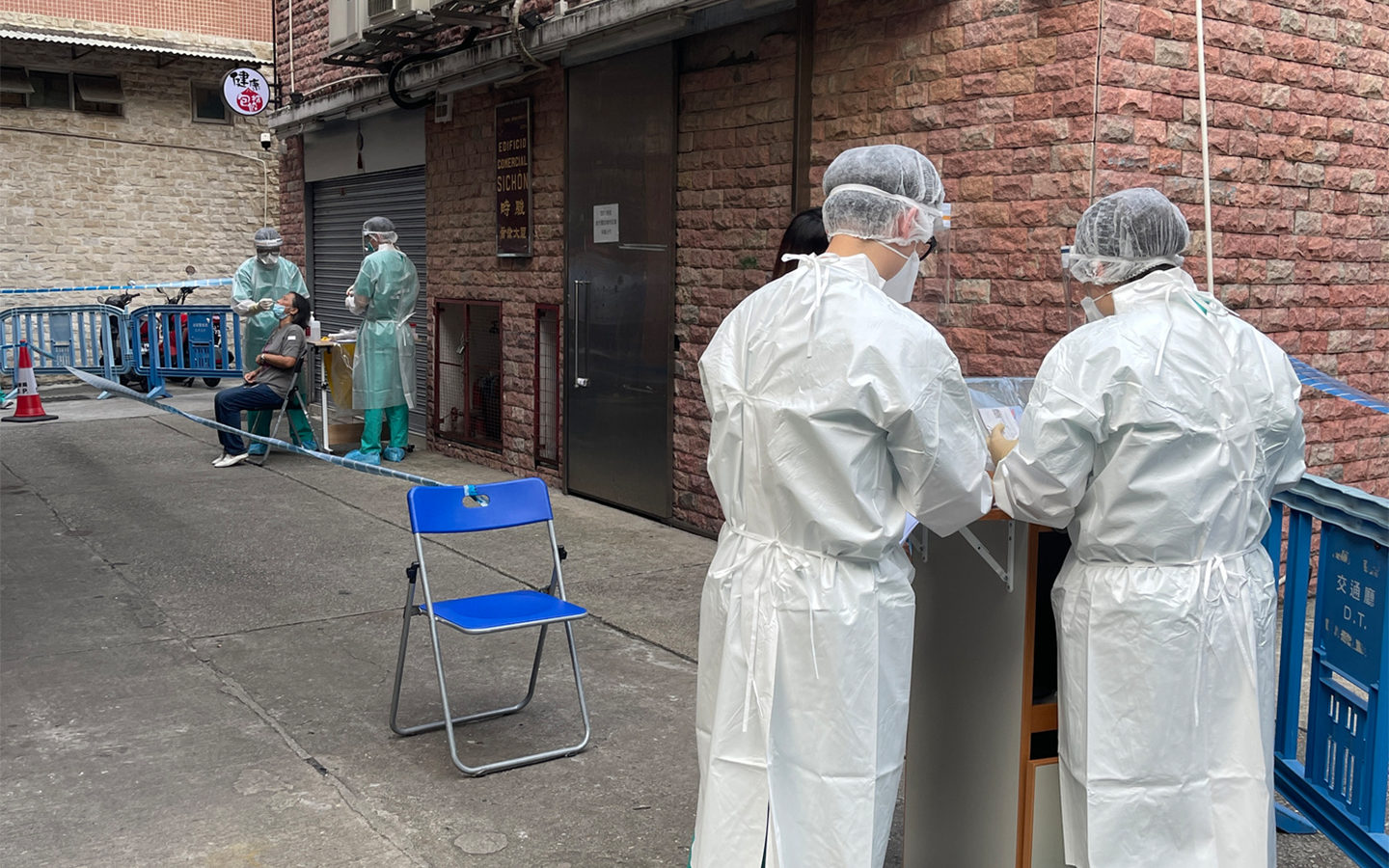 It is illegal to fire anyone ordered by the government to undergo quarantine, officials from the Novel Coronavirus Response and Coordination Centre have stressed.
The same officials confirmed that Macao's latest Covid-19 patient, the 71st, comes from Zhongshan. The man usually works in the security control room of the Treasure Hotel opposite the airport. He was diagnosed with Covid-19 on Tuesday and is now undergoing isolation treatment at the Public Health Clinical Centre in Coloane.
The officials also said that while Taiwan, Hong Kong and some Chinese mainland areas are considered medium-risk Covid-19 areas, the government regards all foreign countries as high-risk areas.
They also said that following the recently confirmed Covid-19 cases involving six security staff (five from Nepal and the one from Zhongshan) from two adjacent hotels, the police would take over security work at the city's medical observation quarantine hotels.
The officials also confirmed that the authorities are planning to allow local residents returning from high-risk Covid-19 countries to stay at a specially arranged "closed-loop" quarantine facility. They stressed that the returnees' quarantine arrangements would depend on the level of risk that they could pose.
The officials also said that 132 of the 150 quarantinees who had stayed at the Golden Crown China Hotel – the venue of Macao's latest Covid-19 cases – have been transferred to the Sheraton Grand Macao for medical observation quarantine, while the remainder have been moved to the Treasure Hotel.