Businesses are encouraged to make equity part of every organisation
Businesses are encouraged to make equity part of every organisation

Link copied
Guests at a gathering to mark International Women's Day hear from three inspirational speakers on the importance of women's rights.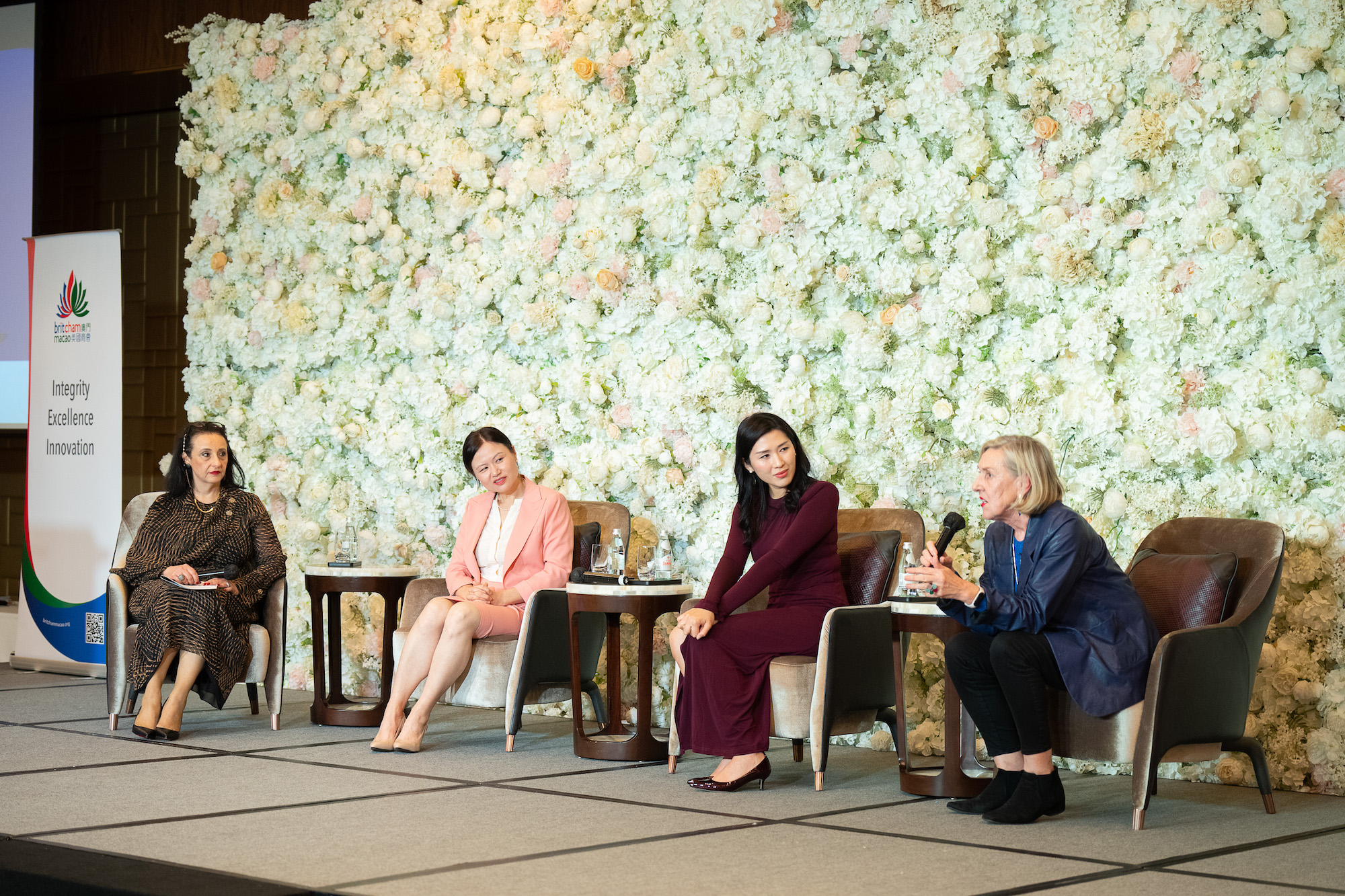 International Women's Day was marked on Wednesday at a speaker luncheon jointly organised by the Australian Chamber of Commerce (AustCham) and the British Chamber of Commerce (BritCham).
Entitled "Embrace Equity," the event featured speeches from the director of the United Nations University Research Institute in Macau, Jingbo Huang; prominent palliative care nurse Joanna Tam; and celebrated restaurateur Michelle Garnaut, owner of the M Restaurants Group.
According to co-organiser Janet McNab, AustCham chair, and multi-property vice president of the Sheraton Grand Macao and The St. Regis Macao, International Women's Day "doesn't just stay with one day". 
Women need to "continue to pave the way on what needs to be done for our younger women that are coming through the ranks. It's our job as women who are already in senior leadership roles to make sure that the evolution is constantly happening", she told Macao News.
Speaker Joanna Tam agreed. "I think women need to be validated", she said. "I encounter a lot of younger females as my nursing students and they're not necessarily being affirmed in their roles as women in the world. I feel we need to validate ourselves."
[See more: Meet the women fighting for a better deal for their fellow domestic helpers]
Solidarity was a theme echoed by Huang. In her speech, she said: "There are a lot of stereotypes in the world. As women, we need to hold hands together and have solidarity and exercise our resilience to survive – and we need support from our male allies".
Garnaut touched on the topic of domestic helpers – the theme of the International Women's Day coverage by Macao News. In our feature on migrant workers in Macao, the point is made that "Some 60 percent of Macao's women are able to go out to work, many because they have back up from a silent army of foreign female domestic helpers".
"As women, especially in places like Asia, we are able to have helpers," Garnaut said. "We have to acknowledge that without them our lives will be more difficult. We are lucky to have them. Not everyone can have them, but we have to make sure that we don't exploit them".
Around 190 guests attended the luncheon, held in the Astor Ballroom at The St. Regis Macao. Some 70,000 patacas raised from the event will be donated to the Sisters of the Good Shepherd, who run a women's shelter, provide assistance to single mothers and combat human trafficking.
The luncheon was co-sponsored by AustCham, BritCham, Banco Nacional Ultramarino, DFS, Wing Tai and the Macao News.
—With additional reporting by Gilbert Humphrey