Only Macao locals with home return permits can enter Hengqin visa-free
Only Macao locals with home return permits can enter Hengqin visa-free

Link copied
E-channels will speed up access to the new zone, while construction on bridges and an LRT link to the island are due to start shortly.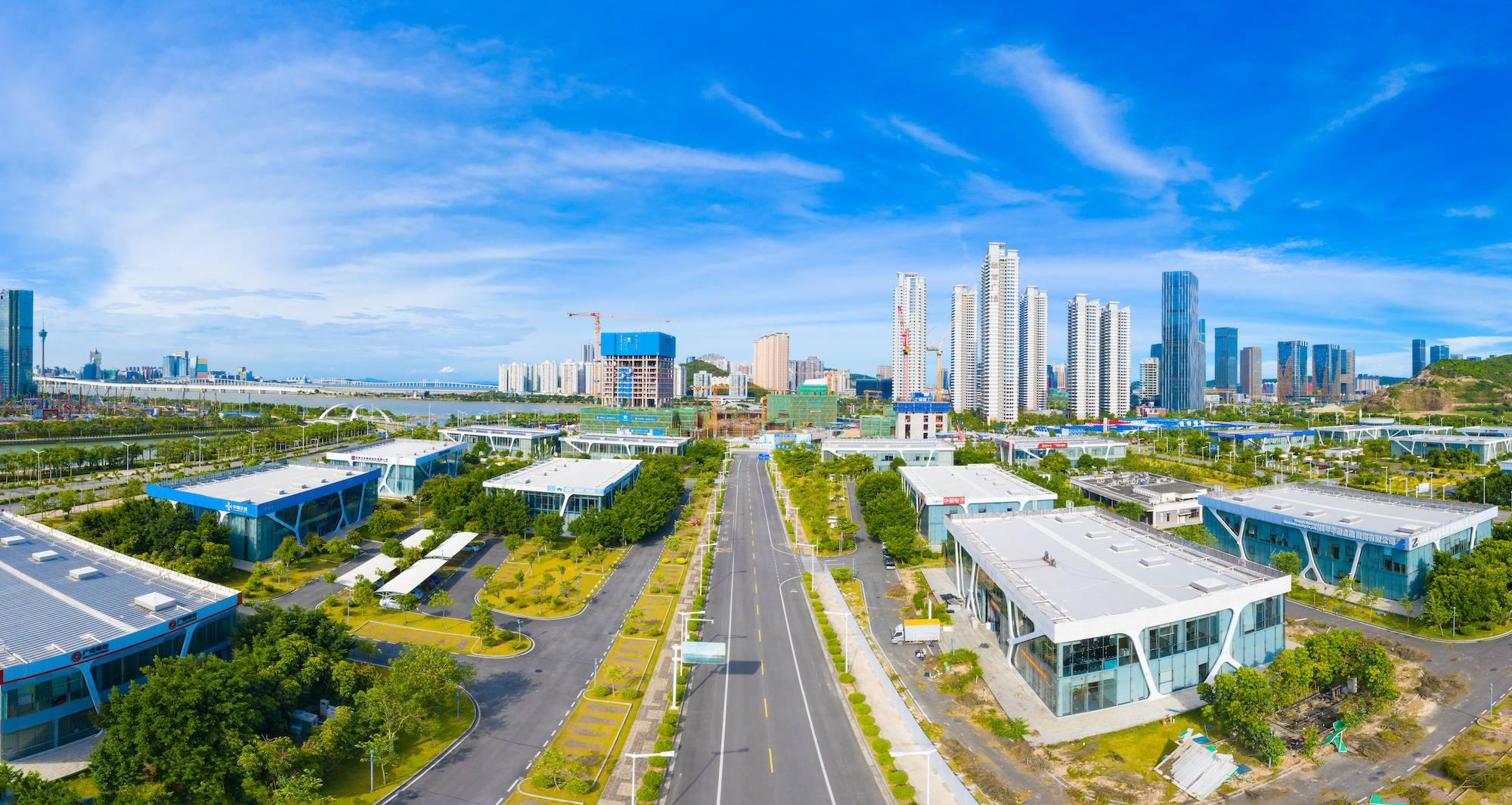 Local residents without a home return permit (回鄉證) will not be allowed into Hengqin visa-free, Secretary for Security Wong Sio Chak has announced.
Wong said that according to mainland regulations, a Macao resident without a home return permit is not considered a Chinese national, therefore he or she will still require a visa when entering Hengqin. 
However, Wong added that there will be a "visa room" at the checkpoint where one can get a visa "on the spot", for the convenience of foreign nationals. Wong pointed out that due to the Covid-19 pandemic, most foreigners are currently not permitted to enter the mainland, but as the novel coronavirus epidemic situation is stabilising the visa policy will resume in due course.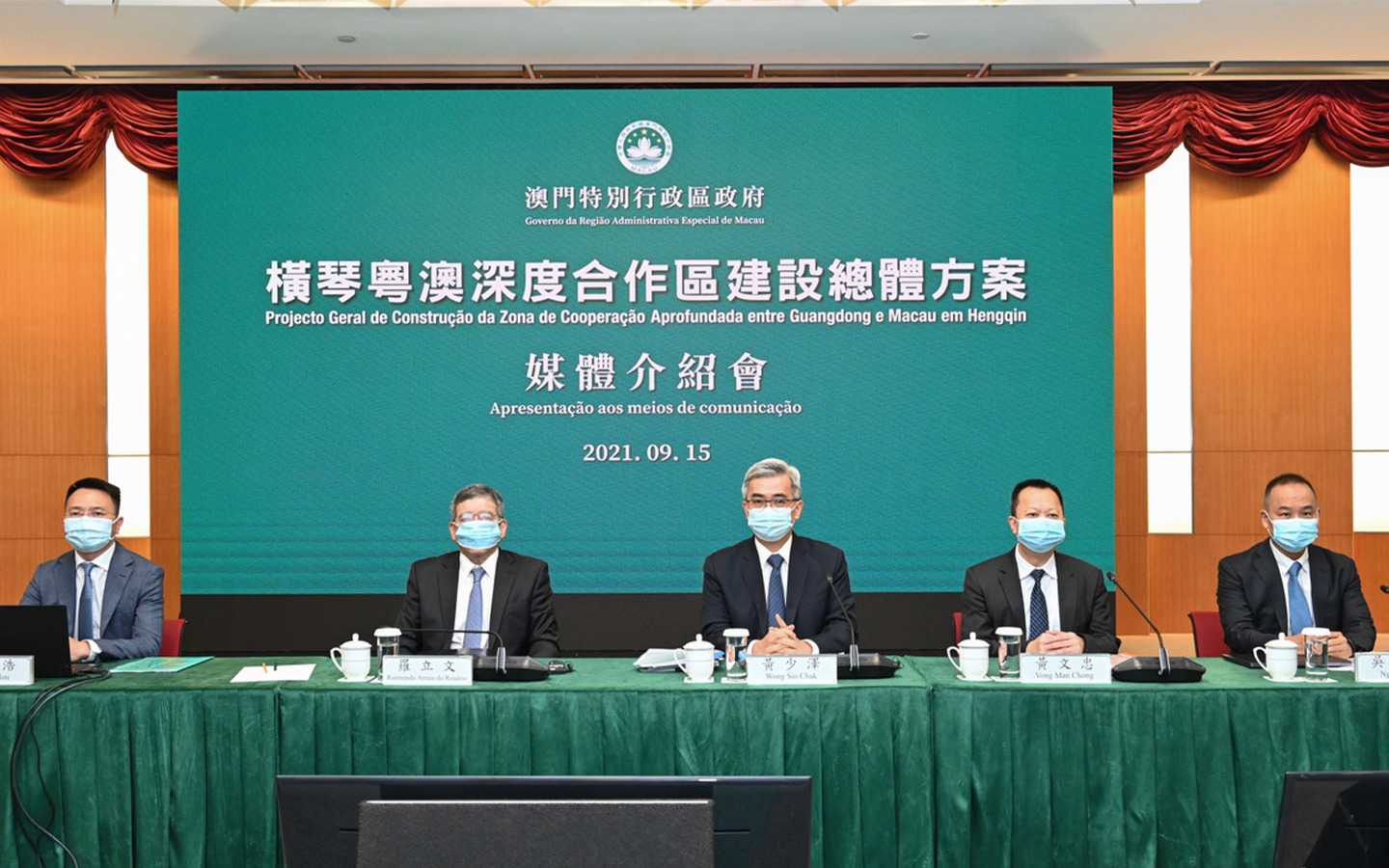 According to Wong, the checkpoint will also use the "joint inspection and one-time release" immigration and customs clearance system, making it accessible to a wider group of people.
Wong also said that for the time being the authorities cannot allow all Macao vehicles to enter Hengqin, adding that drivers would still need to apply to be able to drive in the zone with a Macao-registered vehicle. 
Wong underlined that driving permits for the in-depth cooperation zone would only be issued to  Macao residents who are over 18 years old in possession of a mainland driving licence. He also said it was still undecided whether Macao-registered motorcycles can enter Hengqin.
Wong also elaborated on the zone's customs policies, noting that there will be four conventional counters and 24 e-channels using the "joint inspection and one-time release" immigration and customs clearance system. There will also be 15 e-channels for vehicles that will be open 24 hours, with the ability to handle up to 43,000 vehicles daily.
Wong also said that the zone will implement more relaxed rules on customs declarations. However, he added that the details still needed to be discussed further between the two sides.
Secretary for Transport and Public Works Raimundo do Rosário said that two ongoing projects will connect Macao and Hengqin.
Infrastructure Development Office Director Lam Wai Hou introduced two connecting bridges which will link the University of Macau (UM) and Hengqin checkpoint by cutting through the Lotus Bridge. 
Lam said that the two connecting bridges will be 400 metres and 240 metres long respectively, pointing out that there will also be a pedestrian section for UM students and staff to have easier access to Hengqin. Lam said that the project is undergoing some preparation work, hoping that construction can start soon.
Lam said that the other project is extending the Macao Light Rail Transit (LRT) to the Hengqin checkpoint, which will add two more stations to the network. He noted that the extension project started in March, and should be completed by 2025. He pointed out that the Hengqin line will be about 2.2 kilometres long and the two stations will be named HE1 and HE2. He pointed out that he expected the LRT spur line to carry up to 8,568 passengers per hour.
Lam pointed out that the HE1 station will be elevated along the Lotus Bridge, then descend to a tunnel beneath the Shizimen water channel before entering Hengqin Island from Zhuhai and reaching the HE2 station at Hengqin checkpoint. During the construction, the Shizimen water channel will not be closed as the project uses a tunnelling machine that can keep the whole process underground.
Asked about the probability of having a high-speed rail network link to Macao, Rosário said that the Macao government will keep in touch with the Guangdong provincial government about transport issues. However, he said that residents would still need to get off the LRT to go through customs before entering Hengqin, The Macau Post Daily reported.