The surge in tourist numbers is leading to complaints from residents
The surge in tourist numbers is leading to complaints from residents

Link copied
Impassable streets and roads jammed with tour buses have aroused the ire of some neighbourhood associations, reports say.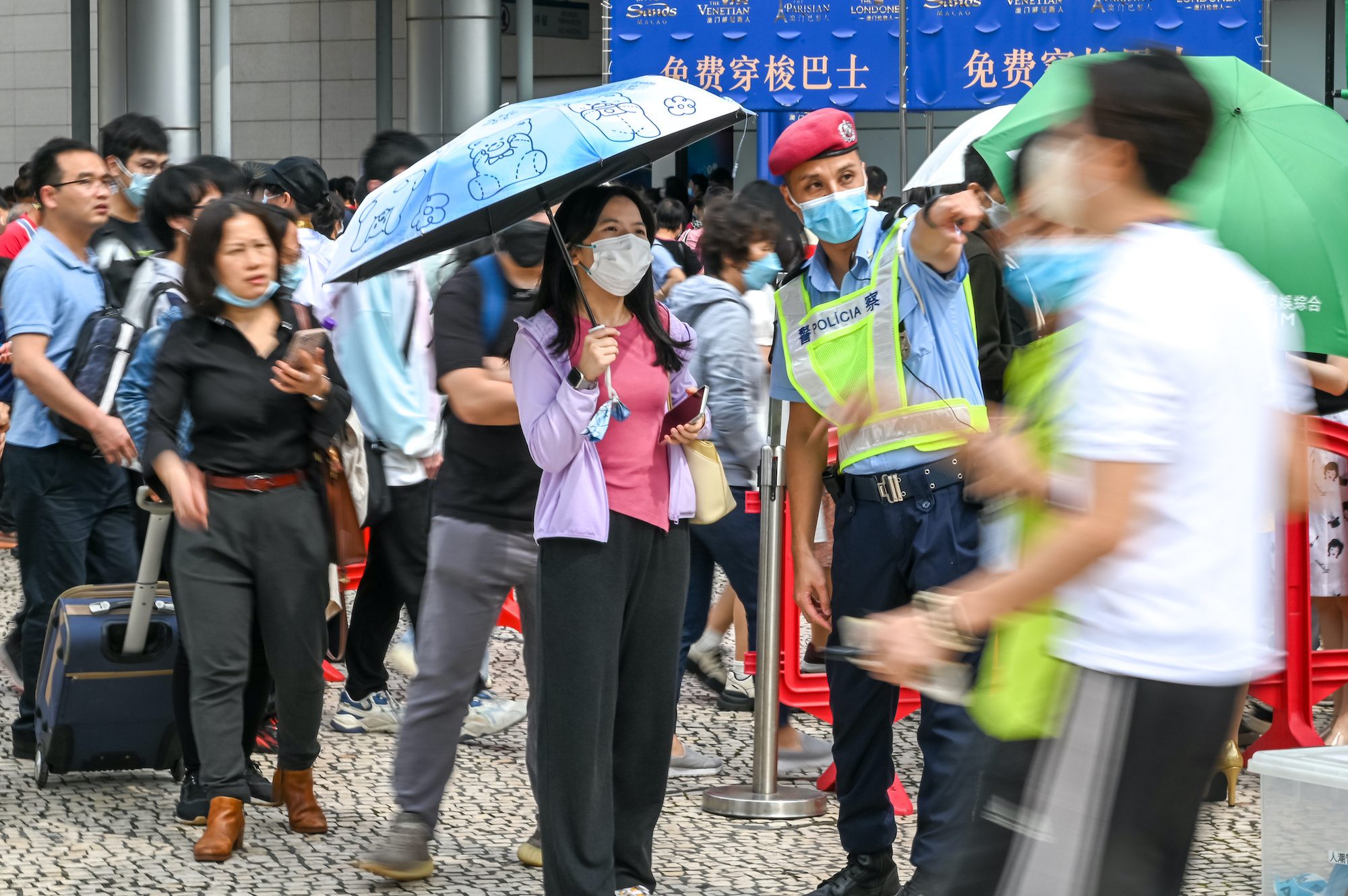 The rapid recovery of Macao's tourist trade is leaving some residents disgruntled, according to local media.
Neighbourhood associations in the Fai Chi Kei and Ilha Verde districts have complained of streets and pavements made impassable by tourist buses and throngs of visitors, especially at mealtimes, when large queues form outside restaurants catering to travellers on package tours.
"Travel agencies arrange for tourists to have meals in low-cost restaurants without sufficient capacity", one local resident told the Chinese-language Exmoo newspaper.
According to the Portuguese-language Ponto Final, the head of the Fai Chi Kei neighbourhood association intends to meet with restaurateurs to see if the impact on residents can be minimised. 
[See more: Macao wants more international visitors, tourism chief says]
In Ilha Verde, a residents' representative reportedly told news outlet All About Macau that "restaurants don't coordinate well with the travel agencies". The representative said that "the number of tourists is much higher than the places available", leaving many obstructing the streets as they wait outside.
Some 117 package tours visited Macao between 28 April and 2 May alone, according to Ponto Final, which cited government figures.
While the surge in visitors since the lifting of pandemic restrictions in January has been a boon for the local economy, it has also left the tourism industry scrambling to cope, with reports of labour shortages and spikes in room rates as demand outstrips supply.