Lord Stow's Bakery raises funds for breast cancer research
Lord Stow's Bakery raises funds for breast cancer research

Link copied
Macao's iconic egg tart maker donated half of the earnings generated by last month's sales of Pink Ribbon cookies and rose coffee.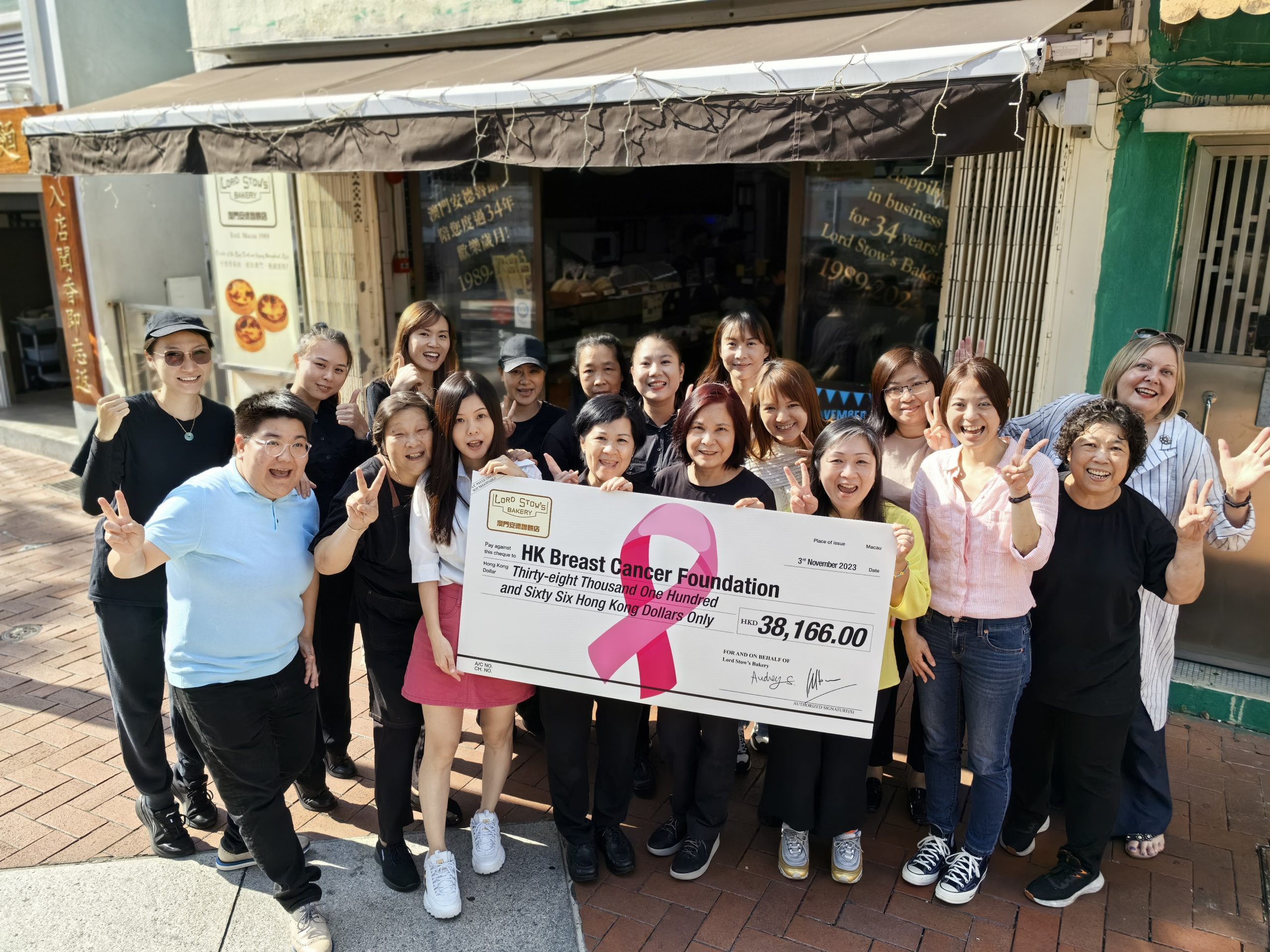 Lord Stow's Bakery has raised a total of HK$38,166 for the Hong Kong Breast Cancer Foundation. The sum represents 50 percent of the proceeds the company made from sales of pink ribbon cookies and rose coffee in October.
"Breast cancer can attack any one of us. If we don't do regular checkups, we might not be able to detect life-threatening diseases such as breast cancer early on," said the director and chief executive of Lord Stow's Bakery, Audrey Stow. 
"This is the reason why we have initiated this campaign. We want to remind the members of our team, our customers and the people who pass by our store to remember to do self-checkups because early detection really can save lives." 
[See more: How do Macao's egg tarts differ from Portuguese pastéis de nata?]
The bakery has been raising funds for the Hong Kong Breast Cancer Foundation since 2018. Established in 2005, the foundation is a non-profit charity that seeks to increase awareness of breast cancer through education, research and promotion. 
Lord Stow's Bakery is also involved in other charitable initiatives including the Movember Foundation. 
It is pledging to donate 50 percent of the proceeds from sales of moustache cookies and cappuccinos to the charity. 
—With reporting by Kenny Fong