IC2 2nd World Earth Day bigger, better and more popular
IC2 2nd World Earth Day bigger, better and more popular

Link copied
Participants enjoy 'green walk', seminar, tree planting, music performance and exhibition of recycled bicycles and e-motorbike.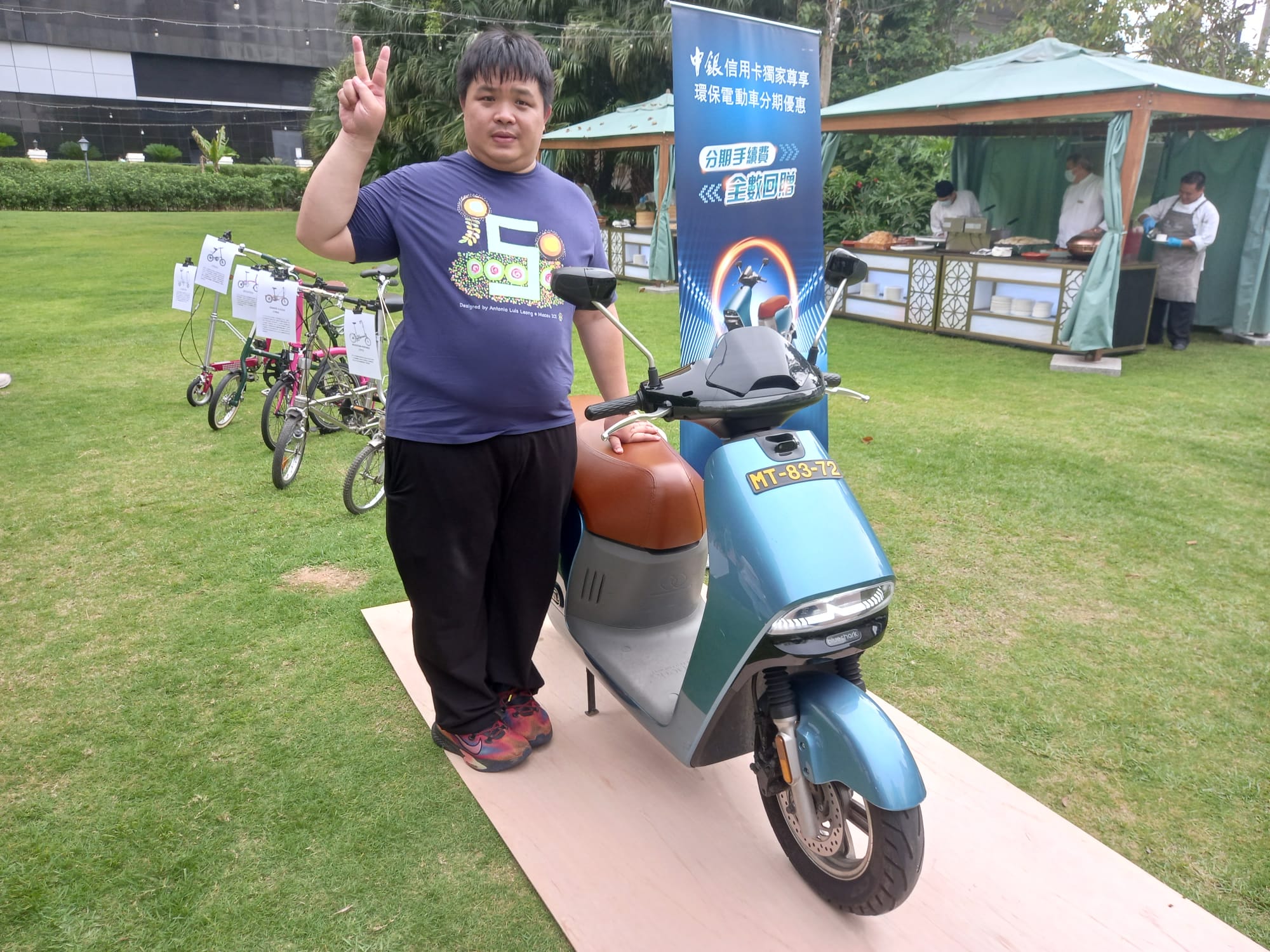 The Macau IC2 Association, which promotes the rights of people with intellectual disabilities and help them develop skills, hosted its second World Earth Day on Friday, building on the success of last year's inaugural event. 
IC2 ("I Can Too") kicked off the event with a 'green walk' from the Rocks Hotel at the Fisherman's Wharf to the Artyzen Grand Lapa Macau Hotel to promote less carbon emission by skipping private cars, motorcycles and public transportation. 
The NGO then held an environmental talk-cum-seminar at the Artyzen Grand Lapa's lawn, followed by tree planting and music performances by about 30 students from some of the association's courses. 
Last year's event only consisted of tree planting and student performances, while this year IC2 invited guest speakers like Willis Towers Watson Regional Director Vincent Mossfield and Society of Food and Environmental Health, Macao Chairperson Ruby O, who shared their knowledge on climate change and carbon emission. 
In addition, there was an exhibition of recycled bicycles and e-motorbikes, a table full of handicrafts by IC2 students for sale and a healthy food and beverage booth. 
Artyzen Grand Lapa Macau General Manager Rutger Verschuren said: "With the pandemic and global food insecurity, it clearly shows that we need a healthy and safe planet to support our jobs, livelihood, health and survival."
Ruby O pointed out: "Together we should support the organisations that take sustainable development seriously, who care about social and environmental impacts and those that make green practice a new normal. We need to create collective efforts that shape a better future for all."
Macau IC2 President Antonio Luis Leong highlighted that "we should treasure all resources as they do not come easily. We are a part of the community and we can show we love the earth by living a low-carbon lifestyle". 
Speaking to Macao News on the sidelines of the event, he said: "I'm happy with this second edition of World Earth Day and I'm excited to be a speaker this year. I hope next year we will have more programmes and around 250 people."
Last year's event was attended by around 120 people. Over 150 attended this year's World Earth Day. The event was supported by the Social Welfare Bureau and Education and Youth Development Bureau, among several others. 
Last week, IC2 held a pre-event in celebration of this year's Earth Day – themed "Invest In Our Planet" – in the form of an environmental talk about food waste management. 
Earth Day is a global event which has been held every 22 April since 1970.