Chinese man dies after plunging from top of Treasure Island Resort World
Chinese man dies after plunging from top of Treasure Island Resort World

Link copied
Police negotiator attempted to calm unidentified 50-year-old but he still fell onto scaffolding three floors below. Police are investigating.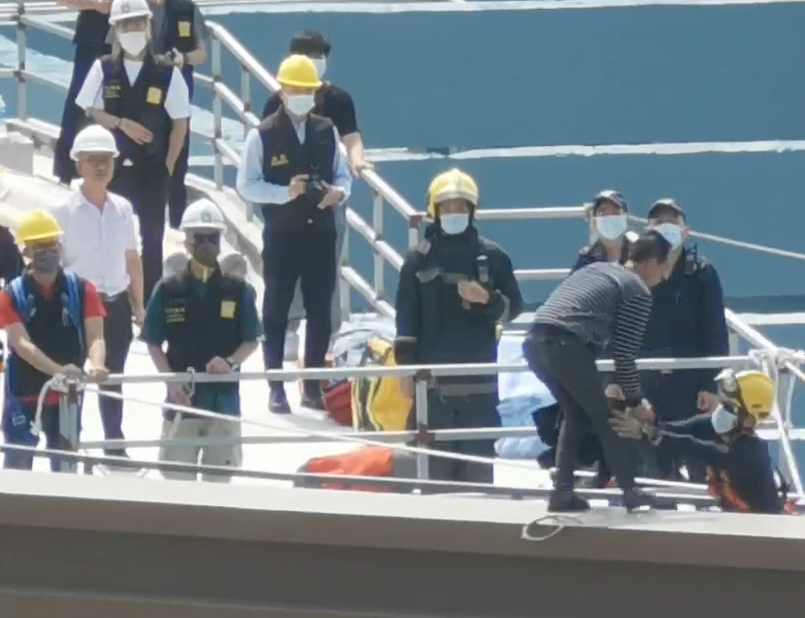 A 50-year-old Chinese man died after plunging from the Treasure Island Resort World Hotel and Shopping Centre construction site by Nam Van Lake early today.
The man was first seen sitting on the 16th floor of the building at about 9 am. Police and firefighters were called to the scene and a Judiciary Police negotiator attempted to talk the man down.
Shortly after 11 am the man stood up, bowed in the direction of the officers, and although they rushed to restrain him he still fell onto scaffolding on the 13th floor.
The incident has been widely shared on social media. 
Paramedics at the scene ascertained he was not breathing and his heart had stopped beating. He was declared dead at Conde San Januario Hospital.
A police spokesman said: "The identity of the deceased is currently unknown. The case has been temporarily listed as a body discovery case, and the exact cause of death is to be determined by a forensic medical examination. The case was referred to our investigation section for follow-up." 
A spokesman at the Treasure Island construction site confirmed that the deceased was not an employee.