50 charging stations installed at 10 public car parks
50 charging stations installed at 10 public car parks

Link copied
Environmental Protection Bureau intends to continue efforts to improve Macao's air quality and meet carbon reduction goals.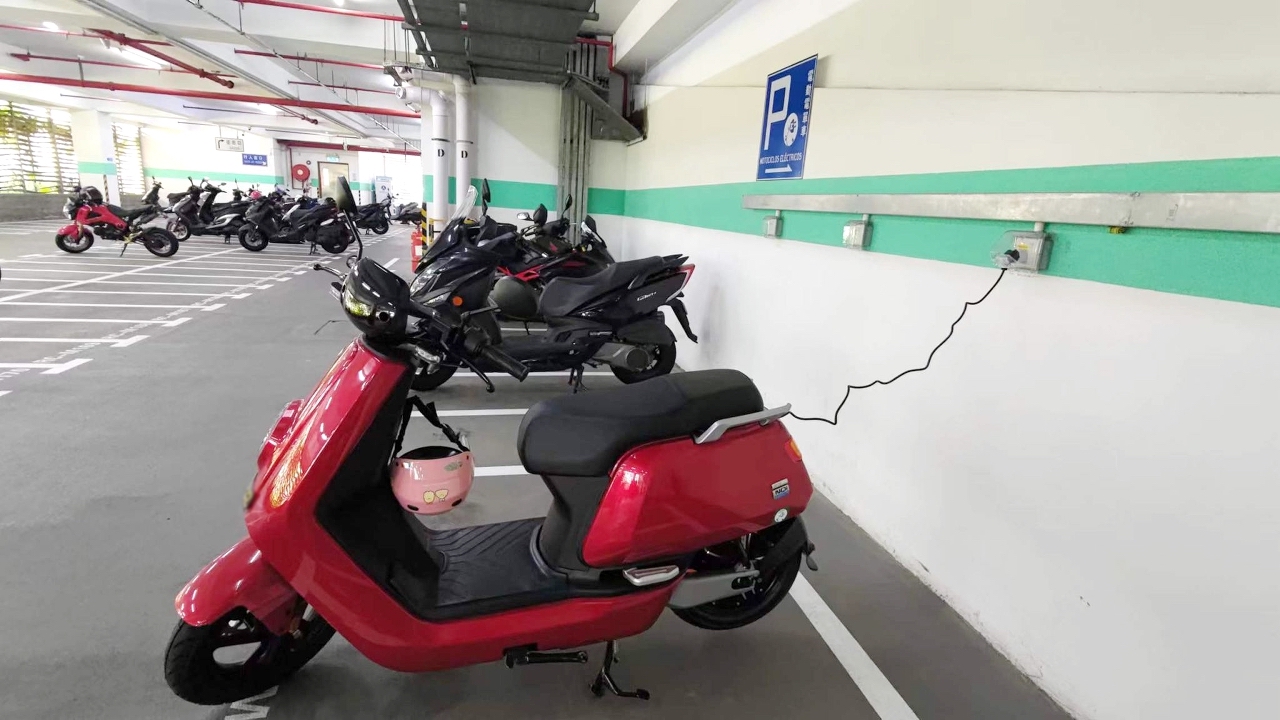 Fifty charging stations have been installed at 10 public car parks, the Environmental Protection Bureau (DSPA) has announced.
E-motorcycle riders can use a cord connected to a charging outlet to recharge their batteries.
The 10 car parks are:
Auto-Silo do Edifício do Bairro da Ilha Verde

Auto-Silo do Edifício Fai Fu

Auto-Silo Praça Ferreira do Amaral Macao

Auto-Silo Jardim Comendador Ho Yin

Auto-Silo do Edifício da Direcção dos Serviços para os Assuntos de Tráfego

Auto-Silo do Complexo Desportivo das Portas do Cerco

Auto-Silo do Edifício Mong Sin

Auto-Silo do Edifício Mong In

Auto-Silo do Parque Central da Taipa

Auto-Silo do Edifício Lok Kuan
According to the DSPA, in order to improve the city's air quality and achieve the government's "double carbon" goal, the bureau has launched a string of policies and installed a number of facilities to lower carbon emissions. 
Having installed the 50 charging stations, the bureau will continue to monitor usage and optimise current facilities.
The DSPA also noted that its e-motorcycle subsidy scheme has so far received 307 applications and it has collected 177 old motorcycles, while 33 of those who handed in their motorcycles have already purchased and registered their new e-motorcycles. The bureau underlined that as the scheme provides a subsidy of up to MOP 8,800, residents should apply as soon as possible.