1st batch of LRT trains to arrive at end of month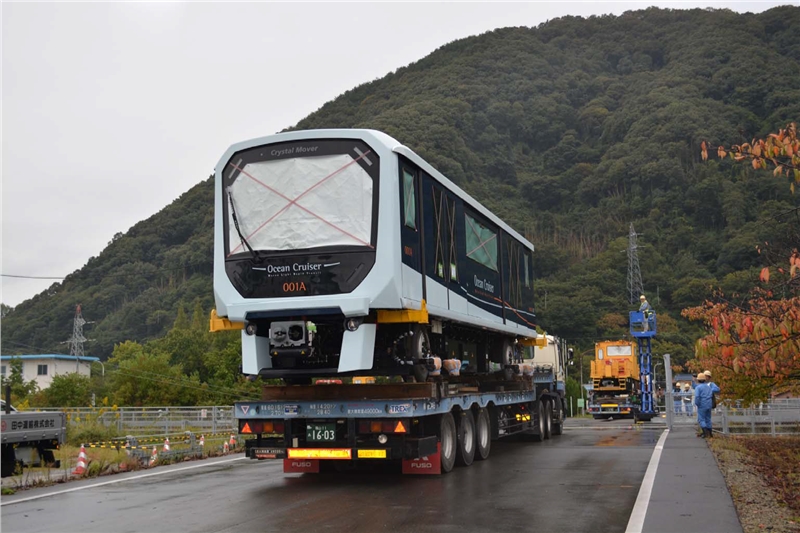 The Transportation Infrastructure Office (GIT) announced on Friday that the first batch of Macau's Light Rapid Transit (LRT) trains have left Japan and are slated to arrive here at the end of this month.
According to the announcement, Mitsubishi Heavy Industries, manufacturer of Macau's LRT trains, is set to deliver the trains in batches. The first batch includes four trains and maintenance vehicles with each train weighing 15 tonnes.
According to the Macau Post Daily, the announcement said that the LRT Taipa Line entered its system equipment installation phase early this year while some segments of the line are ready for train tests.
After customs clearance, the trains will be sent to the "Ocean Station" in Avenida dos Jogos da Asia Oriental on the Taipa Line early next month, where the train tests will be carried out soon afterwards, according to the announcement.
The announcement reaffirmed that the office is planning for the Taipa Line to be up and running in 2019.