Shake Shack launches in Macao
Shake Shack launches in Macao

Link copied
New York's fast-casual chain opens at The Londoner Macao in Cotai offering a host of locally themed treats.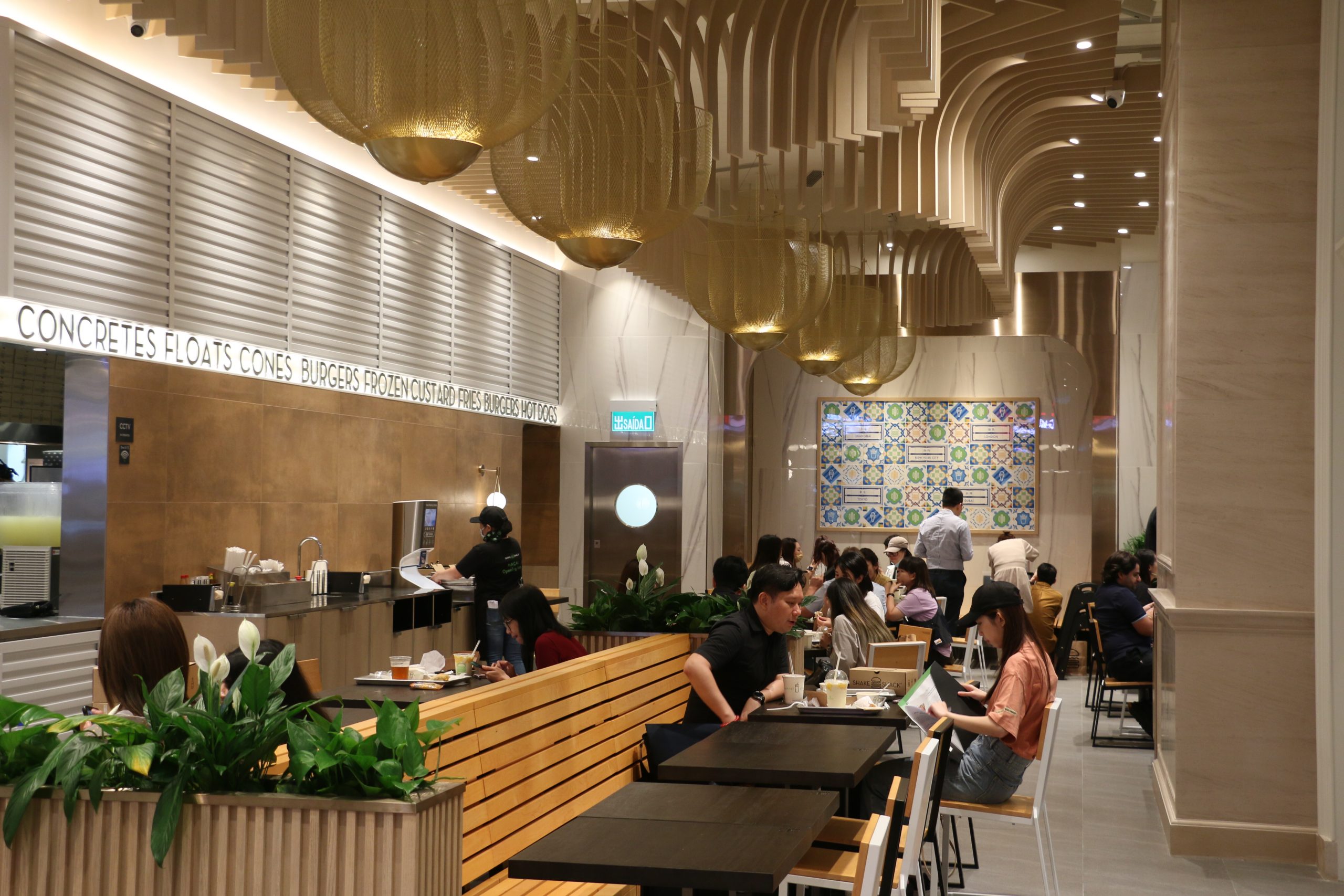 Shake Shack's trial run at The Londoner Macao got off to a flying start with Macao-inspired interiors and tempting special food items.
After cooperating with local producers, new menu items include the 'Ginger Crush', which is made from frozen vanilla custard blended with ginger juice, pineapple puree and mango puree, and topped with candied ginger and whipped cream. Shake Shack also sells three frozen custard treats which only available in Macao; 'Olá, Serradura' and 'Queen of Tart' borrow from local desserts like the Serradura and Portuguese egg tarts, while the third dessert – the Shack Attack – is their New York signature with a local twist.
The restaurant also sells Macao-exclusive swags, including a mahjong set, a pack of playing cards, a dice set and a Shake Shack shirt.
This is the first Shake Shack to open in Macao – making it the chain's 330th location in the world, the 17th in Greater China and 49th in Asia – with a capacity of 102 seats. 
Inspired by the lotus, Macao's emblematic flower, the outlet's interiors were constructed with curved ceilings, with materials contrasting light timber and stone to create its own identity.
The interior showcases a feature wall designed by Macao illustrator and artist Kun Lam. Titled the 'Shake Shack Azulejos' mural, Kun Lam drew inspiration from the Portuguese Azulejos and Macao's notable street signs.
"It took us over a year to plan and build Macau Shack," said a spokesperson.
"Macao is another energetic city that we love. We've observed Macao experiencing phenomenal growth with a number of new luxury resorts and hotel openings.
"That creates a unique platform for visitors and we are excited to bring our hospitality and great food to more guests from around the world."
The restaurant will be operated under a partnership with Hong Kong-based Maxim's Caterers, half of which is owned by Dairy Farm International. The chain's classic menu items are also offered in their new store at the integrated casino resort – such as the ShackBurger and 'Shroom Burger.